Woof, woof – it's officially the Year of the Dog. And if you have a little pup due this year you can expect a lucky baby with a gorgeous personality, according to Chinese astrology.
We heralded the start of Lunar New Year on February 16, and babies who arrive from now until February 4, 2019 are born little pooches.
It's time to get your tails wagging and find out exactly what the Chinese zodiac says about your little one's Year of the Dog personality.
Year of the Earth Dog
While the western new year is always celebrated on December 31, the Chinese New Year starts on a different date each year. That's because it's based on the lunar calendar – it will normally fall between January 21 and February 20.
The Chinese zodiac follows a 12-year cycle, and according to Asian astrology the year you're born and animal this represents says a lot about the type of person you are.
Even though the animals are cycled through every 12 years, there are different varieties. This is the first Year of the Earth Dog for 60 years.
The Chinese zodiac says that the Year of the Earth Dog 2018 has a better energetic composition than last year, and it's a good time for the birth of a baby.
What it means for your bub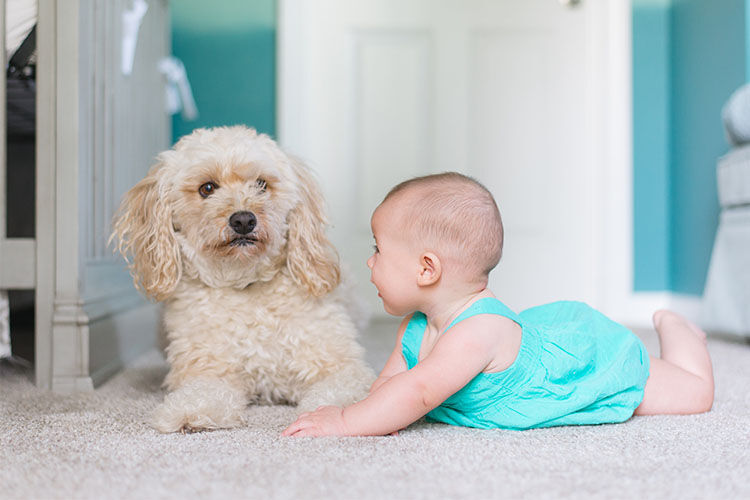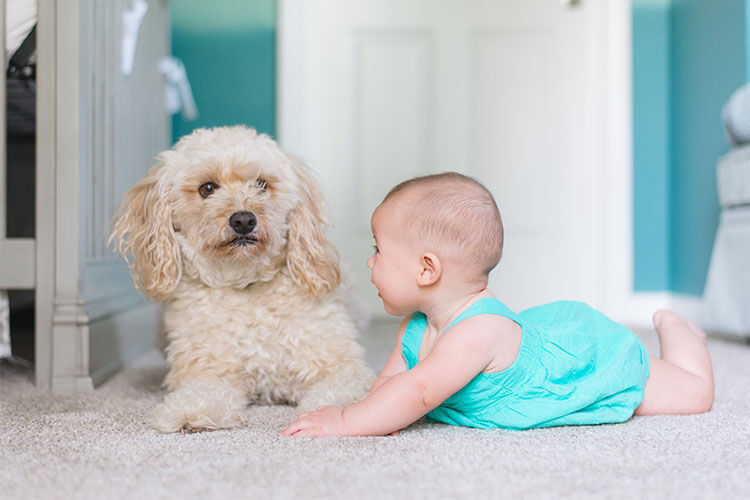 When we think about dogs, we think about man's best friend. And the same can be said for little ones born in the Year of the Dog. They will be loyal and will never abandon their friends, family or work.
A little pup born in 2018 will also be honest, just and popular. They will be the person everyone goes to for help and advice, and that's great because they're great at helping others.
On the outside, those born in the year of the dog are the friend everyone wants, but they can get anxious. But they won't let this stop them, and just like our four-legged friends, they'll do anything to achieve their goals. They have dogged determination.
An Earth Dog bub will also love the outdoors – mountains and forests are perfect for their personality so get ready to pitch your tent often.
Lucky dogs
There are certain elements and colours that are particularly lucky for babies born in the year of the dog, so if you haven't settled on a nursery theme, this could help.
The colours green, red and purple are considered lucky for Dogs, as are the numbers three, four and nine. The mineral emerald is also said to bring good fortune. It's recommended Dogs steer clear of blue and brown and the numbers one, seven and eight.
Naming your young pup
According to Chinese astrology, the Dog has Earth, Metal and Fire elements as part of its astrological chart, but is lacking in Wood and Water elements. So it's worth considering balancing this out with a baby name that's connected to the elements wood and water:
Sylvester
Oliver
Silas
Damian
Eustache
Ilan
Kevin
Oihan
Laurent
Basil
Benton
Logan
River
Dylan
Bilal
Rose
Daphne
Arava
Artemis
Hortensia
Willow
Eglantine
Penelope
Jasmina
Aude
Ocean
Morgan
Maya
Coraline
Marius
We hope your little earth dog pup is blessed with good fortune, health and happiness. If you're due to give birth this year, make sure you join one of our closed Facebook Due Date Groups.