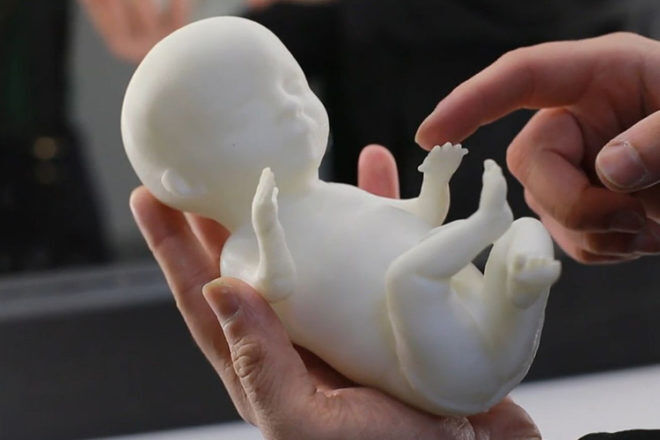 If nine months is just too long to wait to hold your bub, how about cradling a 3D model of your unborn child?
According to Russian news outlets, Embryo 3D is giving parents-to-be the chance to hold their babies before they're born. The company uses ultrasound images to create a model using a 3D printer.
Hold baby before birth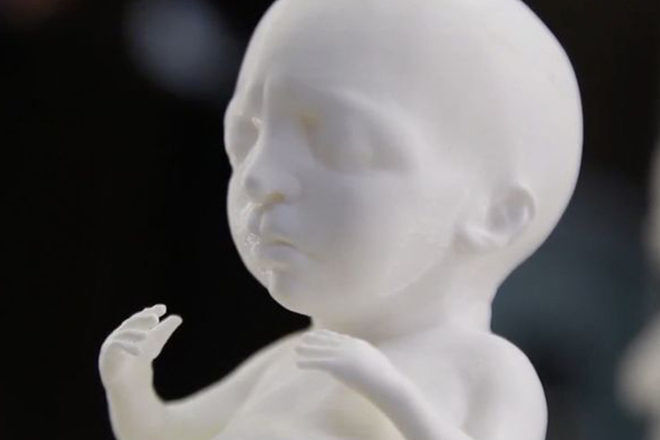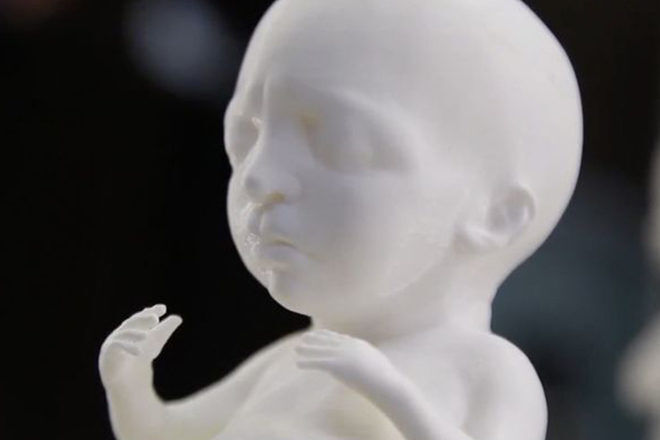 In footage filmed in the Russian city of Ufa, expectant mum Yuliana Recun is shown having an ultrasound before she gets to 'meet' her unborn baby.
"It is a weird feeling, the child hasn't been born yet and but you can touch it and feel it like as it is now," she said.
Head of Embryo 3D Ivan Gridin reportedly revealed that the company is also now making the models with precious metals – either gold or silver-plated.
"Earlier we printed only from plastic, but now we are able to make plaster models and cover them with precious metals," he explained.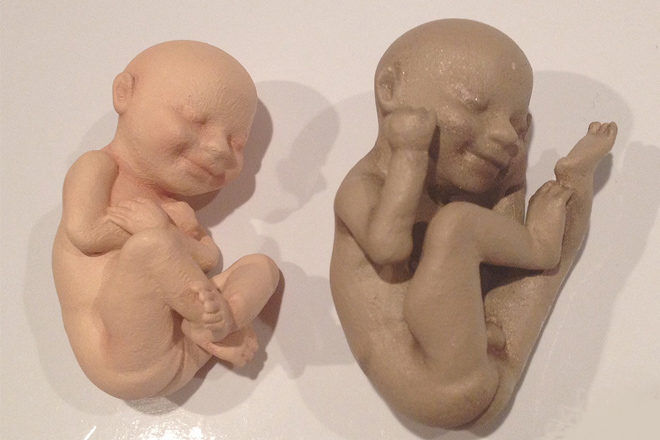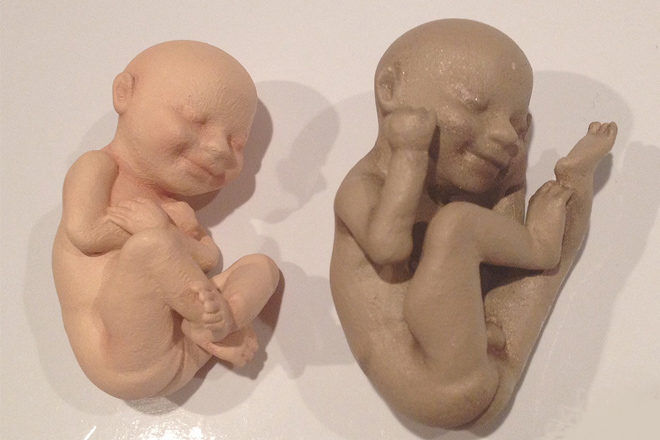 It's not the first time this service has been offered, with a crowd-funding project failing to get off the ground a couple of years ago. US-based 3D Babies was also keen to use 3D printing technology to make its unborn baby models (pictured above).
If you're a little more old school and prefer to stick to traditional scans, take a look at these seven creative ways to display ultrasound images.
(Images via Ruptly)