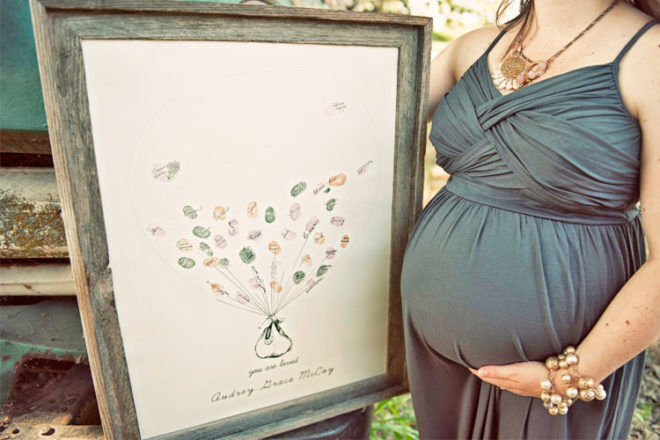 It's time to let the love rain down on you and your beautiful bump with a baby shower that brings together all of your special people in your life. And so you can look back one day and know all of the amazing support you had, a guest book is a baby shower must-have.
You can go with the more traditional guest book and pen or you can get a creative and make something to treasure – a piece of nursery art, baby's first book or signed building blocks.
Here are our favourite 16 baby shower guest book ideas you'll want to treasure forever.
A whale of a time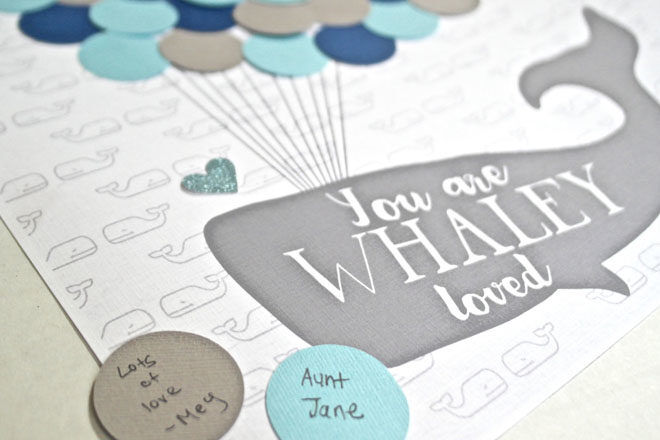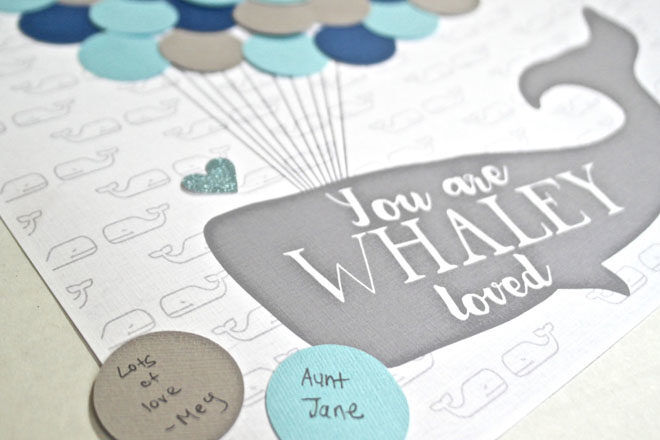 Nautical nurseries will do well to have a cuter-than-cute piece of whale art on the wall. Get guests to sign the bubbles, and stick them on. (via Sweetie & Roo)
As unique as your fingerprint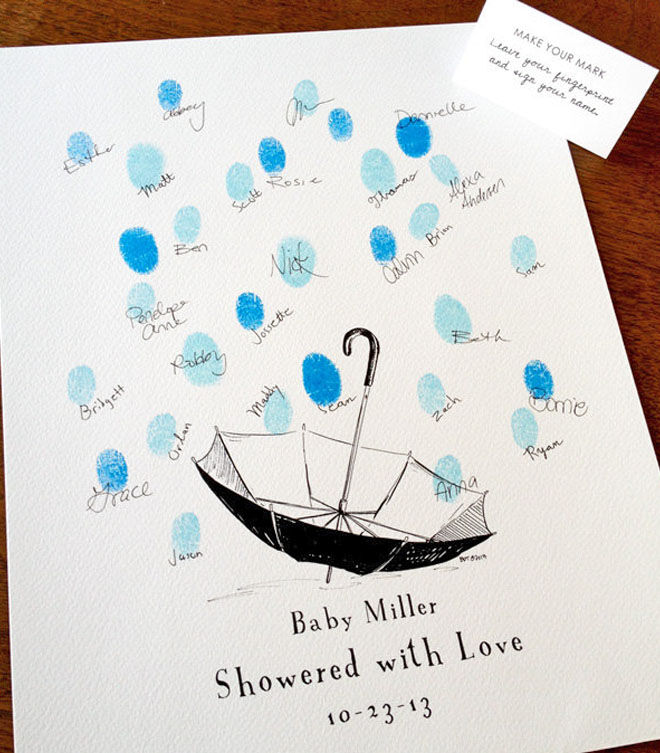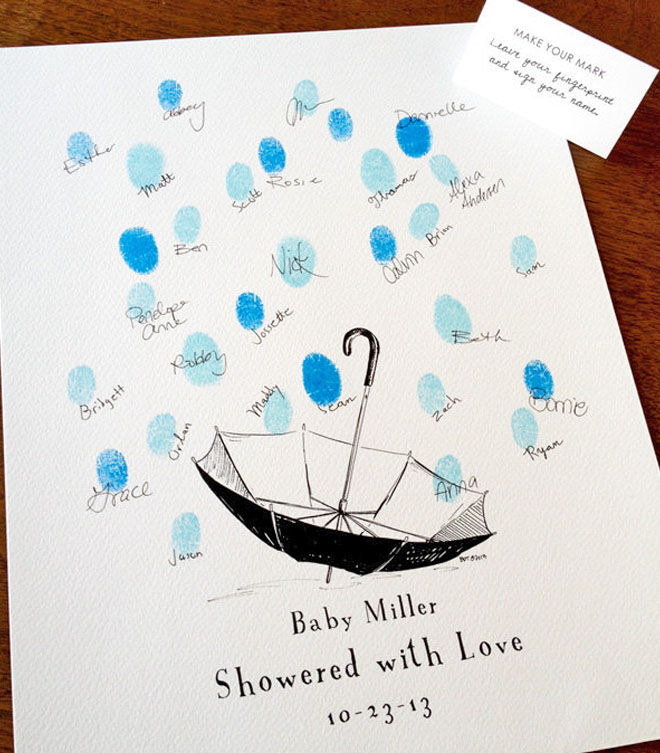 Get your guests to leave a lasting impression with their very own fingerprint artwork. (via Bleu de Toi)
The world is your oyster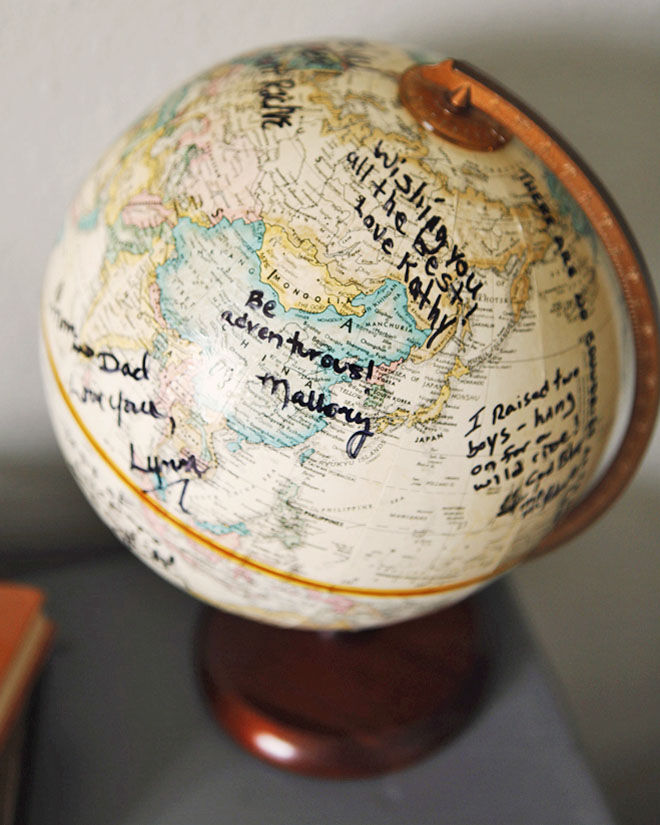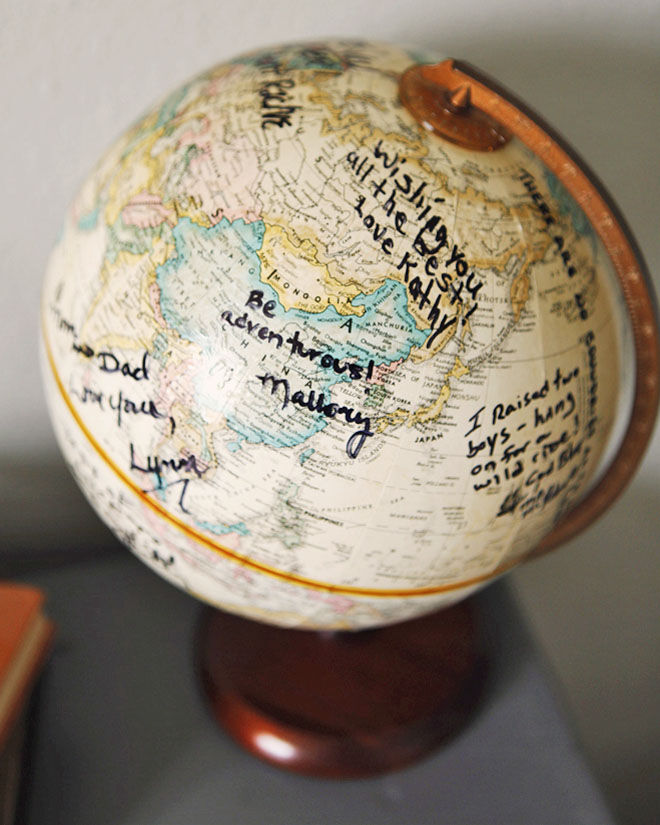 Take one globe and a Sharpie and you have the makings of a unique nursery talking piece for adventurous bubs. (via Project Nursery)
Wishing stones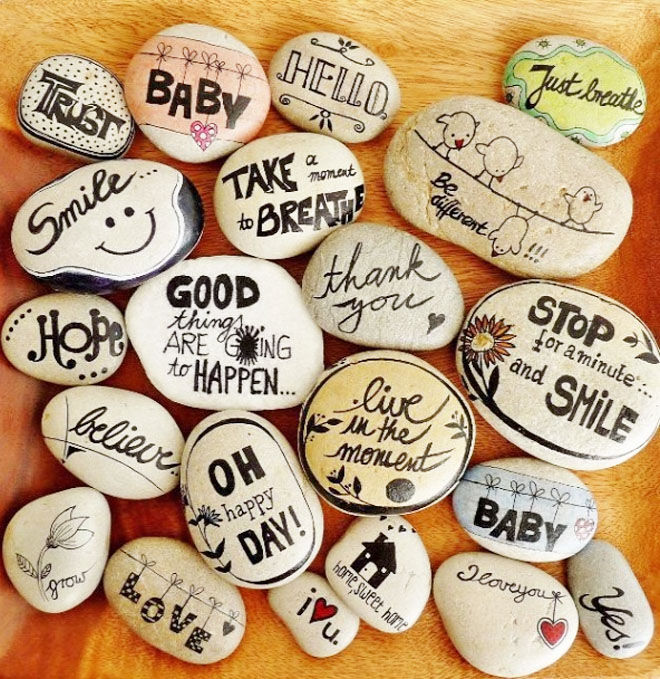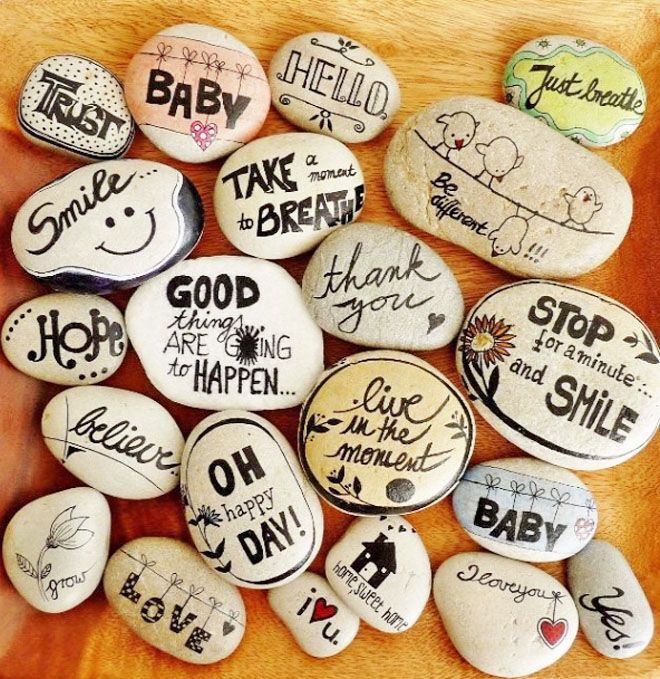 Gather some river stones and let your guests leave their wishes and words of wisdom. Then pop the stones into a glass vase and display their beautiful words. (source unknown)
Baby's first book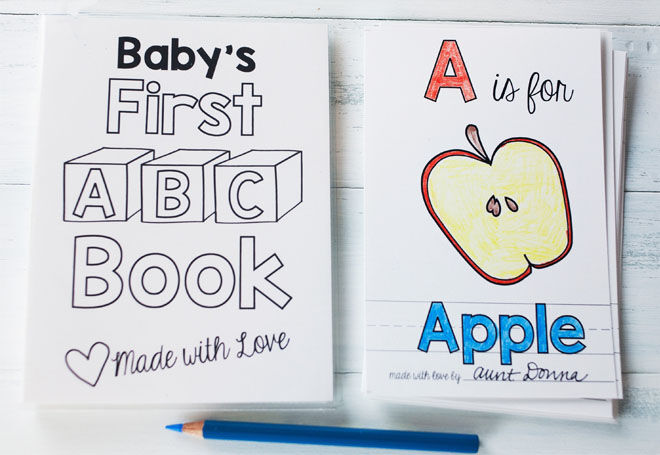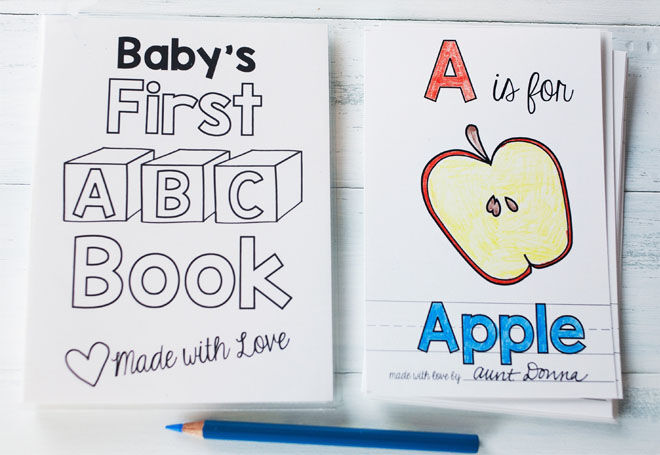 Arm guests with colouring pencils and let them be part of making your baby's very first book. (via Samantha B Design)
Onesies on the line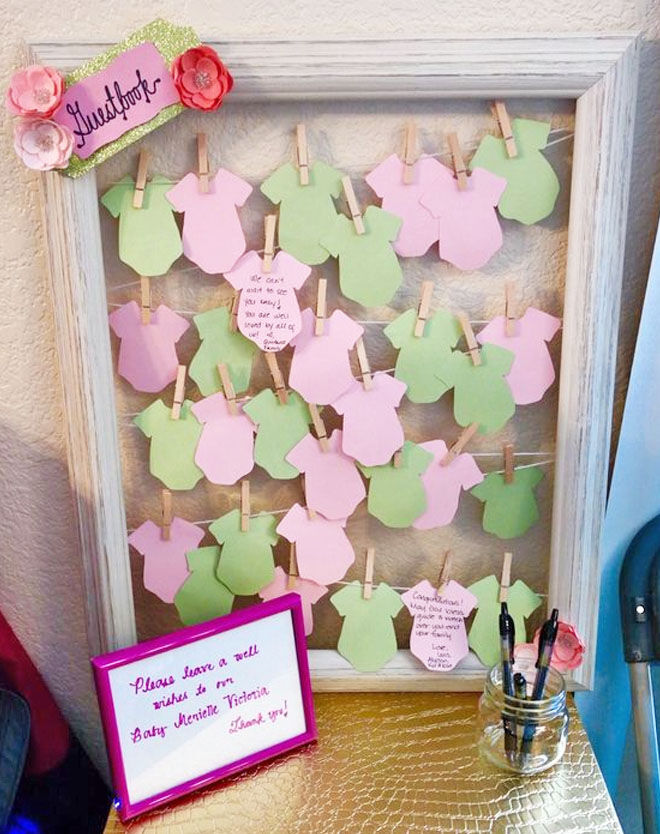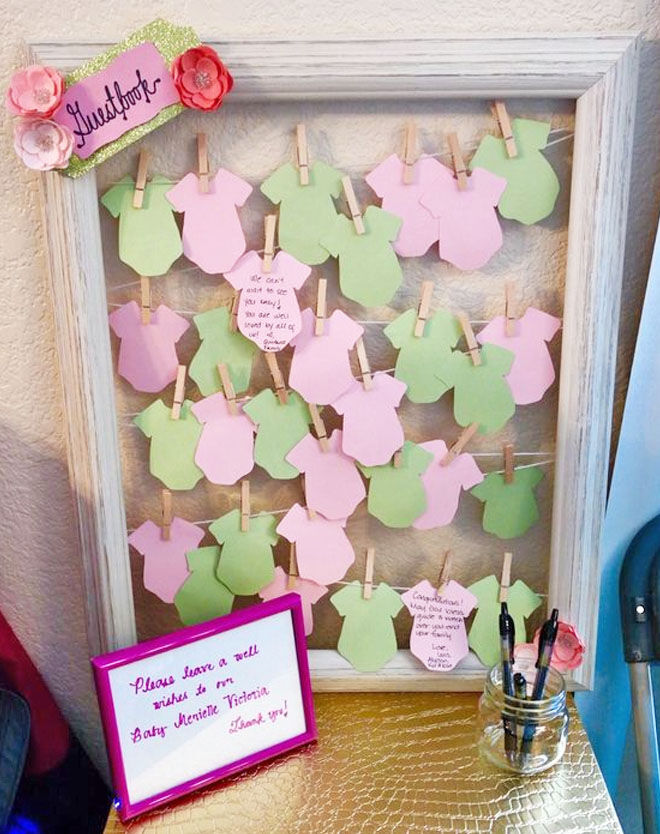 A great DIY option, once guests have written their message this piece makes a perfect addition to the nursery. (via Odeza Epstein)
Be part of the story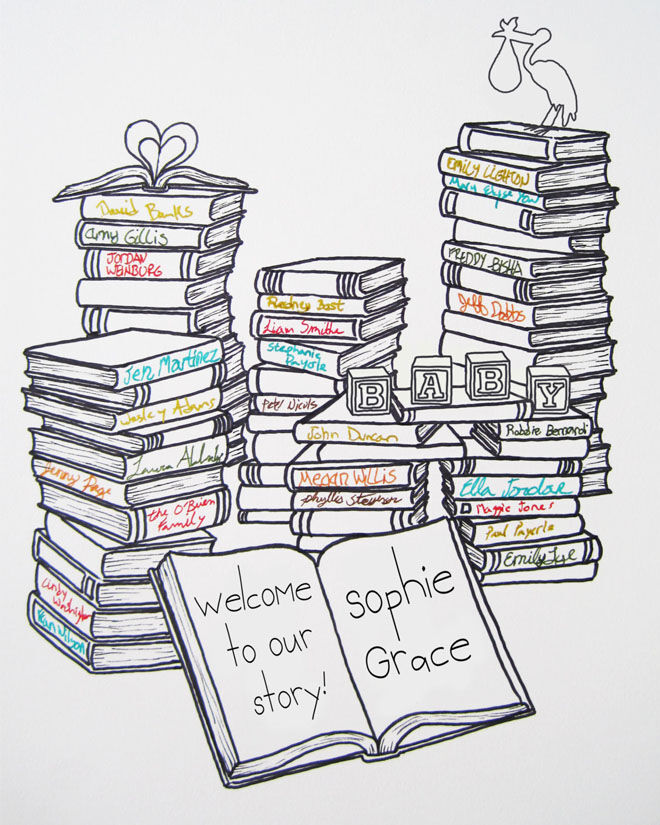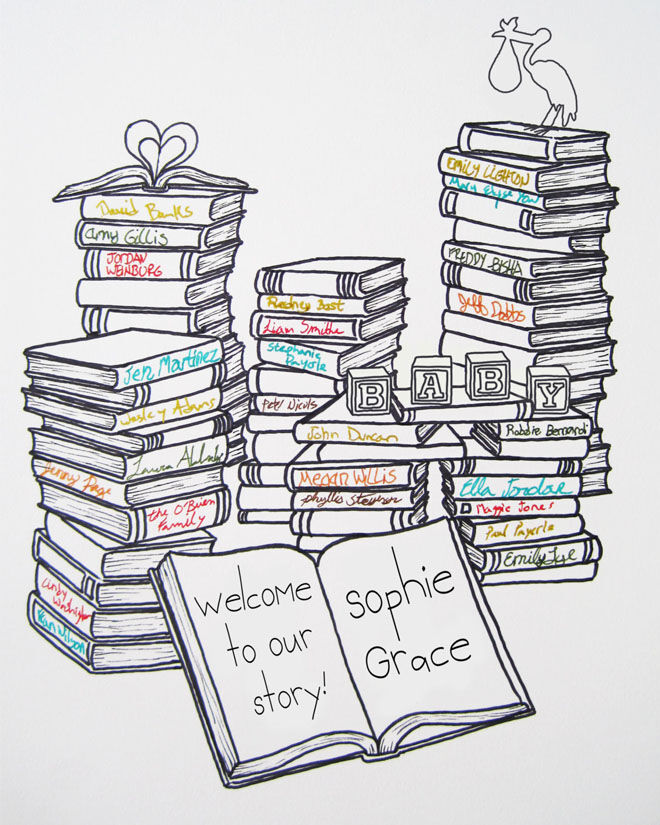 Simple and sweet, let your friends and family be part of the first chapter in your bub's journey. (via Sarah Alexander Art)
Sign your name across my heart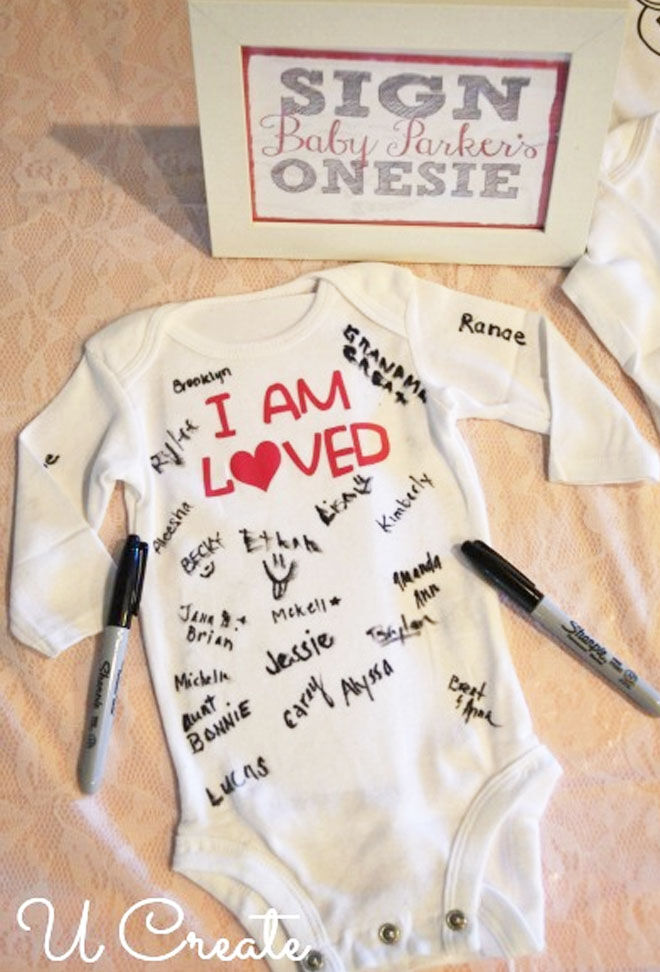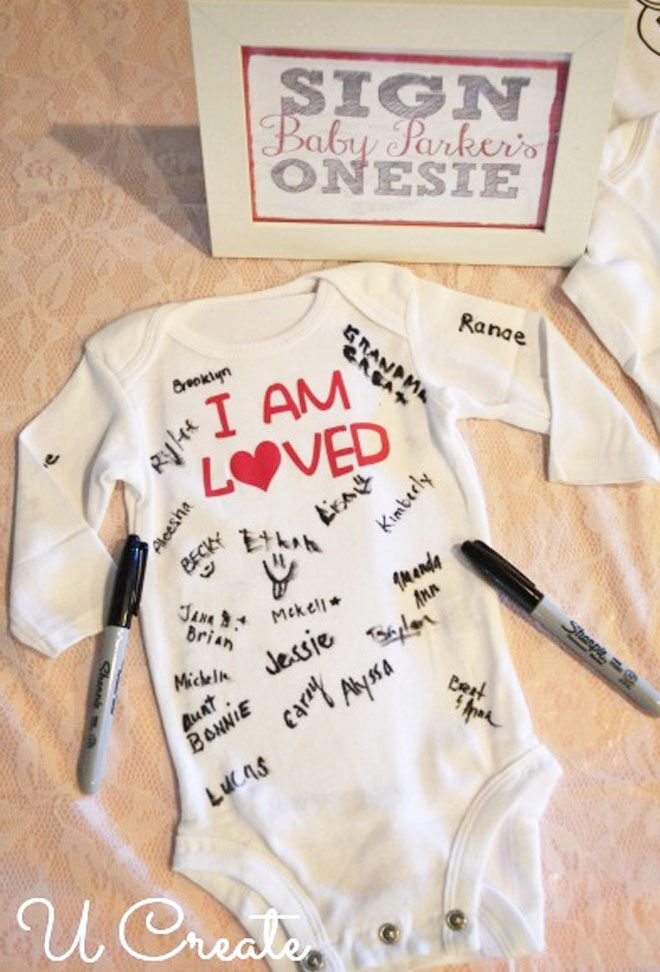 Whether your baby wears it or it's displayed in the nursery, this is one onesie that is sure to become a favourite. (via U Create)
Book wishes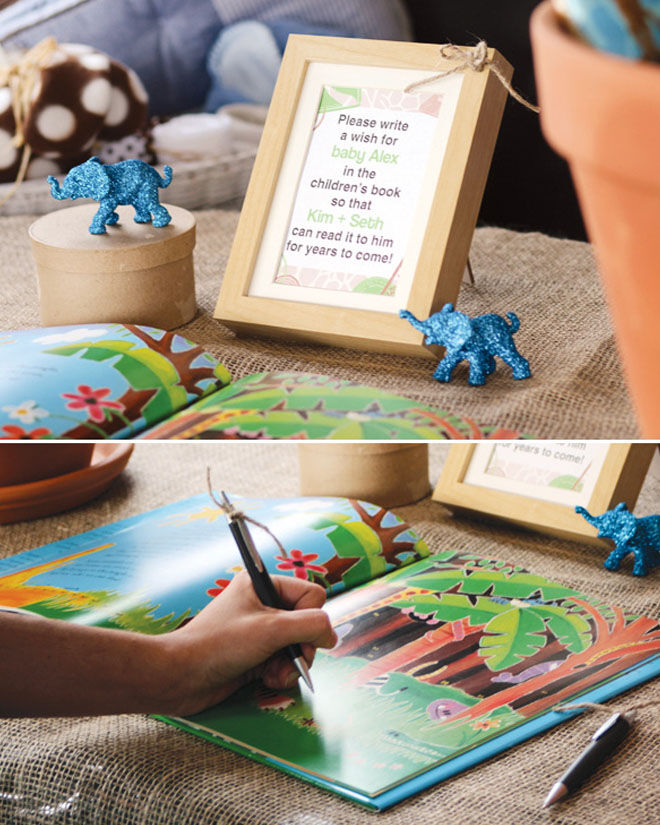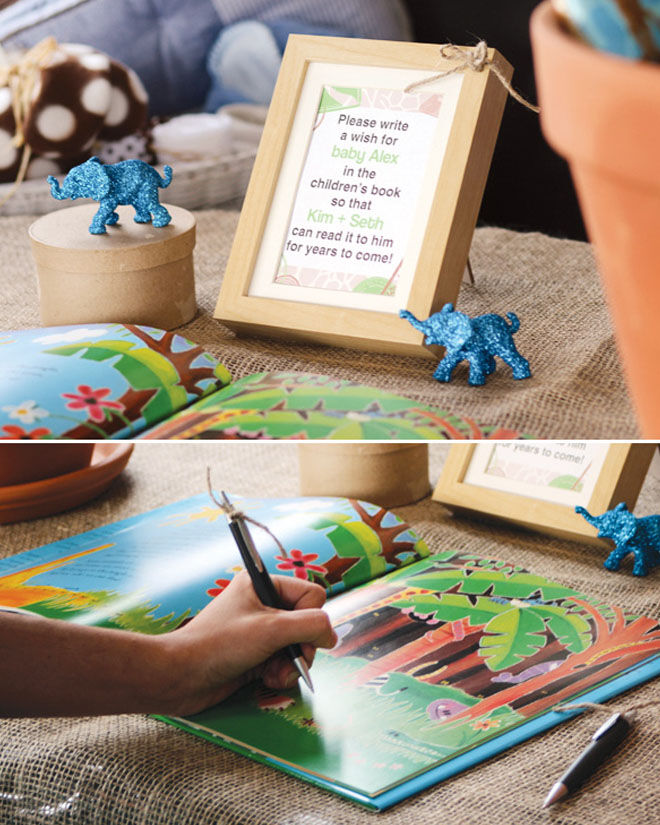 Choose a favourite children's book and get guests to write their wishes in the pages – you'll read them over and over in the years to come. (via Hostess With The Mostess)
Night nappy notes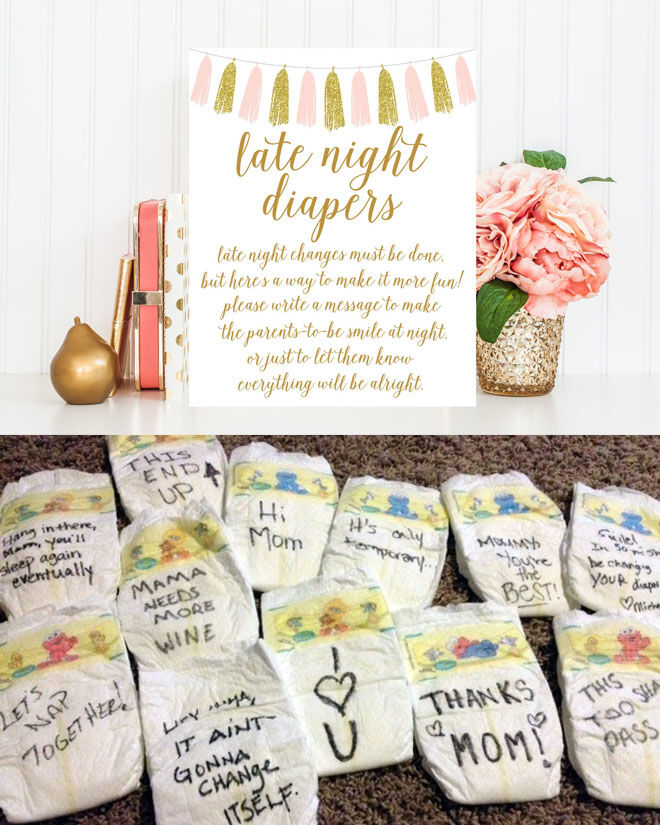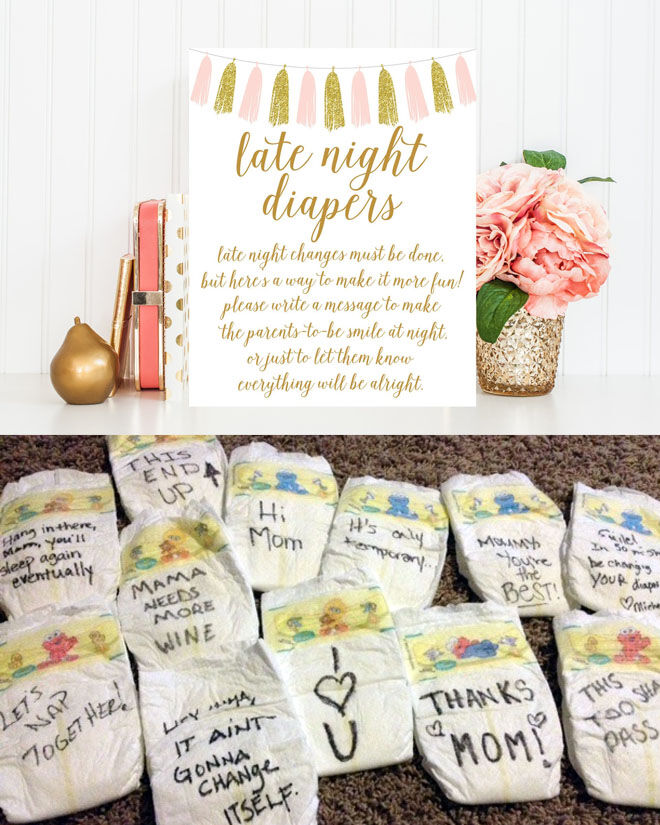 A little bit of fun for those late night nappy changes – make sure you don't read these until you need to use the nappy! (via Pretty Collected)
Love letter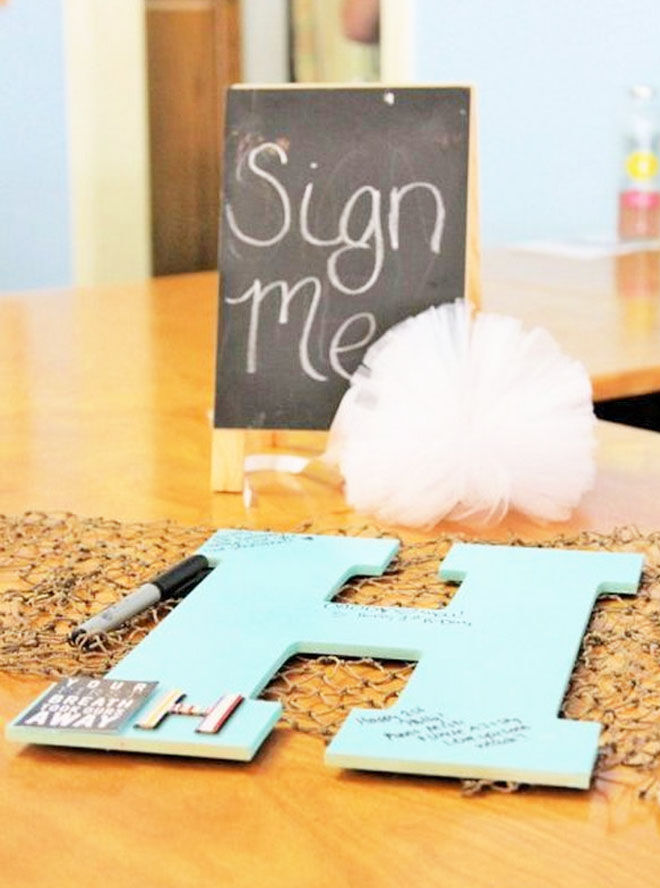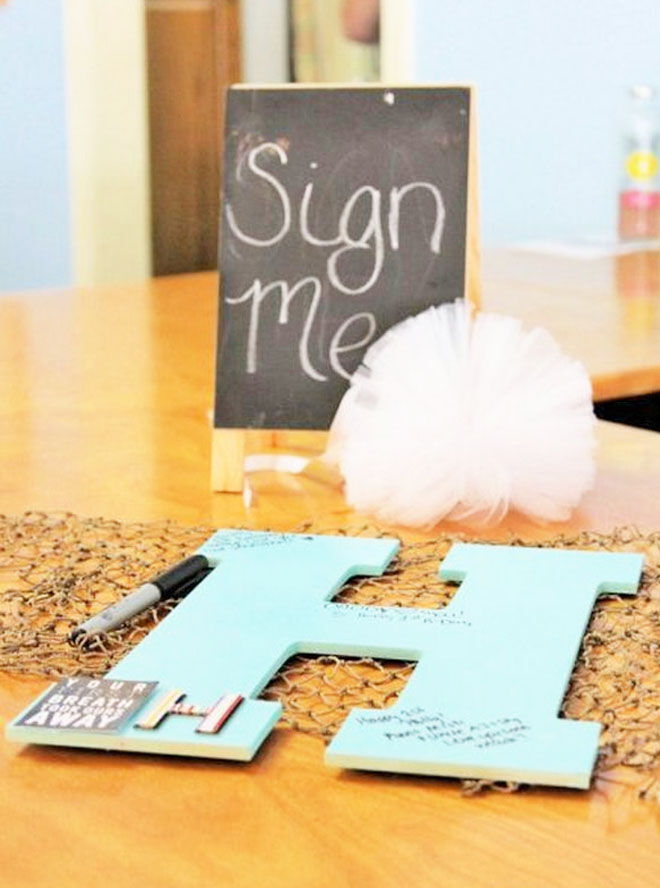 If you've chosen a name and don't mind sharing, this is a simple and sweet nursery decoration. (via One Stop Party Ideas)
Ultrasound art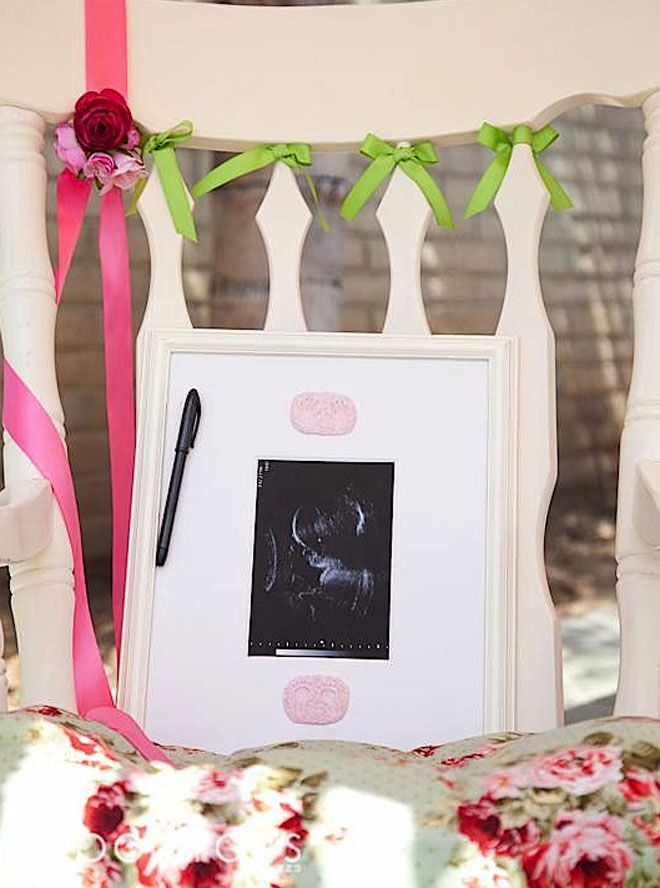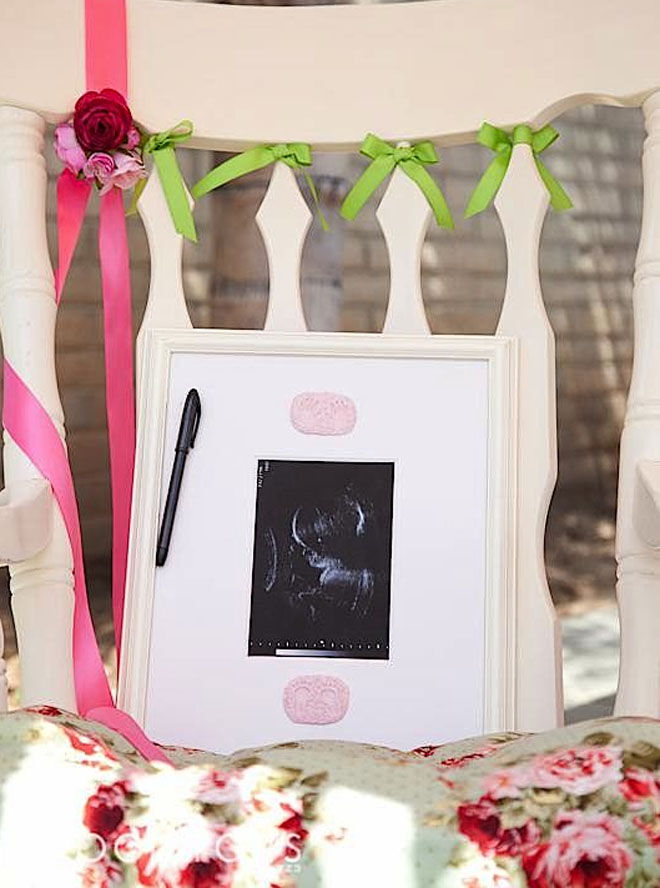 Make great use of bub's first picture by having guests sign around the framed image. (via Kara's Party Ideas)
Here fishy, fishy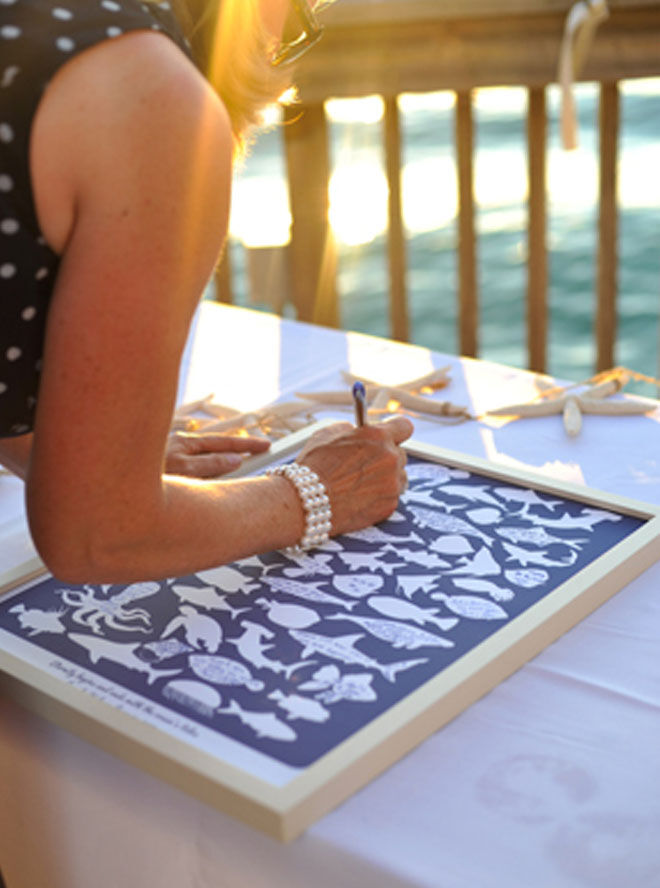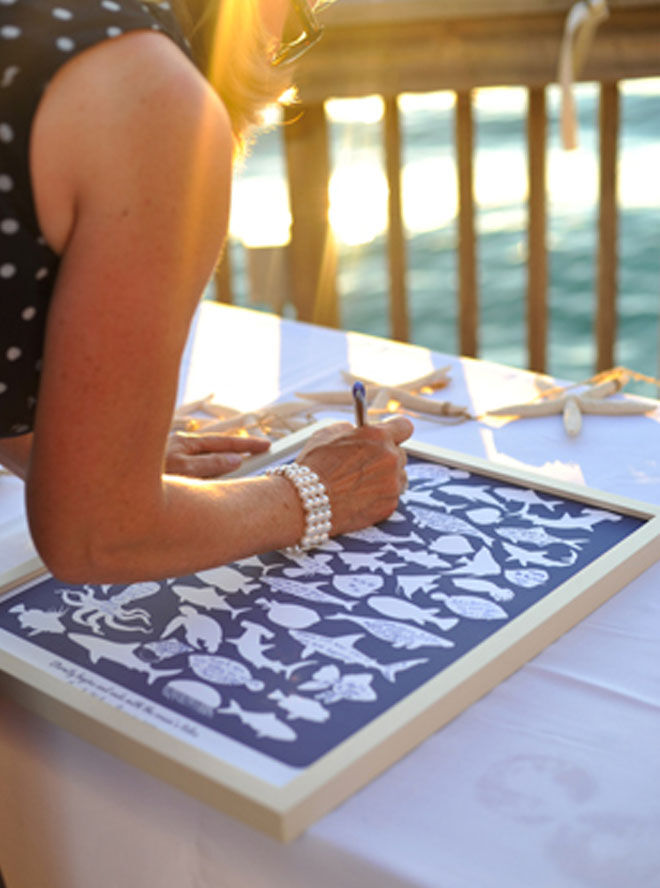 If you're baking a future sailor, this is an adorable way to create a nursery artwork. (via Destination Weddings)
Showered with love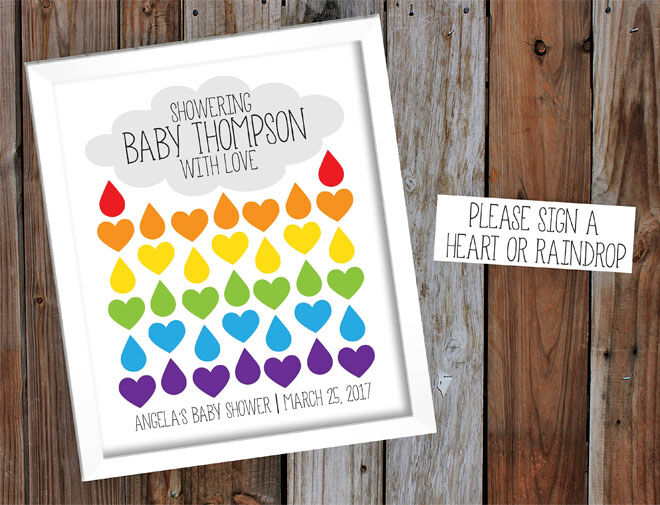 Simple, bright and the perfect reminder of the people who loved your bub before they were even born. (via The Rainbow Baby)
Build it up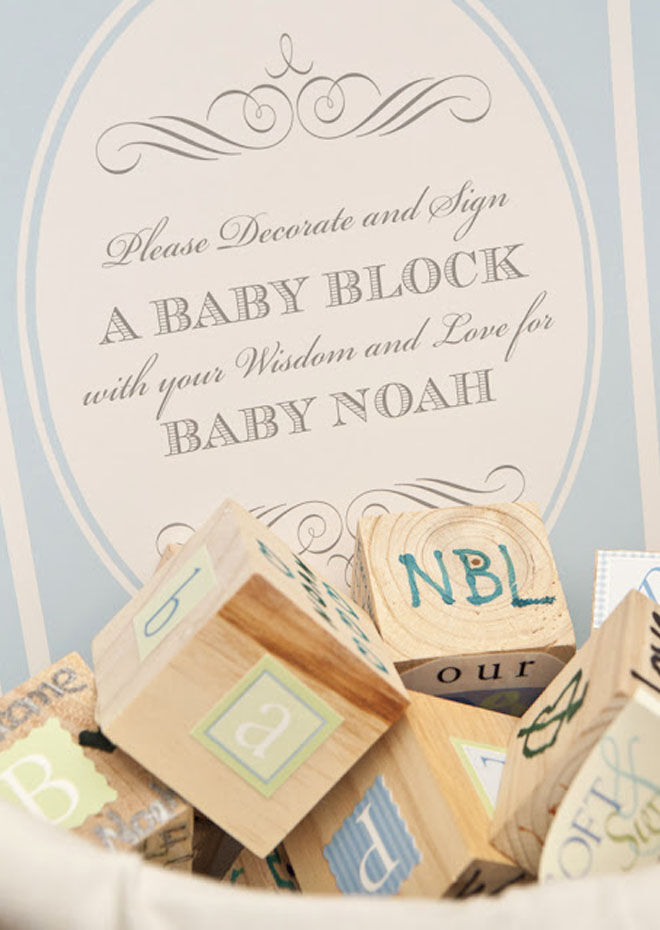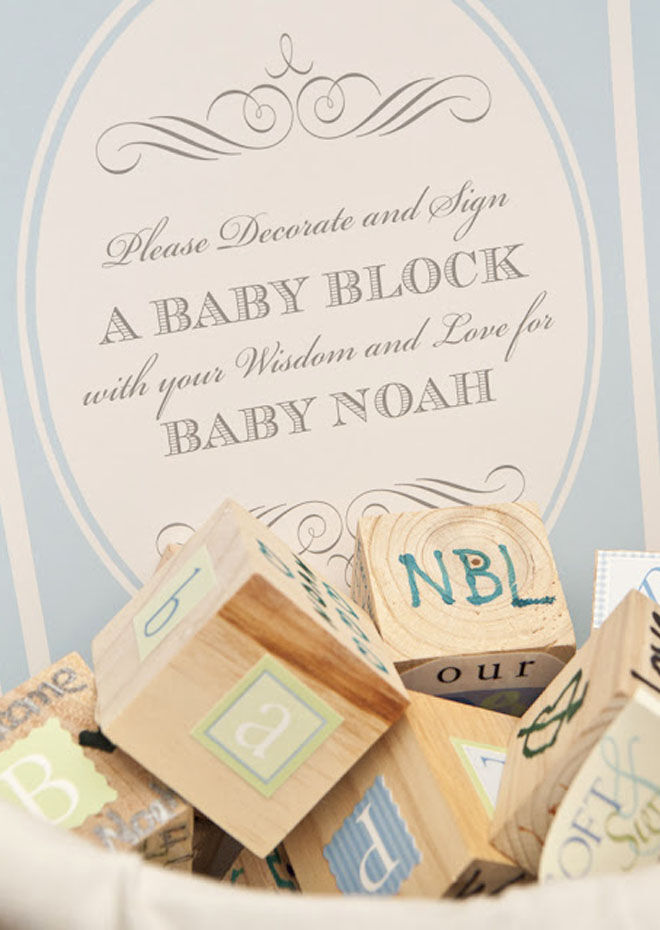 Baby's first building blocks with an extra sprinkling of love. (via Bump Smitten)
Word find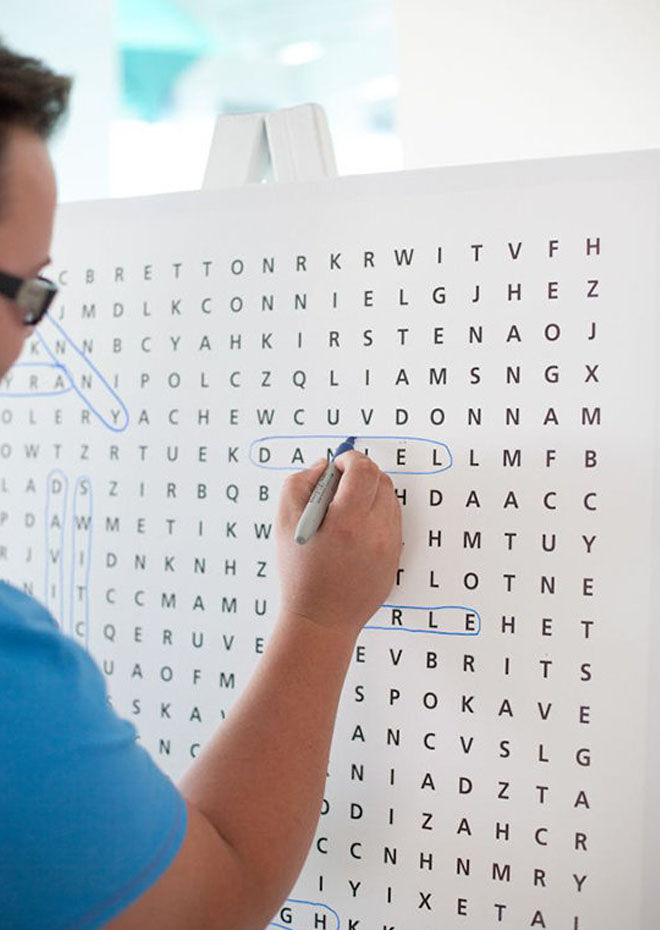 While creating a personalised word find is time intensive, you're guaranteed to have a focal point in bub's nursery! (source unknown)
If you're planning your little bundle's baby shower, make sure you take a look at these 9 thoughtful alternatives to playing baby shower games.