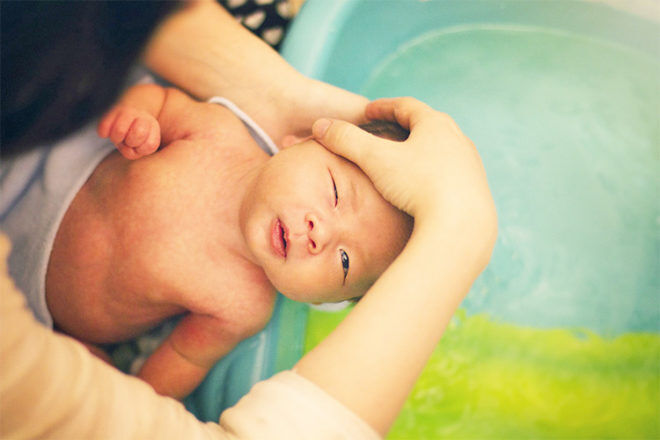 It's perfectly fine to be a little wary of bathing a teeny newborn, they're so fragile (and slippery!). So we're sharing some tricks that will make bathtime a cinch at your place.
Mum's Grapevine expert, midwife Edwina Sharrock is sharing her top tips for bathing a fresh little bub, and she's also revealed a ripper little trick that will guarantee there won't be any tears at bathtime.


Edwina is passionate about safely bathing babies, and this educational video tells you everything you need to know about getting your baby squeaky clean without the fuss.
Take a look at how to prep your bathing area, how to hold your bub, how deep to have the water and the clever little trick to keeping your newborn calm.
Want some more handy bathtime hints? Here are some more helpful articles:
Edwina Sharrock a registered midwife and mother of two. She's also the founder of Birth Beat – an online antenatal course that is simple, easy and convenient to watch from the privacy of your home. Birth Beat includes prenatal yoga, a complete prenatal course, plus breastfeeding, sleep and settle. All delivered to you in easy to watch videos.