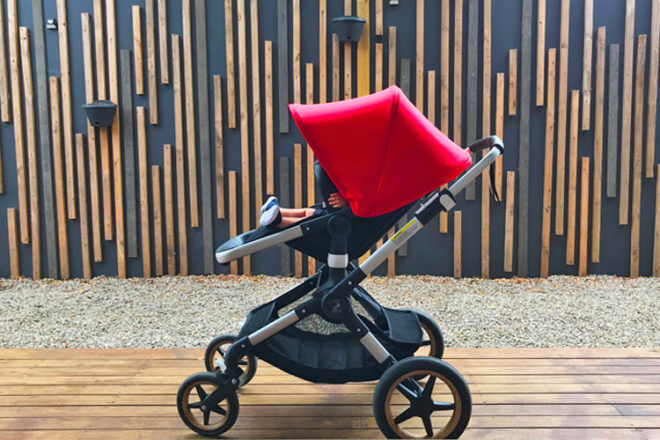 The latest treat from the iconic Bugaboo brand has landed, setting tales wagging with their most agile and adaptable pram to date. Designed to fit your lifestyle, the Bugaboo Fox is as flexible as it is fashionable and we've well and truely fallen down the rabbit hole in love.
Aptly named, the Fox is nimble and adaptable to any environment. From concrete jungle, to actual jungle, the Fox can pretty much go anywhere – whether you are weaving through a crowd on a busy city street or off-roading on a family adventure, the advanced all-wheel suspension and large tyres provide a stable and steady ride.
Two wheel mode even makes manoeuvring through sand child's play.
Head off road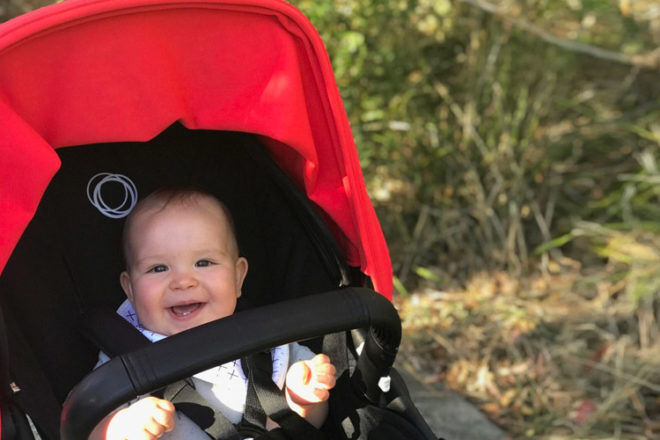 Naturally, you want only the best for your little one. Well, the Bugaboo Fox delivers. An all new central joint suspension provides the best drive performance yet for an ultra smooth, bump-free ride. Combined with an ergonomically designed bassinet and seat and your pup will be as comfy as can be.
The Bugaboo Fox has all the features a busy mum needs wrapped up in a lightweight and super stylish bundle.
Now … enough about them, let's talk about you. The Bugaboo Fox is just as much a dream to drive as it is to ride, navigating turns and tight spaces effortlessly. Essentially boasting pram power steering, pushing and steering is a breeze. What's more, it's super lightweight – we're talking under 10kg with the seat attached – so bundling it into the car or carrying it up the stairs couldn't be easier.
Super-compact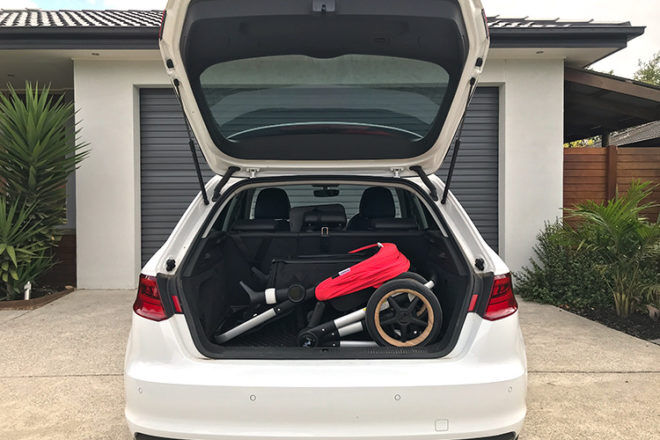 If you haven't moved to the family minivan just yet, no stress. The Bugaboo Fox folds down to be super compact fitting in car boots with ease. Plus, the super simple one-piece fold can be done without removing the bassinet or seat in either rear and forward-facing positions. Bravo!
The self-standing design also makes it easy to tuck under the stairs or in a cupboard. And what's better than one fold? Two. The super-compact fold goes one step further, folding down smaller again for easy storage.
Grows with your family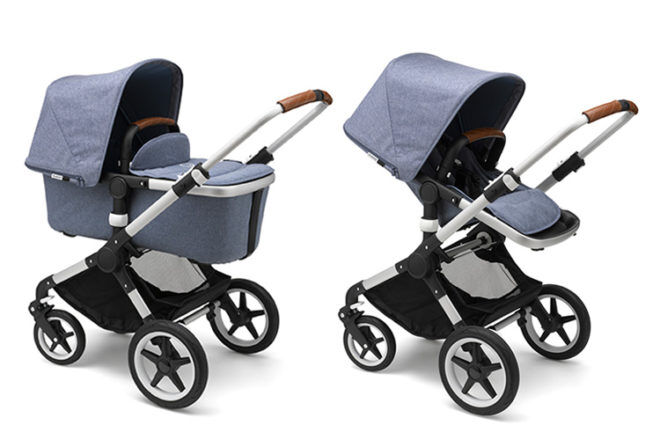 The Bugaboo Fox grows with your family. From lie-flat bassinet for precious newborns, to a forward or parent facing seat or even the wheeled board attachment for when your family pack grows. And as your pup gets bigger, and yes they don't stay teeny tiny for long, the 5-point safety harness is easily adjustable.
Not only do the straps extend or shorten easily, but the shoulder straps slide up and down so there's no need for fiddly rethreading. Hoorah!
Feature packed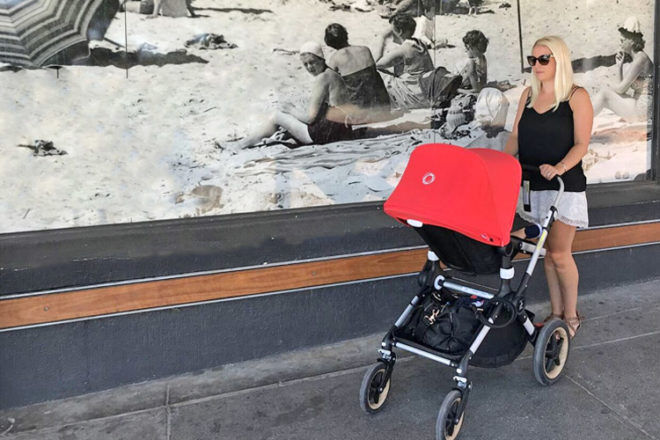 The features just keep coming with a large 38 litre under-seat storage that is easily accessible from the front or the back making it easy to reach those all-important baby wipes and handy pockets to make finding your car keys a cinch.
The connector points are for a range of accessories including the Bugaboo parasol, Bugaboo cup holder, Bugaboo wheeled board and Bugaboo mammoth bag.
Design your own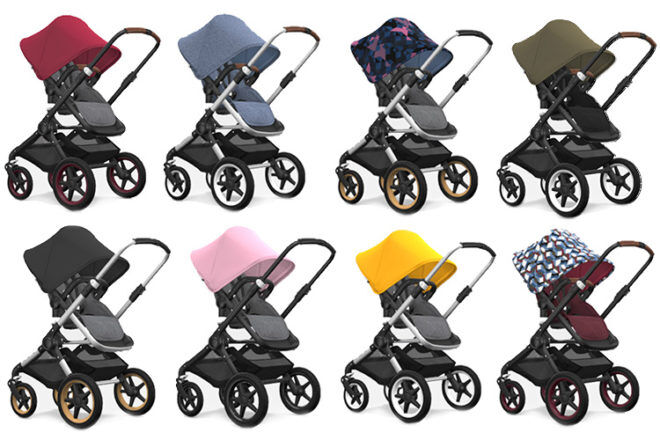 Hey there good looking! Bugaboo have a distinct look and sophisticated style and the Fox is no different. And the best bit? You can customise from top to bottom to create your dream pram. Choose everything from the wheel caps to grips, canopy to chassis. Mix and match from a huge range of coloured fabrics to get your perfect look. If you are feeling adventurous, the fabulously graphic signature prints are a standout.
The Bugaboo Fox is so much more than just good looks. As if you needed any other excuses to buy Bugaboo, the Core Collection fabrics are created using 92 recycled PET bottles so you're doing your bit for planet earth too. Your little one's future will thank you.
Bugaboo have truely outfoxed the competition with their latest and greatest pram.
The Bugaboo Fox is available online from Bugaboo (from $1,799).

This post is sponsored.