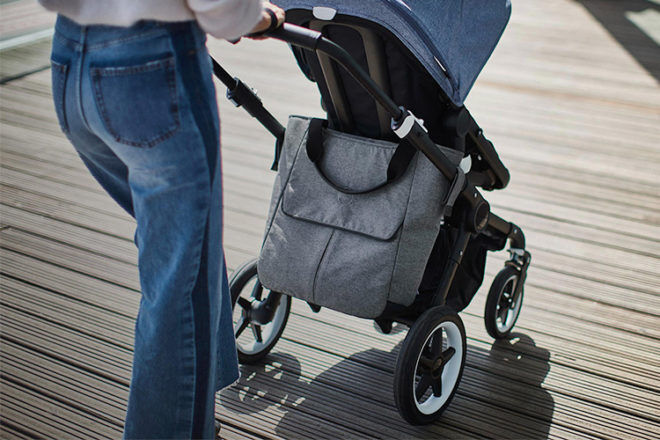 Every mum knows that a pram is more than just a baby wagon. It often doubles as a shopping cart, sports trolley, or even a beach buggy.
Though it's handy to lighten your load by hanging a few extra bags off the side of your pram, it can quickly become hard to manoeuvre. Even worse, it can be a serious safety hazard – a bit of extra weight in the wrong spot can quickly tip a pram.
Enter the Bugaboo Mammoth Bag – a sleek carry-all that solves all these problems. Carry what you need in style while you keep your precious cargo safe.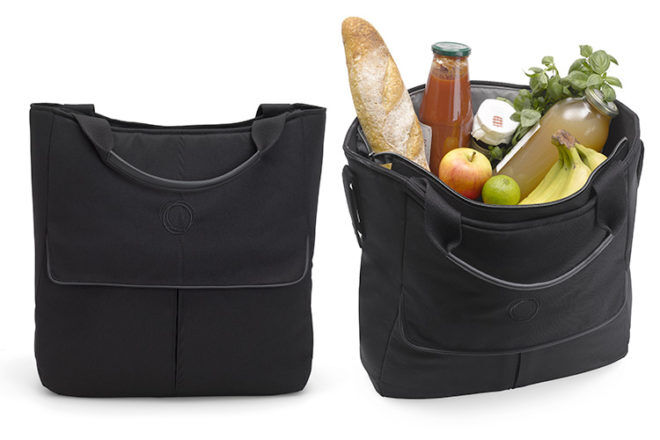 As the name suggests, the Mammoth is a heavy-duty bag that gives you a whopping 30 litres of extra storage space. Holding up to 12 kg, it's the perfect place to pop your groceries, pack away a picnic or fill up for a full day of adventures.
It cleverly secures to the bottom of your Bugaboo, tucking it neatly out of the way. And because it keeps the weight down low, it reduces the risk of your pram tipping over – no more dangling the shopping off the handlebar and hoping it stays!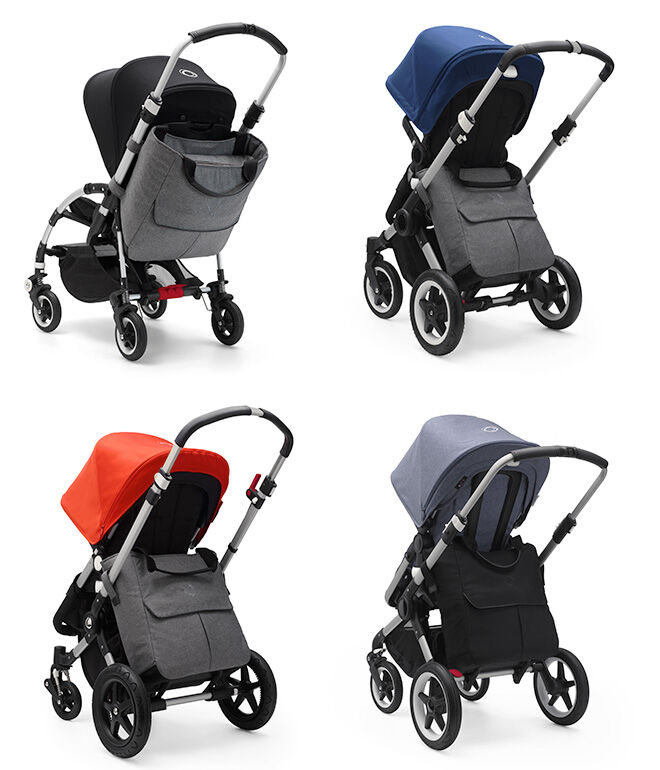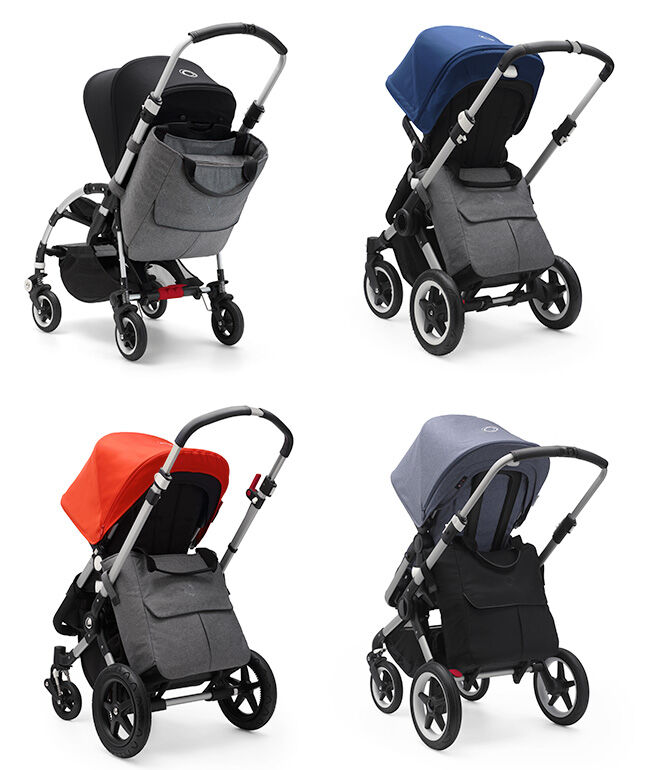 It's user-friendly design also means putting it on and taking it off your Bugaboo pram is a breeze. The 'grab & go' system means you can easily pick it up, tote it about, stand it on the kitchen bench, then reattach it to your pram.
A special support bar holds the bag's shape while you fasten it in place.
While you're out and about, slip your essentials into the easy-to-reach front pockets, or tuck them into the inner pocket for extra security. And because it's made for family use, inside the insulated outer fabric is a durable wipe-clean lining.
Available in your choice of black ($209.95) or grey mélange ($234.95), the Bugaboo Mammoth Bag can be used with a Bugaboo Fox, Bugaboo Cameleon³ or Bugaboo Buffalo, with a dedicated Bugaboo Bee Mammoth bag ($219.95).
This post is sponsored.