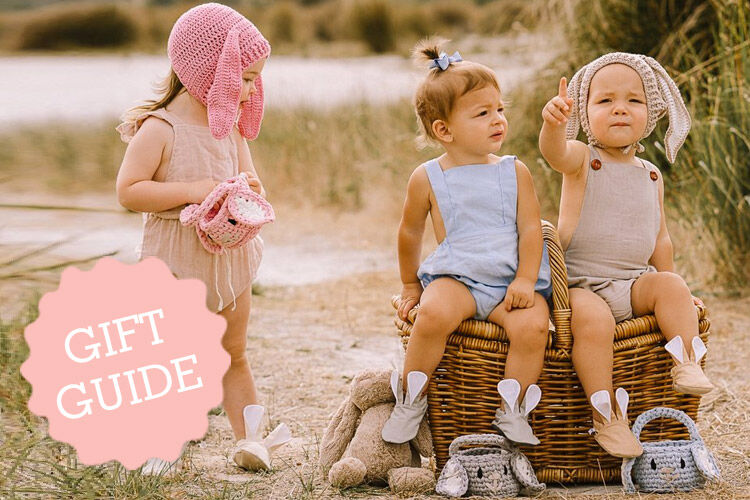 Hop right this way for the cutest, cuddliest and sweetest gifts for baby's first Easter – and there's no chocolate in sight. From hoppity heirloom collectables to bouncing bunny teethers and toys, there's something here that will tickle the fancy of any little Easter egg.
Here are our 23 favourite choc-free Easter gift guide ideas for little bunnies.
Pole Pole Bunny Pair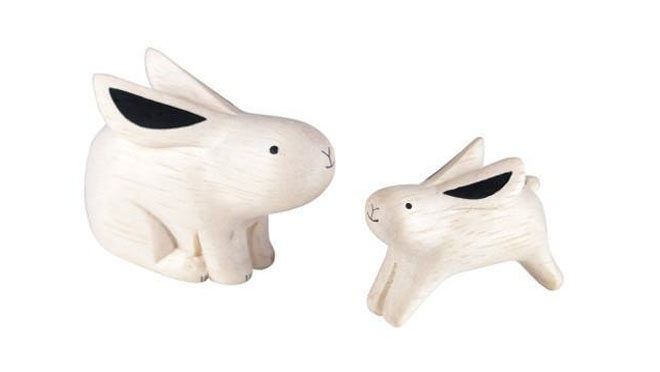 These sweet little guys start off life as adorable room decor, before becoming your tot's favourite toy. Carved and painted by hand the T-Lab Pole Pole Bunny Pair ($39.95) are a treat worth giving.
Fabelab Bunny Teether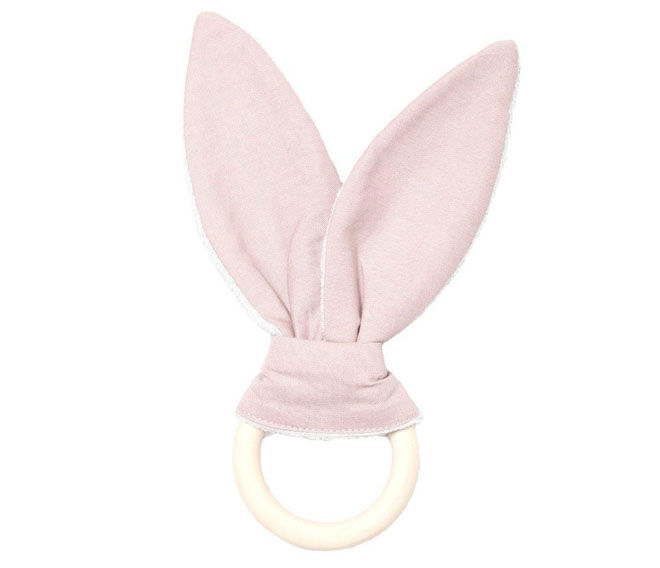 If your little bunny has their toothy pegs on their way, a Fabelab Bunny Teether ($26.95) soothes their gums and puts a smile on their dial.
Micador Egg Chalk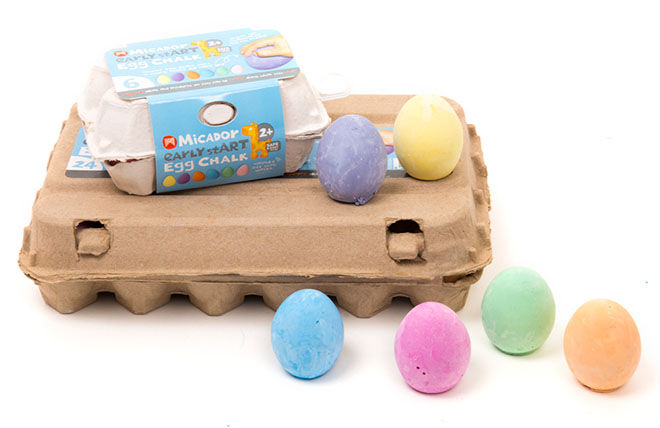 What's even better than eating Easter eggs? Drawing with Micador Egg Chalk ($6.50 for a six-pack or $21 for 24 pack)! Just the treat for chubby little hands just learning to grip and grasp.
Personalised Easter Egg and Cup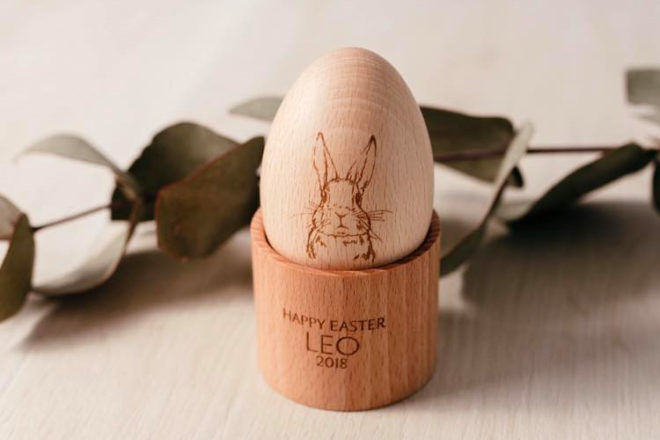 A beautiful way to remember baby's first Easter, the Noc Noc Personalised Easter Egg and Cup ($57) is a showstopper that will be lovingly used for many years.
Mister Fly Bun Bun Comforter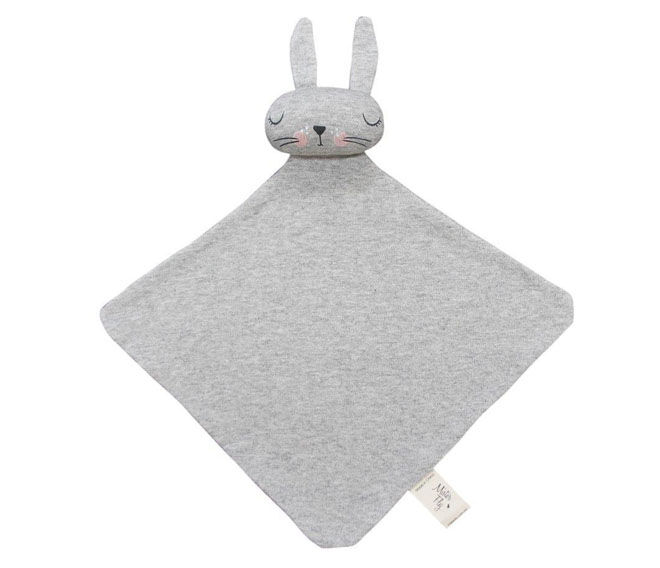 The closest little babes get to cuddling the Easter bunny is snuggling with their own Mister Fly Bun Bun Comforter ($29.95).
Beatrix Potter plate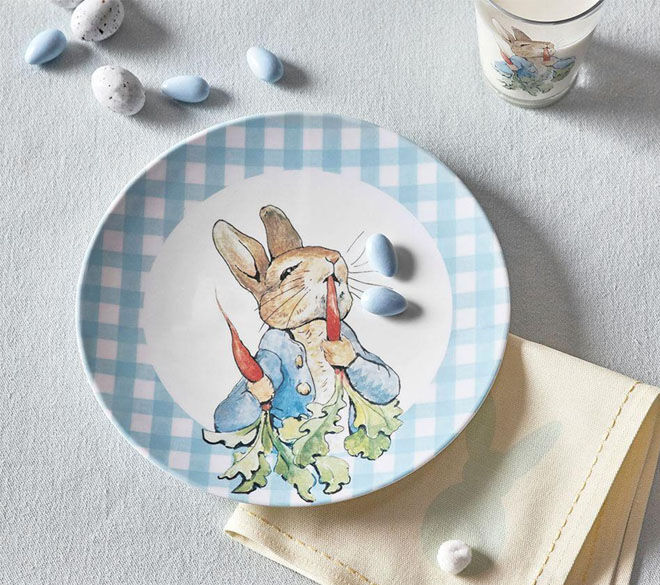 Jump on the Peter Rabbit bandwagon with a safe-for-kids melamine Beatrix Potter gingham plate ($11).
Lil' Baby Bunny Costume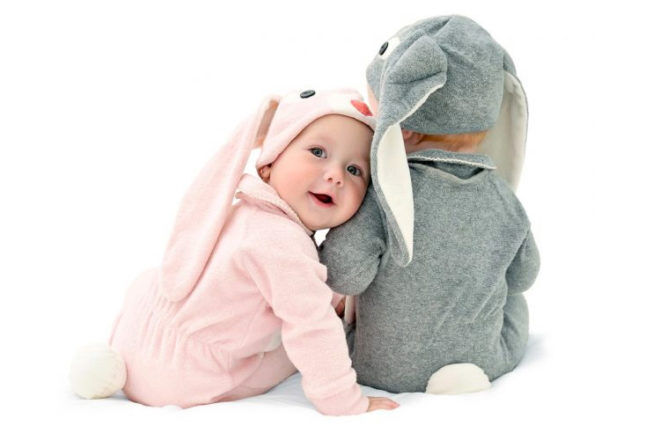 Has there ever been a cuter Easter bunny than your own little rabbit dressed in a Lil' Baby Bunny Costume ($79.95)?
SiliMama Bunny Hop Teether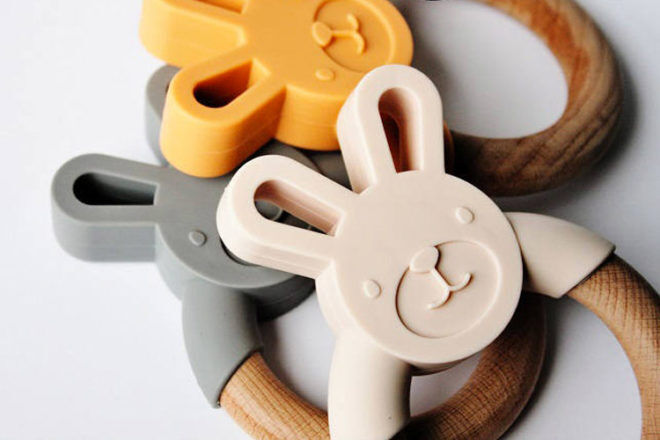 Keep those little hands and mouths busy during Easter lunch with a super cute Hop Bunny Teether ($14.95).
Hops Booties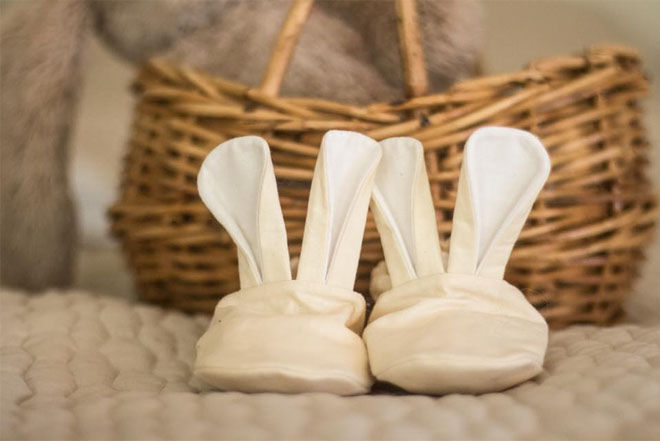 Naaw! Keep those tooties warm on Easter morn with these cute-as-a-button Bandits and Bambinas Hops booties ($25).
Maileg Bunny in Bag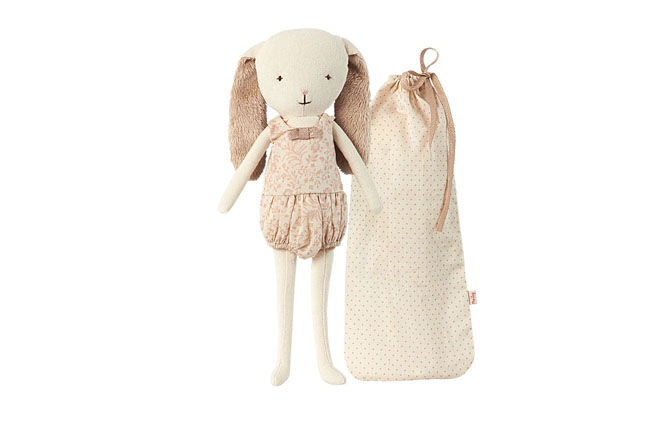 When you're not quite ready to celebrate Easter with chocolate, a huggable bunny is the next best thing – how adorable is Maileg Bunny Bell in Bag ($64)?
Emotions Easter Eggs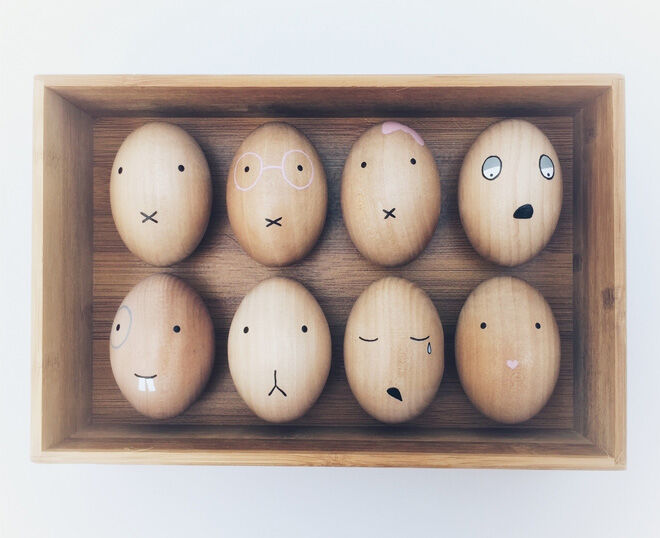 About the same size as a chook egg, TinkerTime Emotions Easter Eggs ($30) are a great play thing for older bubbies (under supervision) and will make the perfect introduction to emotions when they get older.
Bunny Rabbits Softie Set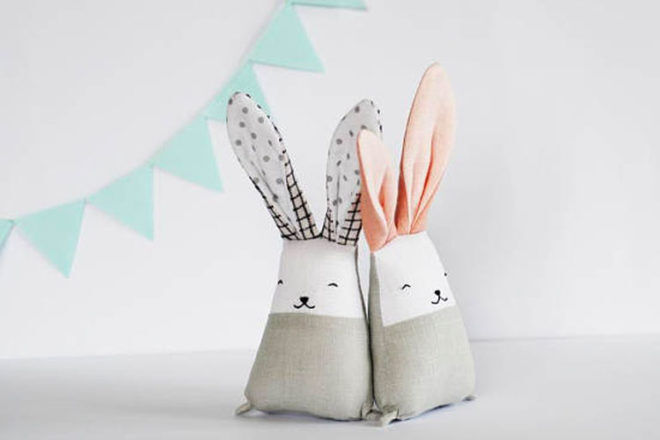 What's better than one bunny to cuddle? Two, of course! This handsome pair ($31 plus postage) can be used from newborn.
Spinkie Bunny Ears Blanket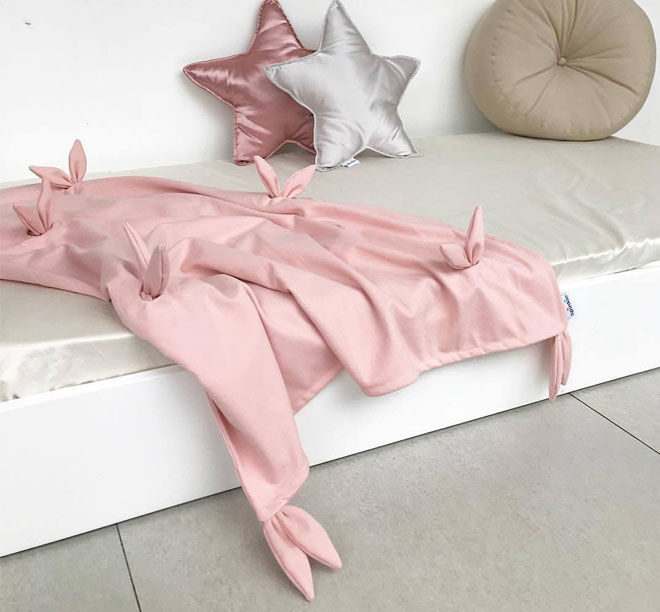 Stay warm with your little love in their very own Spinkie Bunny Ears Blanket ($71.45), just right for an Aussie autumn Easter.
Night Light Bunnies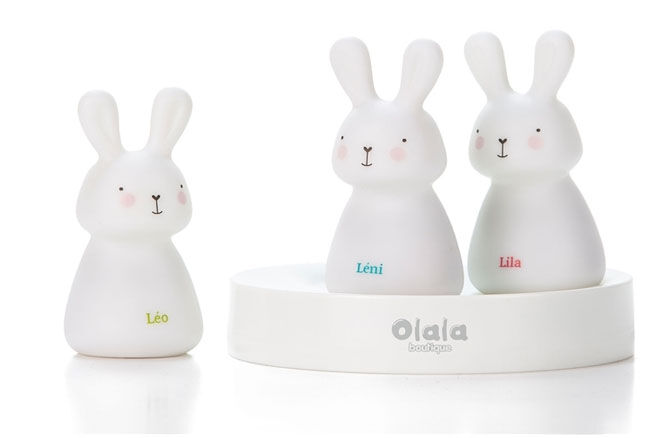 Charge up these little guys on their very own charging station then let the Leo, Leni & Lila Night Light Bunnies ($89) work some Easter magic in the nursery.
Miann&Co Sleepy Bunny Snuggle Cushion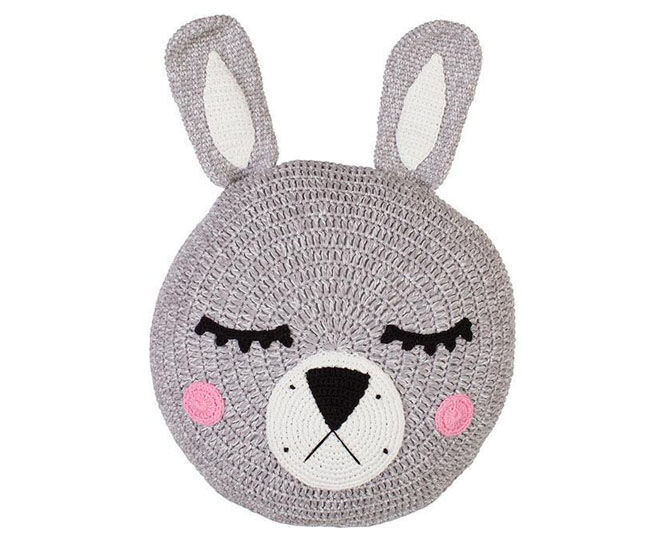 The Miann & Co Sleepy Bunny Snuggle Cushion ($89) is actually a pretty big guy, so he'll make a brilliant floor cushion for little crawlers.
Usagi Rabbits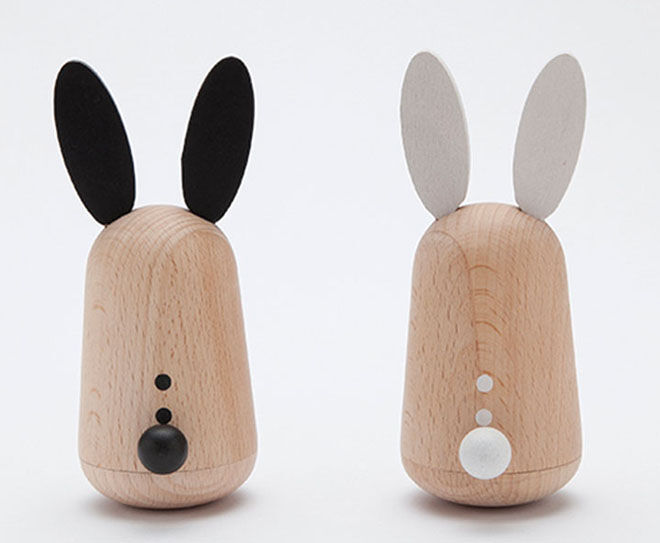 Wibble wobble to and fro, watch these little bunnies go. Kiko+ By Kukkia Usagi Rabbits ($66) will sway and chime, creating a quiet play paradise.
One Chew Three Easter Teether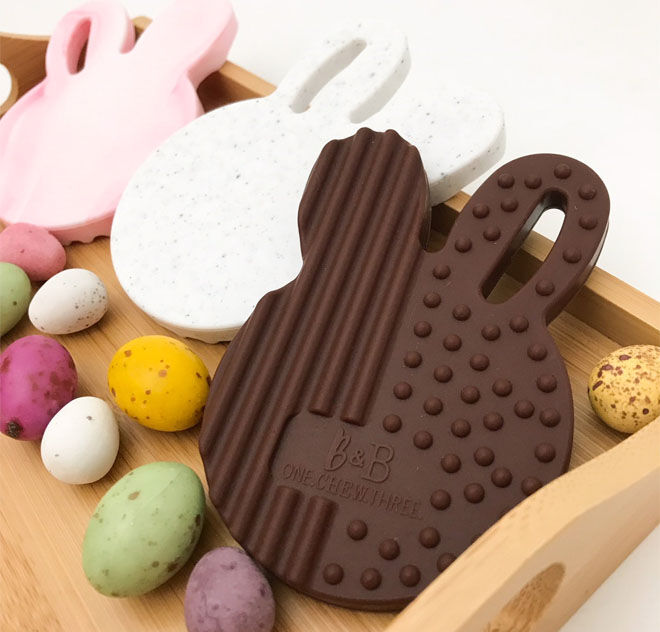 Get in quick to snap up a limited edition Easter Edition Silicone Teether ($12.95), they look delicious!
Kip&Co Bunny Blanket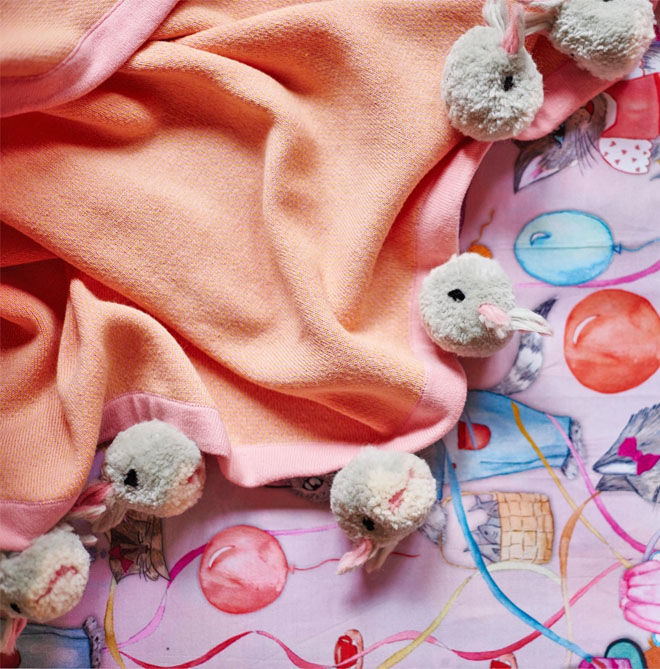 Soft and super snuggly just like the Easter bunny himself, a Kip & Co Bunny Blanket ($159 – $209) is as adorable as it is warm.
Miann&Co Rabbit Knit Suit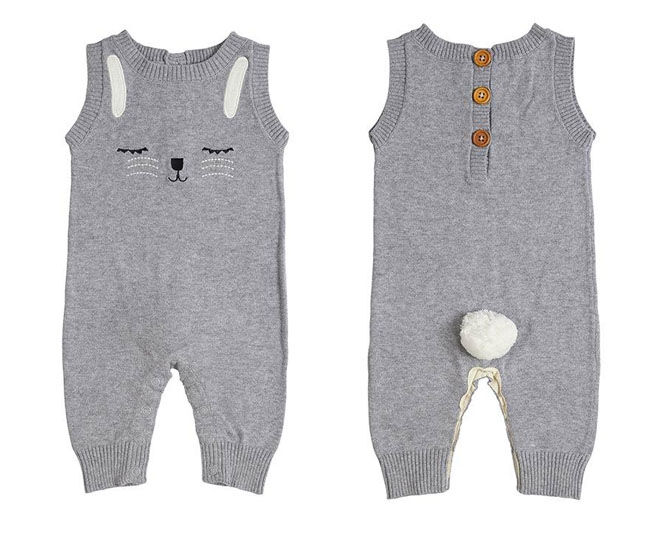 If you think the Miann&Co Rabbit Knit Suit ($39.95) is cute from the front, just wait until your little cotton tail turns around!
Ceramic Bunny Mirror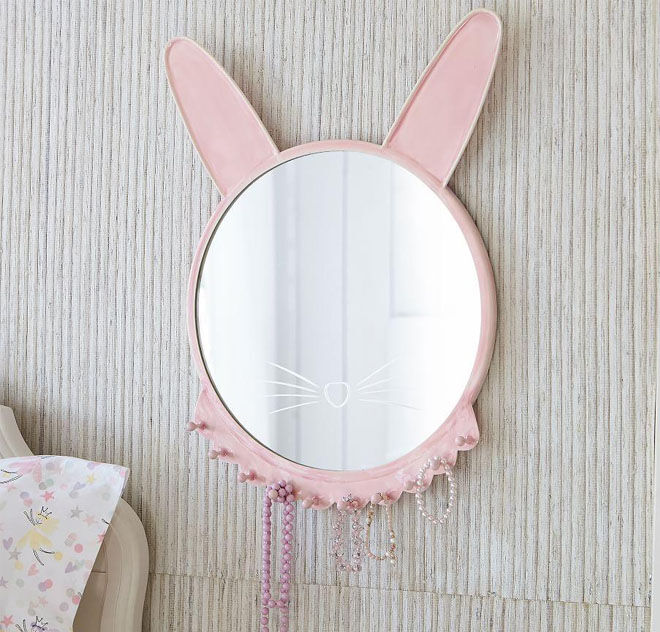 Mirror, mirror on the wall, who is the fairest bunny of them all? Why, any little rabbit that looks into this charming Ceramic Bunny Mirror ($129), of course!
Bunny Face Onesie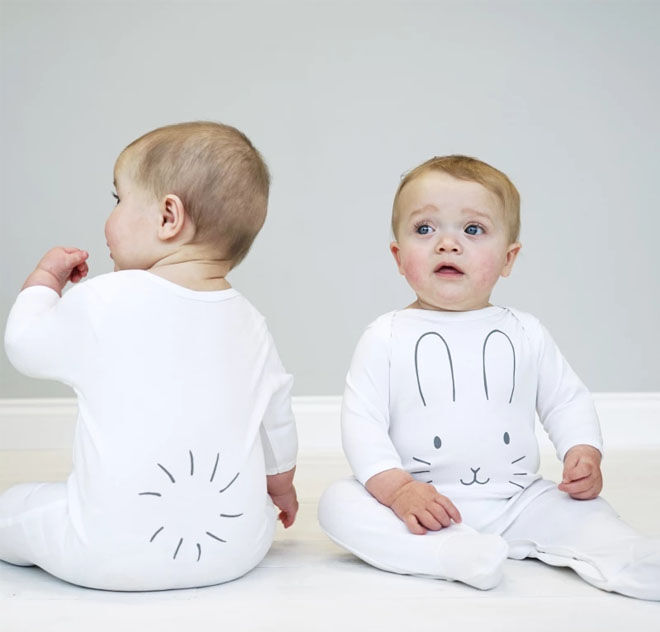 Is this not the cutest little rascally rabbit you ever did see? From front to back the Bunny Face Baby Onesie ($42) is an Easter day delight.
Bashful Bunny Book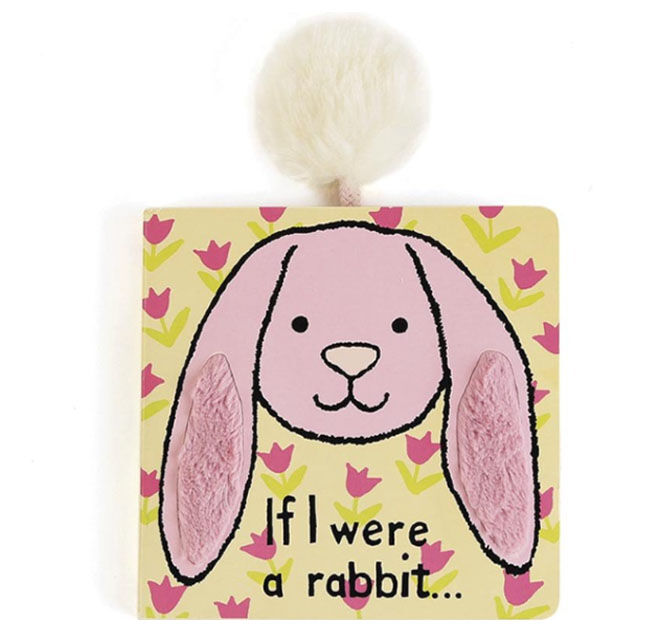 With its fluffy tail and ears, the If I Were A Rabbit Bashful Bunny Book ($25) is a sensory delight.
Oyoy Wooden Rabbit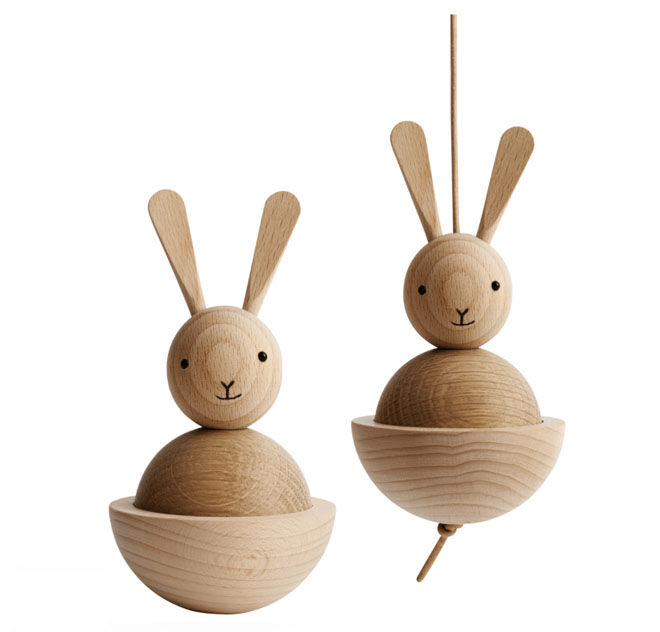 Hang this adorable Oyoy Wooden Rabbit ($59.95) in the nursery for sweet slumbers and bunny dreams.
Here are even more Easter gifts for babies (no choc allowed!).