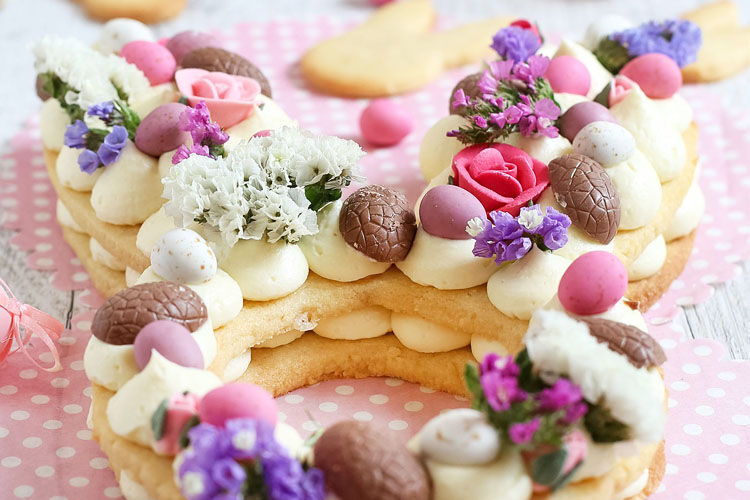 Bunny biscuits, check. Chocolate eggs, check. Edible flowers, check. Our Easter dreams have come true with this beautiful bunny cream tart by Love Swah.
Not satisfied with just one layer of decadence, this delicious Easter creation comprises of  two melt-in-the-mouth layers of bunny-shaped shortbread, and a wicked white chocolate ganache. Is it as difficult as it looks? No. Are we frantically drooling? Yes.
Easter Bunny Cream Tart
The shortbread itself is a cinch to make. Simply roll out your dough and follow the bunny template provided. Do this step the day before and give yourself extra eating time come Easter Sunday!
Once cooled, pipe the bunny shortbread with ganache let your little chicks decorate to their hearts content.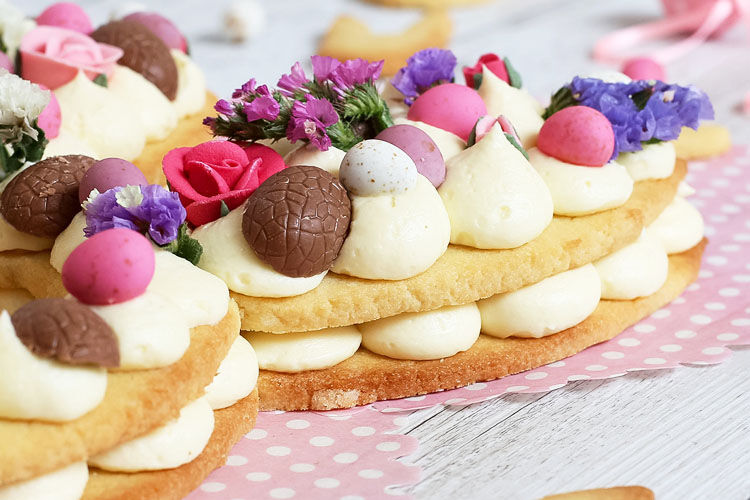 For the full recipe, jump on over to Love Swah to see how it's done.