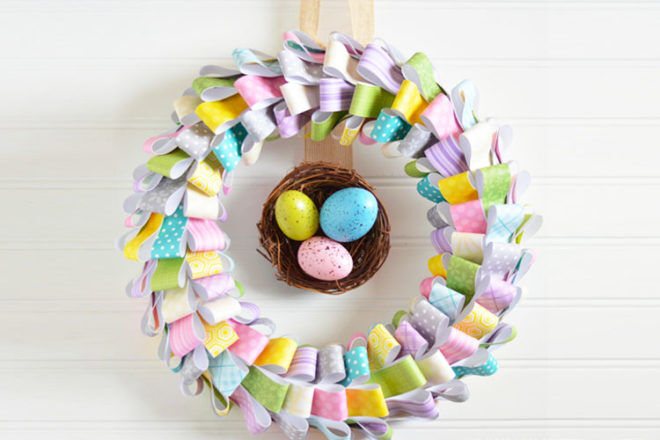 With a twinkle in his nose and a hop in his step, it's not too long before the Easter bunny arrives at your door. Give him an Easter welcome to remember with a sweet door decoration.
We're swooning over cheery, bright, fluffy and floral wreaths fit to fancy up any dreary door. So take some inspiration from these 13 a-door-able DIY Easter wreaths and get those hot glue guns ready.
Twig-erific bunny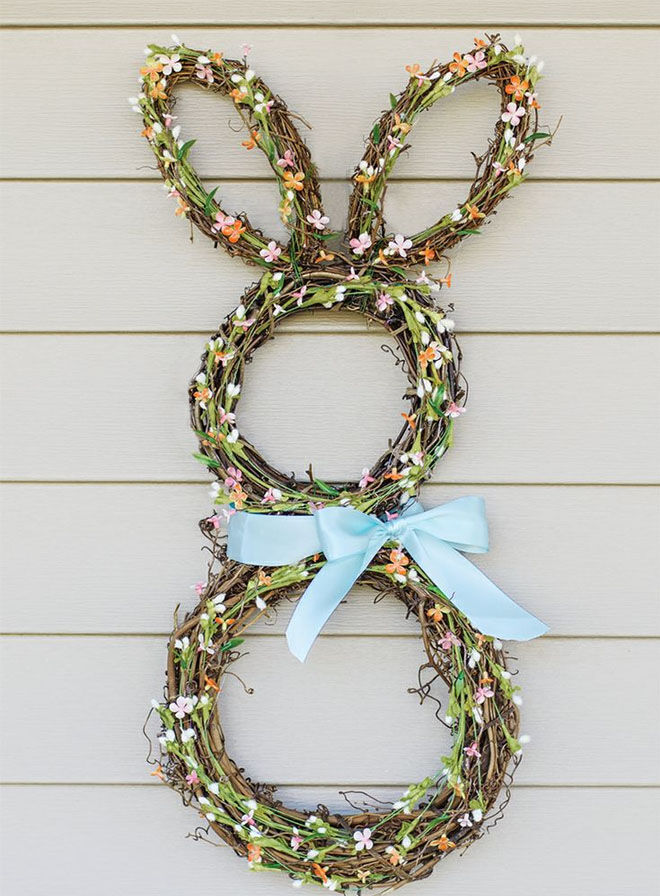 Twigs and flowers combine for a clever twist on a traditional wreath. Hello, bunny! (via Sprinkle Some Fun)
Woollen wonder Easter wreath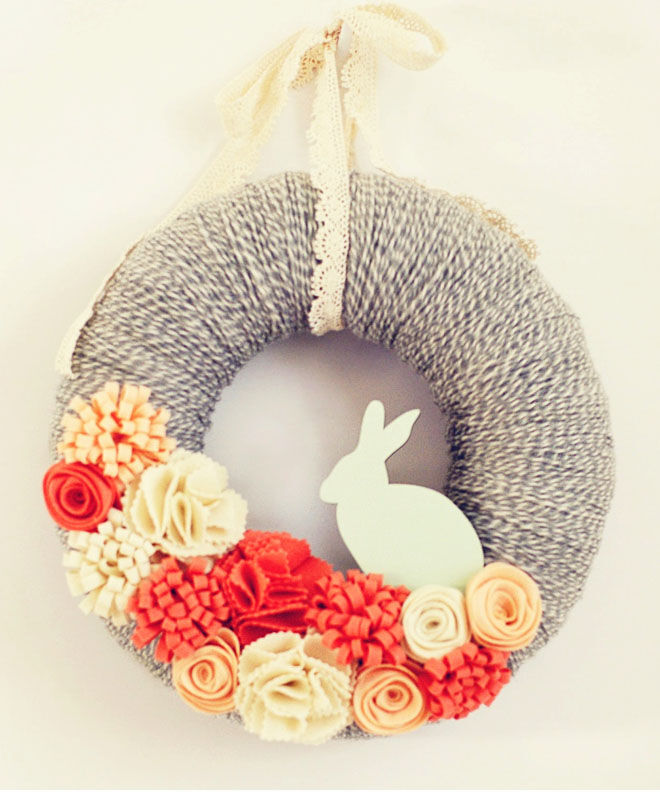 Some patience and a couple of balls of wool will get this Easter wreath off to a good start. (via Very Truly Me)
Fluffy bunny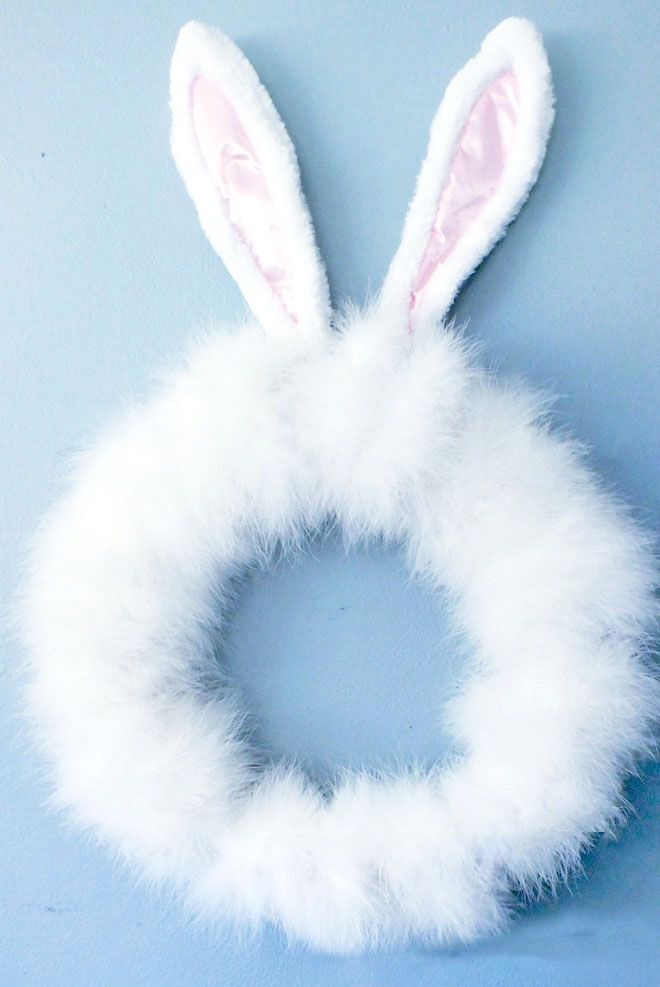 So simple, and perfect to give the kids a giggle. (via Two Sisters)
Crafty bird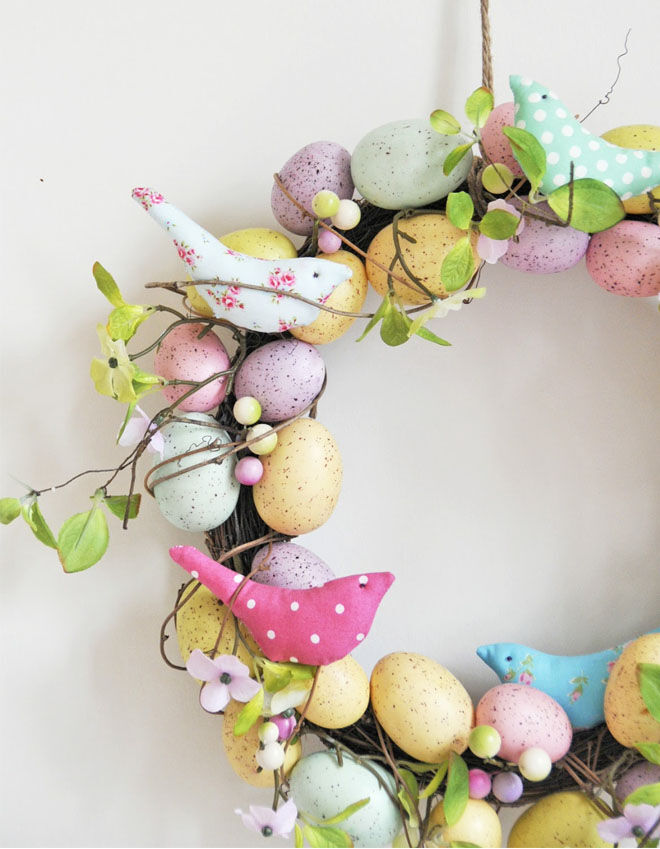 If you're handy with a needle and thread these adorable little birds make a perfect addition to a twig and egg wreath. (via Helen Philipps)
Flower power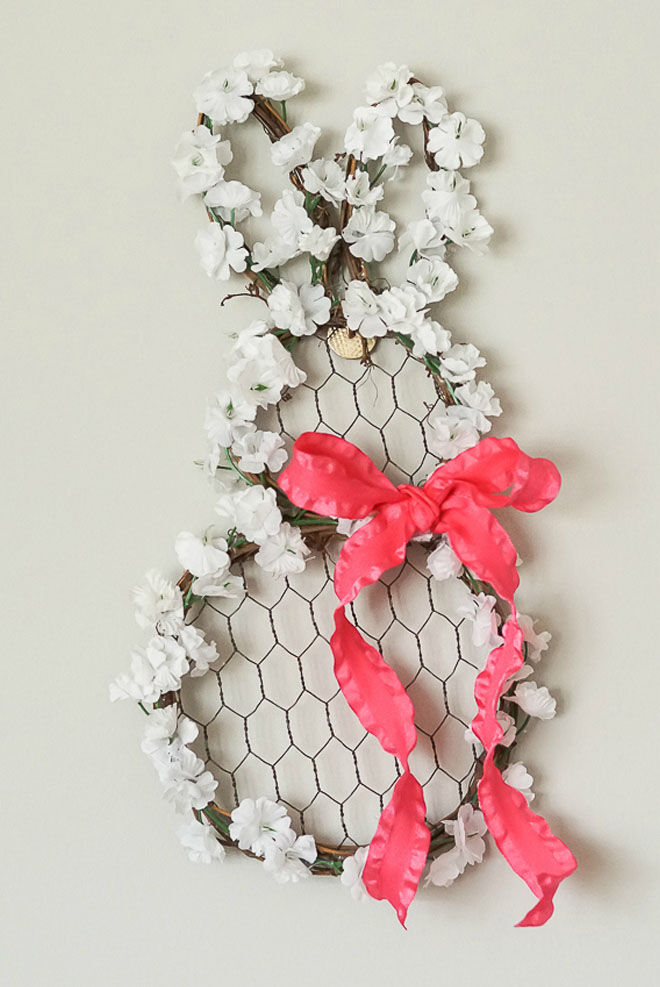 Break free from the usual single circle and make a bunny wreath with chicken wire and faux flowers. (via Live Craft Love)
Paper and ribbons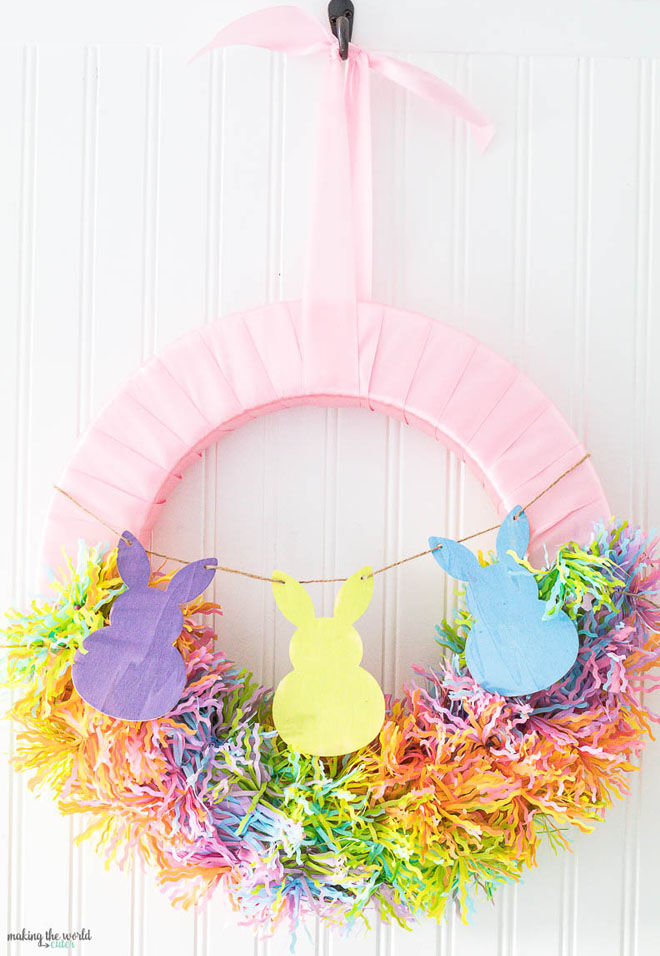 A whole lot of cha-cha brings this rainbow wreath to life. (via Making The World Cuter)
Paper eggs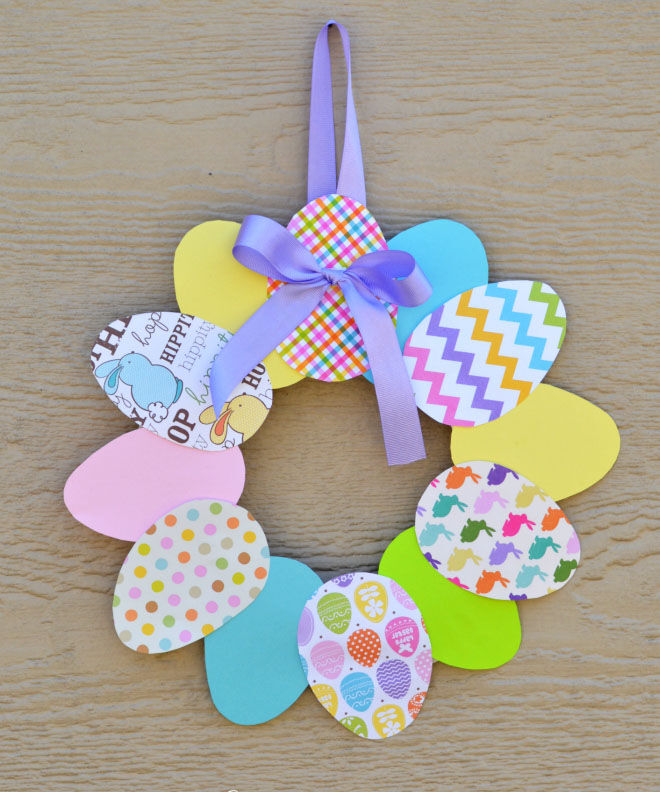 An easy idea for the kids to create, source some bright Easter paper and you're well on your way. (via The Resourceful Mama)
Hello chickadee!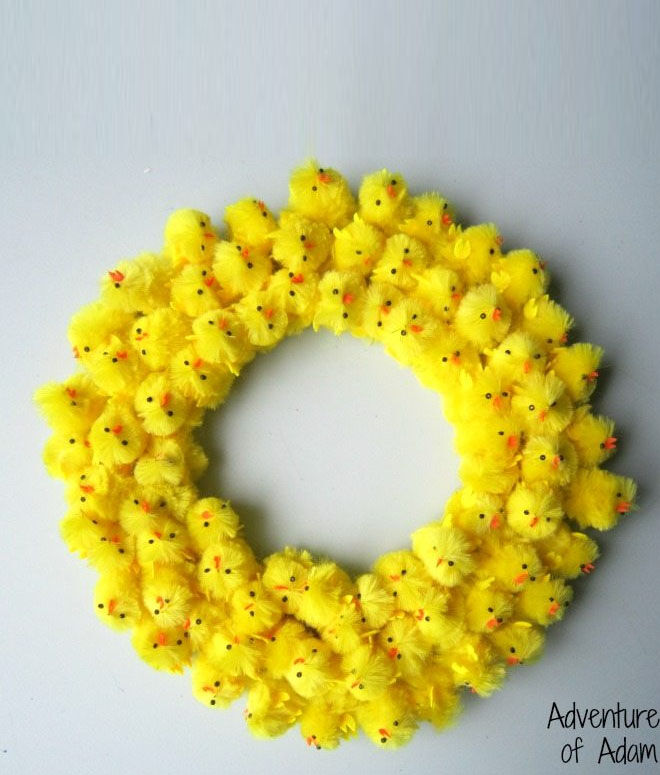 How cute are these chicks?! So easy yet so impressive. (via Adventures and Play)
Speckled eggs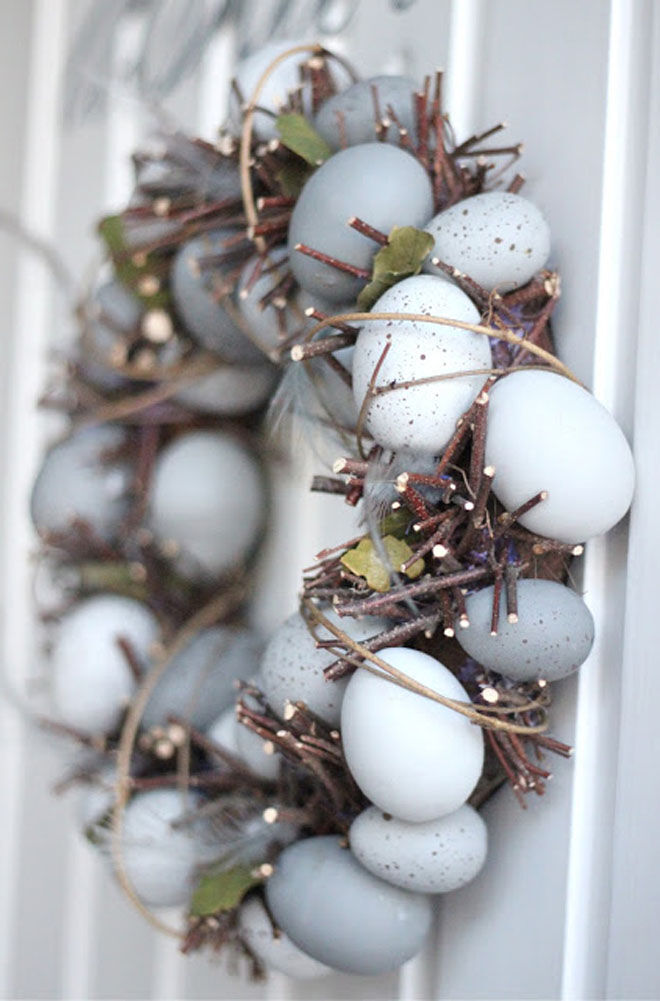 Inspired by nature and new life, decorate the eggs to suit the entrance to your own home – this Scandi version is perfect for modern decor. (via Sa Vitt Jag Vet)
Pretty paper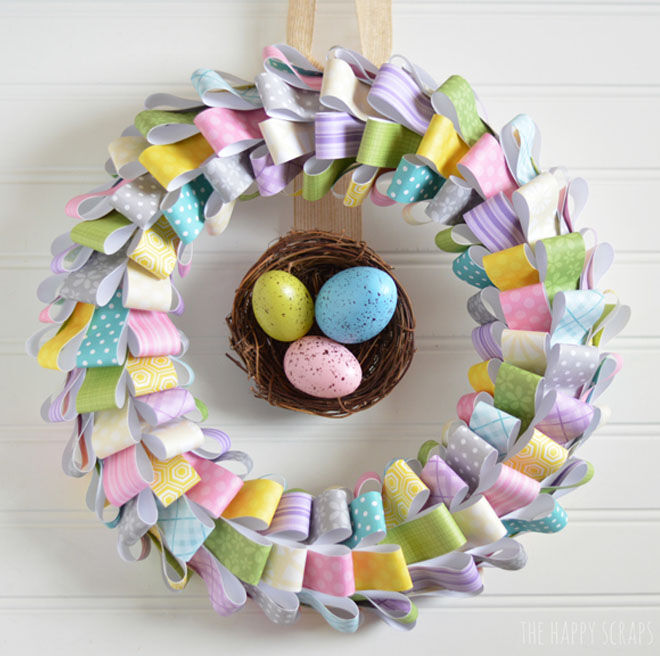 Loops of paper and a teeny basket of eggs create a bright and playful Easter entrance. (via The Happy Scraps)
Twine and pom poms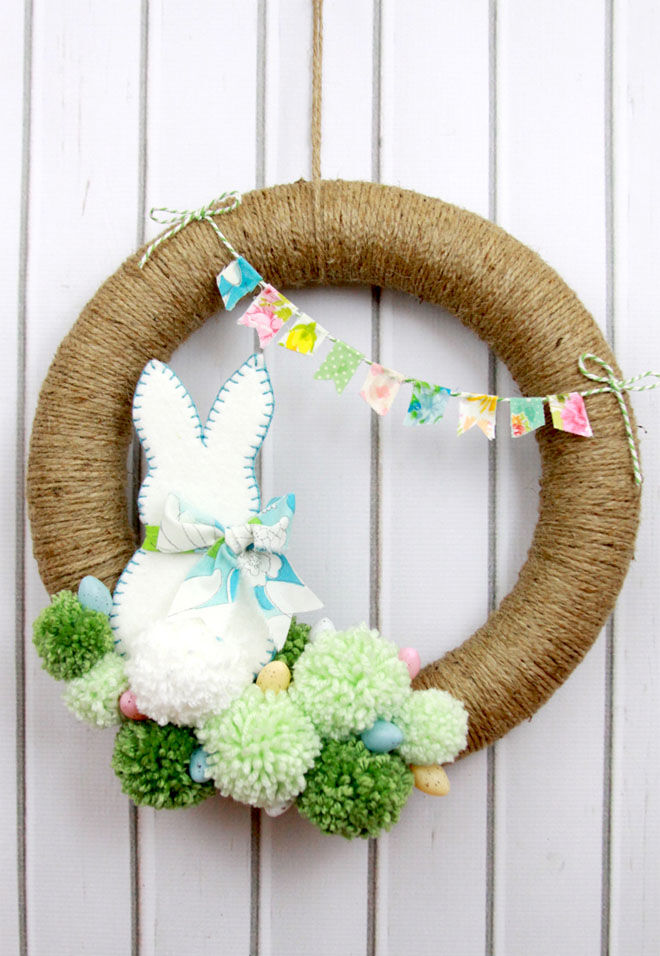 Teach the kids to make pom poms and most of the hard work is done! (via Lil' Luna)
Cute as a carrot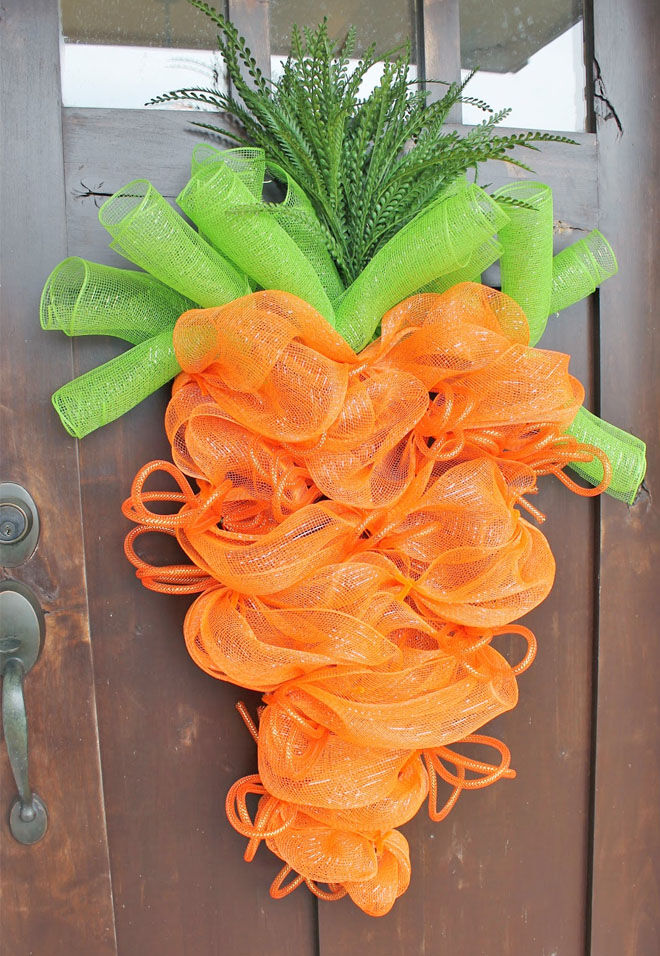 Ok, it's not technically a wreath, but this burlap carrot is just too brilliant to leave out.  (via Miss Kopy Kat)
Rainbow crepe paper egg wreath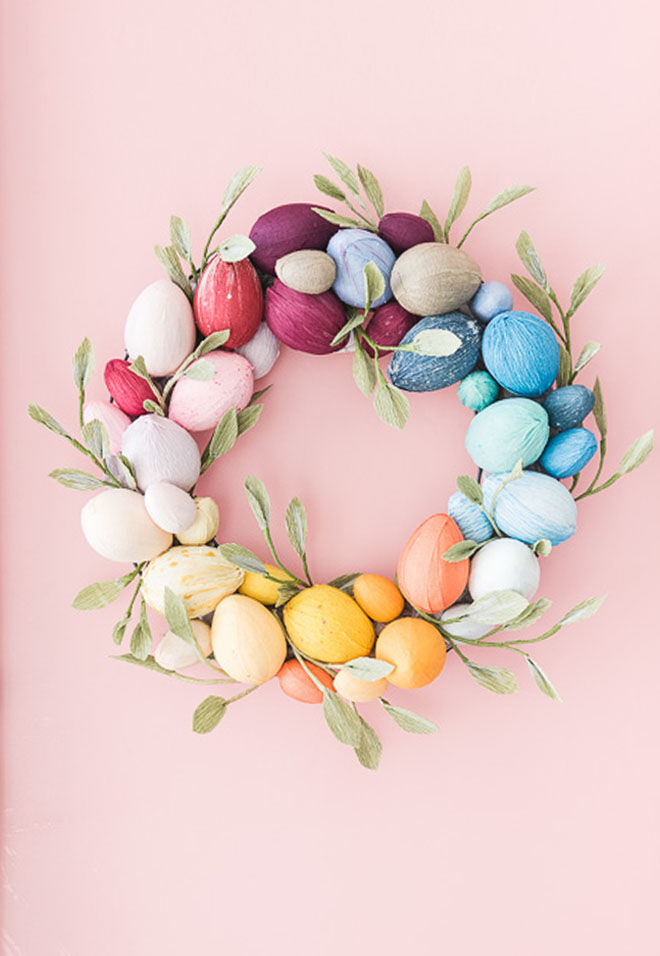 For this Easter wreath cover plastic eggs with strips of crepe paper for a textural delight. (via The House That Lars Built)
Now that you're in the decorating mood, here are 16 impressive ways to wow with Easter eggs.