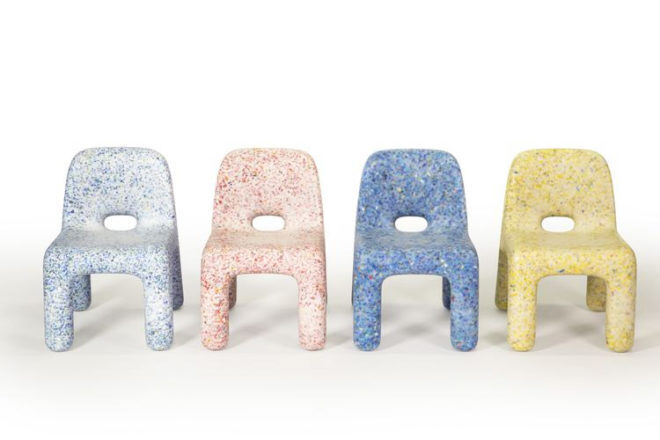 Meet the designers giving junk toys a new lease of life with a couple of welcome consequences – helping clear the clutter from playrooms without adding to the excessive amount of plastic ending up in landfill.
European company ecoBirdy is upcycling broken or discarded plastic toys by turning them into kids furniture and encouraging children to contribute to a more environmentally-friendly future.
The eco-friendly way
[youtube https://www.youtube.com/watch?v=xdXdZ70iju8?rel=0]
While parents are making more sustainable choices for their children, it's not easy being green. ecoBirdy found that toys are the most intensive users of plastic, with 90% of plastic having an average lifetime of only six months.
Gathered from collection points at schools, unwanted toys are presorted to remove batteries, then crushed, ground, washed, grouped by material and colour and poured into a secret mix to hold it all together.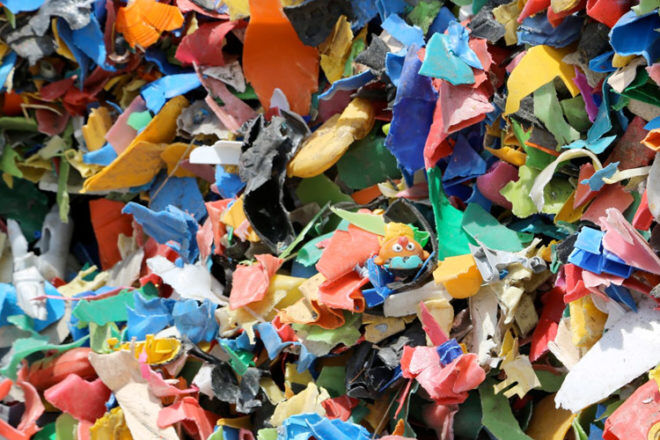 Moulded and cooled, the finished product is chic and a far cry from the junk it was made from.
The speckled finish – due to the millions of tiny pieces of discarded plastic it contains – is an ode to the furniture's history.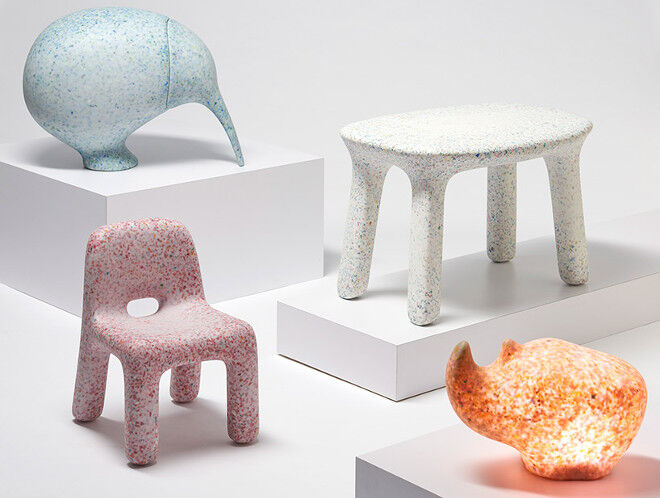 Mini chairs, tables, lamps and shaped storage containers are available from ecoBirdy with prices from EUR 120 ($190).