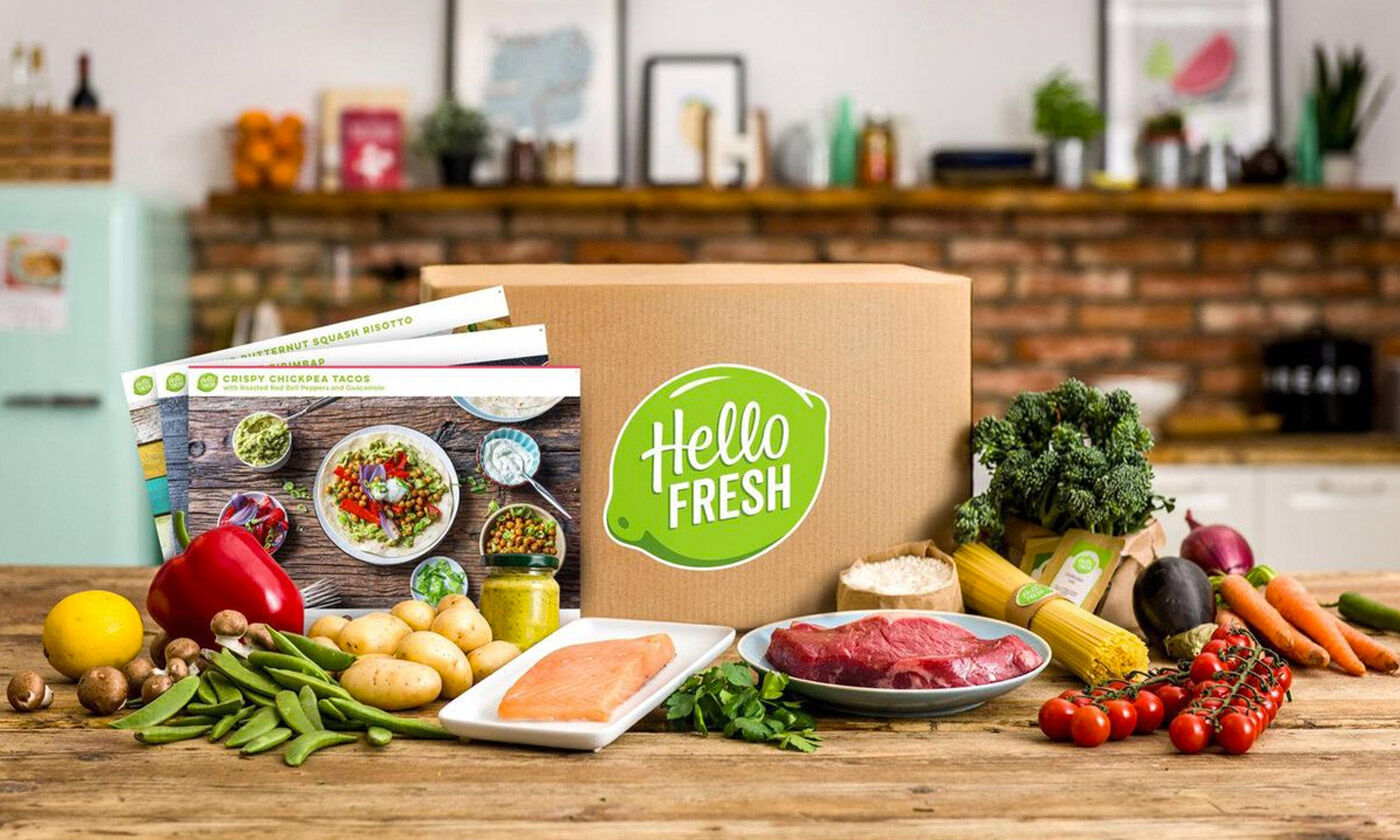 Having a delish meal on the table at the end of the day is one of life's joys – but for a busy mum, deciding what to cook, not so much.
Here's a way to whip up healthy, mouthwatering meals without leaving the house (perfect if you've just had a bub or have shopping-shy toddlers).
HelloFresh delivers a box of fresh produce and ingredients to your home, and all you have to do is follow the recipe cards included. No need to think about what's for dinner, or make a shopping list.
This is one time-saving service we just had to try.
How does HelloFresh work?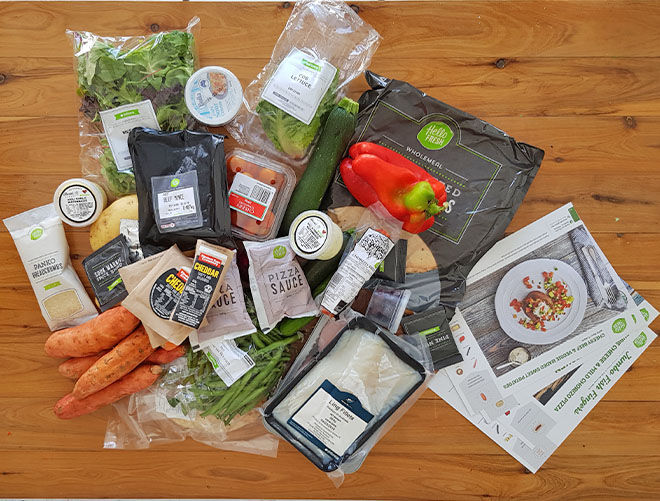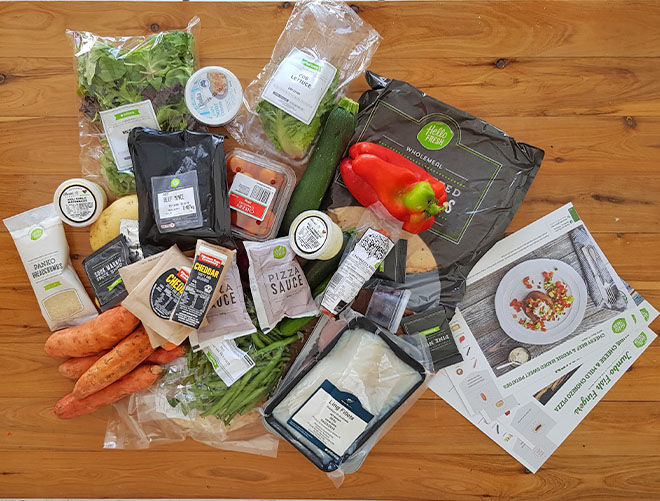 STEP ONE: First up, choose the box that works for your family from their three plans:
• Veggie: Designed for vegetarians.
• Classic: This has a good mix of meals with meat and fish.
• Family: Meals with families in mind – even the fussiest of toddlers won't be able to resist.



STEP TWO: Select how many people it needs to feed, and how often. Boxes can feed two to four people or families of four to five and come with either three, four or five nights worth of meals.
STEP THREE: Nominate when you'd like the box delivered. You can choose a day from Sunday to Tuesday and a time that suits (dependant on location).
What do you get?
Box delivery day is a little bit like Christmas for mums. It means the fridge and pantry are about to be stocked with fresh, flavour-packed ingredients and all you need to decide is which meal you're cooking on what day. Heaven to our ears.
The box has recipe cards, pre-portioned ingredients in individual brown bags and things that need to go in the fridge are in specially-designed cool packs. Just pop everything away, and have a cuppa – dinner's all sorted for the next few days.
Who is it for?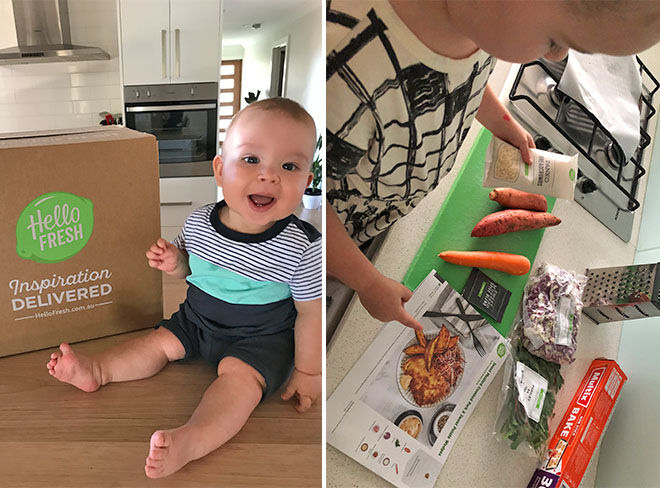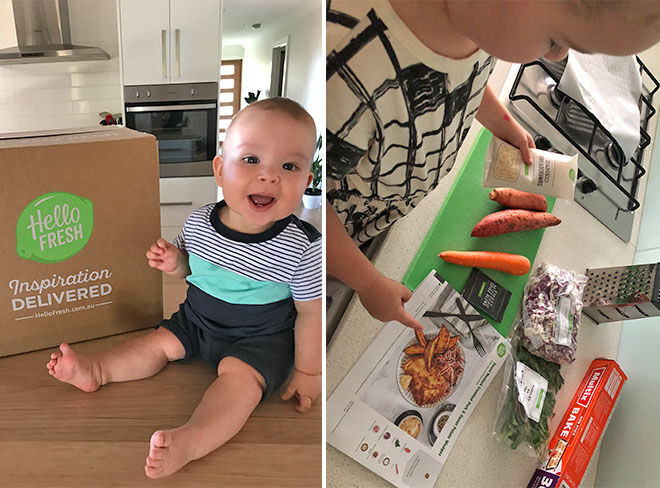 It's like HelloFresh was actually made for mums. If there's one time when we need to be organised, it's dinner time. It usually coincides with the witching hour, so trying to organise dinner while tending to an unsettled bub or 'starving' toddler is maddening. Having the ingredients ready to go means no last-minute rushing to the shops.
It's also the perfect go-to just after having a baby. Your partner (or anyone who happens to be visiting at dinner time) can get a tasty dinner on the table in no time. The recipes are super easy to follow, with photo instructions.
Why we love HelloFresh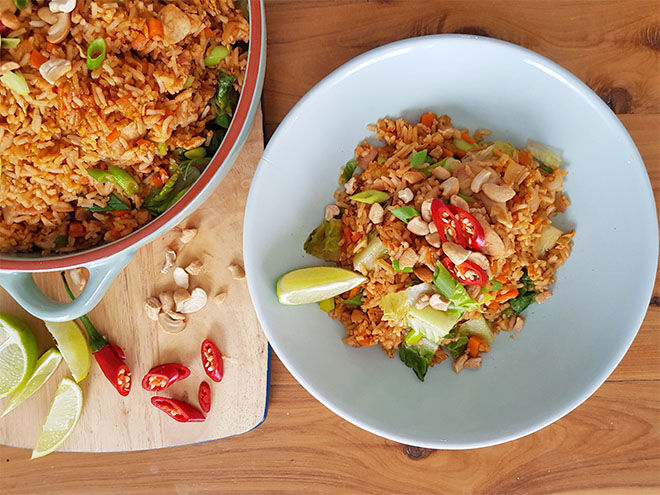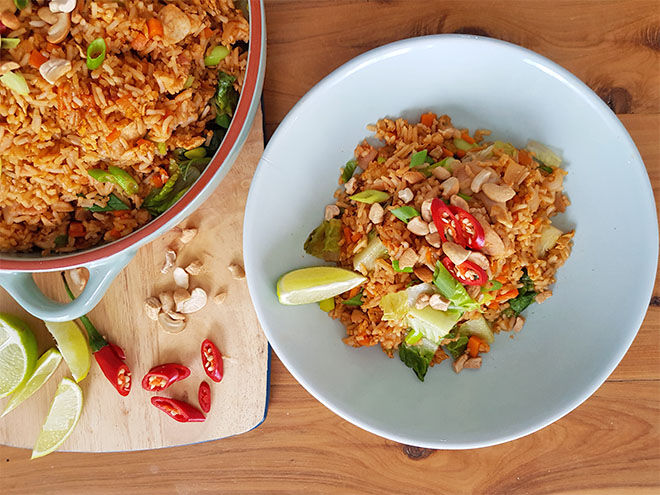 The Mum's Grapevine team has been trialling HelloFresh for the past month, and it's pretty much all we've been talking about each morning. Here are our big loves when it comes to HelloFresh:
Convenient: Outsourcing dinner shopping is genius.
Trying something new: Bringing new meals to the dinner table makes for more adventurous eating and new flavours for little ones.
Healthy: We all want balanced meals, so knowing these are already tested takes out the guesswork.
Hands-on: We still love to cook for our families – and there's plenty of ways the kids can help too.
No wastage: Everything gets used. No excess to turf at the end of the week, which means more money in your pocket.
Generous meals: The plans make large-sized meals. Many of us were able to have leftovers for lunch the next day – bonus!
Delicious: Every meal we tested tasted superb and was easy to make look appetising on a plate.
What are the meals like?
Here's a taster of some of the HelloFresh meals the MGV team have made this week.
Chicken Enchiladas
Thai Red Curry Noodle Bowl
North African Chilli
Dukkah Crusted Beef
Greek Style Chicken
Indonesian Fried Rice
Jamaican Chicken
Jumbo Fish Fingers
Seared Steak Ciabatta
Five Spice Caramel Pork
Crispy Mexican Tacos
Homemade Beef Burgers
The great thing is you can tweak the meals a little for the kids if you need, and some of the recipes have suggestions on what can be left out for little ones. Most of the meals have a side salad included, which means a great balance and plenty of freshness.
Try for yourself with our exclusive Hello Fresh discount code
If you're keen to give it a try, take advantage of our exclusive Hello Fresh discount code and order your box today. With 40% off your first box, the Hello Fresh discount code gives you and your family a chance to try the delicious meal plans at almost half the cost. Winner winner chicken dinner!
Head to HelloFresh to see what recipes are coming up.
This post is sponsored.