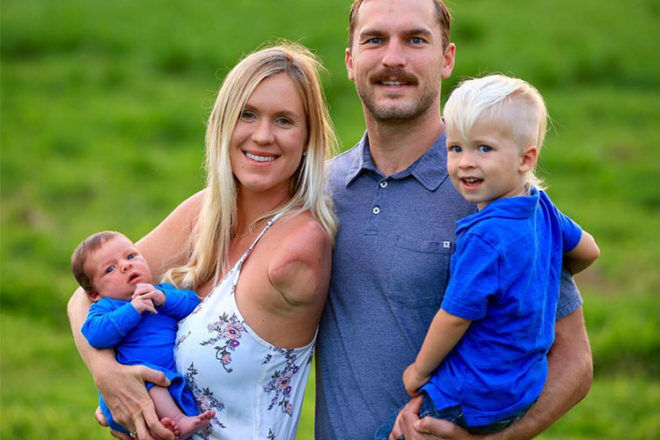 Pro-surfer and shark attack survivor Bethany Hamilton has introduced her second little boy to the world.
Bethany, 28 and husband Adam Dirks, who kept the sex of their baby a surprise, revealed their adorable new son on Instagram with a gorgeous family snap. Wesley Phillip Dirks is a little brother to two-year-old Tobias.
Just like her previous pregnancy, Bethany stayed super active over the past few months, surfing and even skateboarding her way throughout.
She's also been busy working on another baby – her new documentary Unstoppable, which is out later this year.
She's also releasing two books – one packed with stories and photos from the journey as she filmed Unstoppable. The other is a children's picture book. And it's not the mum-of-two's first foray into penning books, she's previously authored her autobiography, which later inspired the film Soul Surfer.
Congratulations to the happy new family of four. If you love a good dose of celebrity baby news, make sure you subscribe to our newsletter.