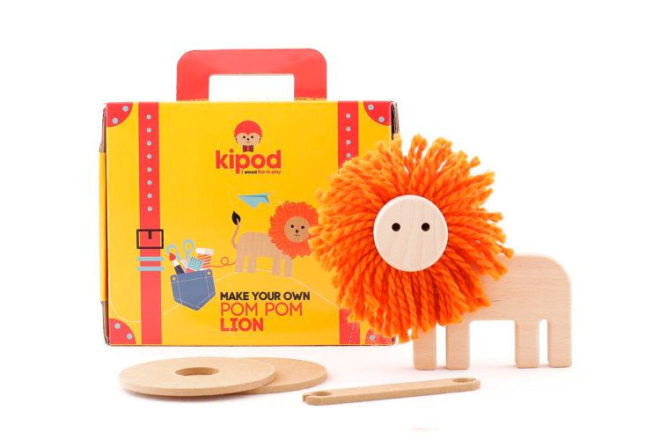 Wild and woolly, this king of the jungle is ready to pounce … into playtime. The handsome Kipod Pom Pom Lion needs a little helping hand to get his act together – and that's where your tot comes in.
Pom Pom is a wooden wonder just waiting for a lion tamer to pop his pieces together, and give him a woolly mane. Little ones from four-years-old help put him together, then wind the wool around the wooden wheel to magically make his pom pom mane.

Patience and fine motor skills are put to the test, before a lion's pride is reinstated.
Kipod Pom Pom Lion kits are available from Danish by Design ($26.95)