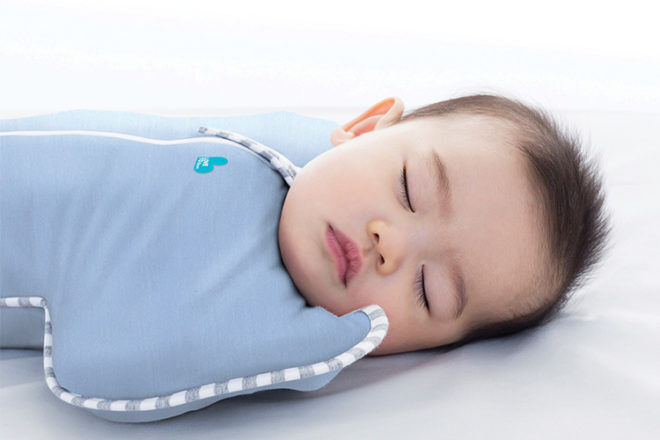 Swaddles have always been mum's little nighttime helper. After nine months of cosiness in mum's tum, being wrapped up can help your sweetpea feel safe and sound so they can settle into sleep.
But the art of swaddling can be a tricky skill to master, especially if your tot is a little wrigglepot. Luckily for us, swaddles have come a long way since the bunny rugs our mum's used to use.
The award-winning Love to Dream SWADDLE UP™ has helped thousands of babies worldwide sleep soundly, with a unique swaddle design that both parents and babies love.
A better more natural sleep position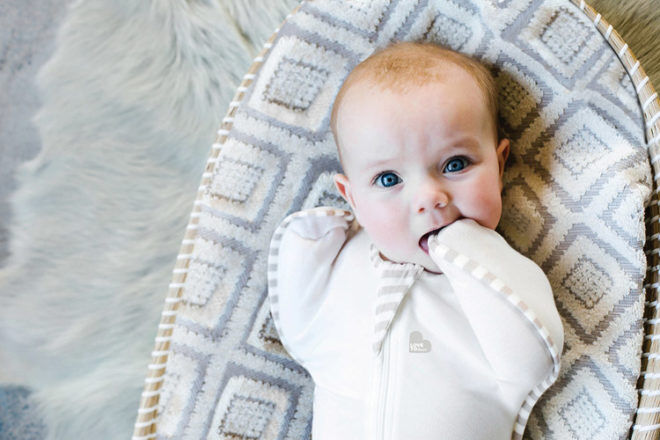 Rather than pin your little angel's arms down, the Love to Dream SWADDLE UP™ lets your baby sleep in the more natural 'arms up' position, giving them access to their hands, so they can self-soothe.
The snug fit also makes your baby feel secure and helps calm their natural startle reflex – no more shocking themselves awake as they throw their little arms up. And the 360 degrees stretch allows a good range of motion, letting your little one move their arms where they like and not get frustrated by being strapped down too tight.
Safer sleeping for bub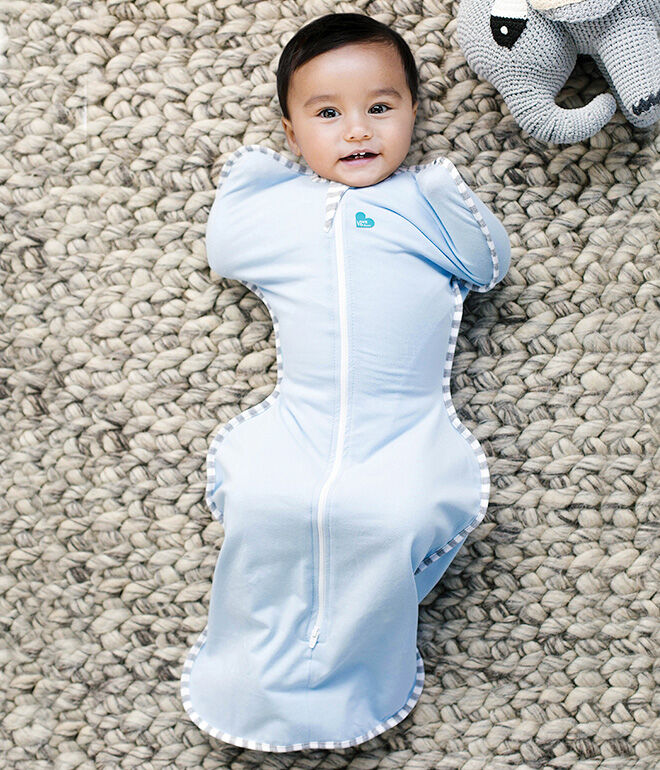 While we all want our little dreamers to sleep as much as possible, with the SWADDLE UP™ you can be confident you haven't compromised on safety.
Certified 'Hip Healthy' by the International Hip Displaysia Institute, the unique design allows bub's hips and legs to flex naturally.
The patented wings prevent face-scratching and may reduce the risk of baby accidentally rolling onto their tummy.
The breathable, cotton-rich fabric may help reduce the risk of overheating.
No internal seams mean it's gentler on bub's delicate skin.
Easy-to-use design
The SWADDLE UP™ is a dream for parents to use. As the only zip-up swaddle available that allows your baby to sleep in the arms up position, it requires no tricky wrapping techniques, so anyone can swaddle right, every time. When it's time for a nappy change, the clever extra-long two-way zipper makes it easy to access your bub's bottom half without unwrapping them – perfect for the wee hours.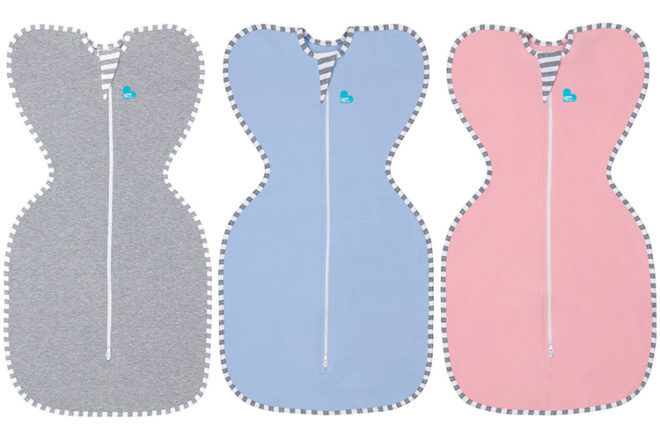 When you're all done, the SWADDLE UP™ is machine washable & tumble dryer friendly – just what every new mum needs.
Part of the Love to Dream 3 stage sleep system, The SWADDLE UP™ is available in a variety of colours as well as different fabric weights to suit all seasons:
Original – 1.0 TOG for days and night use
Lite – 0.2 TOG for warmer day and nights
Warm – 2.5 TOG for cooler day and nights.
Check the Love to Dream website for a stockist near you ($39.95).