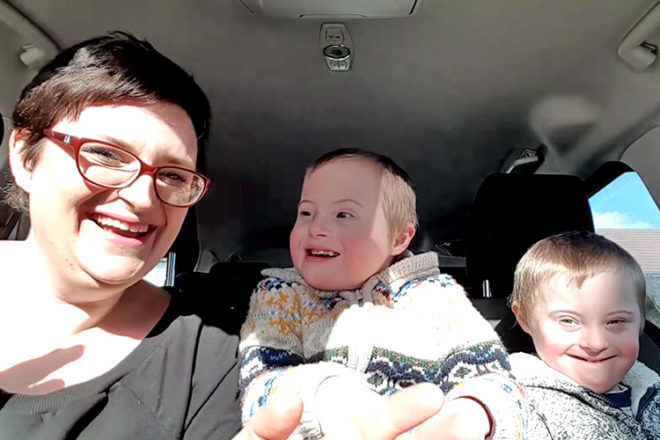 It's the moving video that reduced the Carpool Karaoke king himself, James Corden, to tears.
In honour of World Down Syndrome Day, 50 mums and their kids lip sync and sign to the touching tune A Thousand Years. And it's impossible not to feel your heart burst.
The mums are part of a Facebook group called Designer Genes, which is for parents who have a child with Down Syndrome born in either 2013 or 2014. The aim of their video is to let the world know that they wouldn't change a thing about their lives. James Corden revealing on Twitter he was moved to tears by the video.
This is the most beautiful Carpool Karaoke. It made me cry. #wouldntchangeathing x https://t.co/56CwvSXY87

— James Corden (@JKCorden) March 16, 2018
If you watch nothing else today, make sure you watch this video. It will transform your mood, and show you just how extraordinary and ordinary life can be.
We couldn't adore this more. And if you're loving the adorable twins featured in the video, Ollie and Cameron, here's their story which we shared last year.
For more content that will put a smile on your face, check out our Viral Video section which has all of our favourite videos we've collected over the past 10 years.