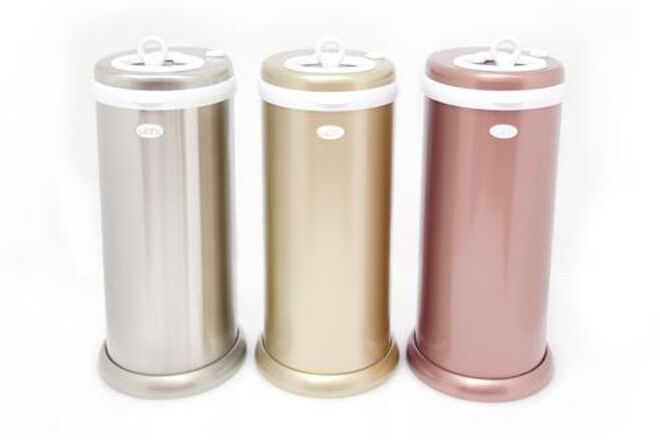 Changing nappies is a stinky job, but someone has to do it, so make it easy with an award-winning designed Ubbi Nappy Bin. Easy on the eye – and nose –  the latest bins come in three metallic colours; shimmery gold, rose gold or chrome and rubber seals lock in the smell and little fingers out. The sliding lid minimises air disruption, keeping the odour inside the pail and the nursery smelling as fresh as it looks.
The Ubbi nappy pail holds 58 newborn nappies and tall kitchen bags can be used as the bin liner.
Available online at The Stork Nest ($149.95).
This post is sponsored.