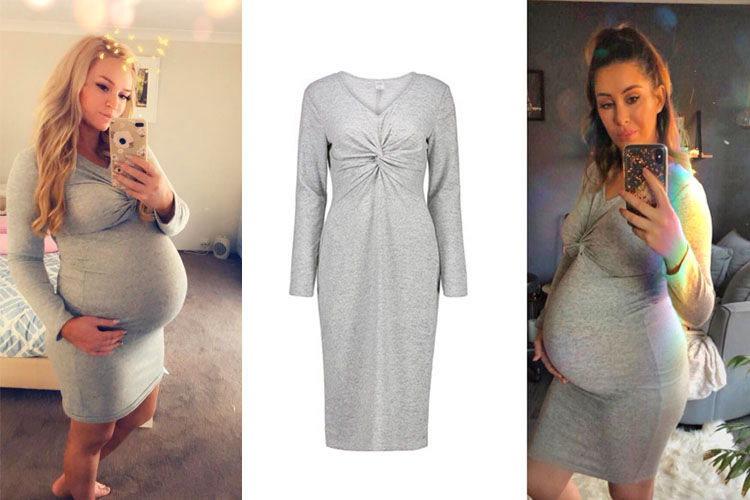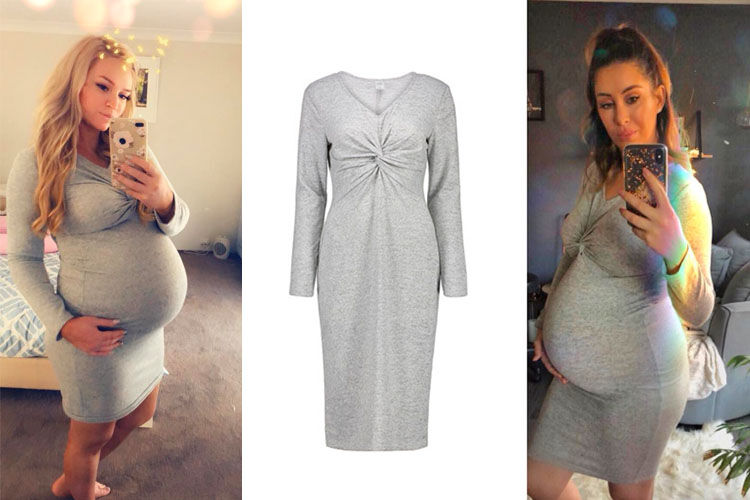 It's the $15 Kmart dress that pregnant women all over Australia are going crazy for – and it's not even in the maternity section. The Kmart Long Sleeve Knot Dress has ladies expecting babies in a tizz – it's become the must-have for cold weather bump dressing.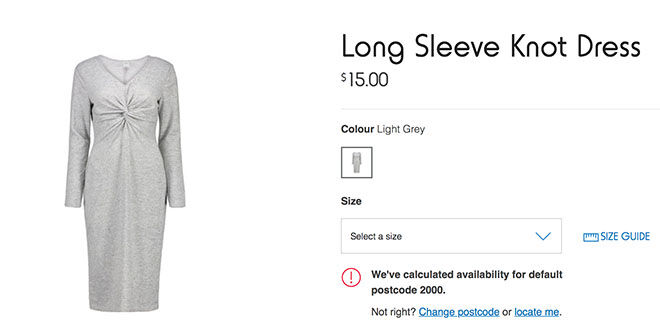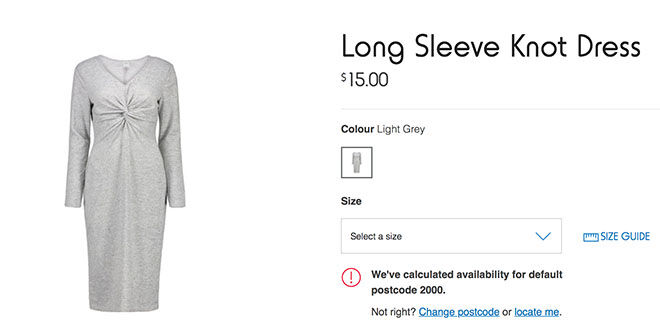 The Mum's Grapevine Due Date Groups are abuzz with mums-to-be posting pics of the super comfy and warm dress, that costs a mere $15.
The style and cut are getting rave reviews, with group members vowing the dress is flattering for every shape of expecting mum.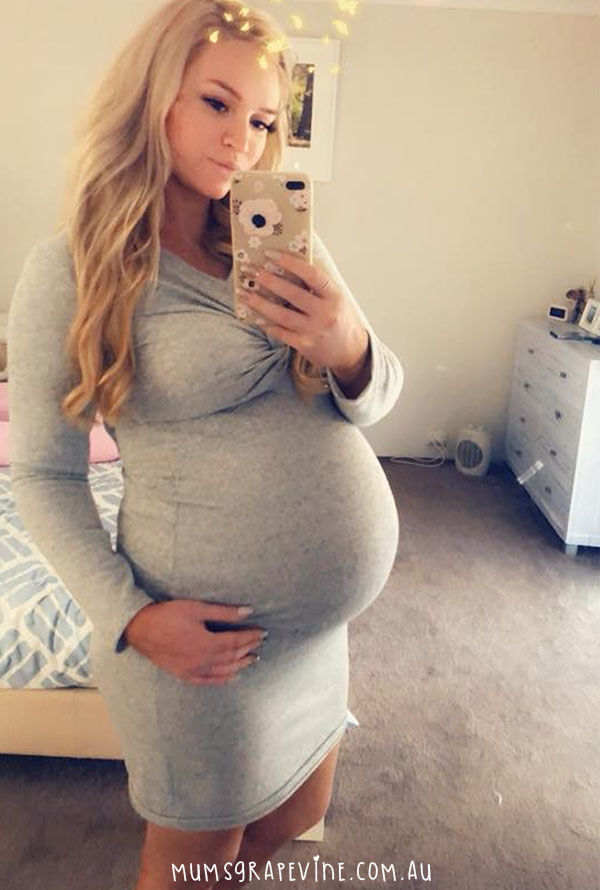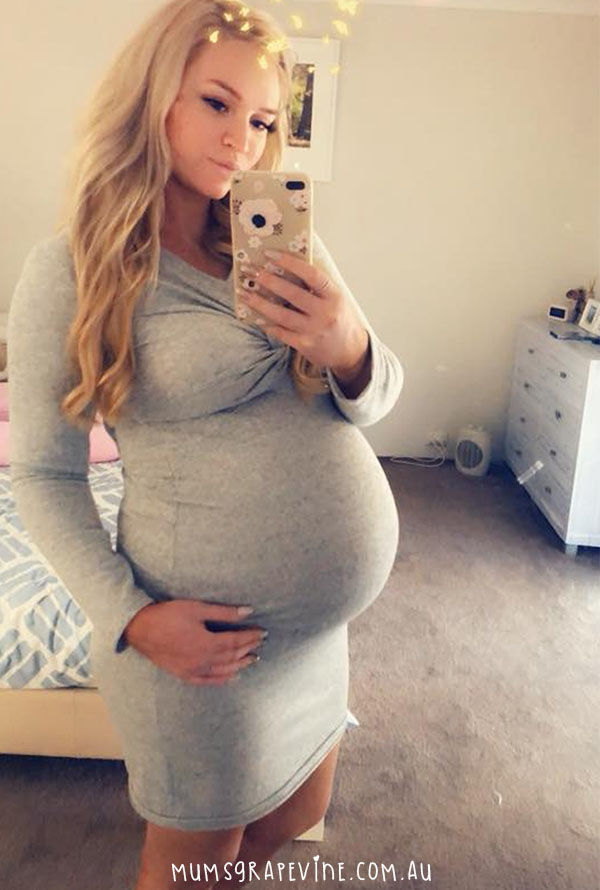 Kristie Mame Hoffmann from the Autumn Due Group (2018) showed off her gorgeous 37-week bump in the dress, saying, "Mummas if you're after a nice 'maternity dress' that isn't really a maternity dress this is from Kmart and is sooo comfy, will be great for winter with some tights or something under!"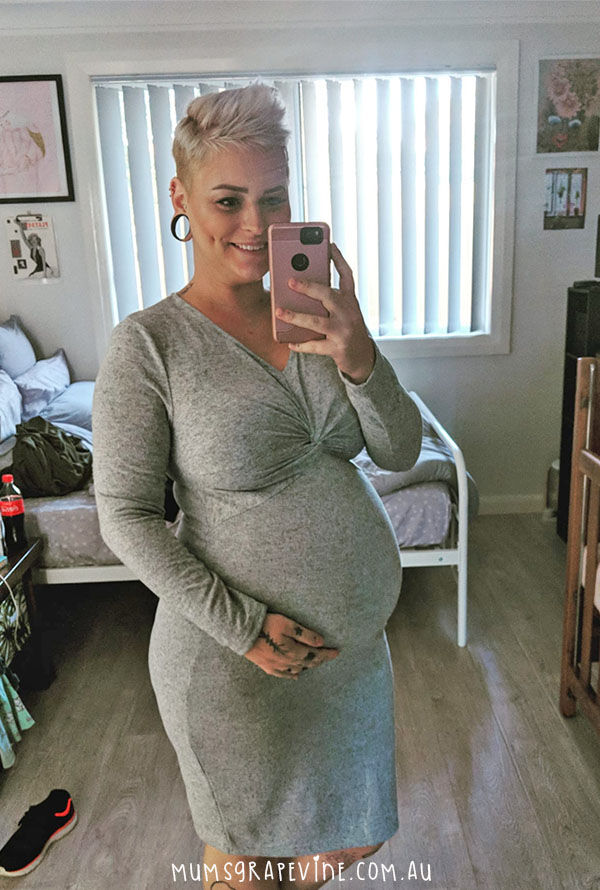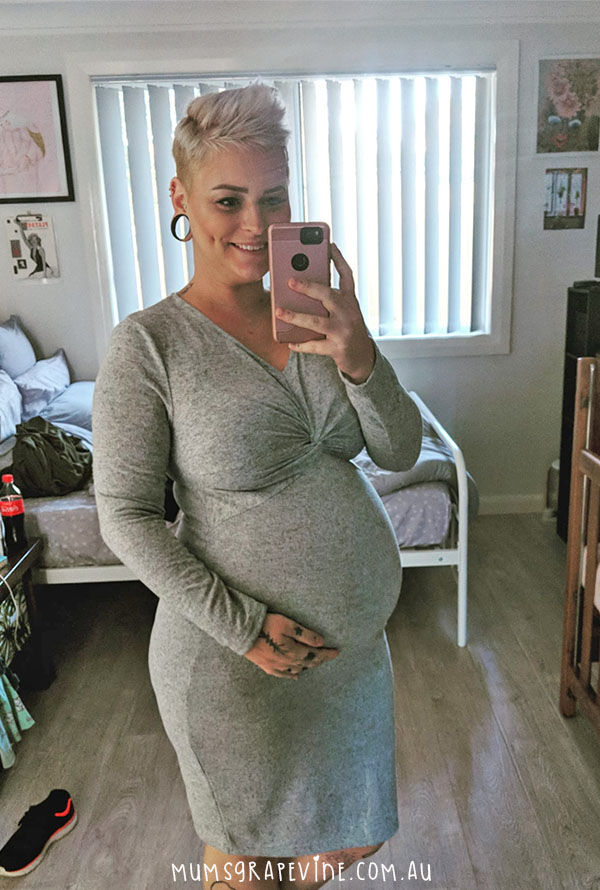 Gorgeous mum-to-be Melissa Scott from the Winter Due Group (2018) was also lucky enough to get her hands on one of the sought-after dresses. Many of the 3000+ strong group are desperately searching for the dress, which is being snapped up across Australia.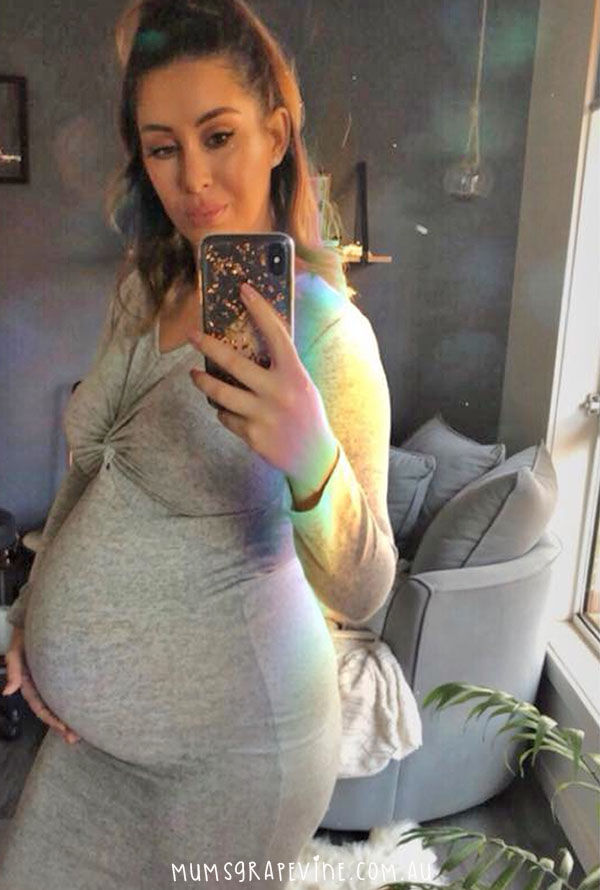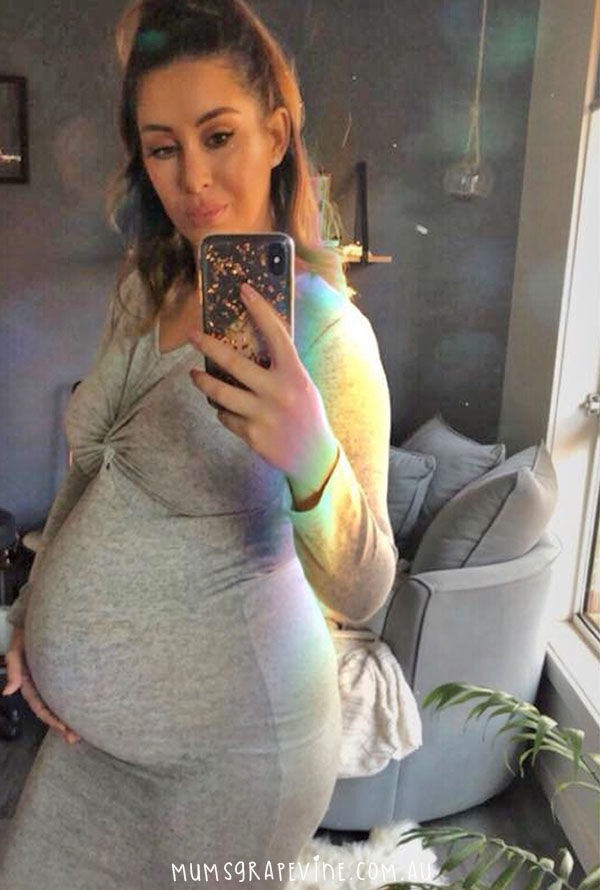 Stacey Lea from NSW applauded the fit of the bargain dress. "Ladies if you haven't yet, do yourself a favour and get one of these dresses from Kmart. 31 weeks and it's one of the only things I'm managing to fit in."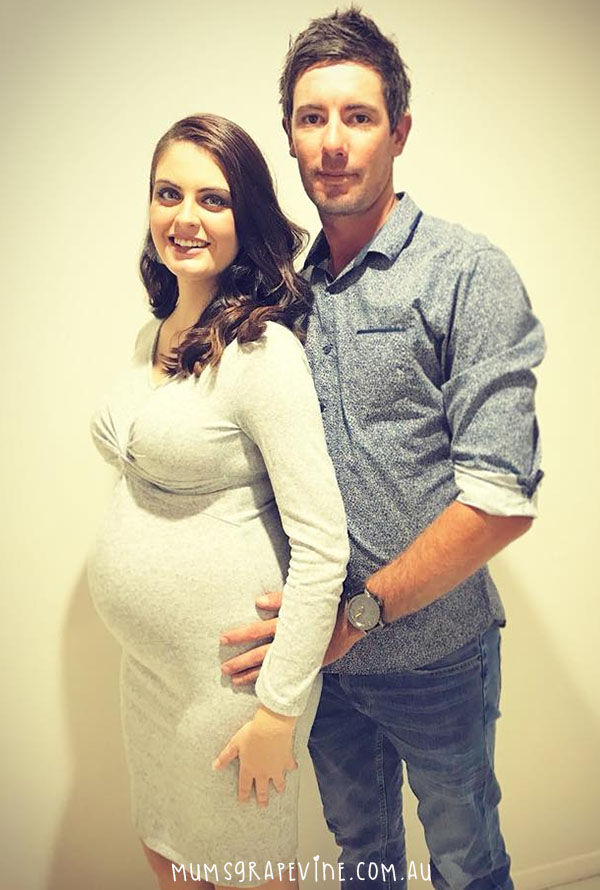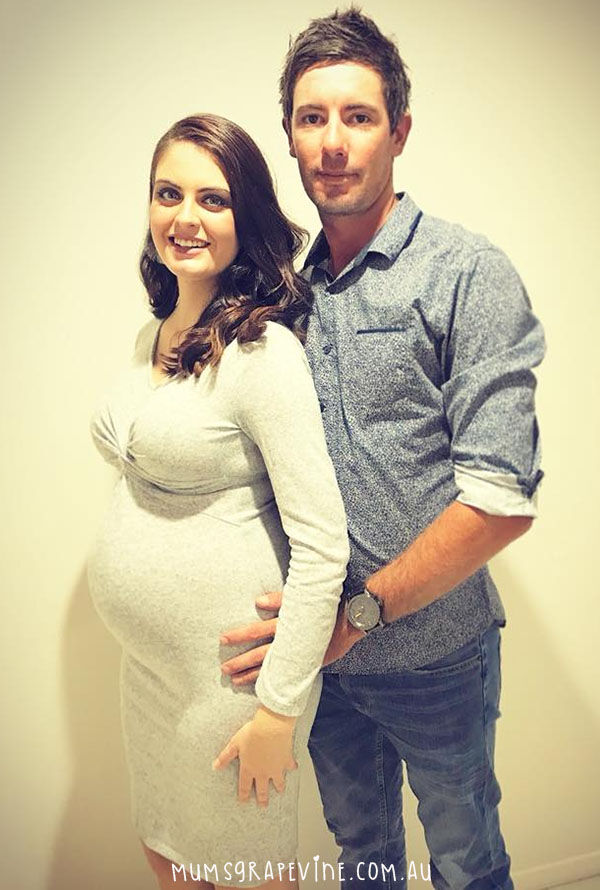 At 25 weeks pregnant, Lucia Smith was surprised at the perfect fit of the knot dress. "If you're looking for a comfy, cheap dress – this is a $15 Kmart number that is surprisingly stretchy and has a decent amount of room in the bust.  This is a size 10 which is snug but I also bought a 16 for a bit further down the track."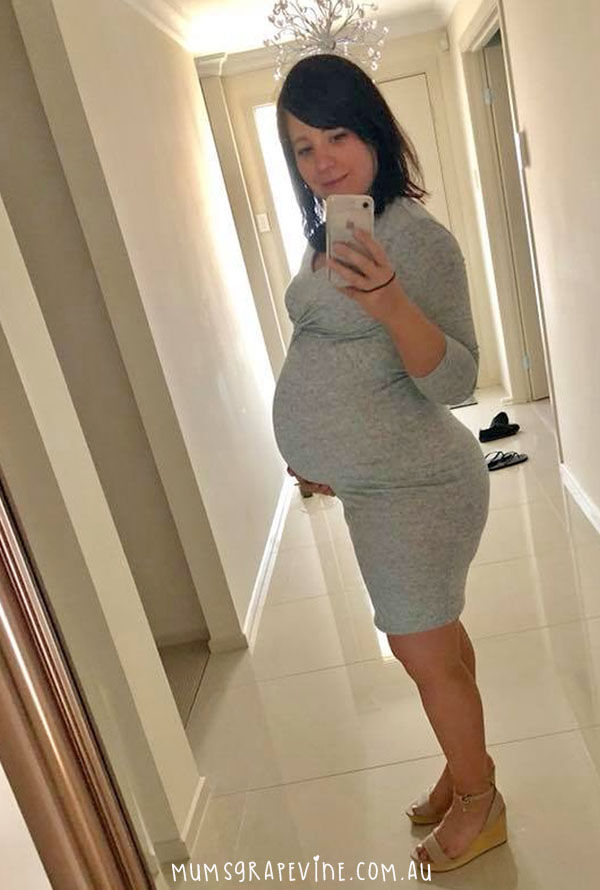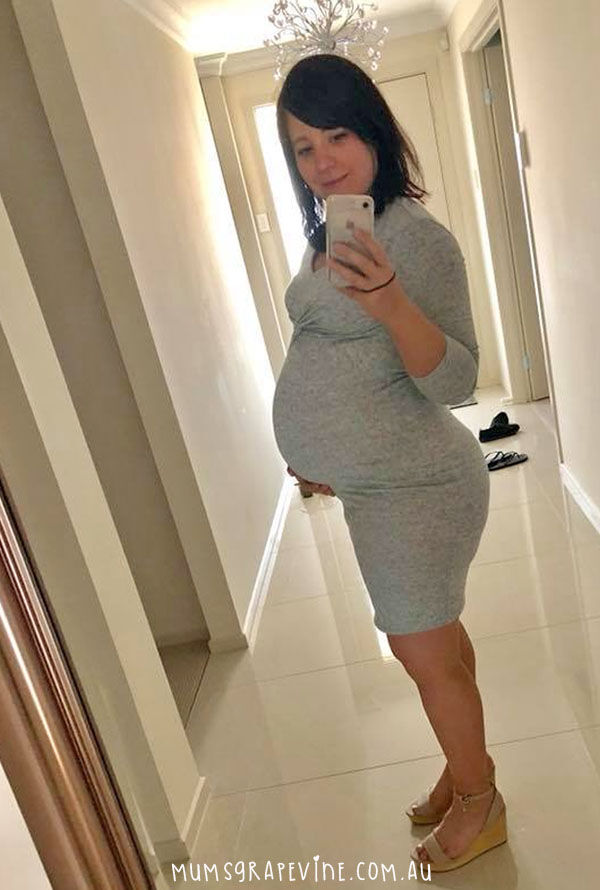 Tahlia Sobko made sure she rushed out and snapped up the dress as well. "Thank you mamas who posted the $15 Kmart dress, so flattering on everyone!"
If you're expecting a little bundle and have been searching for the perfect go-to dress for winter, the masses have spoken. You can see if your local Kmart has any by looking online.
And if you're keen to get in on the action in our Due Date and Baby Groups, come and find your tribe! There's so much happening, loads of support and giveaways.