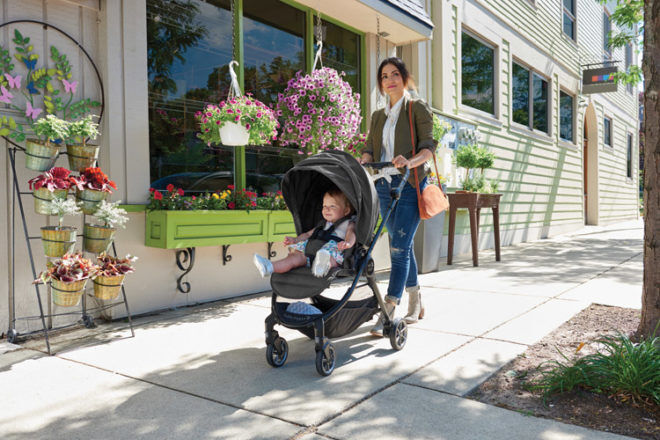 A pram that can 'go the distance', from day one until your wrigglepot just wants to run, is worth its weight in gold. Modular strollers, where a seat can be adjusted into multiple positions to suit a growing child, are a favourite for modern mums.
But this versatility typically comes with a bit of extra bulk and weight. As handy as they are, sometimes they're just a bit too big, especially if you're in and out of the car a lot or like to travel.
Many families opt to get a second, smaller 'travel' pram for convenience. Not anymore! With the new Baby Jogger City Tour LUX, you can truly get the best of both worlds – a fully modular pram that's so compact it can be folded small enough to carry on your back.
Super lightweight but packs a punch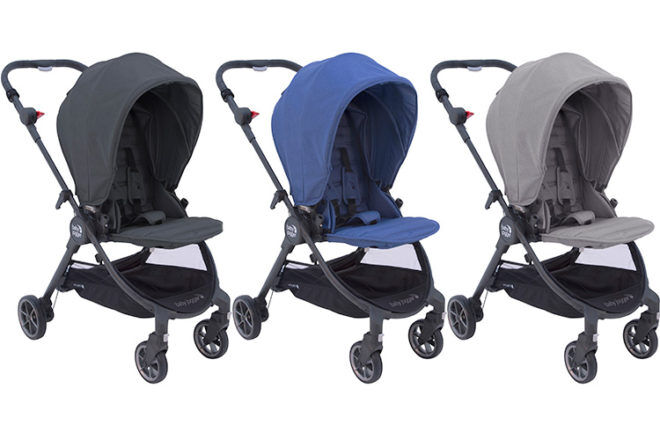 This tour de force is one of the smallest folding, fully featured, from-birth modular strollers around.
At just 8.6kg, it's easy enough to lift one handed and folds down to the size of a large bag. Even though it's compact, it doesn't compromise on versatility, with five different riding options to suit children of all ages and a stack of extras to make every day easy.
Baby-friendly from the start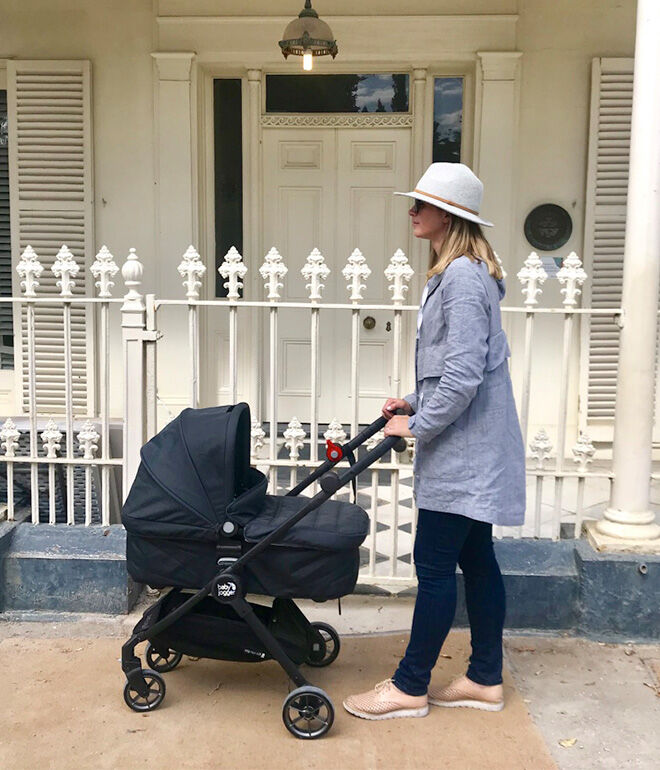 Unlike a lot of lightweight strollers, the City Tour LUX is newborn compatible straight out of the box.
The seat drops down to a flat recline, just the ticket for those early days before your sleepy bear can sit upright. The seat can also attach either way – face your little passenger forward so they can watch the world go by, or towards you so you can watch their every goo and gaa.
If you'd prefer, you can purchase an optional foldable bassinet for your cutie pie's cosy comfort. Or keep on the go and convert it into a travel system – adaptors suitable for popular capsules like the Baby Jogger City GO (sold separately) and Maxi Cosi are available. Getting bub in and out of the car couldn't be easier.
Good as fold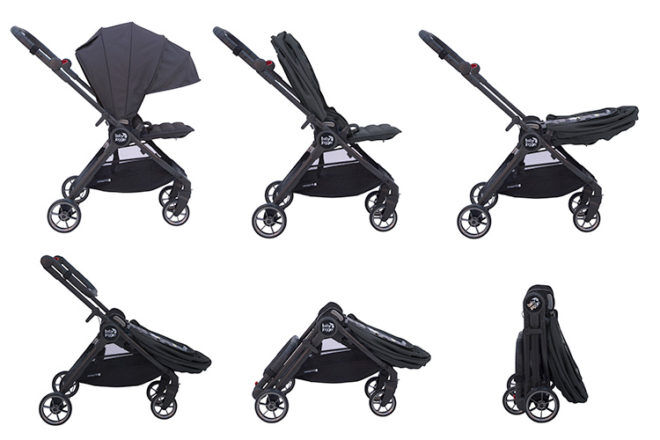 When it's time to head home, the City Tour LUX folds down to half its size with an easy one-hand fold – perfect if you've still got bub on your hip. And the really good news is that if you're using the bassinet, it will fold with your pram – no need to remove it first. Magic.
Keep calm and carry on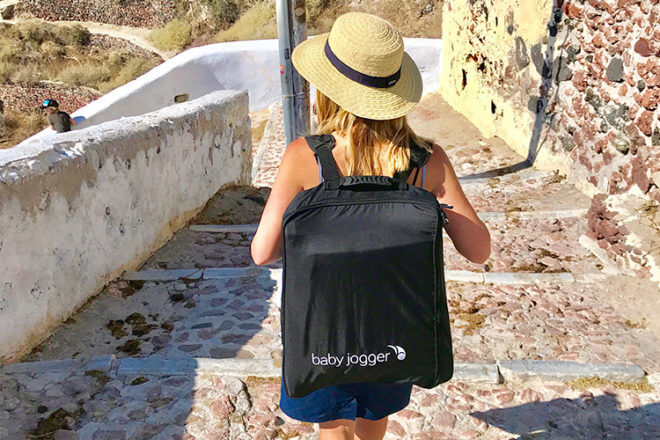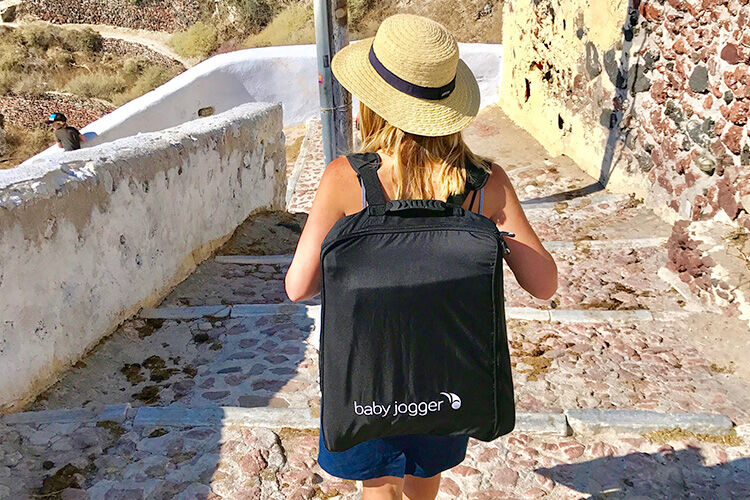 The City Tour LUX can take you where few prams can go – on your back.
Pack it into the included carry bag, sling it over your shoulder and the world is your oyster. Whether you're trekking up a hillside or racing through an airport, if you can get there, the City Tour LUX can come with you.
Total travel companion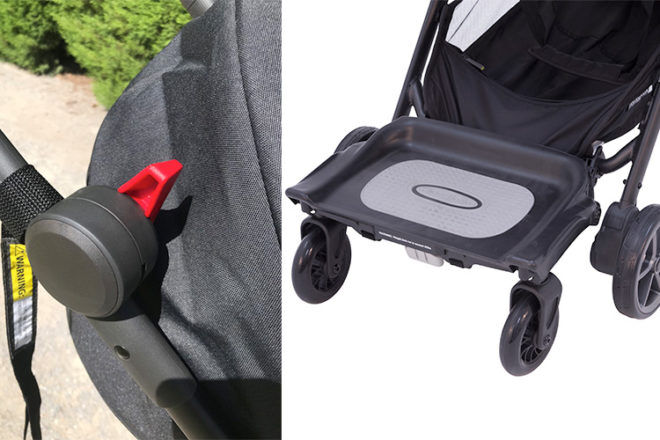 Every last detail of the City Tour LUX has been designed to make your travel experience easier:
a convenient hand brake helps prevent tripping in your flip-flops while braking
the 3-panel canopy with UV 50+ protection is great for days in the sun – a canopy visor gives plenty extra shade while a peek-a-boo window lets you keep a quick eye on bub
all-wheel suspension helps even out the bumps on many terrains
the included carry bag is easily stored in the onboard basket
an optional glider board (sold separately) means your older child can also enjoy the ride.
Technical Specifications
Age Guideline: Birth to approximately 20.5 kg.
Folded Dimensions:  H: 66 x W: 53.5 x L: 26 cm
Weight: 8.6kg
5 riding options: Forward facing, rear facing, car seat, bassinet, glider board
Self Standing: Yes
The Baby Jogger City Tour LUX ($599) and bassinet ($199) is available now from selected baby speciality stores in Slate, Granite or Iris.  Visit Baby Jogger to find your closest stockist.
Available online at Baby Jogger.
This post is sponsored.