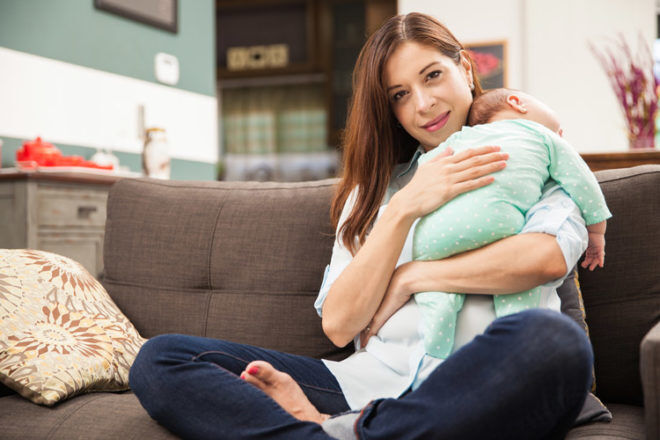 There are many things you know are going to be more difficult with a newborn. Sleep is the obvious one – say goodbye to those lazy Sunday sleep ins. But there are a few more things you may not have thought about which are difficult to do with a newborn.
Here are 7 things you can't do with a newborn in tow.
1. Filling up petrol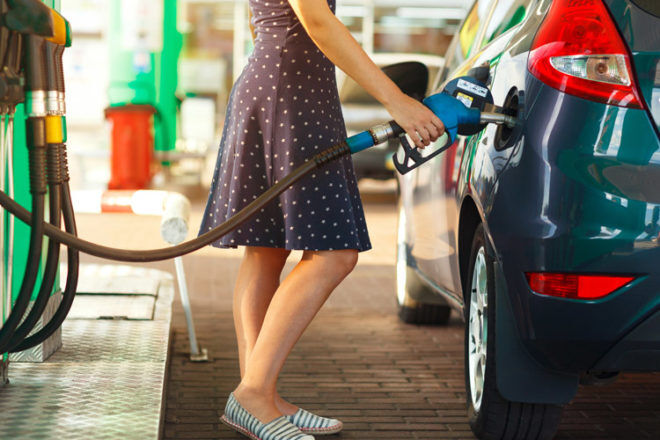 The mundane task you used to do on a weekly basis. But the first time you pull up at the pump with bub in tow, you will soon be faced with a dilemma: do you go through the rigmarole of taking baby out of their comfy car seat? Or do you beg the man next to you to pay for your petrol when he goes inside?
Tip: fill up when you have someone else in the car, or go to a petrol station that lets you pay at the pump.
2. Grocery shopping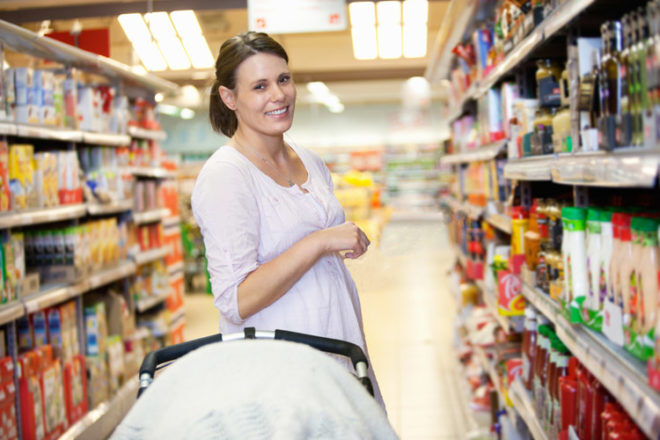 Unless you have some serious steering skills, we wouldn't recommend attempting a trolley pram combo. Not to mention loading the car with baby, pram and a week's worth of groceries is going to be a challenge unless you drive a moving van.
Tip: put baby in a sling or carrier so you can use both arms to push a trolley. Or take full advantage of supermarkets home delivery service.
3. Leaving the house on time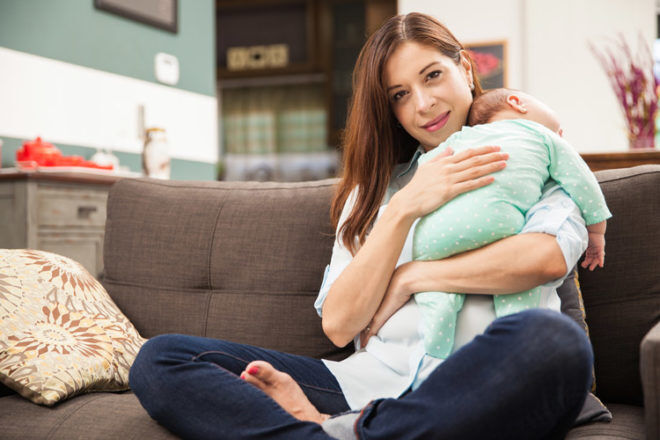 No matter how organised you think you are, be prepared to be late. To everything. You may have the nappy bag packed, pram in the car and bub ready to go, but rest assured, there will be something to slow you down. An abnormally "why don't you sleep like this all the time" nap, a poo explosion, projectile vomit, tears, tantrums or a wicked combination, leaving when planned is a novelty.
Tip: aim to get wherever you need to go 15 mins early. That way if you have a delay leaving, you should still get there at the right time. Or if you get there early you will have time to change or feed bub. And be flexible. People are understanding when you have a newborn – take advantage of that!
4. Getting around in someone else's car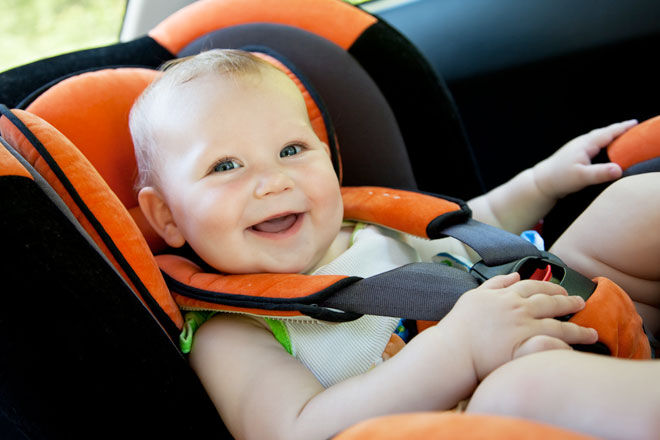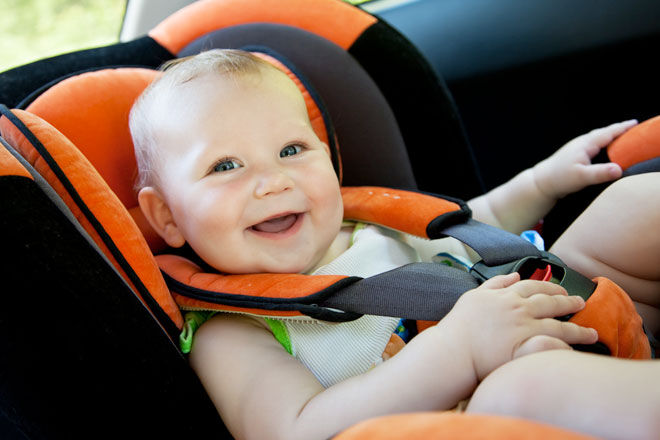 Want a lift? Sure. No wait…do you have a car seat? It takes a little getting used to but your mode of transport absolutely has to be baby friendly. The days of hailing down a taxi or hitching a lift with a friend are gone.
Tip: Taxi's in some states can provide child seats on request. However, these are limited and need to be booked in advance. Often taxi's will allow you to install your own car seat or restraint but best to confirm with your local service.
5. Walking the dog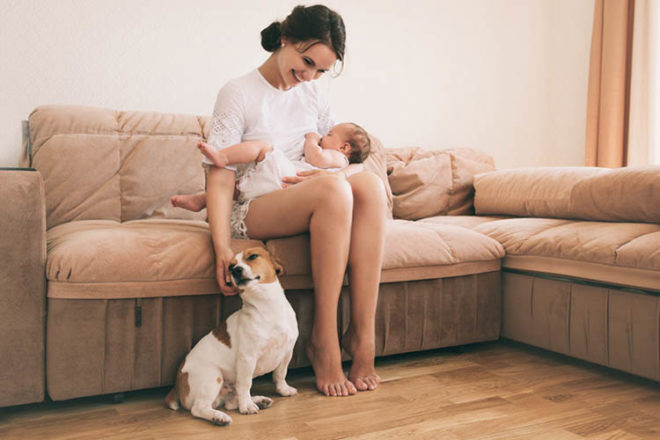 Get out and get some fresh air – take your baby and the dog for a walk. Easier said than done. Coordinating a pooch and a pram can be a nightmare especially if your fur baby tends to walk you, not the other way around. And don't even attempt to grab a coffee on the way unless you are happy wearing it not drinking it.
Tip: go to an off-leash park where your dog can run around without taking the pram with them!
6. Vacuuming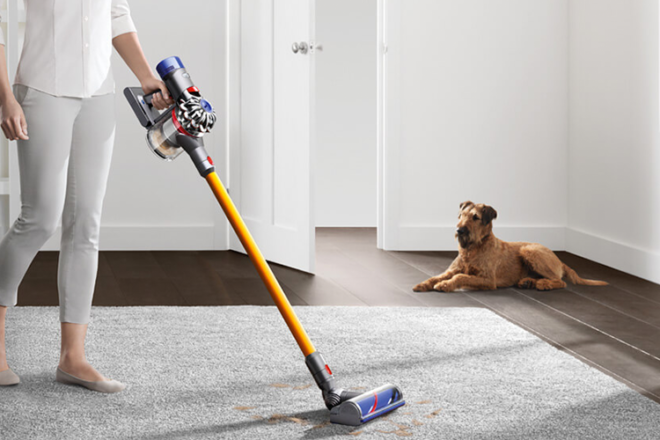 Granted most housework is difficult with a new bubba but vacuuming is a particular challenge as it usually requires two hands, is noisy and covers the whole house. Can't do it holding bub when they are awake. Can't do it when they are asleep. Brilliant.
Tip: some babies enjoy the white noise. Pop bub in a rocker or high chair so they can watch all the action.
7. Getting your nails done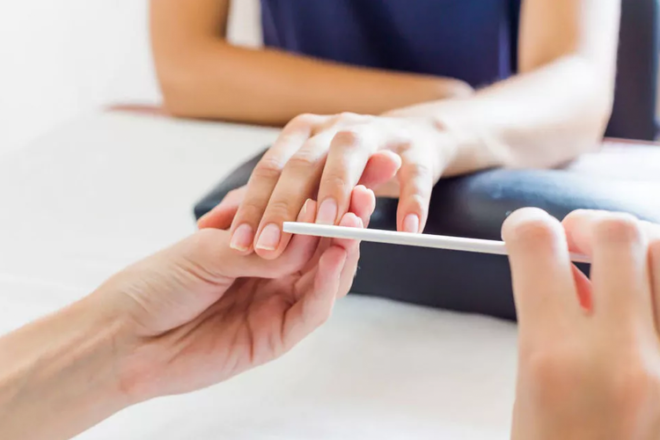 A mani-pedi is a little treat to make any woman feel fabulous. But with a baby, unless you can find a sitter who works in 45-minute blocks, it's all too hard. Not to mention the toxic ingredients and fumes that may be harmful to your little dear one means you may want to reconsider taking them along.
Tip: find a mobile salon where they come to you. There are also many salons who offer/use healthy and safe alternative products/treatments.
So there you have it. Just a few more things to add to the challenges of motherhood. But now that you are in the know, and with our helpful tips, we know you will take it all in your stride. You got this mumma!