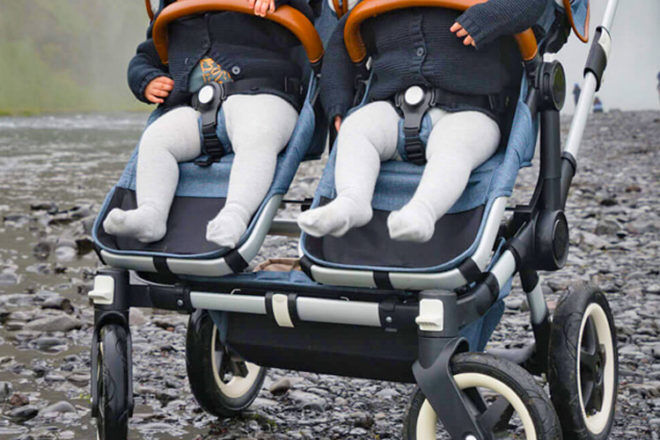 Double the cuddles, double the joy and a pram that is twice as nice. When it comes to toting twins you need a mini people mover use can use from birth.
The key to a twin pram that has your double delights happy from day one is two carrycots. It means both newborns can sleep soundly lying flat, and there are a heaps of different configurations available: side-by-side, stacked, facing mum, facing the world.
We've found nine twin prams that take two carrycots and are perfect for newborn twins.
Side-by-side Twin Prams
Probably the more traditional looking twin pram, side-by-side prams have both carrycots beside one another. As they grow, your twosome will enjoy sitting in their side-by-side seats.
What you will love:
Easy to keep an eye on both your little ones at the same time.
Picking up and putting down each bub is a cinch.
Good manoeuvrability as the pram is no longer than a single pram.
Bumbleride Indie Twin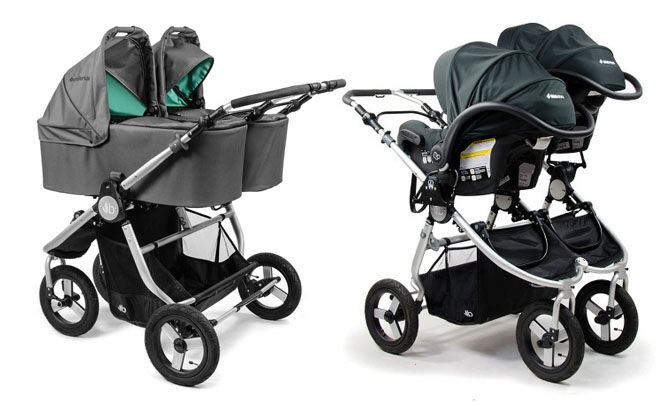 Clever design means the Bumbleride Indie Twin (from $1059.95) is twice the fun without being twice the size. Narrow and nimble the Indie Twin is a smooth ride for the babies and an easy push for parents – just one hand will do it! Tackle anything your neighbourhood has on offer with this all-terrain twin wonder.
Valco Baby Snap Ultra Duo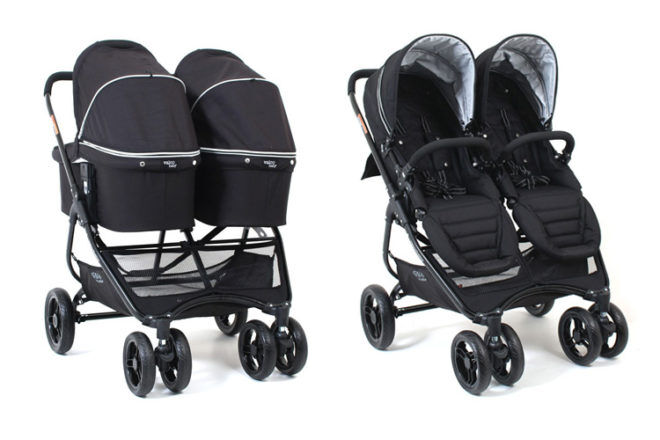 The Valco Baby Snap Ultra Duo (from $619) is one of the lightest, full-size double strollers on the market. Add it's compatibility with the Safe-N-Sound Unity & Maxi Cosi infant carriers, easy manoeuvrability and large basket, and it's a new mumma's dream.
Mountain Buggy Nano Duo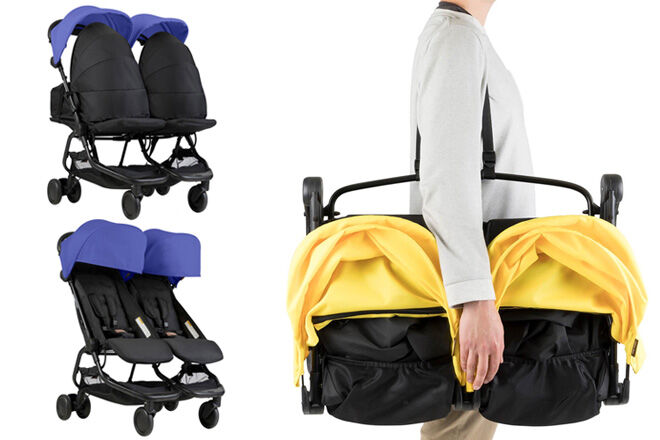 The side-by-side Mountain Buggy Nano Duo (from $699) features a full lie flat solution when paired with the lightweight, Mountain Buggy cocoon (sold separately). Perfect for parents on the go, it has an additional carry handle and shoulder strap, for those quick errands around town, manoeuvring on public transport and ideal for tight storage spaces.
---
Tandem Twin Prams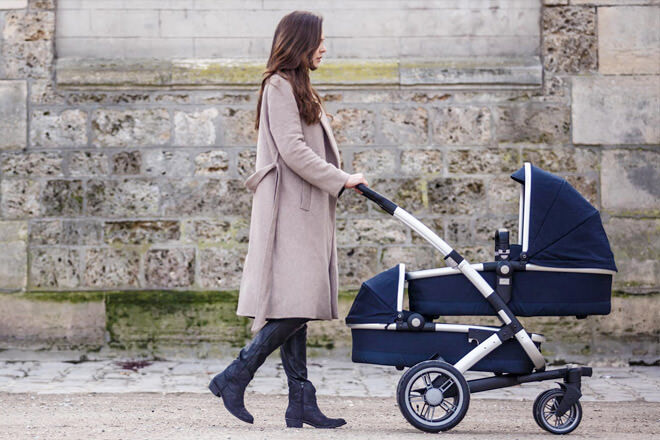 Tandem prams are where kidlets sit one in front of the other.
What you will love:
This 'stacked' solution means tandem twin prams are usually no wider than a single pram.
Many tandem prams allow you to mix it up with both seats parent facing, facing the world, or… if you are feeling brave… facing each other for the ultimate travelling play date.
iCandy Orange Twin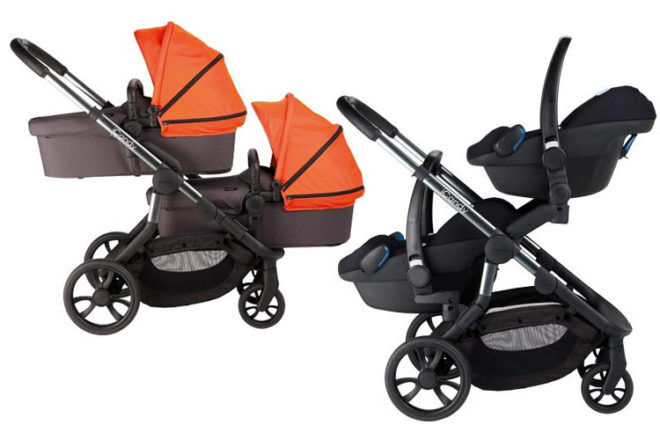 When it comes to configurations for two, the iCandy Orange (from $1,899) has you covered. Whether you prefer capsule or carrycot, optimum positioning allows easy access to both your babes. The unique iCandy "Cinema" seating configuration allows you to maintain eye contact with both babes when in double mode.
iCandy Peach Blossom Twin
With that iconic iCandy style, the Peach Blossom Twin pram (from $1,699) will have your twins riding like the stars. The choice for various A-list celebrities including the Beckham's, the iCandy Peach represents the best of British design and quality engineering that is built to last.
phil&ted's Voyager Buggy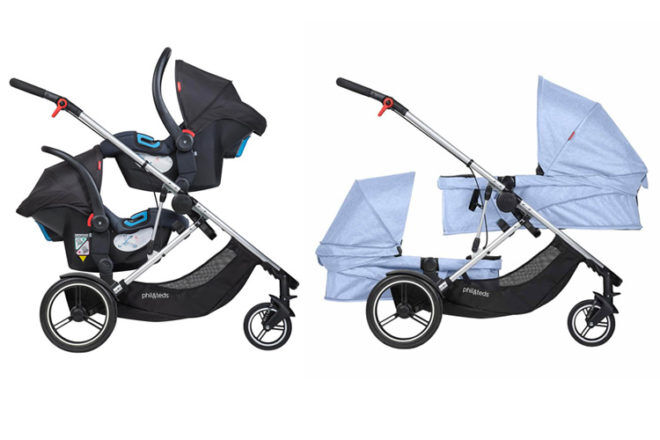 Phil & Ted's Voyager Buggy (from $999) is a spacious 4 in 1 modular seat has a lie flat mode and with the clever double kit (sold separately, $299) both your bubs can snooze lying down. As they grow before your very eyes, the Voyager transforms to fit two upright pram seats, parent facing or forward facing.
Joolz Geo2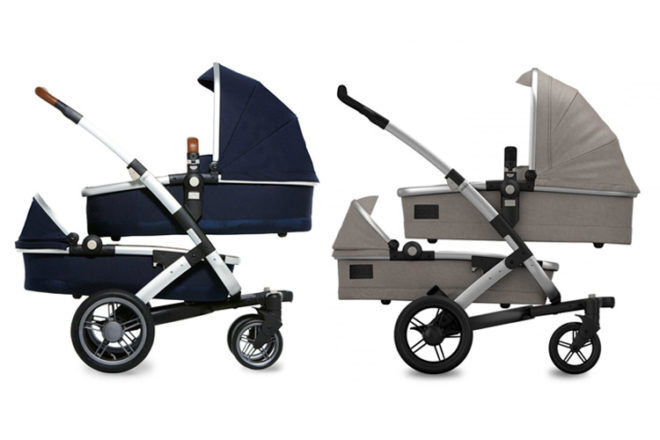 Even with two bubs onboard, the Joolz Geo2 (from $1,969) remains highly manoeuvrable, easy to use, safe and comfy. The Geo delivers ergonomic comfort for you and your little ones including high carry cot and seat position, a five-point adjustable handlebar height and easy, compact fold.
Silver Cross Wave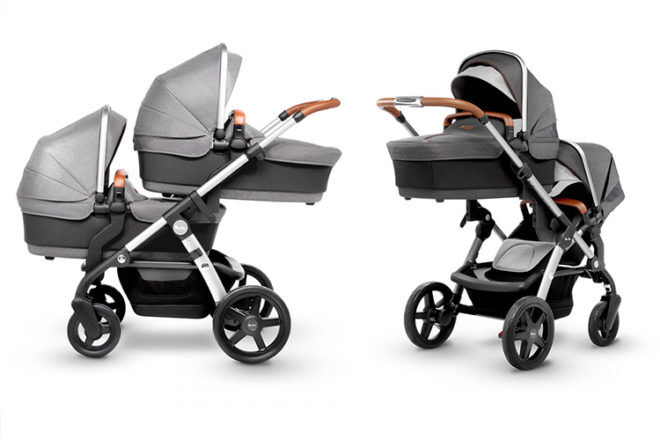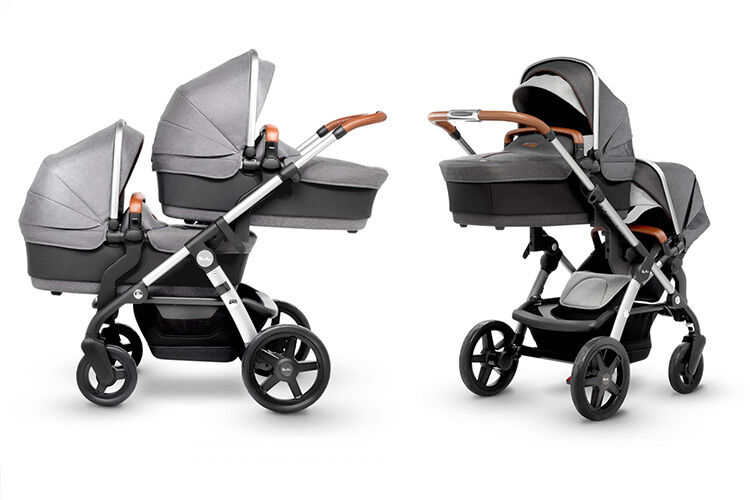 The Silver CrossWave (from $1,999) combines innovation and luxury with the One plus One® connection system that is both simple to use and offers 15 stroller, bassinet and car seat configurations. The carrycot has soft bamboo fabric lining which has anti-bacterial qualities and helps regulate temperature.
Baby Jogger City Select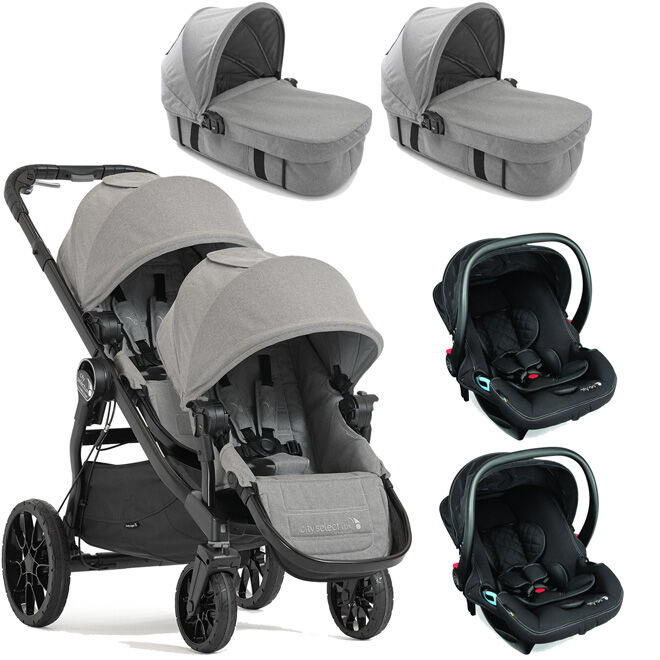 The versatile Baby Jogger City Select (from $789) is designed to roll with your growing family. Expecting twins, no problem. Mix and match with a second bassinet, capsule or seat. Add a Glider Board in the mix and you've got a triple (Second Seat Kit and Glider Board sold separately).
So there you have it – plenty of pram options for you and your twins. For another super helpful way to get your twins from A to B, check out the Weego TWIN baby carrier.