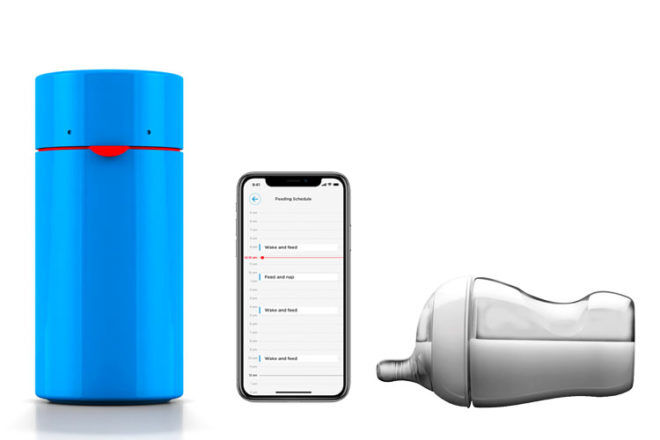 Bottle feeding has never been easier, thanks to giant leaps in technology.
We now have everything from bottles that warm themselves with nothing more than salt and water, to milk-saving valves that stop backwash contamination. There are even apps attached to these high-tech bottles that remind you when it's time to feed and automatically warms baby's bottle.
Check out these seven high-tech bottle feeding accessories that make feeding even easier.
Hungry Henry Smart Feed Warmer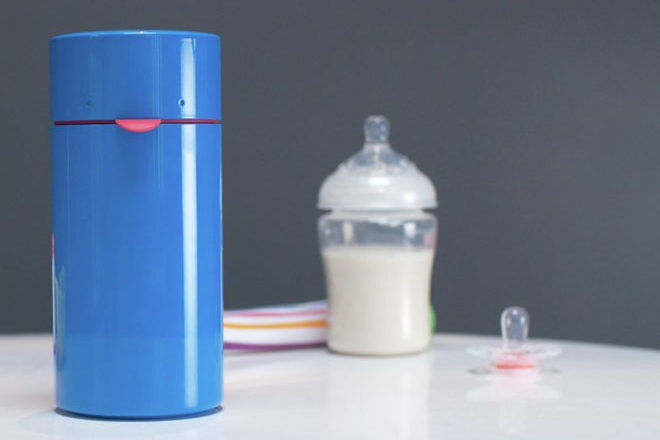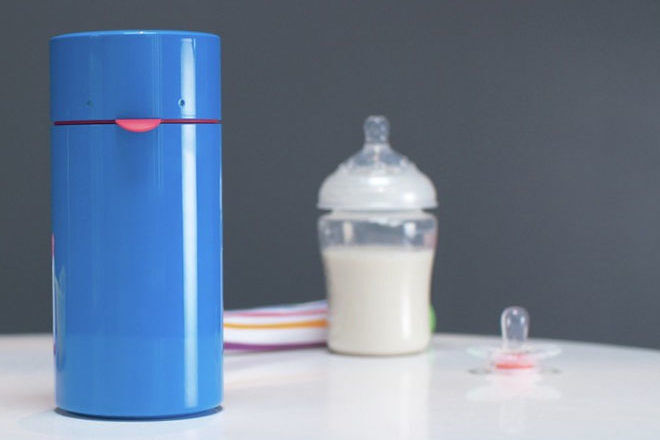 Handsome and clever, Hungry Henry Smart Feed Warmer (pre-order $150) connects to your smartphone and automatically warms the bottle and lets you know it's feeding time. He can also be charged up for feeds on the go.
aLoo Valve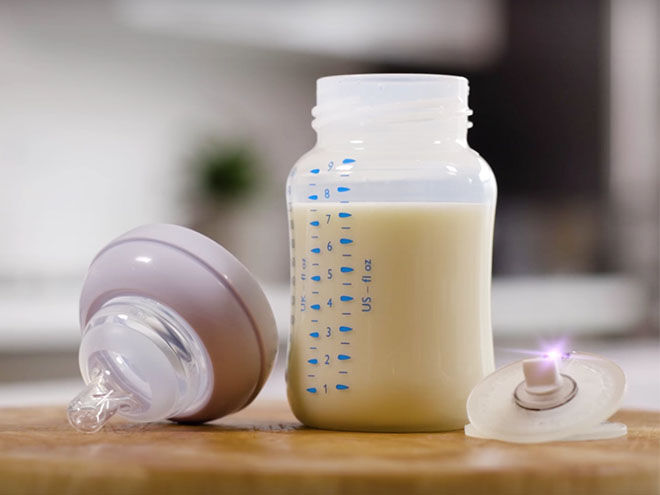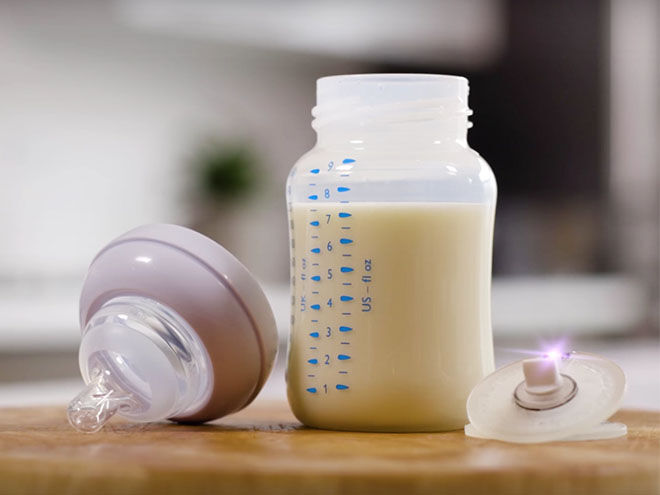 An ingenious little invention, the aLoo valve (about $20) stops backwash contamination while bub is feeding, so you can re-feed the bottle if there's any left. Just remember to follow breastmilk and formula storage guidelines.
PopYum Bottle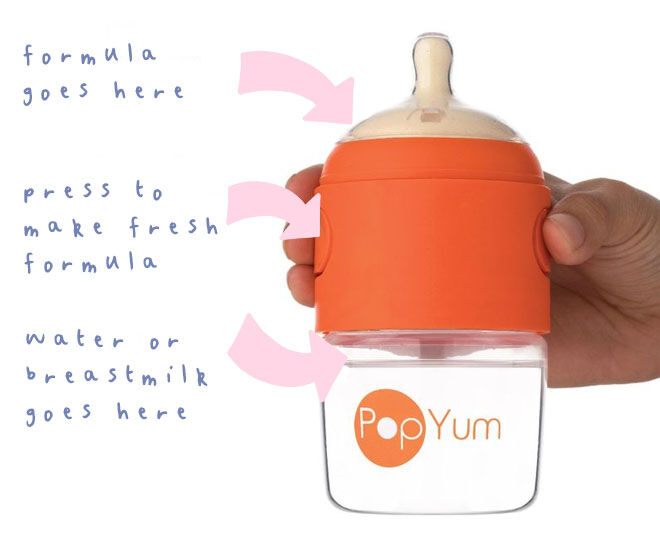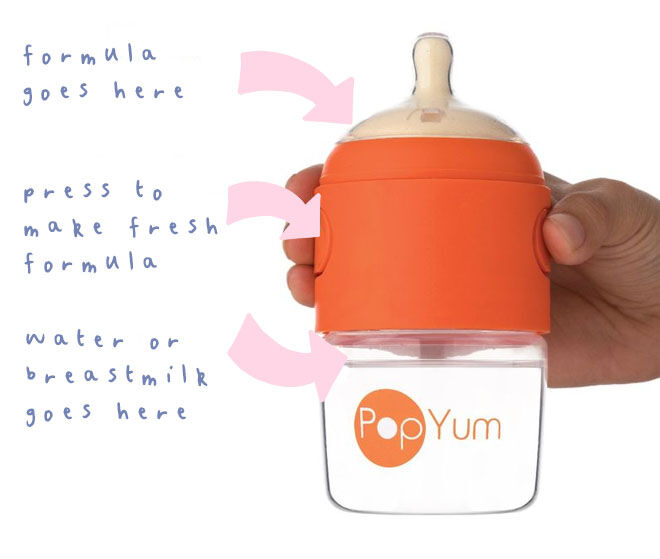 The beauty of the PopYum bottle ($16.88) is that you can mix your baby's formula with just one hand – brilliant if bub is beyond waiting for lunch! Store the formula at the top, press the buttons to release it and shake to mix it with water.
Baby Breeza Formula Pro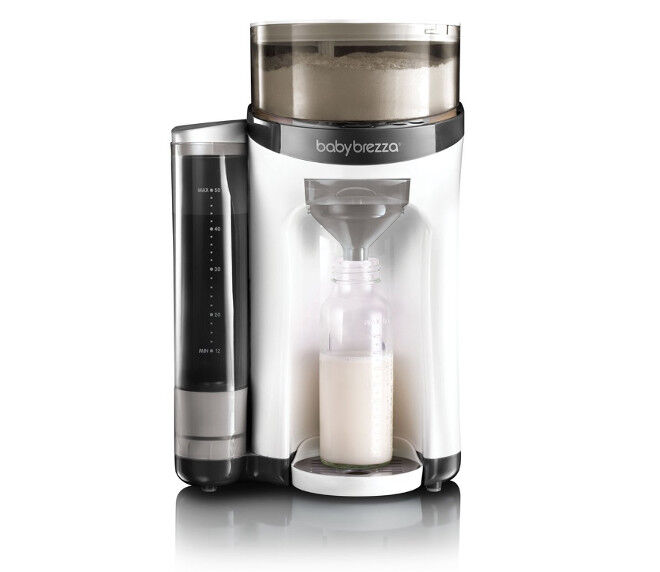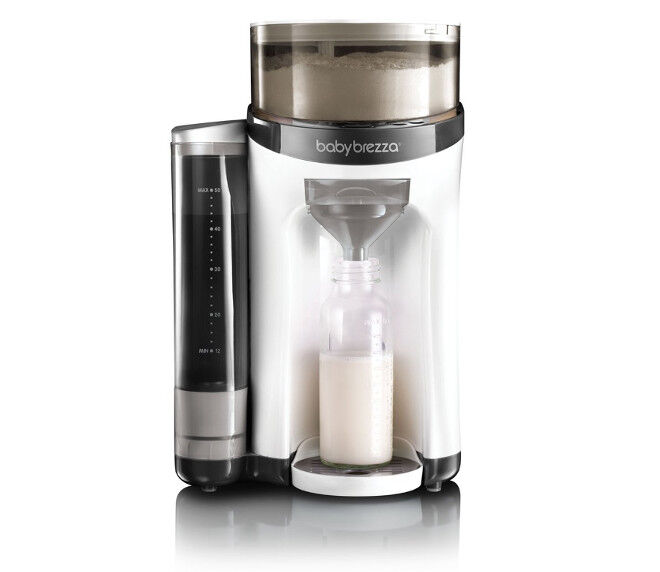 Prep baby bottles with barely the lift of a finger with the Baby Breeze Formula Pro ($329). It measures, dispenses and mixes water and formula to just the right temperature and consistency. All you need to do is load it up and push a button.
Tommee Tippee Electric Steam Steriliser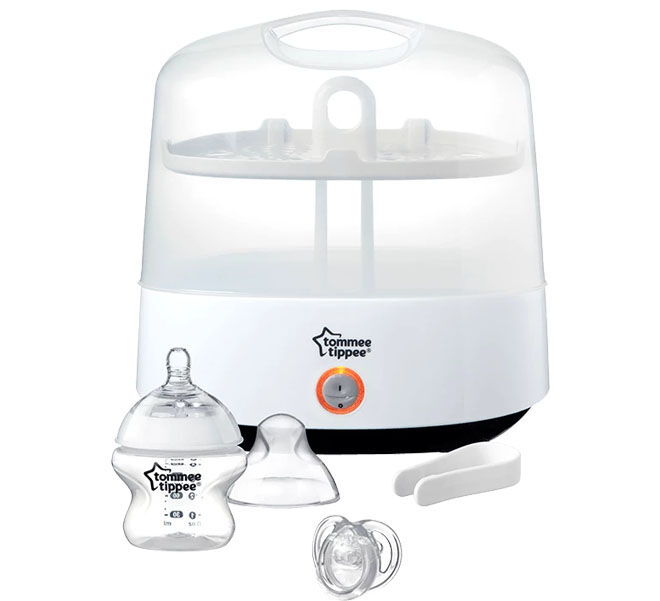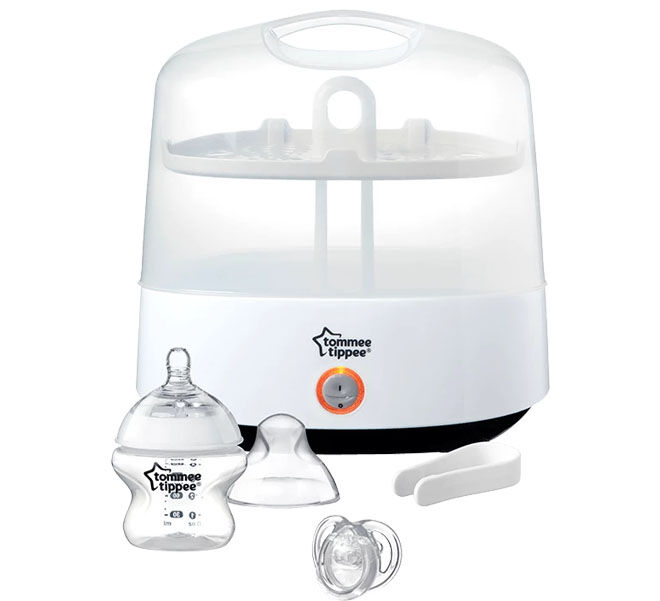 Gone are the days of boiling baby bottles, teats and dummies on the stove. Just pop everything into a Tommee Tippee Electric Steriliser ($149.99). Add water and push a button. In the time it takes to make a cuppa everything is sterilised.
iiamo feeding bottle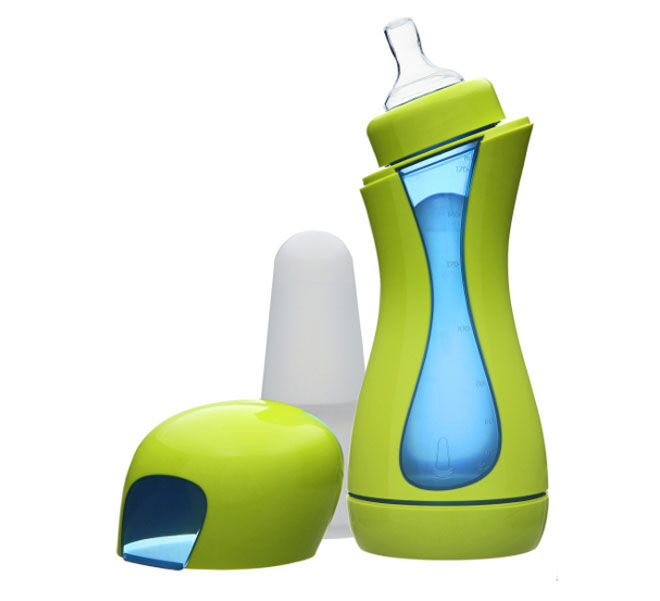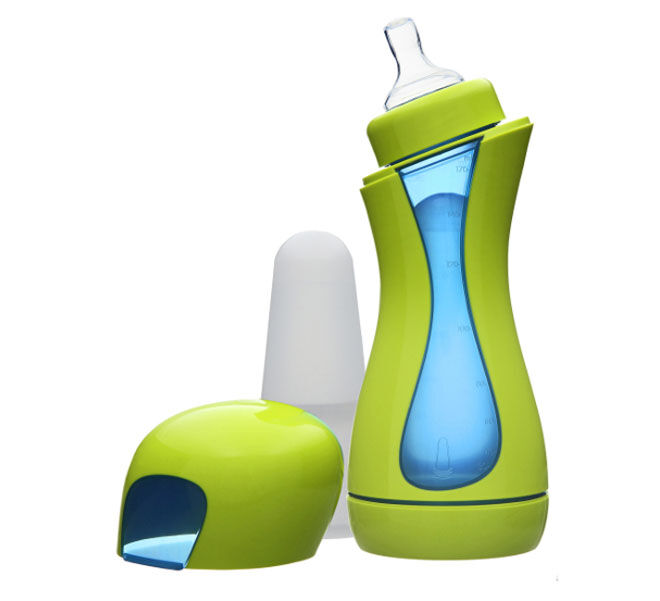 A self-heating bottle, iiamo ($34.95) self-warms milk to 37°C without needing batteries or electricity. How is it so? The bottle hides a disposable heating cartridge that cleverly uses salt and water to generate heat.
Perfect Prep Machine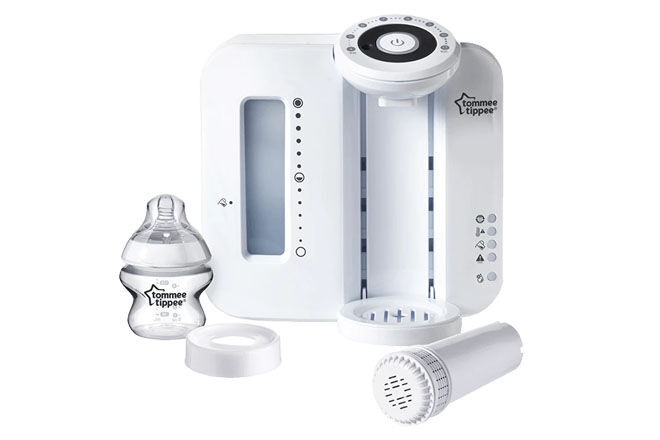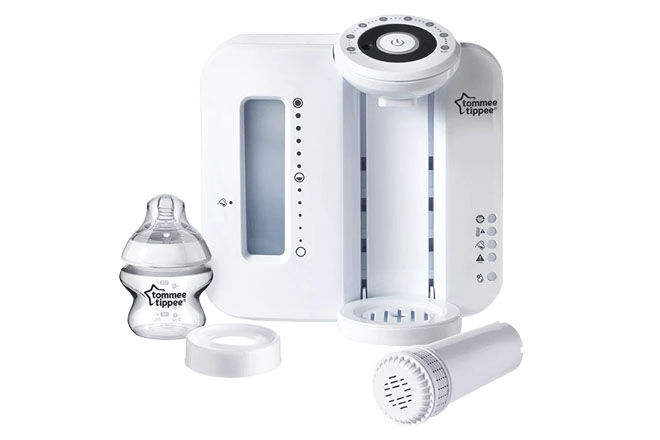 A little miracle milk maker, the Perfect Prep Machine ($189.99) makes a fresh bottle at the perfect temperature in less than two minutes. The filter systems removes water impurities and a hot shot of water kills bacteria that may be in the formula.