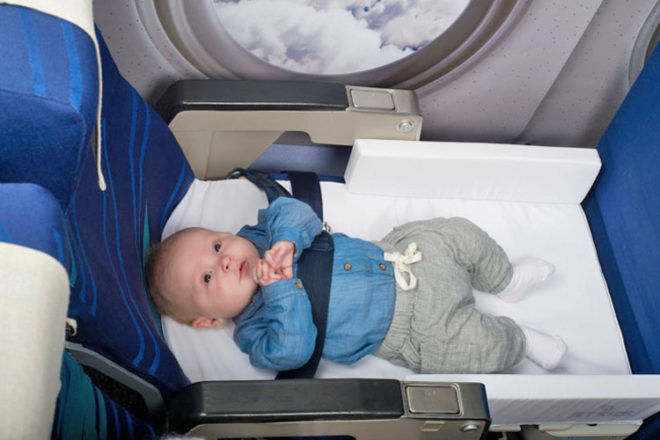 Seatbelts on, trays up. It's time for little birds to earn their flying wings. If your little Top Gun is about to have an epic onboard adventure, you'll want to make sure you're armed with the latest and greatest onboard travel accessories.
We've hunted down five of the latest travel accessories to make flying with kids and babies a whole lot easier.
Inflatable sleeping device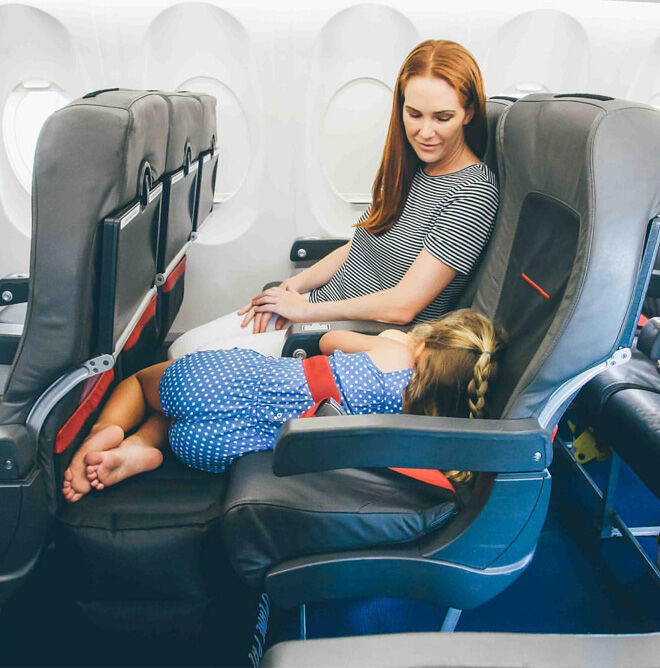 The simple to use Plane Pal (from $69.95) is an inflatable leg rest that extends the seat space, creating a bit of bed so little ones can catch a few winks without sleeping all over you. You'll just need to make sure you reserve a seat for you and your tot that's not obstructing anyone else once it's inflated.
In-flight bassinet cover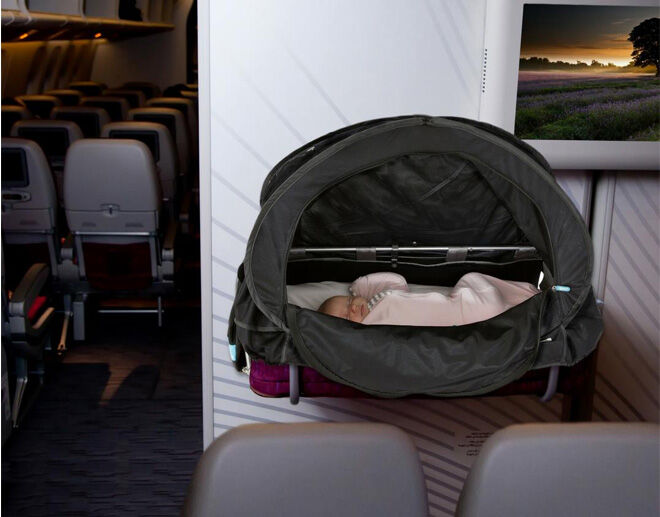 Most airlines now have bassinets available on all international long-haul flights, and some domestic flights. They are an absolute godsend, so make sure you request one when you book your flight. The bassinets in themselves are brilliant, but add a CoziGo (formerly Fly Babee) and things get even more awesome.
The CoziGo ($99.95) fits over most airline bassinet and is one of our favourite baby travel accessories yet. Blocking light and movement, the odds of getting bub to sleep up in the air are pretty good. And when you arrive at your destination they double as a pram cover too.
Smart suitcase

Is it a suitcase? Is it a nappy bag? Is it a highchair? It's all three! The clever Valeto ($399) is carry-on luggage size and stores all the baby and kid things you need on the plane. And once you land, it magically transforms into a highchair. So. Smart.
Wheelie good bed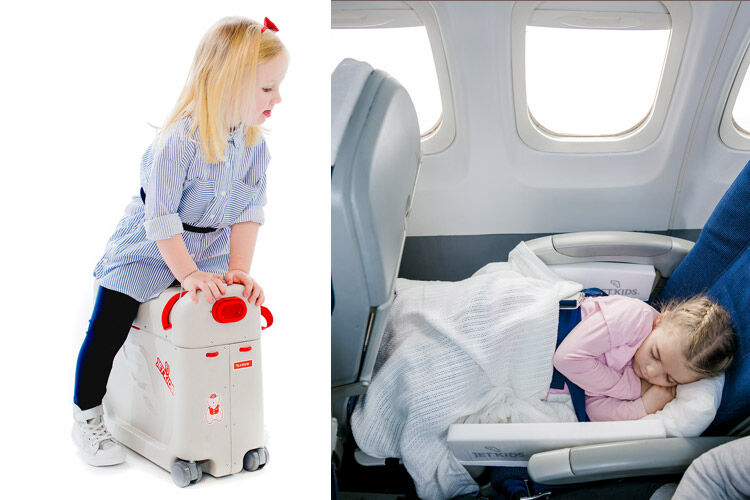 Part ride-on suitcase, part fold-out bed the JetBox ($299) is all sorts of amazing. The beauty of the JetBox is that it plays a part in keeping your kiddo happy from airport to touchdown. They can ride it (or be pulled by mum or dad) while waiting to board at the airport. Then it unfolds in the plane to become a bed – and it also stores their favourite toys ready for in-flight play.
Smart devices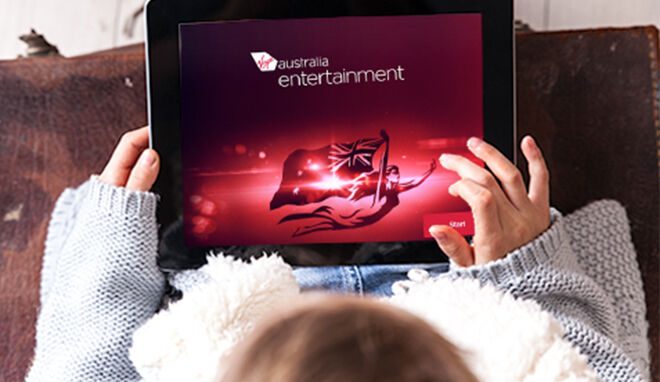 Downtime on a plane is crucial to helping little ones cope with being up in the air for a long time. Packing a smart device is, well … smart. And it's even better when you hook up their device with in-flight entertainment. You'll find most airlines will have their own app that provides plenty of entertainment for little ones.
Read next …
Been bitten by the travel bug? Whether you're travelling overseas or road tripping to another state, here are a few handy articles that you might like to read next: