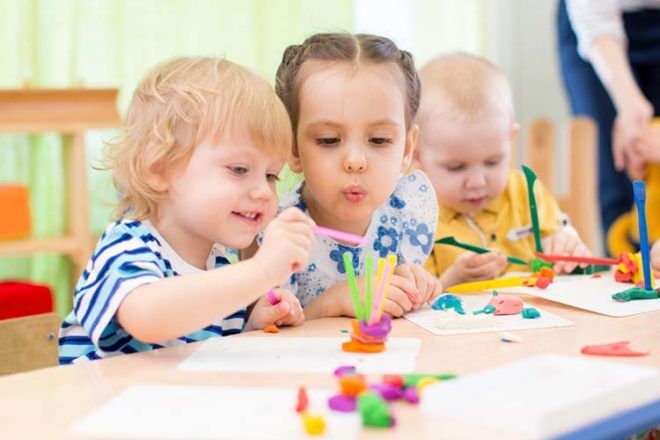 The countdown to the new Child Care Subsidy is on, so with just weeks to go until the switch here's everything you need to know to make sure your child care payments continue.
From 2 July 2018 the new Child Care Subsidy will replace the two current payments – the Child Care Benefit and Child Care Rebate. If you want to keep getting payments there's something you'll need to do before that date.
What do I need to do?
To make sure your payments continue, you need to fill out an online Child Care Subsidy assessment. You can do this using your Centrelink online account, through myGov.
You'll have to confirm your current details, and provide some new information. Centrelink will be contacting all families who are currently receiving Child Care Benefit and Child Care Rebate this month. Just remember if you don't complete your assessment before 2 July 2018 you might not get any child care fee assistance.
What is the new package?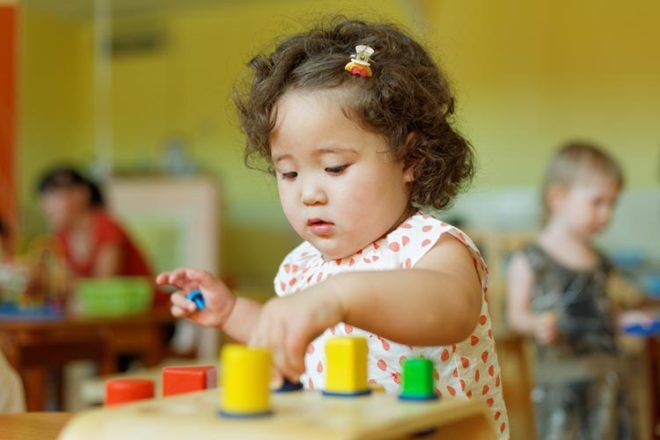 The new subsidy replaces the current benefit and rebate and is paid directly to services.
There are changes to the annual cap, and three things that will determine your family's level of Child Care Subsidy: the family income, an activity test and the type of child care service. Here's what else you need to know:
There is now a single, means-tested Child Care Subsidy.
If your family earns up to $66,958, you will get 85 per cent of your childcare fees back.
Families with a household income between $171,958  to under $251,248 will get a 50 per cent subsidy.
Those families earning between $341,248  to under $351,248 will get 20 per cent back.
The subsidy cuts out for families with a household income of more than $351,248.
There is now a three-step activity test.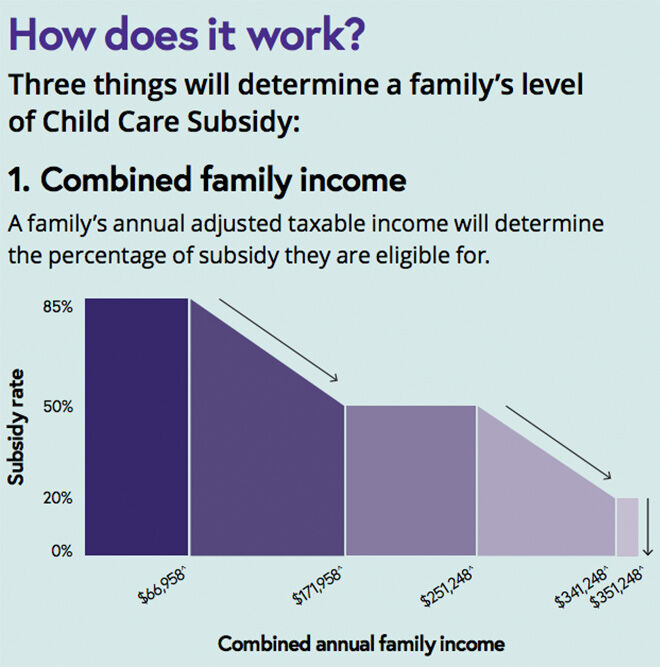 There are also some basic requirements that need to be met if you're going to receive the new subsidy:
the child in care must be 13 and under and not attending secondary school
the child must be immunised
you or your partner has to meet residency requirements
More information can be found at Child Care Subsidy. And make sure you take a peek into the gorgeous child care facility that's located inside an aged care facility.