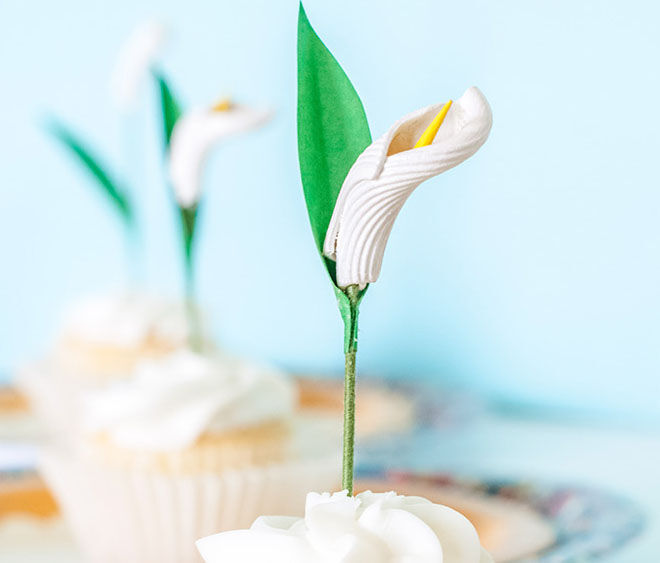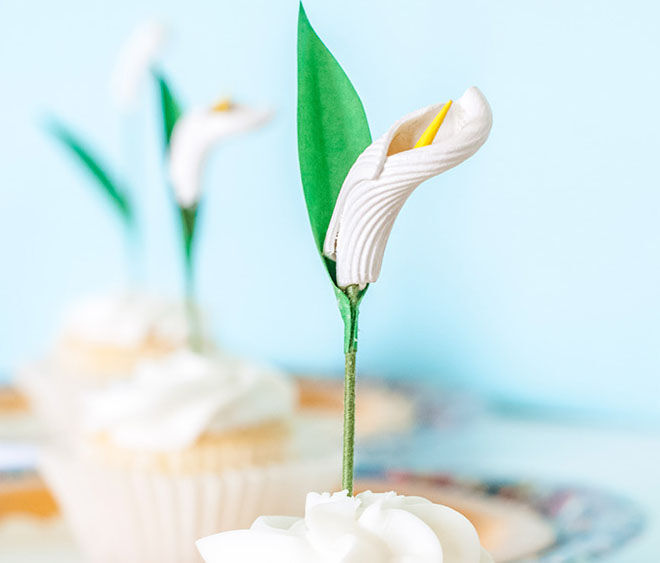 Kids love crafting something extra special for mums on Mother's Day, and what could be more fitting than bright paper flower creations? From fancy pasta calla lilies to flower and herb perfume, these are perfect for mums and grandmas.
Get crafty with these 16 blooming beautiful Mother's Day flower creations.
1. Paper hyacinths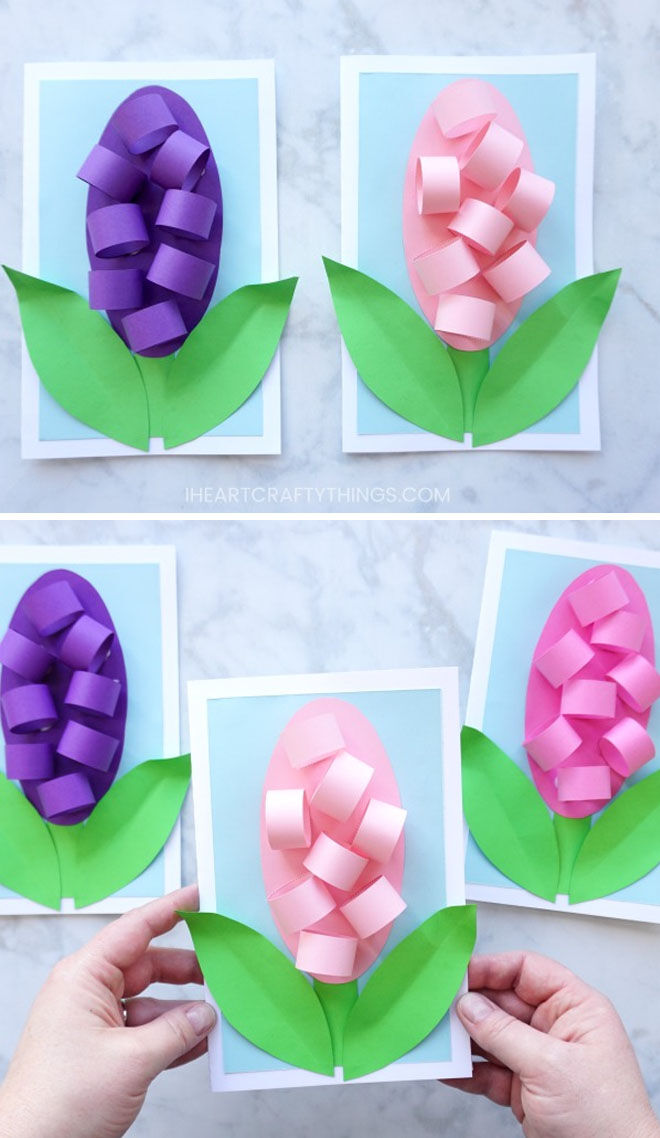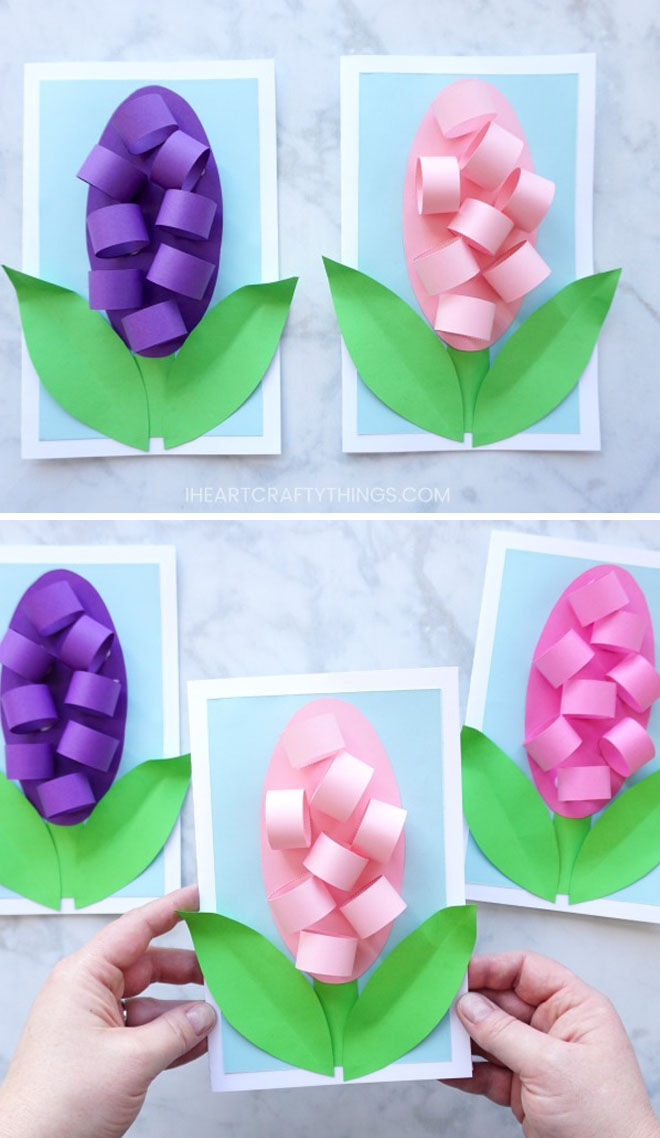 Just a few loops of coloured card and some scissor snipping will have homemade craft paper hyacinth cards whipped up in a jiffy. (via i heart crafty things)
2. Pasta calla lilies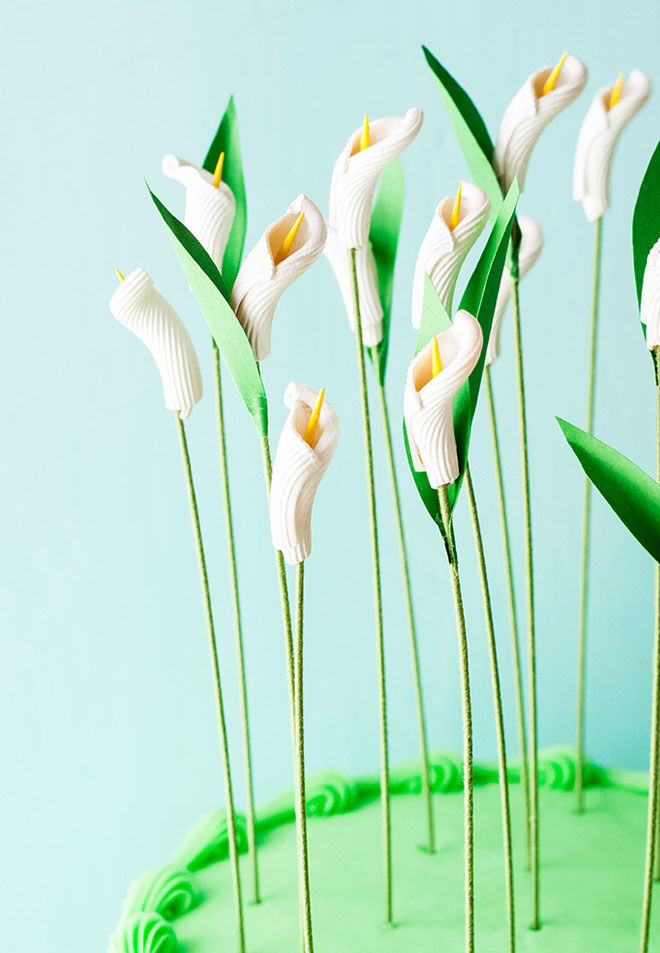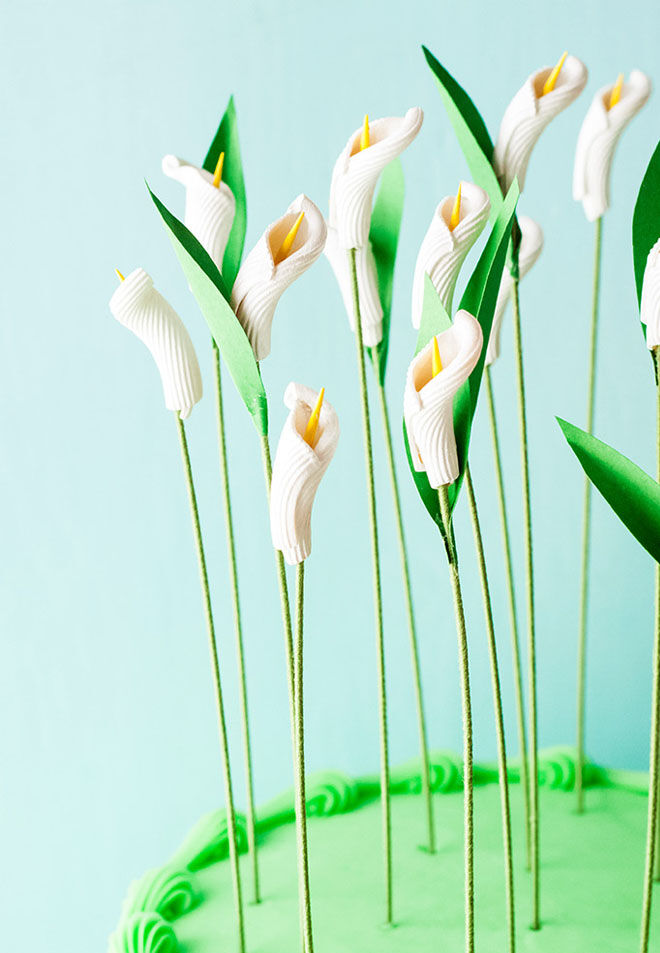 We're pretty sure pasta has never looked quite so beautiful. Full instructions for these elegant calla lilies at Handmade Charlotte.
3. Art wrapped flowers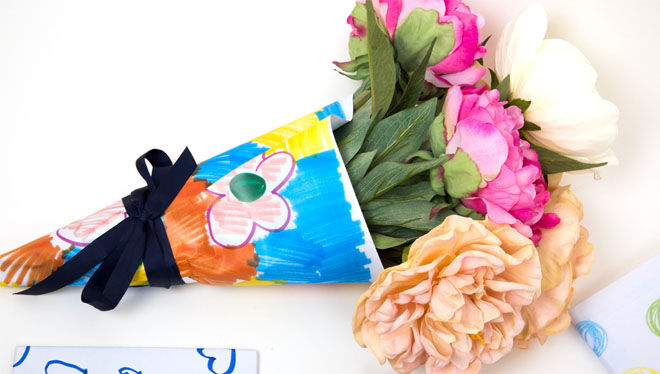 Here's a clever way to re-use the kids' precious artwork, and beautifully wrap a bunch of flowers for Mother's Day. Full instructions at Micador.
4. Paper flowers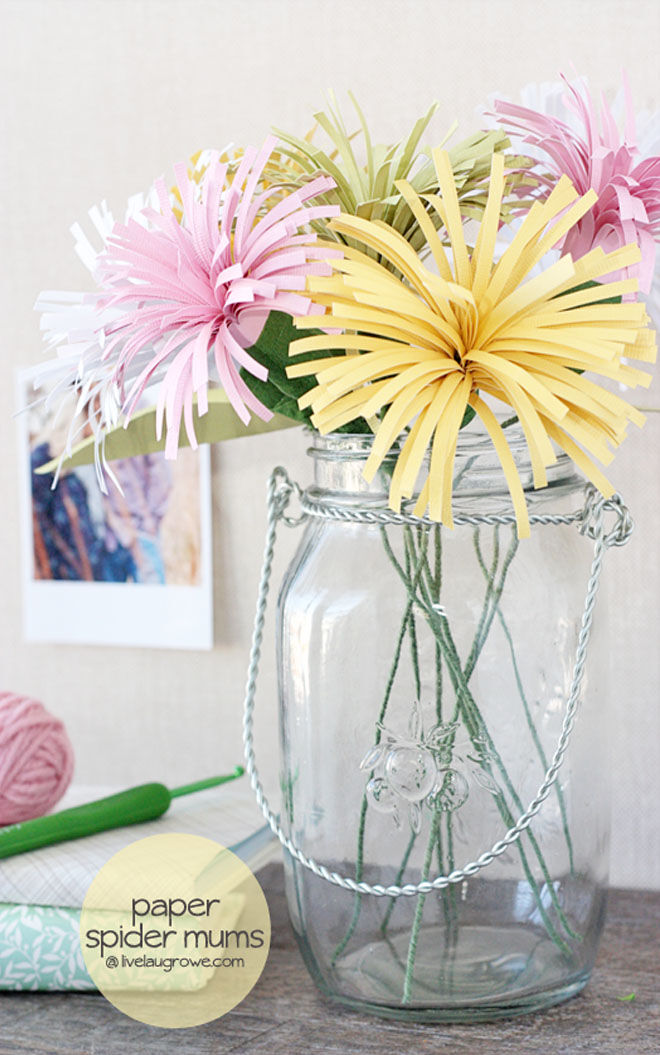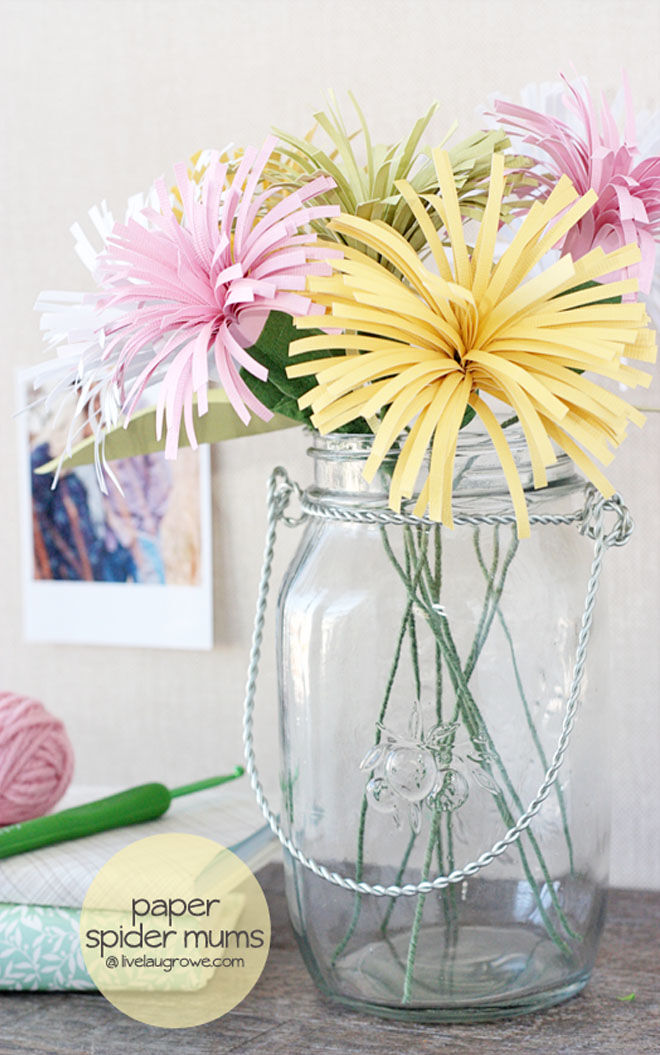 Get the kids' scissor skills up to scratch with a gorgeous snip and make paper flowers. (via Live Laugh Rowe)
5. Floral fortune teller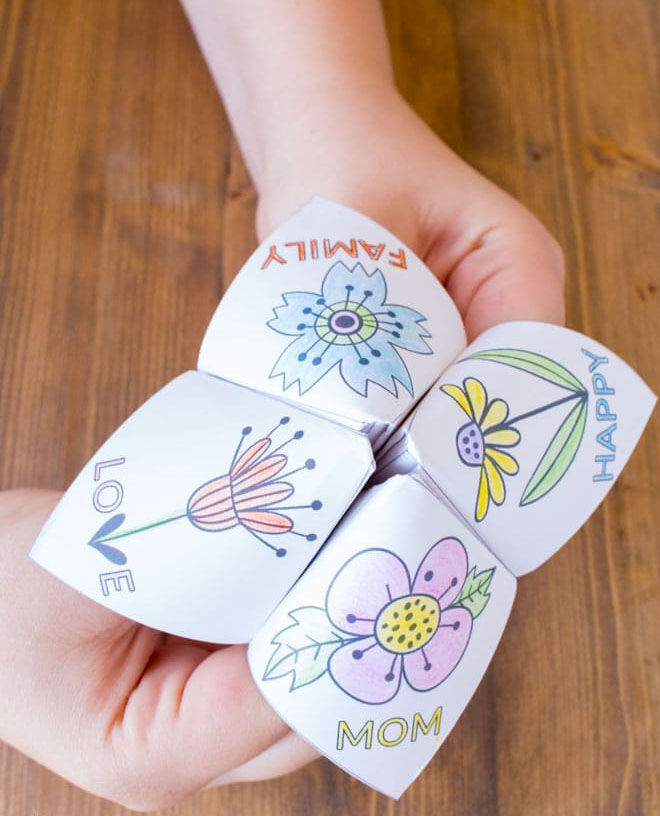 Throwback to your own childhood with this adorable floral fortune teller – get the free printable at Bren Did.
6. Card flowers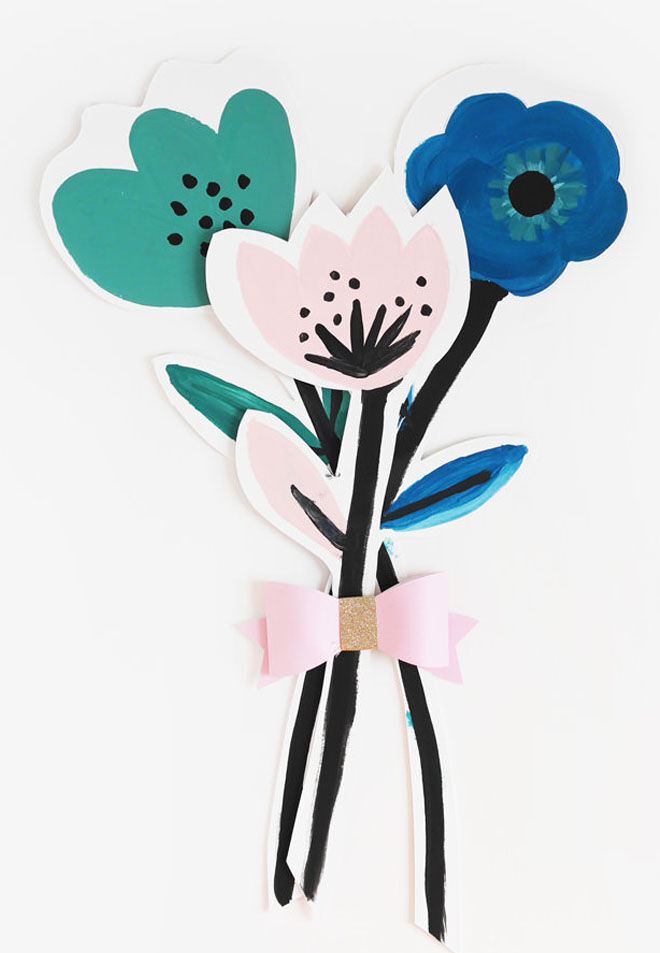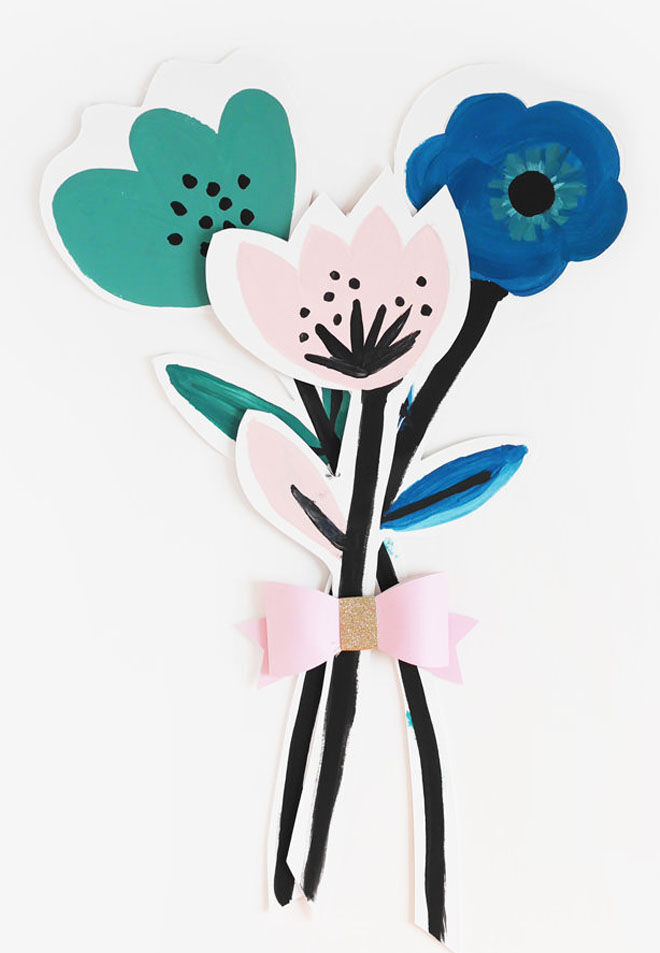 A prettier bunch of blooms will be hard to find. (via Handmade Charlotte)
7. Edible flower pops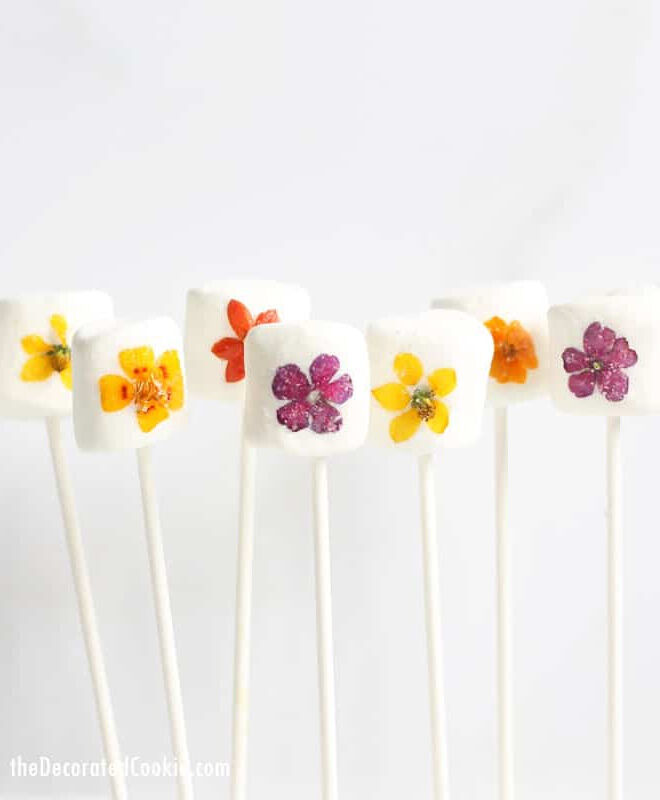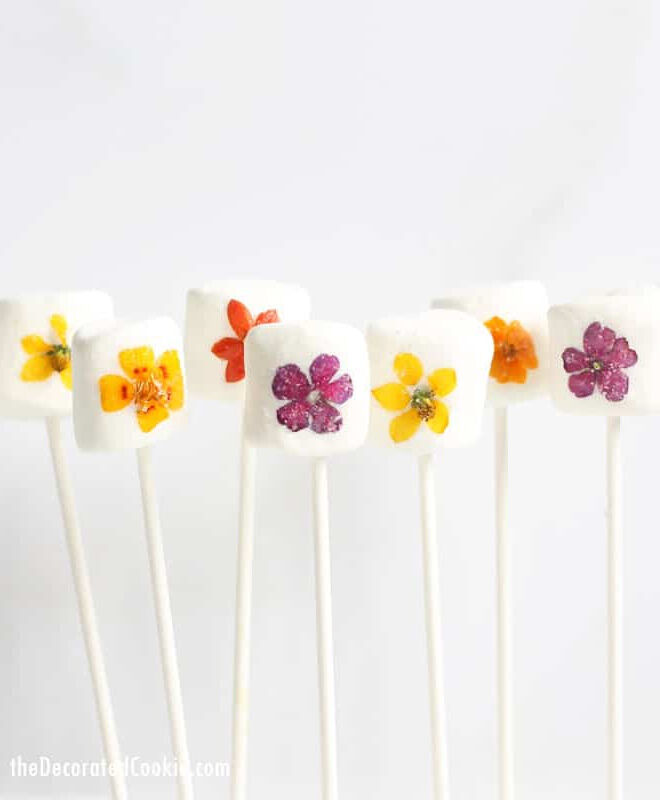 A craft project that you can eat?! We're loving this edible flower marshmallow pops, you can find out more about sourcing edible flowers at The Decorated Cookie.
8. Fingerprint flower bouquet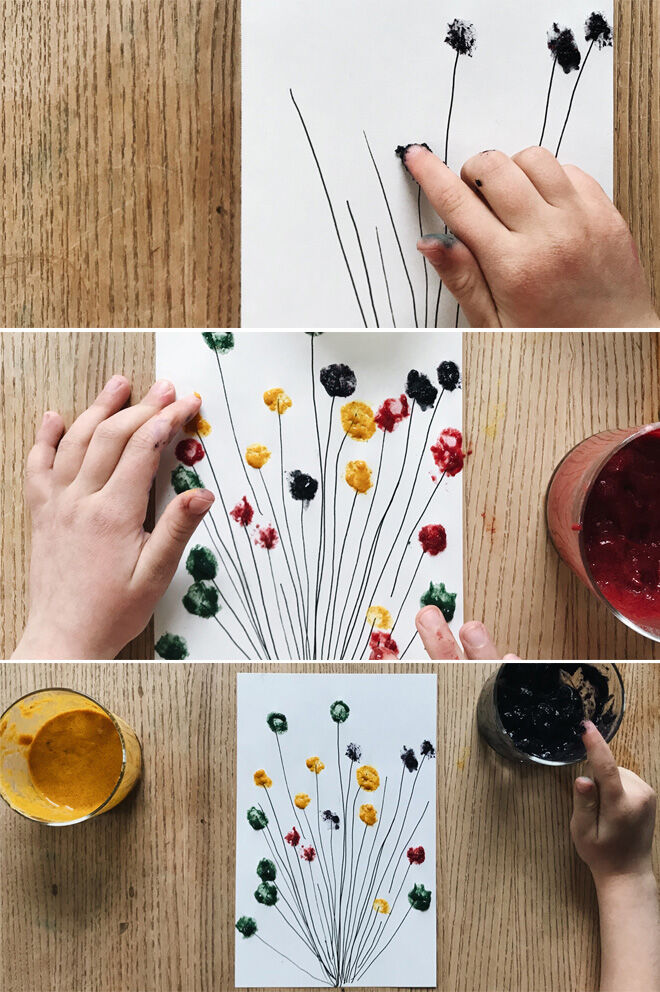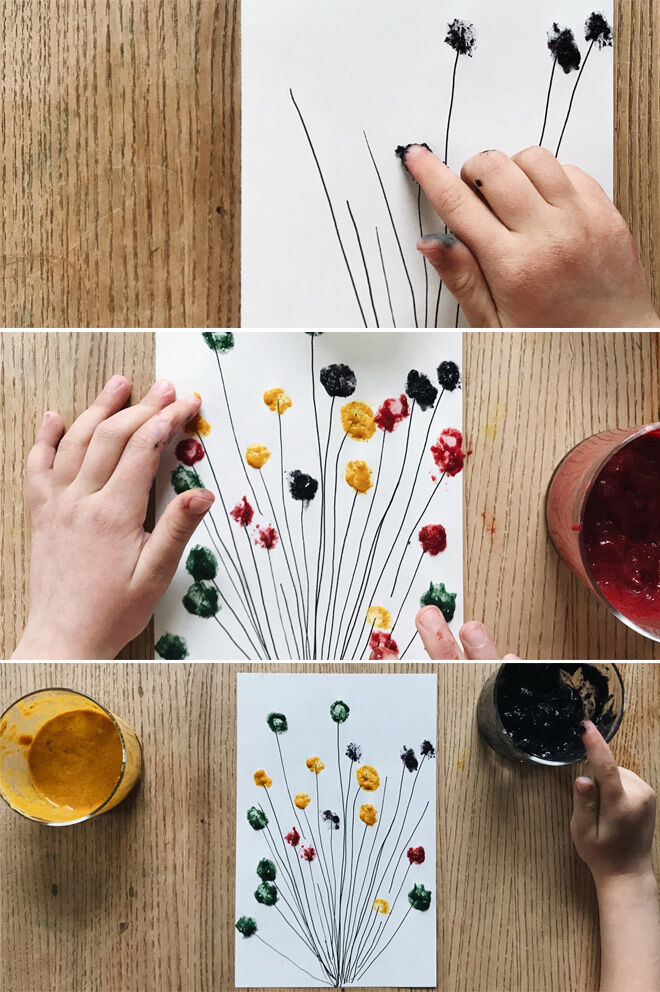 A fingerpainted flower bouquet that will never wither and always have a piece of your heart. (via Katherine Houe Maric)
9. Floral herb perfume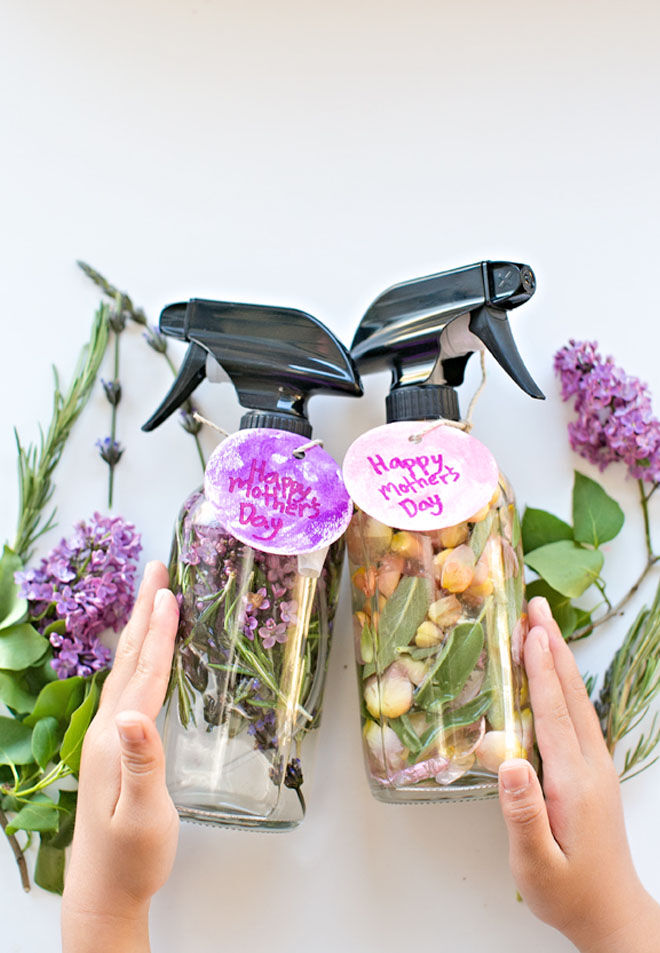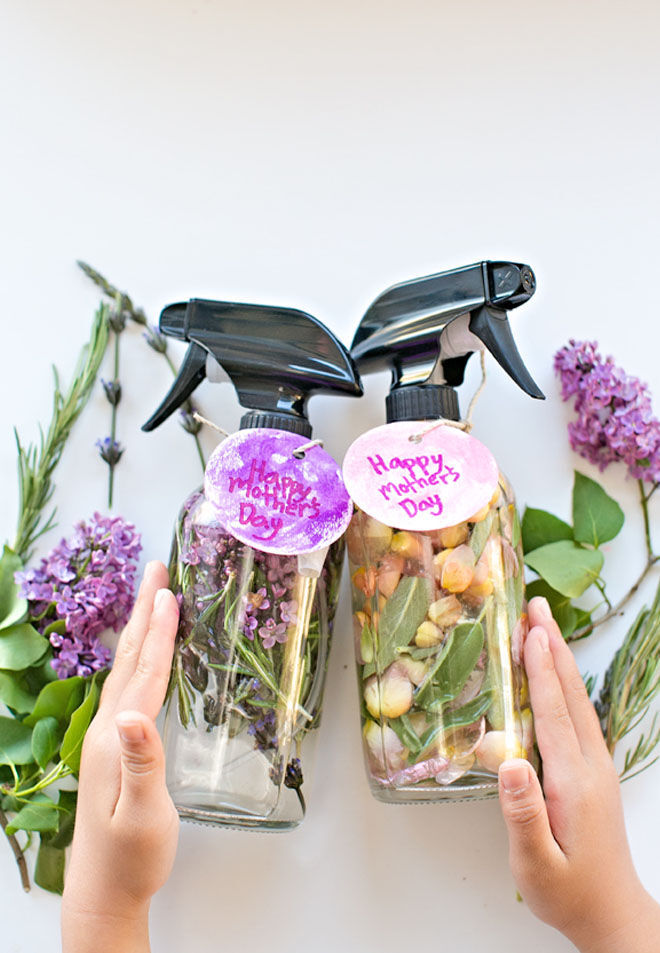 Ditch the expensive designer eau de parfum for DIY Mother's Day Floral Herb Perfume. Get the kids to raid the veggie garden for sweet smells and pretty coloured flowers, and you're halfway there. (via hello, Wonderful)
10. Unicorn flower art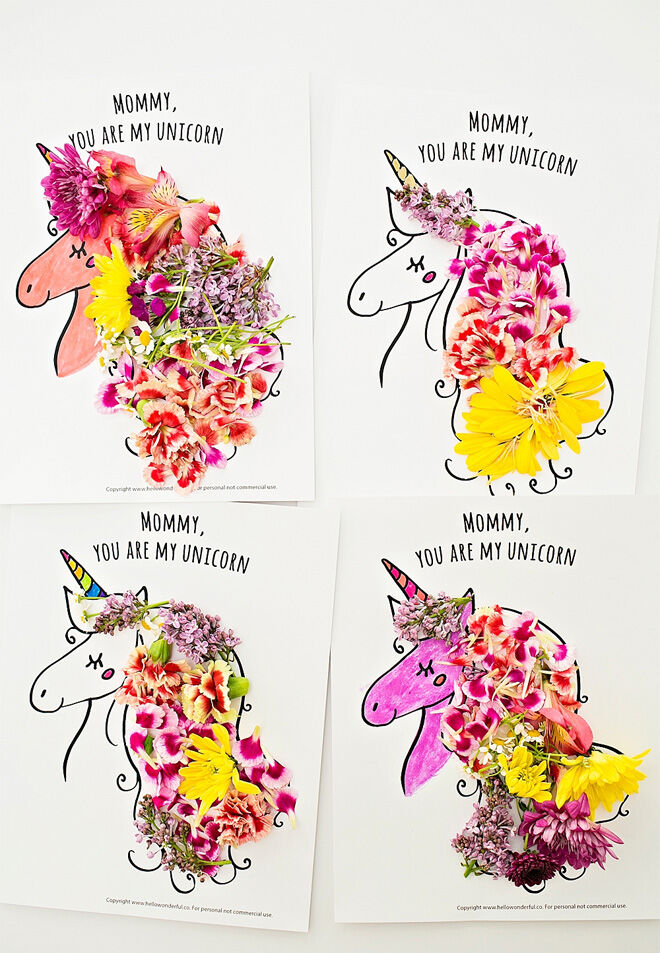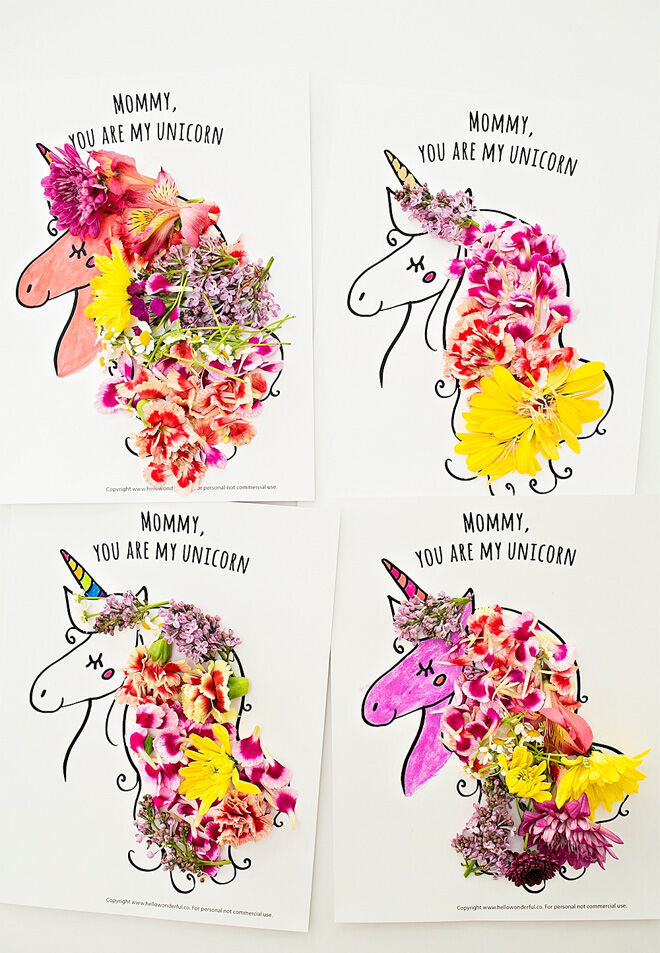 Get the kids to draw their own unicorn, or print the free version at hello, Wonderful and go crazy with gathered flowers from the garden.
11. 3D paper flowers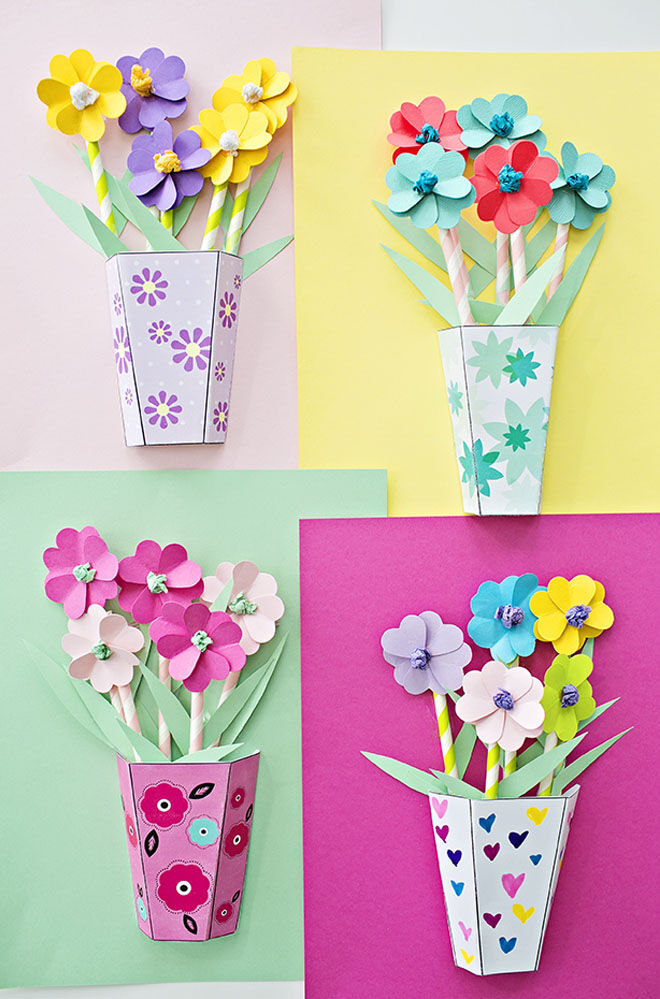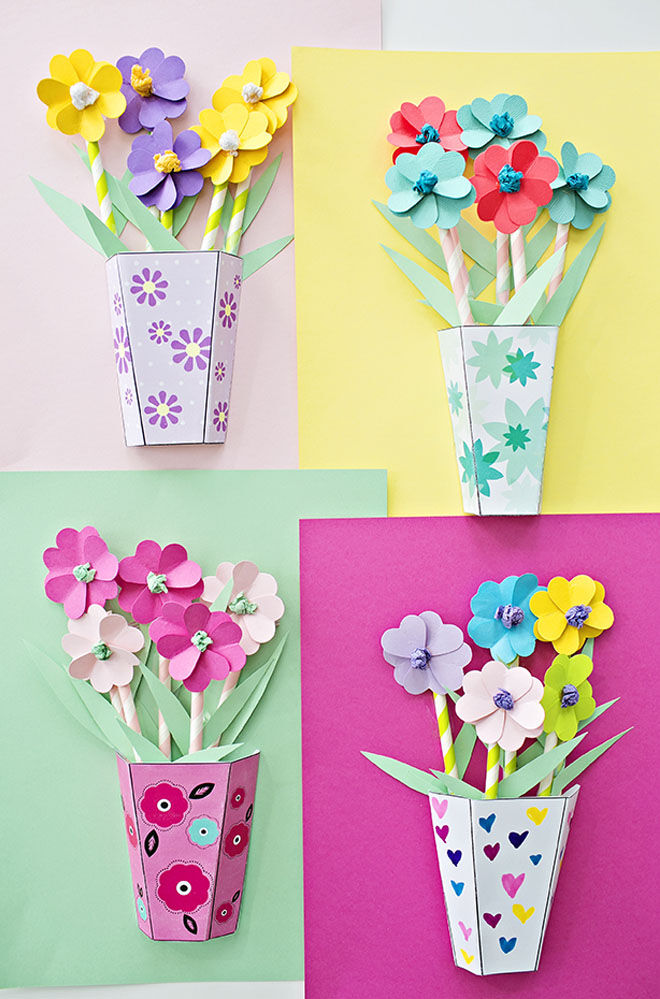 Here's a bunch of blooming beauties that you'll never have to throw out. Such a brilliant idea, just nab the free printable for the vase from hello, Wonderful.
12. Paper straw tulips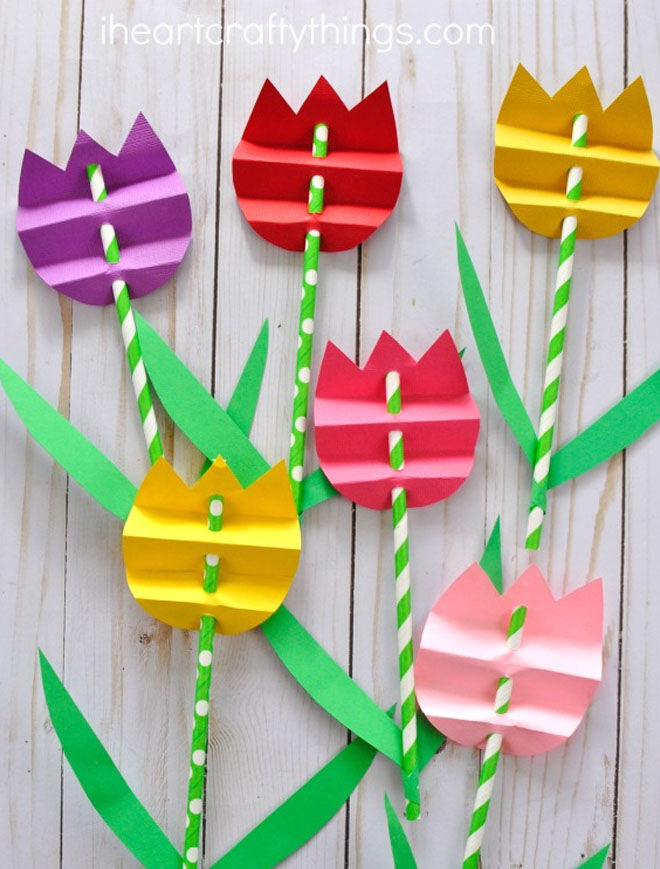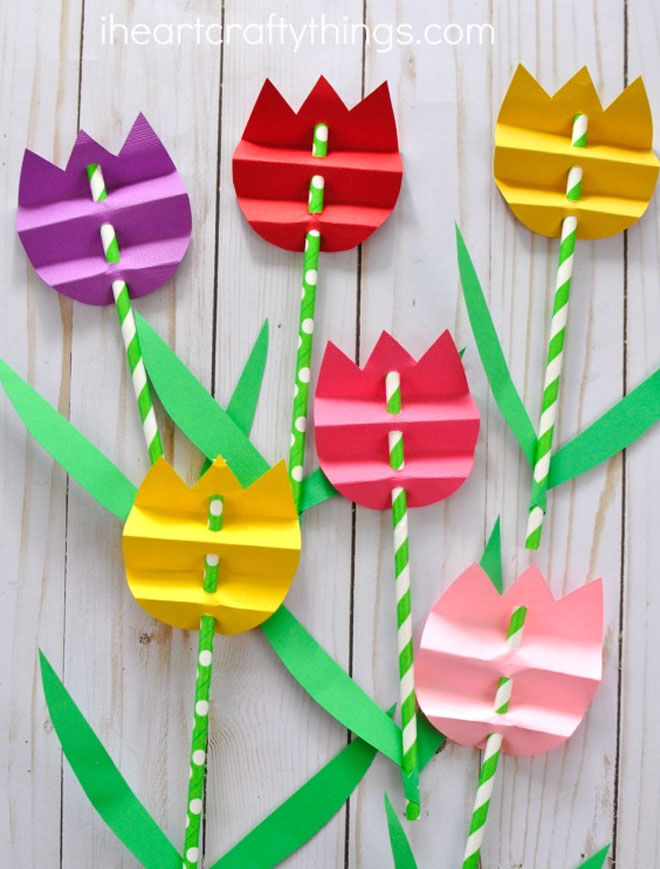 Pop these paper straw tulips into a glass of something happy and Mother's Day is made! (via i heart crafty things)
13. Wool dandelion bouquet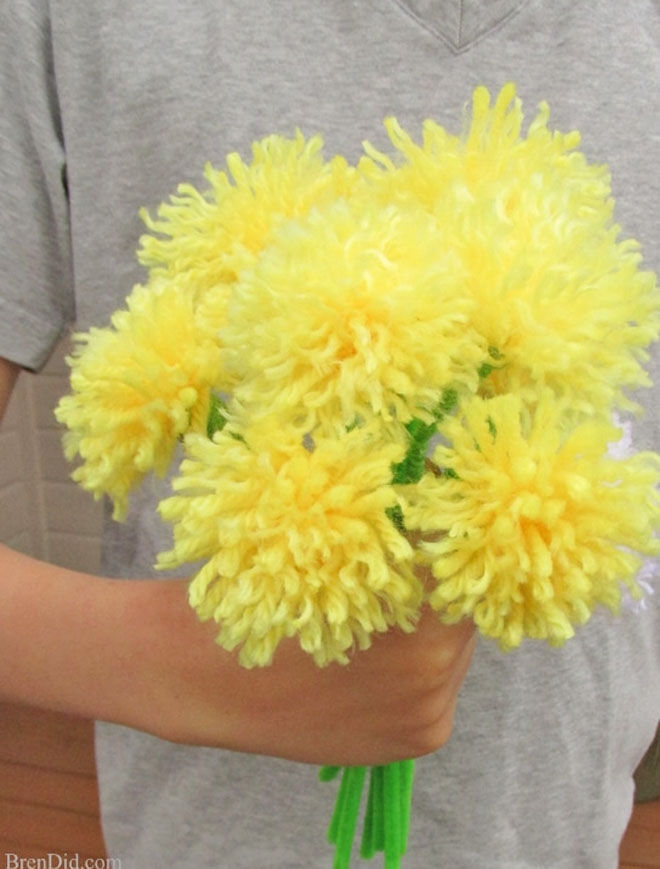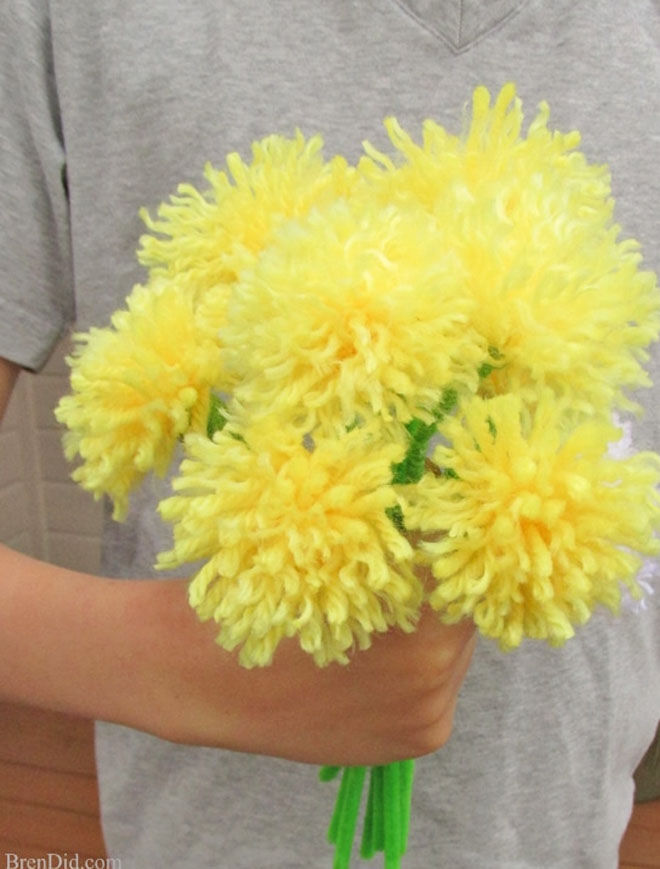 Some yellow wool and a fork are the main players in creating a fluffy bunch of colourful flowers – get the instructions at Bren Did.
14. Hand-drawn vases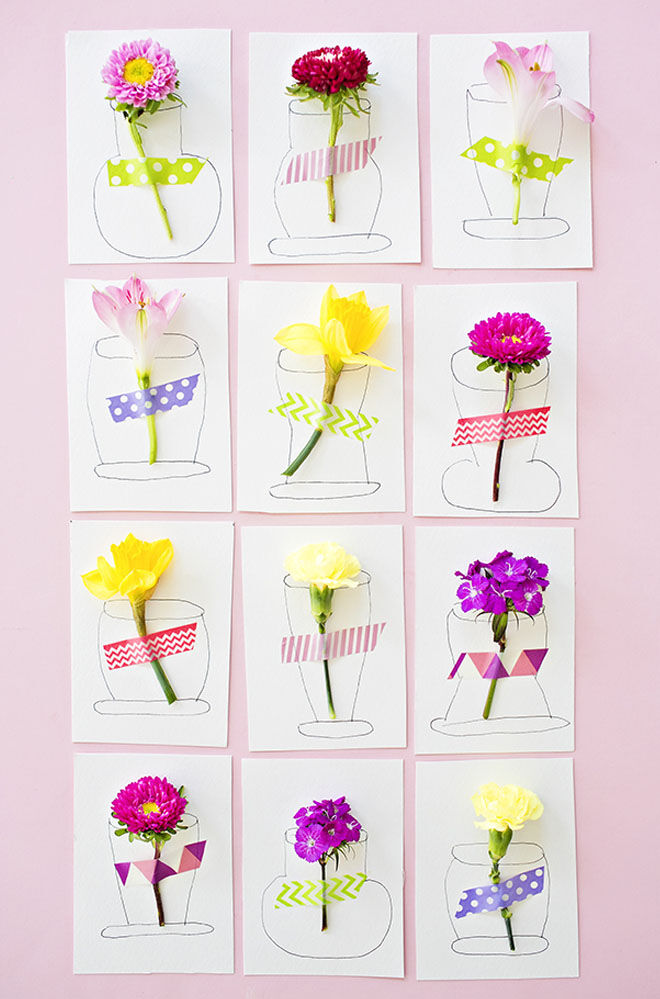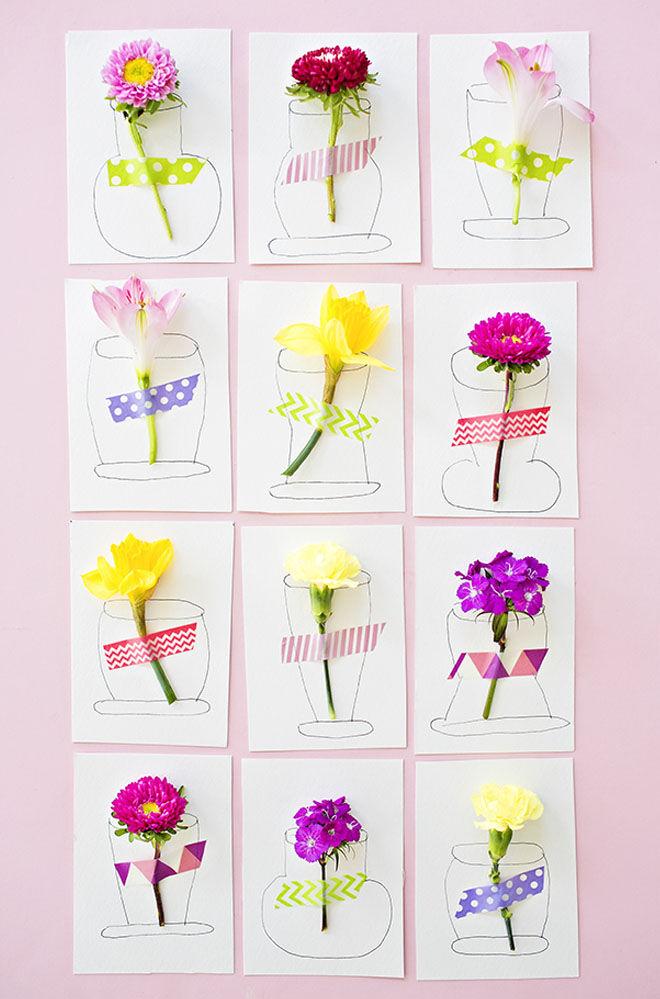 If the kids are keen to make their own Mother's Day cards for you and their grandmothers, simply get them to draw a vase, and pick a flower from the garden. I piece of pretty washi tape does the rest. (via hello, Wonderful)
15. Cotton bud flowers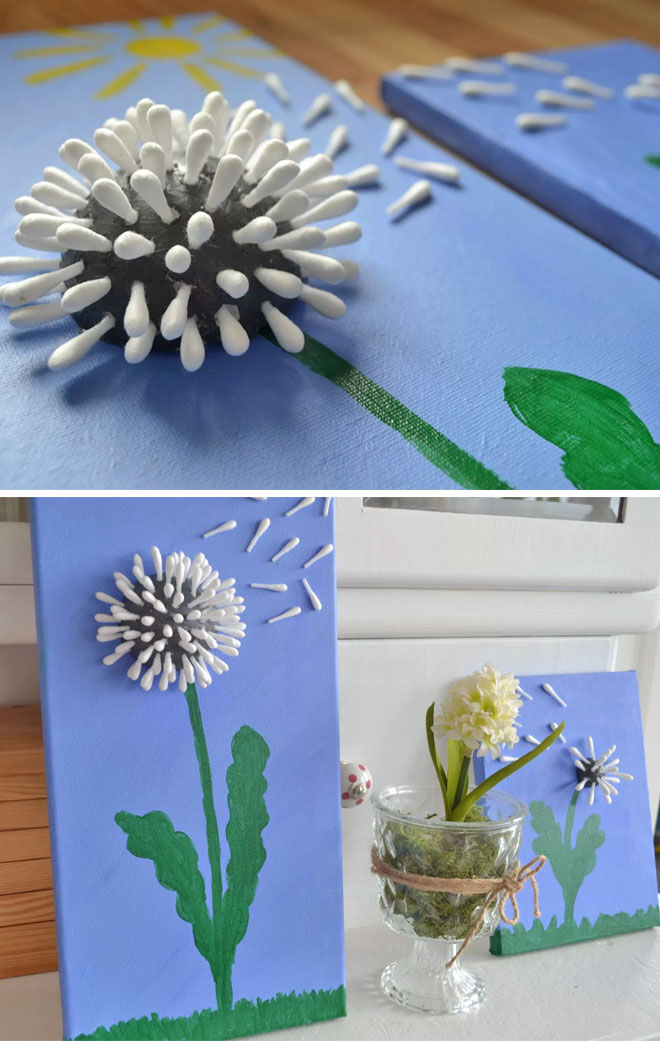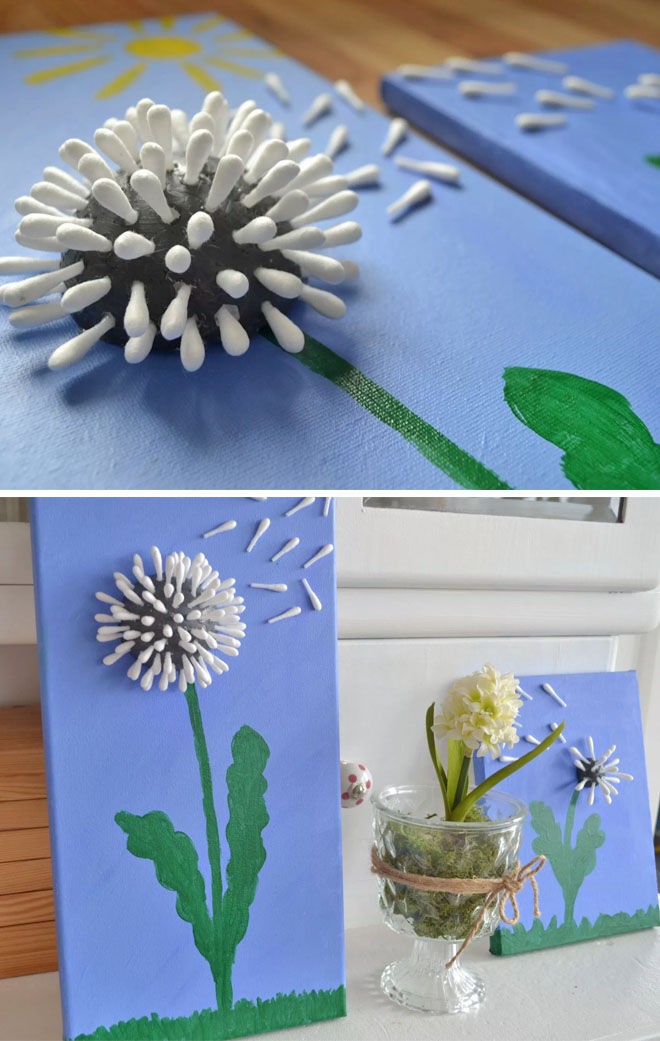 Create a standout piece of dandelion art with little more than cotton ear buds. Such a clever idea! (via Perlenmama)
16. Egg carton watercolour flowers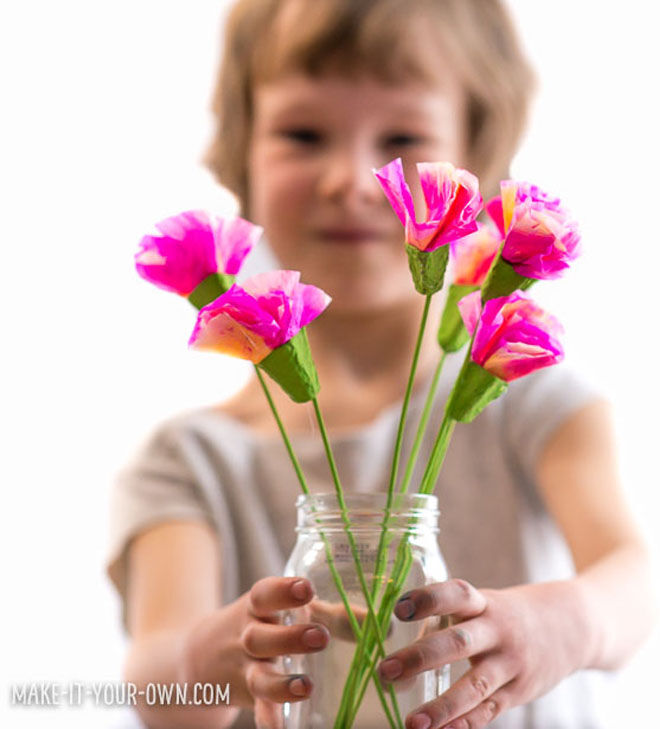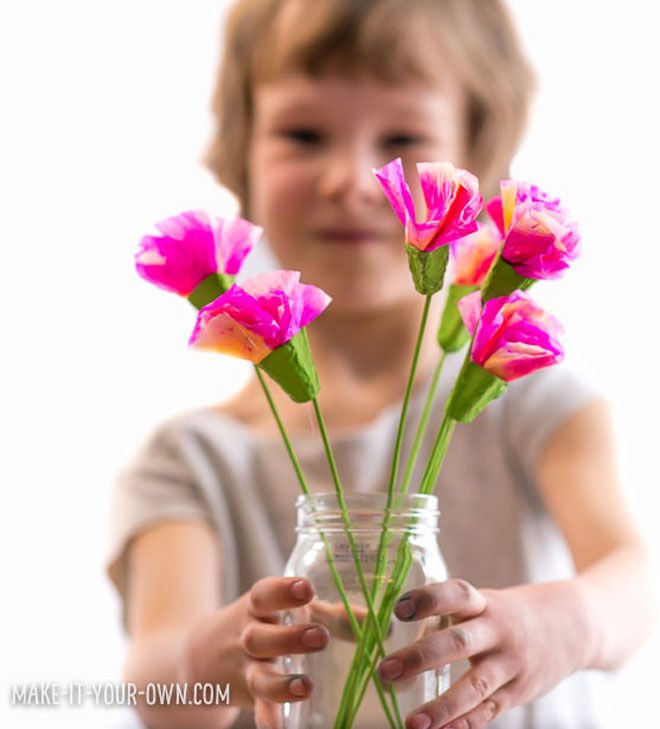 They may not smell amazing, but they certainly look it! This pretty posy can be made using the instructions at hello, Wonderful.
Feeling peckish? Whip up something delish from our Mother's Day recipes list.