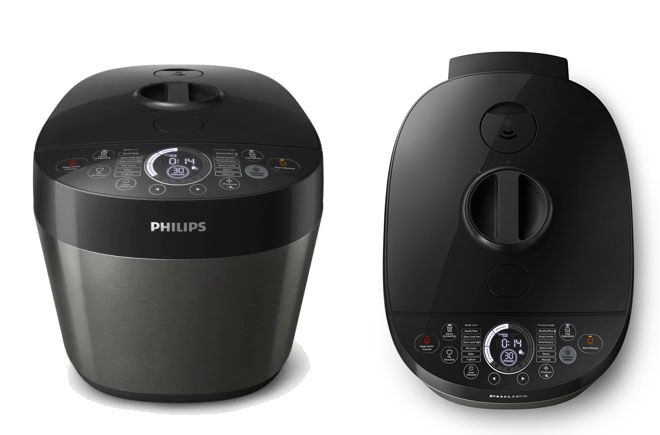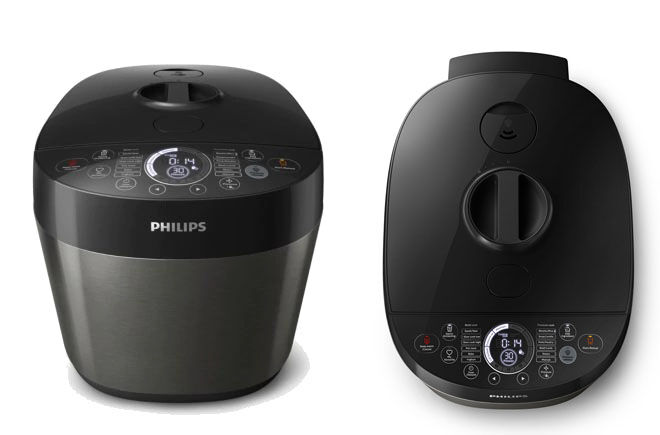 Having a bub on board doesn't mean tummy-pleasing homecooked meals have to take a pregnant pause. The super smart Philips Deluxe All-in-One Cooker is a kitchen whizz that takes all the fuss out of cooking while amping up the flavour.
It slow cooks, steams, bakes, pressure cooks and whips up a tangy batch of yoghurt, and all you need to do is add the ingredients and press a couple of buttons. Perfect for when you feel like an easy, mouth-watering homemade meal.
And to get your taste buds firing we've cooked up a few delicious recipes in the Deluxe All-in-One Cooker and popped them into a free handy meal guide for when baby comes home.
---
DOWNLOAD: The handy meal guide for when baby comes home
Bringing baby home is a momentous and exciting occasion for the whole family. Having nourishing meals on hand is made all the simpler thanks to the Philips Deluxe All-in-One Cooker.
Download our free eBook with three nourishing postpartum recipes PLUS 50 simple family meal ideas.
---
A compact kitchenhand
We're all about shortcuts that give mums and mums-to-be more time in their day – and the Deluxe All-in-One is like hiring a kitchenhand (for a fraction of the price!). It's a set-and-forget meal maker that lets you walk away and enjoy your day, knowing dinner is bubbling away.
Slow cooker mode: Every kitchen needs a slow cooker, and the Deluxe All-in-One is an expert at cooking melt-in-your-mouth dishes. Let tender meals develop flavour overnight or throughout the day, then lift the lid on a succulent meal once dinnertime rolls around.
Pressure cooker mode: If the hordes are starving, but your heart is set on a sumptuous home-cooked meal, there's no need to resort to take away. The All-in-One can have a meal on the table in minutes – even tough, cheaper cuts of meats will be fall-apart ready in a jiffy, with nine pressure cooking modes to choose from.
Saute/Sear mode: Kickstart the cooking process with a quick saute or sear to lock flavour and moisture in, and give a richer base to your meal.
The brilliant All-in-One can also steam, bake and make yoghurt to completely round off any meal prep. It even has a sauce thickening function to give meals an rich edge.
Mother's Day Offer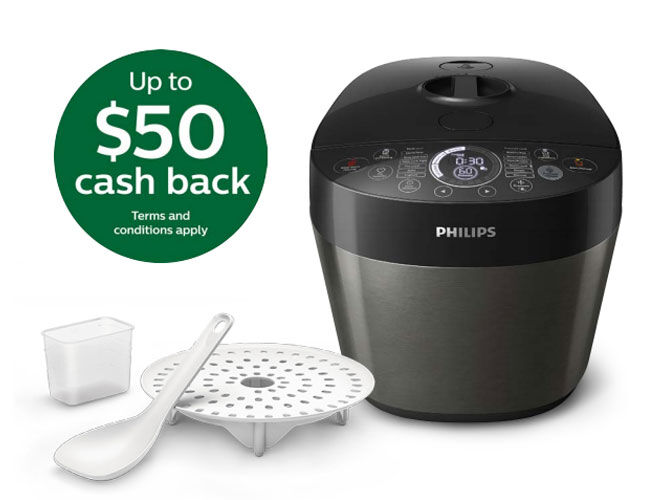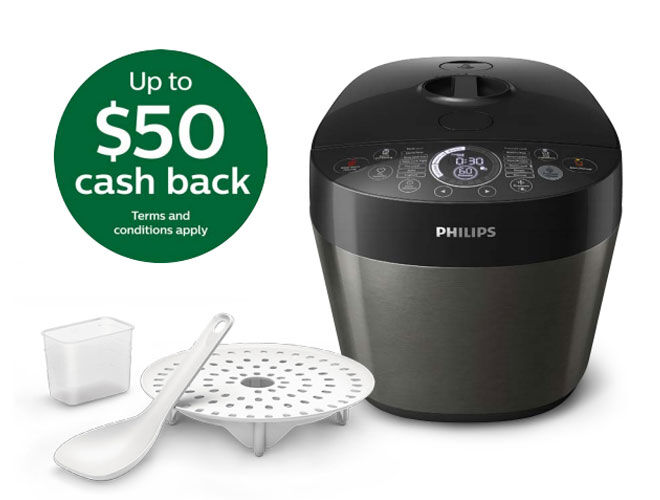 Right now, Philips is offering a Mother's Day special. Simply purchase a Deluxe All-in-One Cooker online or instore and receive $50 cash back. But hurry offer ends May 27, 2018.
Available online at Philips ($349).
This post is sponsored.