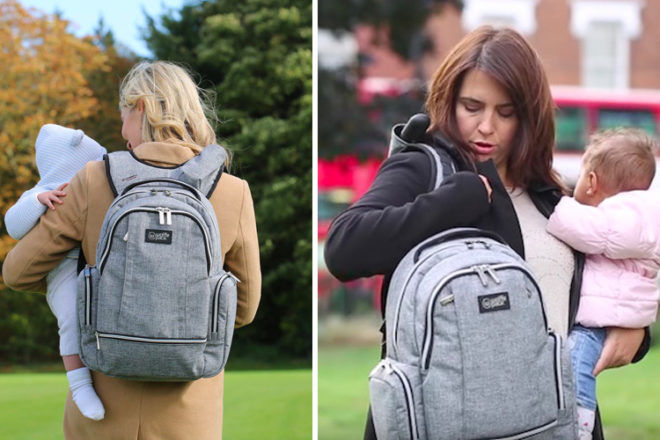 It's a nappy bag. It's a backpack. And it's so smart you don't need to take it off or put bub down to get something out of it. The Wolffepack Luna is a backpack nappy bag with a secret.
You only need one hand to access the Luna while carrying it on your back. With the flick of a wrist the backpack releases and swings around, so it can be clipped to your side. Then you grab whatever you need – even if you're holding your baby or they're in a carrier on the front. So. Smart.
Have a look at how it works:
The Luna also attaches to a pram or stroller and has all the nifty things you need when out and about: change mat, insulated side pockets for bottles, a heap of compartments and pockets and it's water resistant.
Available for pre-order at Wolffepack (special price $189.95), plus free shipping to Australia for two or more.
If you're hunting around for the perfect nappy bag, don't get out your credit card until you read our Before You Buy Guide: Nappy Bags.