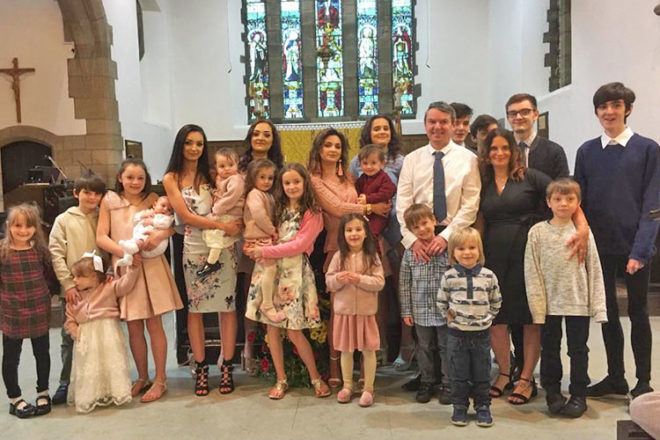 They may have vowed that their baby days were done, but Britain's largest family has just revealed they're expecting baby number 21.
Mum of the Radford tribe, Sue, shared in a family vlog that she's just been for an ultrasound to find out the gender of her 21st baby.
Watch the gender reveal below:
The little addition joins dad Noel and siblings Chris, Sophie, Chloe, Jack, Daniel, Luke, Millie, Katie, James, Ellie, Aimee, Josh, Max, Tillie, Oscar, Casper, Hallie, Phoebe and Archie. The couple also had another little boy, Alfie, who was stillborn at 23 weeks.
The couple revealed their 21st child is a little girl, who will be almost three decades younger than their eldest child, and is due in November. Sue, 42 and Noel, 46 say they can't wait to welcome their baby into the family. The couple had their first child when Sue was just 14, and are now also grandparents – their eldest daughter Sophie has children of her own.
After having their son Archie in September last year, Mrs Radford had said she was happy to stop at a 'nice even number'. Her husband adding, "It was going to end at some point. We both think this is it. I feel sad in a way but now we can get on and enjoy the kids."
But it seems babies always find a way!