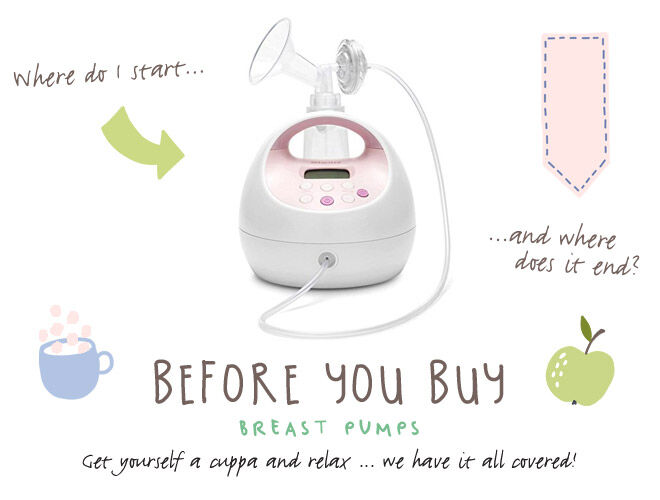 It's time to talk milk makers. While mother nature gave you the goods, the right man-made assistance can help keep your bub in steady supply.
Not all breast pumps are created equal, and which one you need all depends on where your pumping journey will take you. Are you going to express every day, or just when you need to go out? Are you going to use your breast pump at work, while travelling or just at home?
Here are all the questions you need to ask yourself before you invest in a breast pump. And don't forget to print out our handy Breast Pump Chooser Checklist before you hit the baby stores!

Before you decide what to buy, you need to know what you can buy and why. We've answered some basic questions for you to get your head around what's out there and what you might need.
Is it essential: No
How much will it cost: $25 to $400
How long will you use it: 1 month to 2 years
Should you purchase before baby's born: No
Breast pump accessories: Carry bag, milk storage bottles, pumping bra.
Can you buy secondhand: No. Using a second-hand breast pump isn't recommended (because ……. unless it's hospital grade.

Manual
Operated using your hand by moving a handle continuously.
---

Electric
Pumps the milk electrically using a motor that provides the suction. It can be plugged into power, but also has battery power as a back-up or for mobility.
---
Double
Electric breast pump that allows you to express both breasts at the same time.
---
Hospital grade
Large breast pumps used in hospitals that are designed for use by more than one mum. They can be hired and are a great way to test if you want to express.
---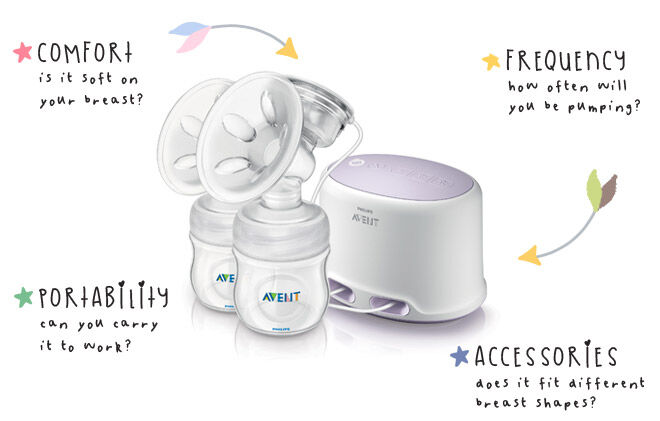 Getting a machine to do what your baby does naturally is harder than you might think (after all, sometimes even bubs struggle). To get the most out of your pump time, consider your requirements carefully.

It can be tricky to work out where and how often you'll need to pump before baby arrives, as the best-laid breastfeeding and pumping plans can quickly head off track. You may find that you'll need to use a breast pump more, or less, than you thought.
Things to consider:
How often will you be using a breast pump?
A pump can be used as a regular part of your feeding routine or 'as needed', such as for a special night out. What path you choose will affect your needs.
A manual pump is an affordable option if you don't intend expressing often.
An electric pump is the most efficient model (and less work on your hands!).
Will you be expressing every day?
Using a manual pump every day will give you amazing arm definition, but it will probably be uncomfortable after a while.
Electric pumps with different speed settings, including one for let down, will make the whole experience a lot more enjoyable on your nipples.
A double pump will halve your expressing time.
Choose a model that is well-built, with easily replaceable parts.
Is it compatible with your baby's bottle?
Some pumps can only be used with the same brand bottle, while others are compatible with different brands. If you don't yet know which type of bottle your baby like's best, look for a pump that's either compatible with a few types of bottles or comes with a conversion kit.
If you do change bottles after you've purchased a pump, don't panic, it just means an extra step of pouring your milk into the bottle your baby prefers.
---

This piece of equipment is being used on some really delicate parts of your body. Enough said.
Things to consider:
What is your breast shape and size?
There are different flanges/breast shields available that fit better to different breast and nipple sizes, including ones made from flexible silicone.
Do you want to have some freedom while pumping?
A breast pump that can be used with a nursing bra or bustier allows you to express both sides at the same time, hands free.
Where will you be expressing?
Does the size and shape of the pump and flange (the part that attaches to your nipple) allow for expressing while comfortably seated and relaxing?
Is the power cord long enough to reach a nearby power point without having to lean over or sit on the floor?
---

If you're going to be expressing on the go, make sure your pump is ready for the trip!
Things to consider:
Will you be expressing at work or when out and about?
Check the pump has battery back-up in case you can't find an electrical socket.
Look for one with a bag for transporting.
A car adaptor is a lifesaver if you're on the move.
How noisy is it?
While there's no shame in the pumping game, the noise some electric pumps make can draw a bit of unwanted attention.
---

Using a second-hand breast pump isn't recommended unless it's hospital grade. That's because breastmilk can sometimes get into the tubing and other parts of the pump, which has the potential to transfer illnesses.
Hospital grade models have closed systems, designed to be used by more than one person, but you'll still always need to use a new pump kit with each new person.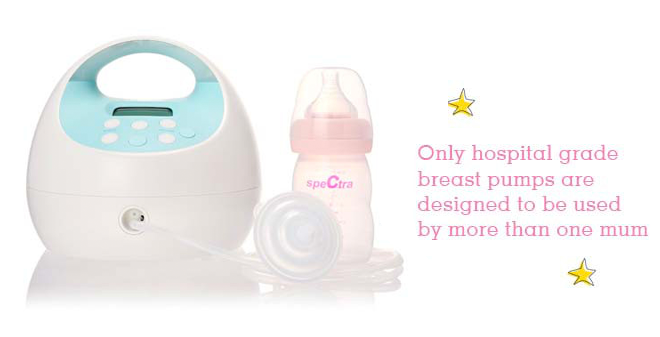 ---

If you're planning on using your breast pump for an extended period, consider these handy extras:
Pumping/nursing bra – to allow for hands-free expressing, from both sides.
Storage bag – so you can take the pump with you.
Milk storage bottles and bags – store excess milk in the fridge or freezer for use later.
Extra parts – breastmilk sometimes gets into the tubing of the pump, which is really difficult to clean out properly, so it's worth having extra tubes on hand.
In the market for a breast pump?
Join the closed Mum's Grapevine due date and baby groups on Facebook and ask other mums what they love about their breast pump.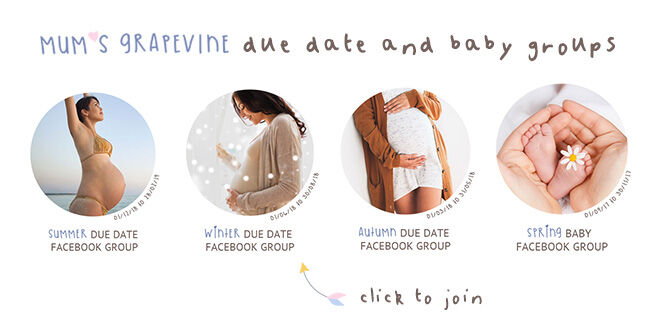 Images:  Philips Avent | Spectra