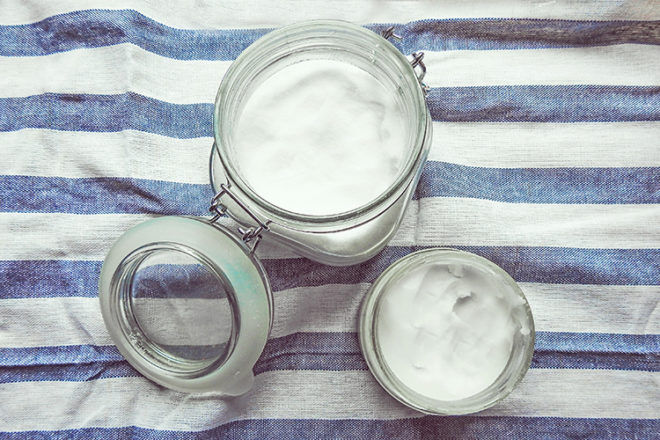 Making your own bottom balm to soothe bub between nappy changes is easy, cheap and this version is all-natural.
And it's not just baby's bottom that may benefit from this homemade wonder, some mums claim it's helped with eczema and baby acne. All it takes is a couple of ingredients, including breast milk.
Is there anything that this liquid gold can't do?!
How to make breast milk bum balm for baby
Ingredients
100ml breast milk
100ml grapeseed or coconut oil
1 tbsp grated beeswax
Few drops of vitamin E oil
6-8 drops of lavender essential oil (optional)
Method
STEP ONE: Heat the grapeseed or coconut oil with the beeswax in the microwave on low until just melted, about two to three minutes.
STEP TWO: Add the vitamin E oil to the mix.
STEP THREE: Pour the breast milk into the mixture while whisking. The mixture will get thicker as you whisk.
STEP FOUR: Let the mixture cool before using. It will keep getting thicker as it cools, so if you want to store it in a jar, pour it in while it's still warm.
The Breast milk Bum Balm can be stored in an airtight container in the fridge for up to three months.