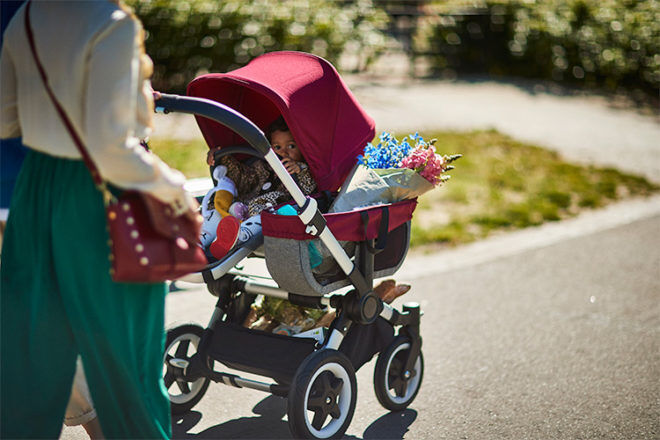 An unexpected perk for every new parent pushing a pram is realising you don't have to carry anything anymore. No more lugging about a massive tote or struggling with an armful of shopping – you now have your own personal trolley to take everywhere with you. Which is just as well, because with a new bub comes a lot more stuff to cart about.
That handy extra storage space can fill up quickly though, so if you're looking for a pram with a bit more, you can't go past the spacious Bugaboo Donkey2. Recently updated, it has all the room you'll need, now and in the future, and is even recommended by CHOICE® in their latest Double Pram review.
More space where you need it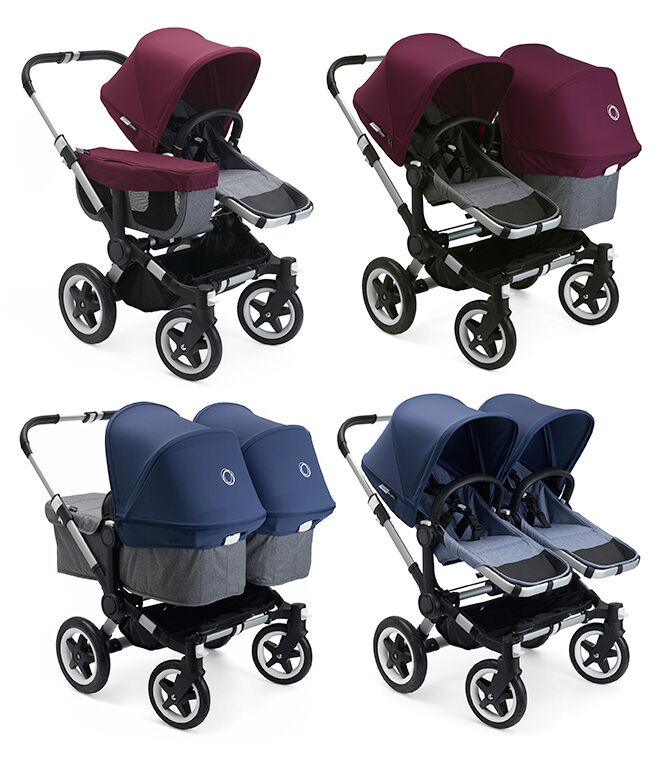 With a name like Donkey, you can be sure that this little packhorse on wheels is designed to carry more. Up top, an expandable side luggage basket helps you keep all the essentials easily on hand. No more fumbling at the bottom of your pram to find your purse! Look inside and you'll see built-in pockets to keep all your bits and bobs organised. And the removable cover keeps all your gear in place.
But wait, there's more. Look underneath and you'll find an expandable underseat storage basket. Just the ticket if you're packing for an all-day adventure, or the space you need if you swap the side basket for a second seat.
Grows with your family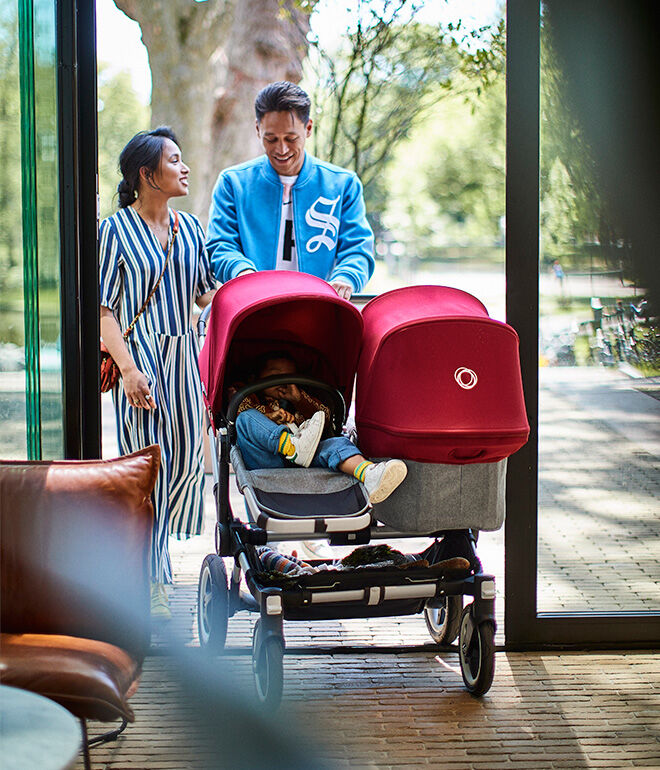 The Bugaboo Donkey2 can be used from birth with the bassinet, before switching to the seat when bub can hold themselves up a bit better. Then when number 2 comes along, this clever baby wagon expands into a side-by-side double pram in just a few simple clicks.
Even when the pram is fully expanded, you'll still have room to move – the chassis of the Bugaboo Donkey2 still fits through standard doors in duo mode. And when you're done for the day, easily remove the seat and wheels for storage – in even a small car boot.
Built tough to take you more places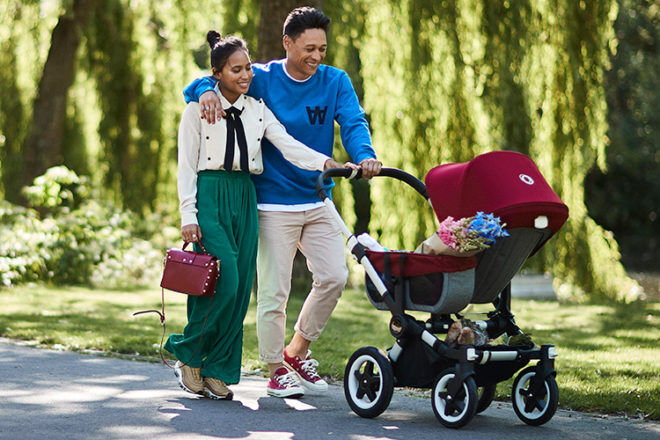 Just like its namesake, this all-purpose pusher is designed to tackle even the toughest terrain. The enhanced all-wheel suspension and foam-filled tyres help your precious cargo cruise in comfort. If you're trekking over gravel or grass, simply lock the front wheels to smooth out the ride. Or you can even stroll to the beach in the two-wheeled position.
Step out in style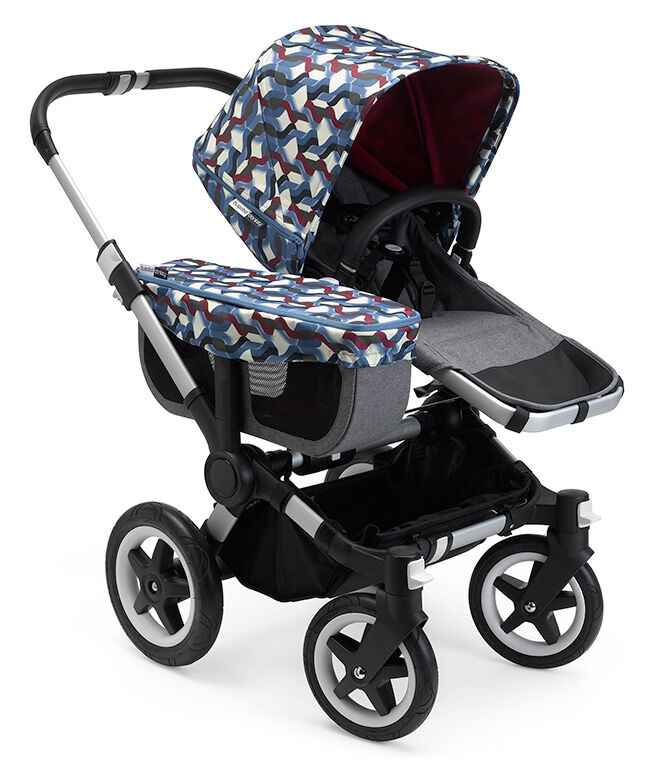 On top of all of its great features, the Bugaboo Donkey2 can be customised to suit your style. Choose from the latest colour palette, including a rich ruby red and beautiful blue, or go bold with new season autumn prints. The chassis is available in black or aluminium.
Bugaboo also offers colour-coordinated accessories including a footmuff, seat liner, and sun canopy.
The Bugaboo Donkey2 is available from Bugaboo (from $1,949).