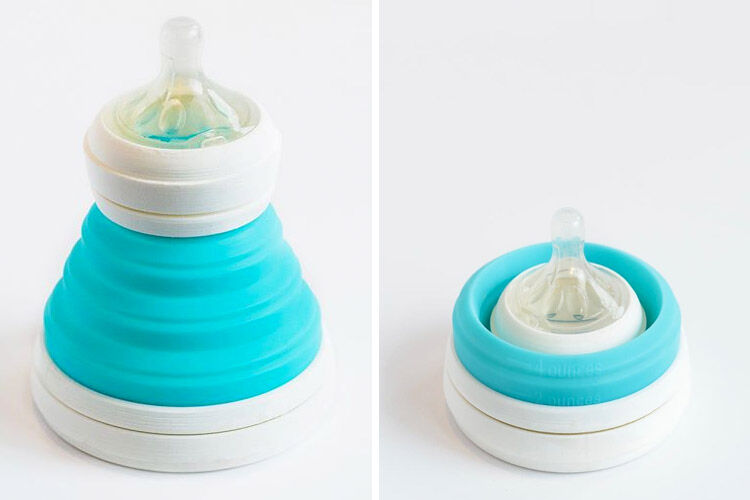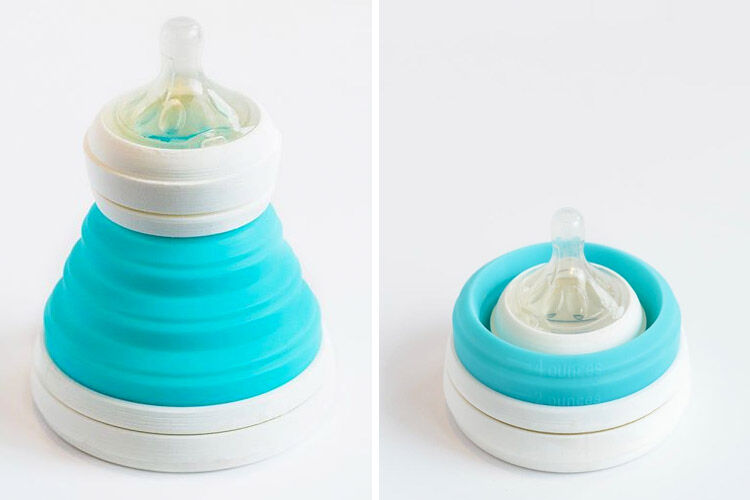 Here's a baby bottle that's so compact it can be carried around in your pocket. And even more amazing, it eventually becomes a sippy cup as bub grows. Yep, we love it too.
CollapseAndGo has created the first collapsible baby bottle – and of course, it took a mum and dad to think of it. The clever design means the Collapsabottle folds down into itself, so it can be stored without taking up much space in the nappy bag.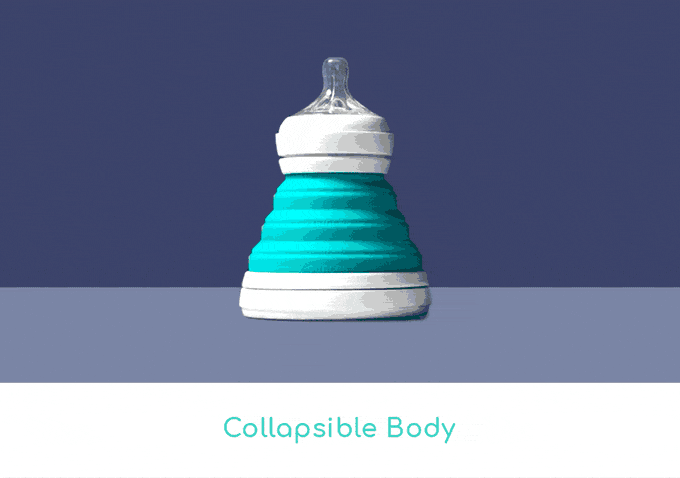 Collapsabottles are stackable, so three or four bottles can be stored on top of each other, taking up as much room as a single normal bottle. The bottles are made from silicone which is odourless, tasteless, and mould and bacteria resistant.
They have just a couple of parts, which can be popped into the dishwasher. And the interchangeable lids mean they can be used as a baby bottle or sippy cup by simply swapping out the nipple.
You can even collapse the baby bottle as bubs is drinking, so excess air is released from the bottle. And if all of that isn't awesome enough, they're also tip-proof, so they won't fall over and leak.
Clever, space-saving, safe and kid-proof – there's everything to love about CollapseAndGo.
CollapseAndGo has met and exceeded its Kickstarter goal, with a week to go. Deals start at $34 plus $10 postage to Australia for your choice of a Collapsabottle or Collapsacup, via Kickstarter.