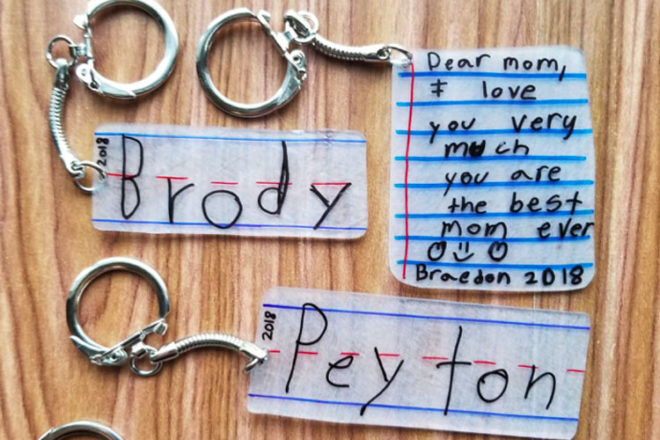 The first clumsy words your child scrawls always makes a mum's heart leap, and here's a gorgeous way to carry it with you always.
Keepsake shrink film keychains with your kiddo's writing are easier than they look to make, and are ripper Mother's Day gifts (for yourself or grandma).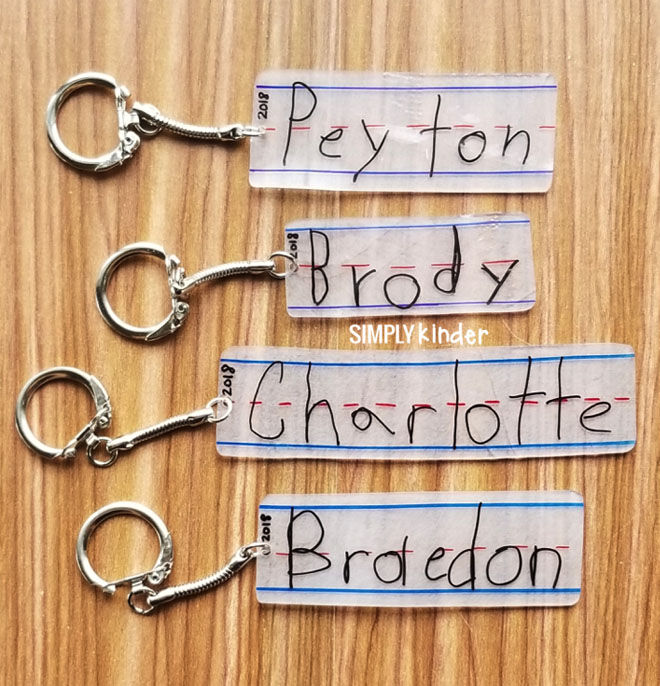 With a little help from an adult, all the kids need to do is jot down their names, or cute little messages on the shrink film. Then it's just a couple of minutes in the oven and the addition of a keychain and hey presto – handwriting preserved forever.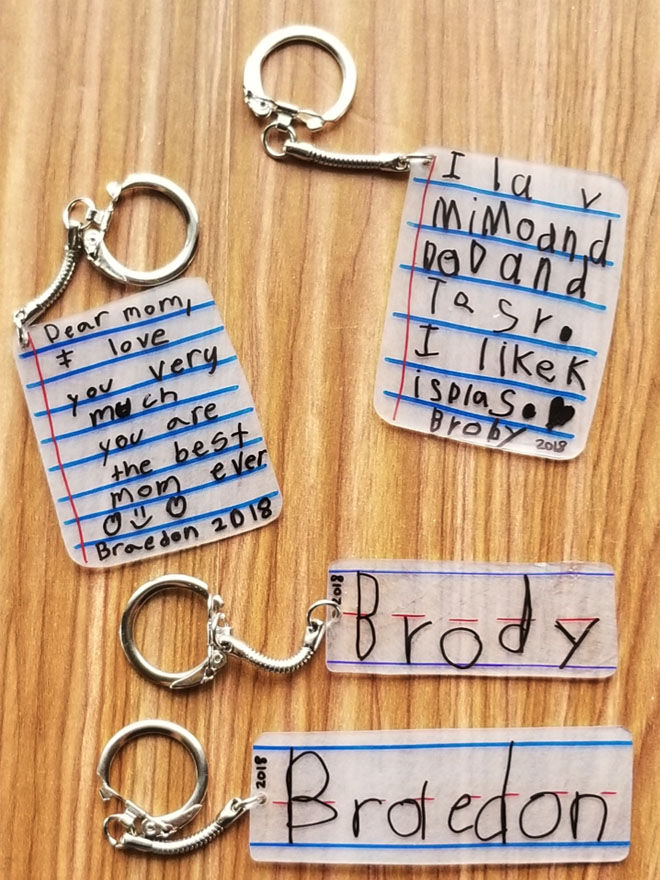 Make sure you head over to Simple Kinder where you'll find all the instructions and where to source the shrink film from (it is available to ship to Australia).