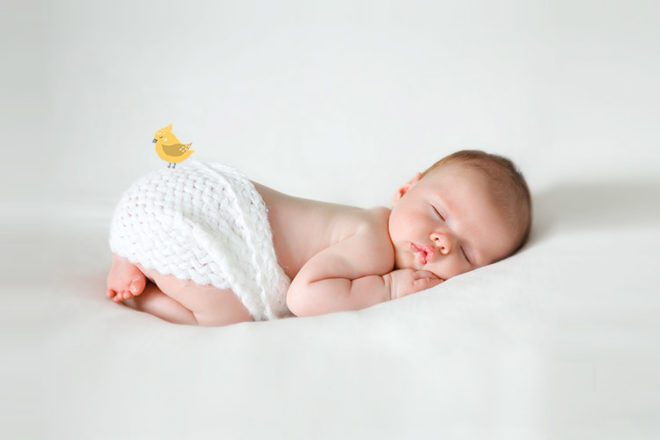 Megan Nicole admits she's a unique baby name hoarder. The mum-to-be has scraps of paper and notebooks littering her drawers, all filled with more than 1000 unique baby names.
The Mum's Grapevine Due Date Group member says any time she hears a name that's a little bit unusual she scribbles it down – and now she has a list that's bursting with more than 1300 unusual baby names. And she's agreed to share it with the Mum's Grapevine tribe.
Here's Megan's impressive list of 1391 unique baby names for girls and boys.
A | B | C | D | E | F | G | H | I | J | K | L | M
N | O | P | Q | R | S | T | U | V | W | X | Y | Z
Unique baby names that start with A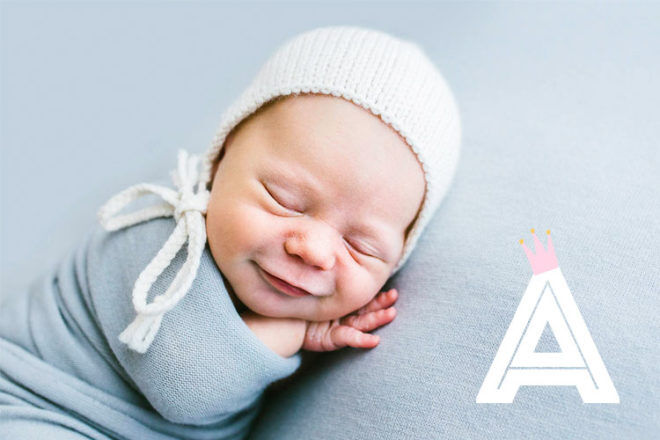 Annie
Addie
Allira
Amalie
Armani
Acacia
Amber
Aurora
Amity
Auli
Ariellah
Andie/Andi
Alma
Aria
Alita
Anastasia
Aaliyah
Arna
Ainsley
Anya
Ayva/Ava
Analeah
Austyn
Alexa
Annistyn
Amryn
Arli
Alice
Adelaide
Abigail
Amanda
Aubriella
Avril
Andrea
Aubree
Ayla
Abby
Audrey
Allegra
Adison
Alyssa
Alaska
Amelia
Arden
Airlea
Ahmeira
Avalee
Ariana
Alexis
Adley
Avyanna
Ariyah
Aoife (ee-fa)
Angela
Autumn
Abby
Alivia
Anakin
Alyce
Azarliah
America
Audrina
Ashleigh
Aubreeanna
Alayna
Annika
Amadee
Anaya
Astoria
Aeris
Annya
Ataya
Astrid
Adelaide
Adler
Andrew
Angus
Atticus
Aslan
Abel
Adair
Aiden
Ambrose
Adam
Avantee
Aspen
Axton
Arthur
Auden
Axford
Axel
Apollo
Arrow
Arbor
Abraham
Alec
Andres
Arden
Anson
Alexander
Archibald
Asher
Abram
Archer
Axel
Atlas
August
Austin
Ari
Arian
Andrè
Ashton
Anton
Alistair
Aldean
Anthony
Avalon
Albert
Arnold
Auden
Unusual baby names that start with B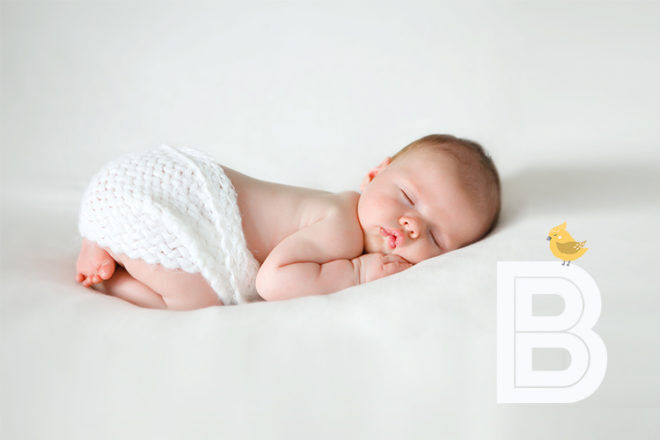 Bonnie
Bronte
Bray
Blossom
Betty
Bethany
Bryony
Bridget
Brodie
Bailee
Bronwen
Brandi
Breeta
Brylee
Bella
Blakely
Bexley
Billie
Brixley
Briar
Blair
Birdie
Brynn
Beth
Brooklyn
Braelyn
Breanna
Bellamy
Brielle
Brian
Billy
Blaze
Bram
Balthazar
Brody
Burke
Bailey
Bronx
Brennan
Burris
Bosco
Blake
Bennett
Byron
Bauer
Brock
Bowers
Brooks
Boone
Briggs
Bradyn
Blayden
Braythe
Benjamin
Branson
Blade
Bannar
Bridger
Brody
Bayler
Bryson
Bastian
Bohdi
Boden
Boston
Breckett
Beau
Brice
Boyd
Butler
Banjo
Breccan
Braxton
Bentley
Benvineto
Barrett
Brantley
Blaise
Unique baby names that start with C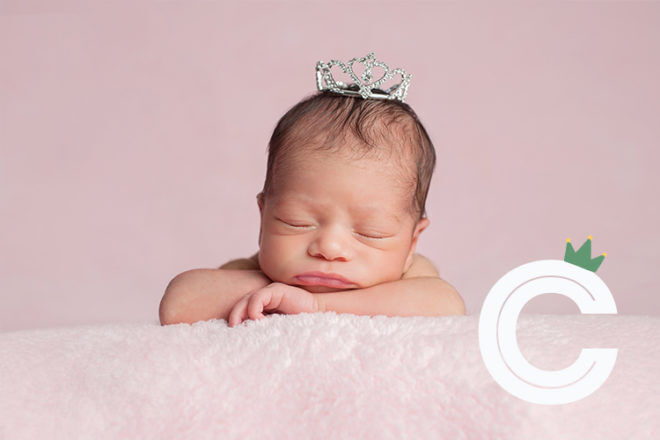 Celine
Candice
Cinnamon
Cordelia
Cricket
Calianna
Charlotte
Courtney
Celeste
Chelsea
Callie
Claire
Calla
Crystal
Clydie
Caisyn
Corinne
Capri
Clover
Chloe
Chanell
Carly
Charity
Citra
Carmella
Cambri
Cassidy
Cordelia
Caprice
Cailin
Carlisha
Coral
Cotton
Colette
Carina
Cordilee
Corina
Cruz
Carey
Chenoa
Cynthia
Calista
Cody
Carter
Chyna
Carson
Caleb
Carter
Cheston
Chad
Connor
Chandler
Chase
Cole
Charlie
Casper
Colton
Cronan
Cruze
Charles
Calder
Christian
Callaghan
Conrad
Casey
Chance
Calvin
Clark
Cyris
Cody
Coven
Cassian
Callum
Camden
Campbell
Cortez
Cannon
Cameron
Cedrik
Creighton
Cutler
Conley
Caspian
Cypress
Cullen
Caeden
Colin
Cooper
Crofton
Clifton
Caledon
Credence
Cove
Conway
Cyril
Calder
Cortez
Chett
Corey
Caesar
Crew
Unusual baby names that start with D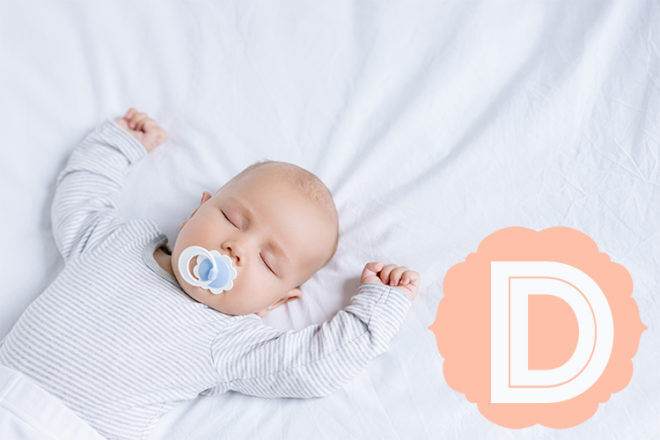 Delta
Deirdre
Dallyn
Darby
Domonique
Dempsey
Dallas
Delvina
Davina
Drea
Dolores
Dynasty
Destiny
Dixie
Dakota
Dawn
Dempsey
Dior
Delilah
Darcie
Dorothy
Dimity
Dovie
Delaney
Dylan
Dolly
Deserae
Demi
Daisy
Danika
Dahlia
Declynn
Dakoa
Davie
Darby
Darrian
Dalton
Dontay
Dodge
Drew
Draydon
Demetrius
Deckard
Dax
Duncan
Davies
Duggar
Duane
Daxton
Dylan
Drake
Dante
Darcy
Daesyn
Dale
Declan
Dion
Domonic
Devon
Delano
Dexter
Devlin
Daniel
Dimitry
David
Dennis
Dustin
Dylan
Dean
Dayne
Deacon
Darwin
Derek
Danny
Deegan
Denver
Dawson
Deaton
Dathan
Donovan
Unusual baby names that start with E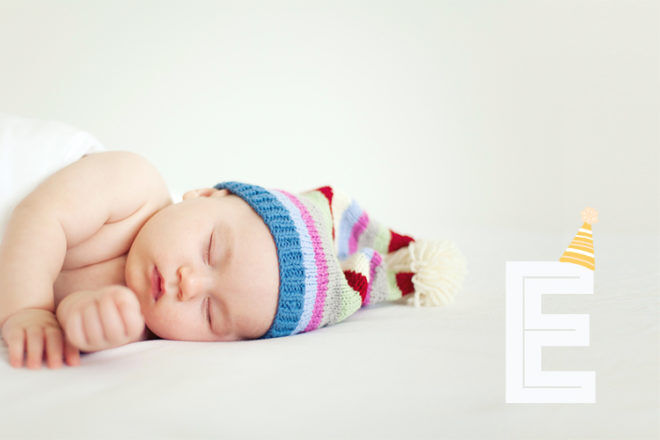 Elle
Eden
Elkie
Emilijah
Eisley
Elora
Elena
Elowen
Erin
Eloise
Ember
Elliot
Emerald
Eleanor
Elsie
Emmerson
Elora
Esther
Edwina
Elise
Ellie
Ella
Everly
Emmie
Elena
Eulla
Ethelyn
Evianna
Elkin
Unique baby names that start with F
Felicity
Flyn
Felicia
Florence
Fiona
Francesca
Flora
Fawn
Frankie
Fable
Freya
Fallon
Faith
Fleur
Felix
Fergus
Feeney
Flint
Fox
Finnian
Finius
Floyd
Frawley
Franco
Foster
Forest
Finley
Finnick
Feenab
Fisher
Fletcher
Finn
Ford
Frankie
Unique baby names that start with G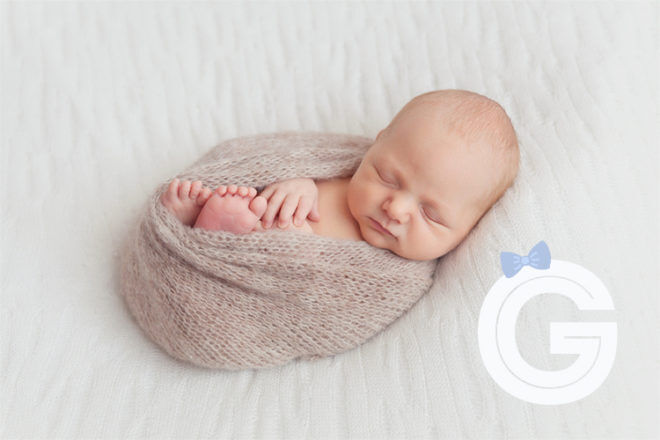 Gwendolyn
George
Greer
Ginger
Giovanna
Gloria
Gia
Gypsi
Grace
Giselle
Georgia
Gabbie
Gretchen
Gaia
Ginny
Gatler
Gibson
Gatsby
Gentry
Gallagher
Grady
Gallaway
George
Gabriel
Graylen
Gannon
Griffin
Gatlan
Gazer
Grant
Gage
Granger
Gareth
Gifford
Grayden
Garrison
Graeme
Glenn
Gunnar
Gideon
Unusual baby names that start with H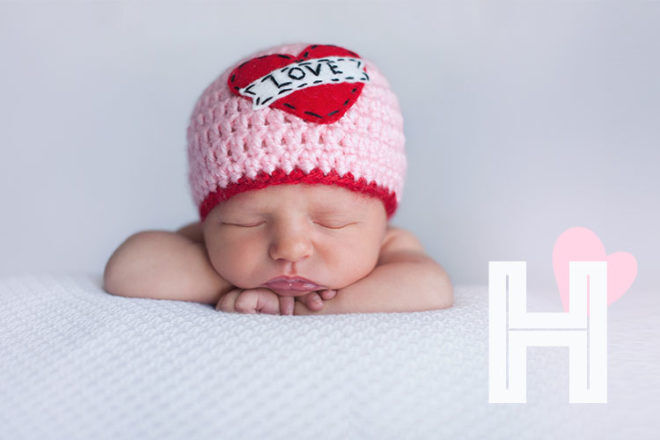 Haylo
Hollie/Holly
Hayley
Honor
Hartley
Honey
Huntah
Huntleigh
Haven
Harper
Havana/Havanah
Harley
Heidi
Henri
Hollis
Heather
Harlow
Hadley
Halsey
Hazel
Hope
Heironymus
Hester
Harrison
Hendrix
Holden
Heziah
Hudson
Hunter
Harry
Harley
Heath
Hamish
Holt
Huck
Henley
Hughan
Houston
Heston
Hawkes
Hanlon
Harvey
Huxley
Hayden
Holmes
Henry
Huey
Henrik
Unique names that start with I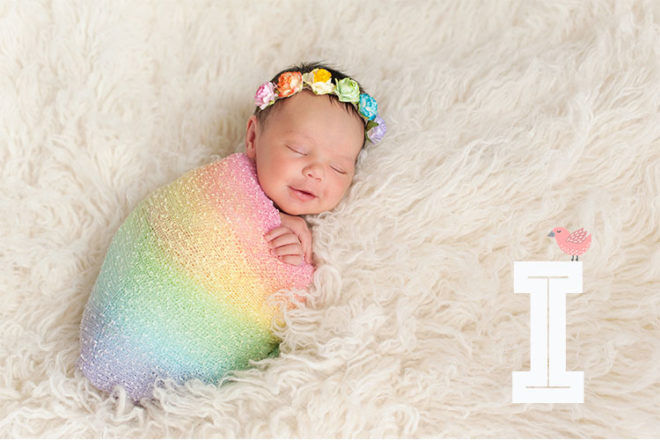 Iris
Imogen
Isla
Indiana
Ivy
Indie
Isabella
Ichabod
Indigo
Ireland
Indigo
Inara
Ivyisla
Ivan
Ian
Izaak
Unique names that start with J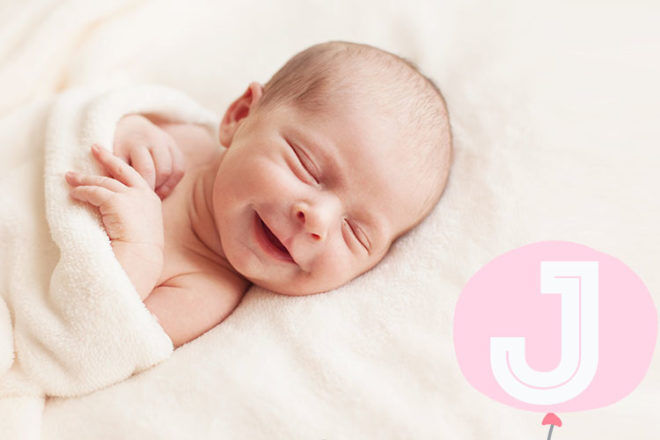 Jada
Jordana
Jupiter
Joelle
Jamarni
Jubilee
Javana
Juno
Jessalyn
Jagger
Jazlyn
Jaelyn
Jewel
Jacksyn
Jaxie
Jamaca
Jessamy
Jersey
Jaxine
Justice
Jacinta
Jayla
June
Jaide
Jayella
Jordi-Lee
Jennifer
Juniper
Jessica
Julia
Juliet
Josie
Jaida
Jasmine
Jemima
Jovie
Jett
Joyce
Joshua
Jean
Jenna
Jefferson
Jobe
Jecht
Judd
Jasper/Jaspah
Jaycob/Jacob
Joe
Jensen
Jones
Jenning
Jayven
Juno
Jharli
Jack
Jace
Jude
Jeremy
Jimmy
Jameson
Jax
Julian
Justin
Jake
Jagger
Jadis
Jerrick
Jeremiah
Jesse
Jett
Joseph
Jordan
Judah
Jaxton
Jailen
Jarvis
Jamal
Junior
Unique baby names that start with K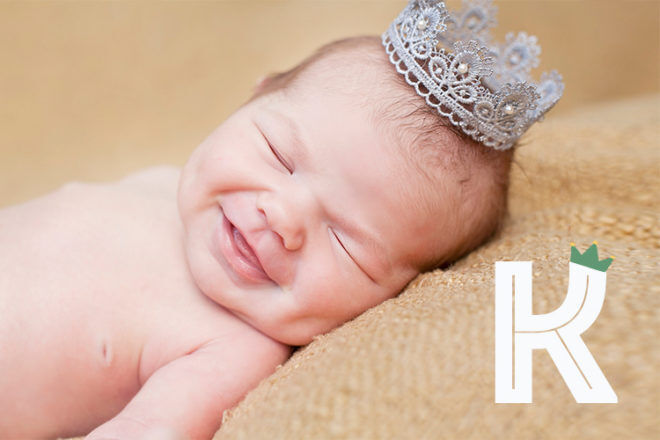 Kieryn
Kirrily
Kloe
Kelsey
Kori
Kylah
Kendall
Kailin
Kendall
Kinsley
Kaia
Keira
Kenya
Kaelynn
Kaydee
Kristin
Kaelyn
Kenya
Kirby
Katana
Kelly
Kennedy
Kassanda
Kincade
Kiki
Kienna
Koami
Karrigan
Kippa
Klyah
Kitura
Knoxlee
Katana
Kaia
Kordyn
Kinsley
Keira
Kinny
Kailani
Kate
Kayte
Koa
Klara
Krueger
Kailey
Kari
Katalia
Kayla
Kairi
Kurtis
Kilah
Kargan
Keith
Karl
Knox
Kash
Keanu
Kohen
Kyson
Keith
Korren
Kanyon
Kieryn
Kristian
Kenney
Karson
Kamden
Kovan
Killian
Kreed
Kanoa
Konar
Keillin
Kincade
Kenton
Kobe
Keaton
Kingston
Kyro
Kaedon
Keaton
Kobe
Krofton
Kahleb
Kyal
Kahle
Kenney
Karcen
Unique baby names that start with L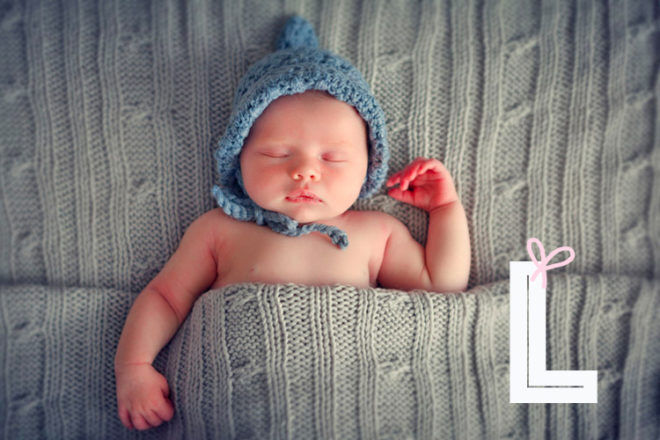 Luca
Liesel
Linnea
Lilac
Lacen
Lucinda
Leelie
Logan
Letisha
Lucy
Libbie
Layton
Levelle
Lexi
Leigh
Lace
Laylin
Loren
Lyrica
Louisa
Lemon
Letina
Lana
Leilani
Lorelei
Lydia
Luna
Layla
Levi
Lakeisha
Libertee
Lottie
Liora
Loxley
Lily
Lola
Lane
Lilith
Lavender
Llana
Lurice
Landry
Lyndzi
Lilijana
Londyn
Lyra
Ladd
Lacey
Levi
Lincoln
Leopold
Leeroy
Lucas
Lakyn
Lathan
Logan
Lewis
Leox
Luke
Lennon
Loki
Leon
Lenny
Leroy
Langston
Luke
Lockie
Lurken
Leonidas
Lowen
Lexter
Laud
Liam
Louis
Ledger
Lucian
Lazlo
Lionel
Luca
Luxton
Lancaster
Leith
Lander
Leven
Lark
Lorcan
Lawson
Lowry
Lazarus
Latrell
Lawrence
Lyric
Larkin
Landon
Unique names that start with M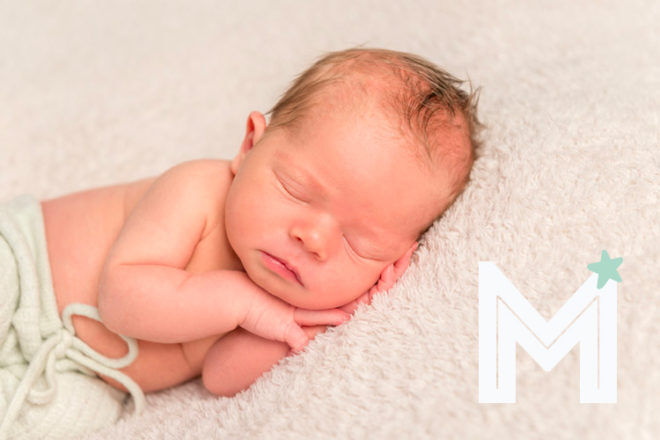 Madilyn
Mael
Mahalia
Mavis
Meadow
Meredith
Monroe
Milan
Morgan
Maggie
Miranda
Miffy
Maxine
Murphy
Maceline
Mira
Magnolia
Myrtle
Millicent
Marley
Maisie
Mackinley
Matiyah
Matilda
Mackenzie
Madison
Maeve
Margot
Milana
Maude
Macy
Mia
Mila
Maree
Mariah
Myah
Mischa
Maxine
Molly
Monika
Maysen
Maylah
Maia
Moxlan
Mika
Myrtle
Melody
Mercy
Mallory
Maclennan
Myley
Misty
Mercy
Maves
Micah
Montgomery
Mercer
Morris
Murray
Makson
Mason
Maccabe
Max
Marcel
Malyk
Matthew
Memphis
Maccauley
Maxson
Mordecai
Miles
Malachi
Milton
Maverick
Maddox
Milo
Madden
Merlin
Malcolm
Marshall
Miller
Mitchell
Marshall
Marcus
Mateo
Merrick
Mars
Unique names that start with N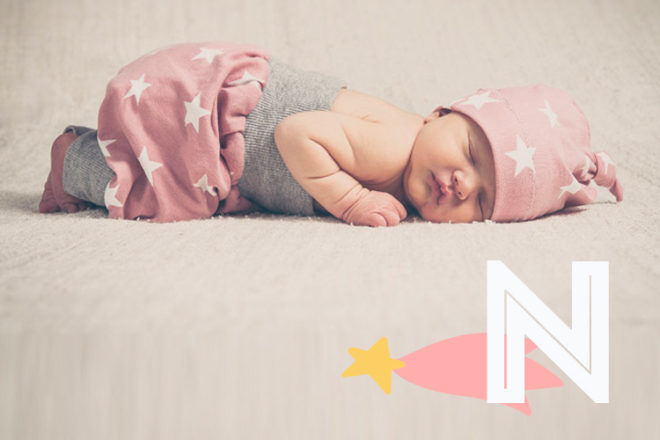 Nolan
Nashtyn
Nya
Nova
Nhulla
Nakiyah
Nerida
Nevaeh
Nancy
Natalie
Niomie
Nala
Nicolette
Natalia
Nina
Nevelle
Nova
Neve
Nalu
Nirvana
Nickie
Nell
Nash
Navy
Nero
Noel
Nielson
Nate
Nikau
Nehemiah
Nolan
Nathanial
Nixon
Nico/Niko
Niklaus
Noah
Orla
Olea
Octavia
Onslow
Oakley
Opal
Odette
Olivette
Oceana
Olivia
Ora
Owen
Orchid
Oliver
Otis
Oberon
Orlando
Owen
Odin
Orion
Otto
Oscar
Orson
Olivander
Penny
Porsha
Petunia
Pia
Purdie
Pippa
Peggy
Pearl
Phoebe
Peregrine
Pixie
Parker
Penny
Phyllis
Prudence
Priscilla
Peta
Poppy
Primrose
Peony
Paige
Paris
Pridget
Priya
Prairie
Presley
Peppi
Pyper
Pearl
Pepper
Psalm
Pilot
Perseus
Perry
Peter
Patrick
Phoenix
Preston
Peyton
Pye
Porter
Pierre
Peter
Percey
Pike
Percy
Pryor
Pierson
Porter
Potter
Paxton
Palmer
Prussian
Parker
Quincy
Quinn
Quade
Quin
Quinton
Rory
Renee
Ramsey
Russia
Reverie
Ruby
Rue/Roux
Ruby
Romy
Reagan
Remi
Rylee
Raven
Ryliana
Reagan
Reapi
Reese
Ryann
Rosa
Rowen
Rehannin
Remy
Romona
Rita
Ranger
Remington
Rye
Roger
Rhett
Ronan
Ramsey
Robin
Ryder
Rhiatt
Rhyson
Roman
Riley
River
Reid
Rowdy
Rhodri
Rory
Romeo
Rhett
Rafferty
Rhyan
Reuben
Robert
Ridge
Ronnie
Remus
Roche
Rowe
Reign
Rhydian
Raynor
Raymond
Rogan
Reeve
Raphael
Renzo
Reinhardt
Rhodes
Reef
Silver
Sallie
Saskia
Spirit
Shakya
Sydney
Sullivan
Summer
Shea/Shae
Sorel
Symphony
Solay
Shiloh
Sakura
Sophia
Sawyer
Sophie
Saddler
Seraphina
Selma
Sarah
Sabrina
Sienna
Shelby
Saphira
Simone
Sloane
Sylvie
Sailor
Sabine
Storme
Stella
Skylah
Sadie
Sybil
Skye
Savannah
Sutton
Scout
Saige
Serina
Samara
Sian
Sunny
Scotlyn
Serenity
Sadie
Soleil
Sayla
Shayla
Seona
Solomon
Seamus
Sly
Steele
Saddler
Stellan
Samuel
Sean
Sinclair
Stuart
Saxon
Sid
Sullivan
Sloan
Sylvester
Sterling
Silas
Slate
Sebastian
Shipley
Stratton
Salem
Sparrow
Seth
Slade
Scott
Spencer
Swain
Steo
Slater
Shannon
Saunders
Saggar
Sutton
Stetson
Silas
Stewart
Smith
Story
Spiro
Sorren
Tavianna
Tilly
Tara
Tayah
Tennysee
Thurryn
Tazia
Tatiana
Trysta
Temperance
Tovianna
Taylor
Tansy
Tiara
Telineah
Teagan
Tia
Tameka
Talitha
Tahlea
Tonya
Tillie
Tallulah
Tahlee
Tayah
Tania
Tessa
Taylor
Thea
Tinlee
Tempany
Tara
Teya
Tex/Texas
Tiberius
Timothy
Turner
Tyler
Theron
Thorpe
Turbo
Talon
Tate
Tahkye
Tatum
Taiden
Tylan
Taj
Taurus
Tobias
Tyde
Taiyo
Tane
Toretto
Torbin
Trevor
Toronto
Tariq
Tennyson
Tyke
Tidus
Thorin
Theoden
Tarrant
Taiten
Thatcher
Trey
Todd
Trevor
Thorn
Trenton
Truett
Triton
Tucker
Tory
Trumen
Tavis
Teddy
Tristan
Thames
Tavish
Ty
Virlen
Verity
Villie
Virginia
Viola
Veronica
Violet
Vera
Veida
Vinson
Vaughn
Vinn
Valen
Vincent
Vulcan
Van
Vance
Valor
Wynry
Wilmer
Wyatt
Whisper
Wynston/Winstyn
Wanda
Wrenley
Waverley
Willow
Wyn
Wylla
Whitley
Winter
Wade
Wren
Waylon
Weston
William
Wilton
Wallace
Walker
Wilfred
Wilder
Windsor
Wyatt
Warren
Wilson
Wrangler
Wylie
Wolf
Xiomara
Xanthe
Xylah
Xander
Xeon
Xeno
Xavier
Yvette
Yelina
Yasmina
Yosef
York
Zarliah
Zola
Zadie
Zephee
Zenayah
Zila
Zosia
Zelda
Zinnia
Zoella
Zuri
Zienna
Zaida
Zaria
Zellè
Zaya
Zahra-Rose
Zarren
Zeo
Zayden
Zane
Zev
Zephyr
Zoltan
Zion
Zhayd
Zeppelin
Zyler
Zack
Ziggy
Zandah
Zeth