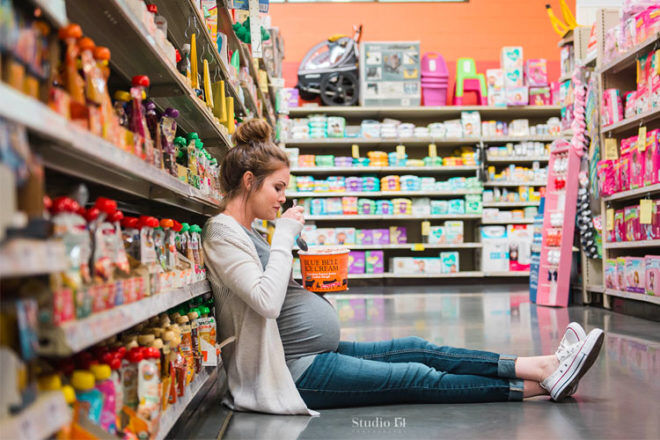 When trying to decide where to have her maternity photo shoot, mum-of-two Amy Scott ditched the usual soft lighting and flowing gown for her local supermarket and comfy jeans. Because: pregnant and hungry.
Expecting her third boy, Harrison, in June, Amy and her photographer Lauren Giles of Studio154 Photography hit up their local Texas grocery chain for a maternity shoot with a delicious twist. Amy got to indulge in all of her pregnancy cravings – from pickles to ice-cream.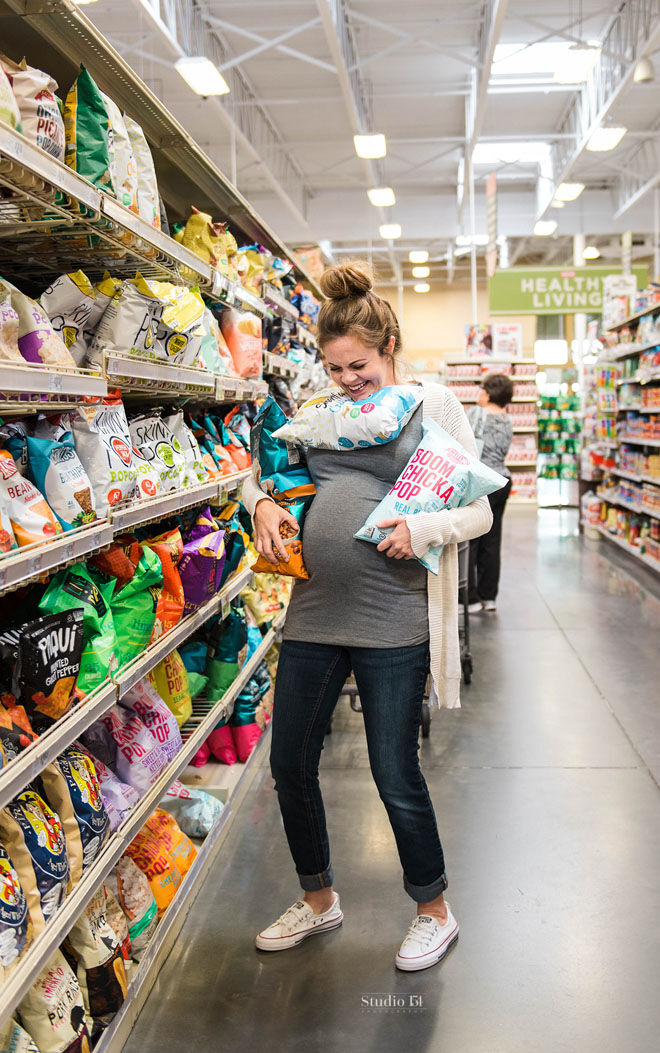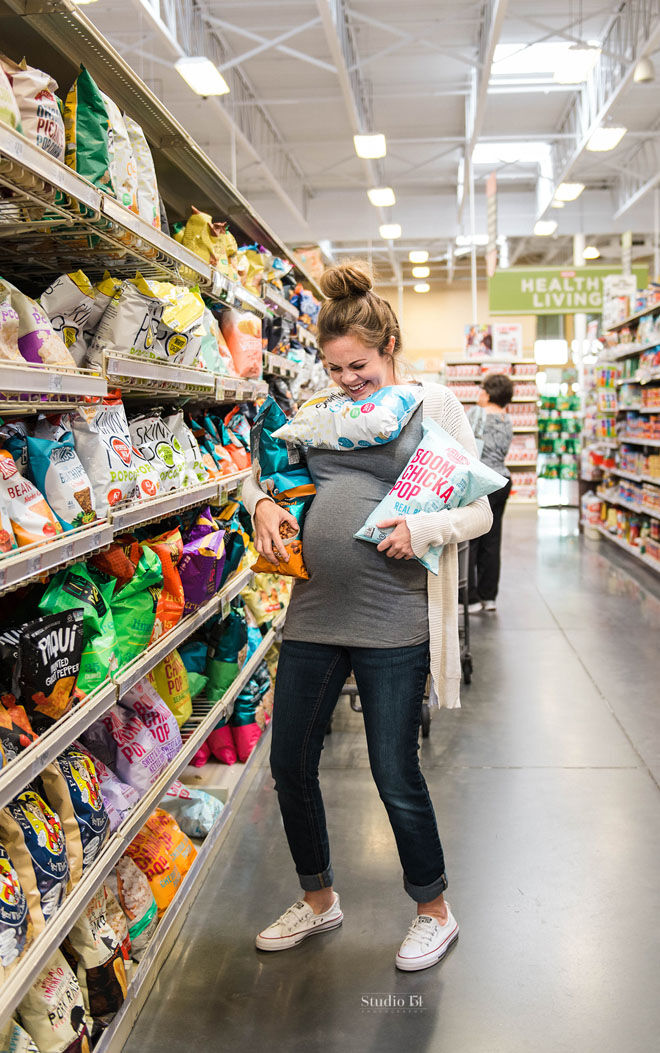 Photographer Lauren explains, "After all the precious-silly moments captured at home, Amy and I chatted and dreamed up a fun maternity shoot. Involving one of the stores that we spend probably most of our time at, the grocery store!
After a few phone calls and emails later with management, I had the date set and made our way to H-E-B, (where "Here Everything's Better"). I don't know about you, but what pregnant lady doesn't love the grocery store!"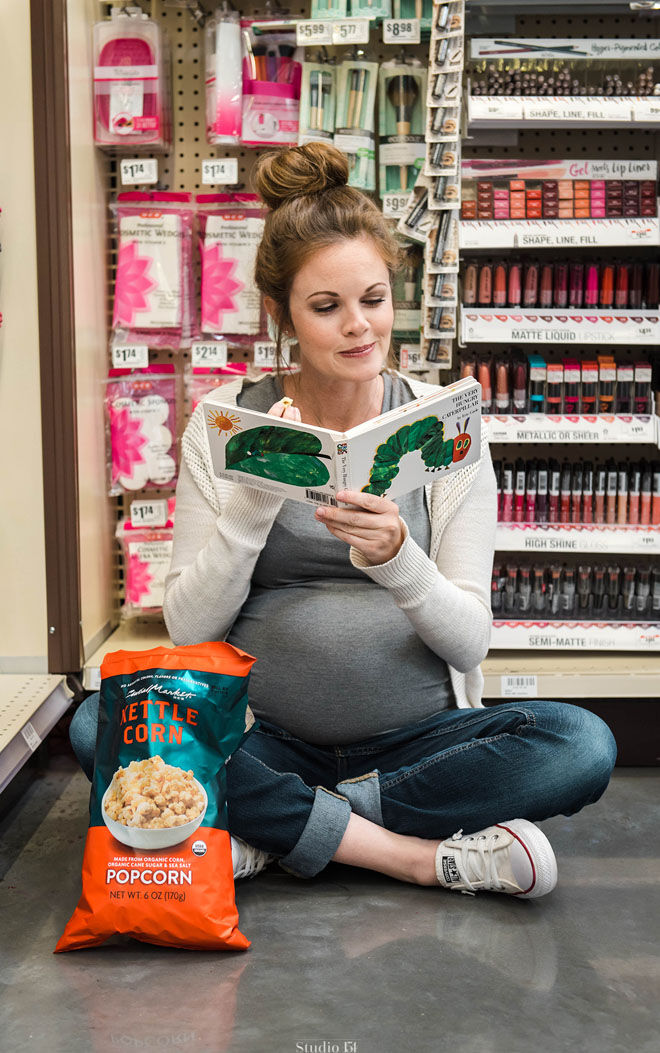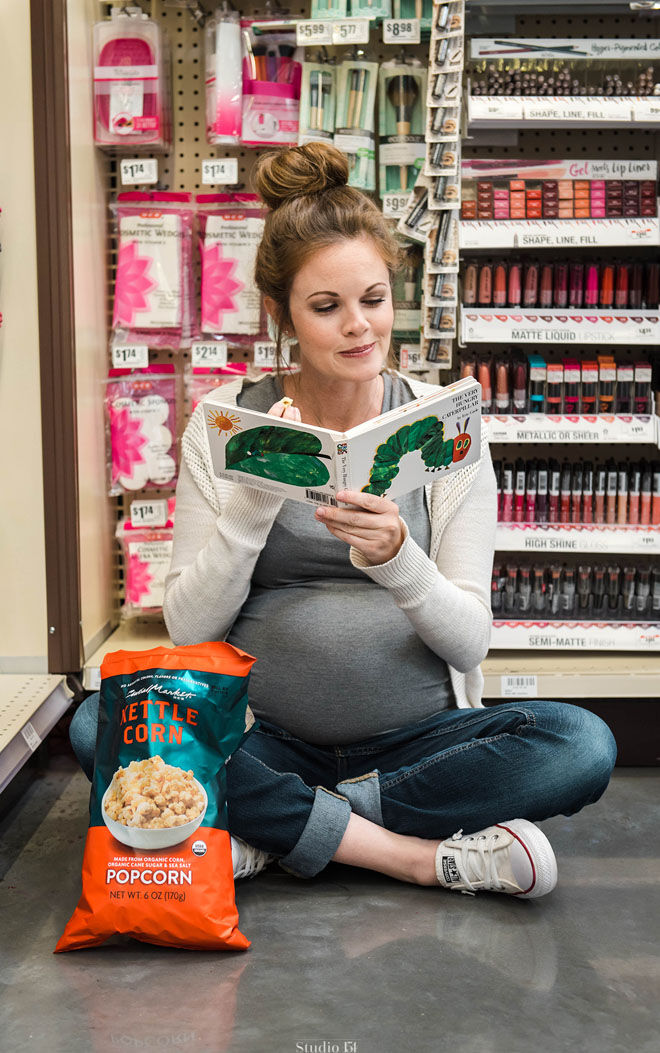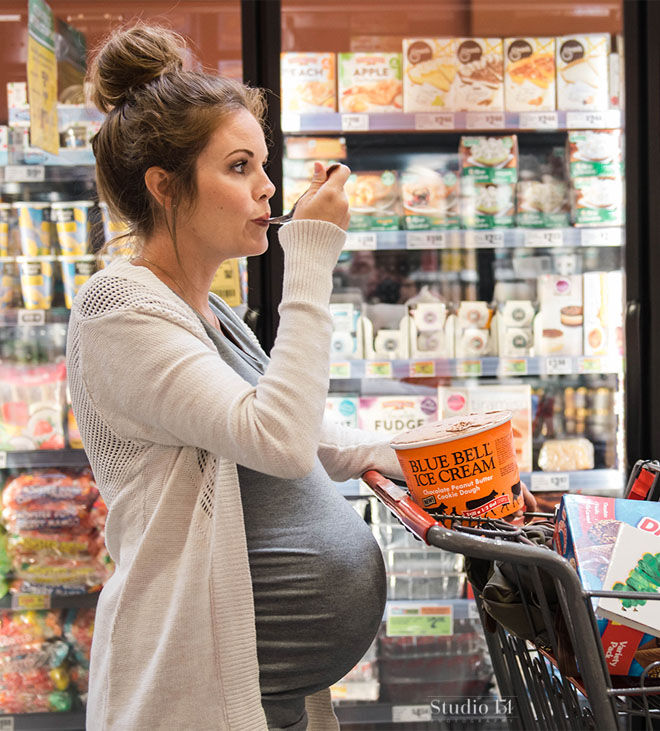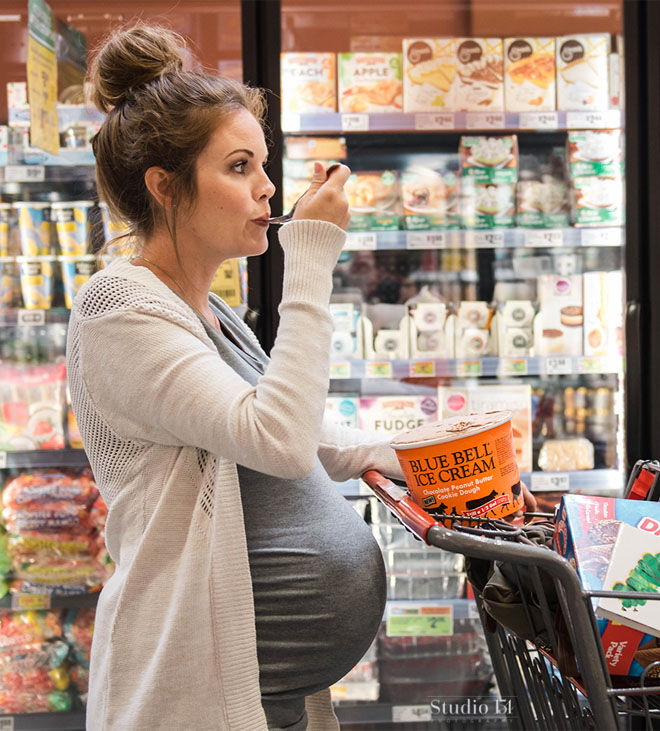 On the day of the shoot, Amy came prepared. "I couldn't help but crack up laughing as she showed me her spoon she brought from home, 'Ya know, just in case I need some ice cream,'" Lauren said.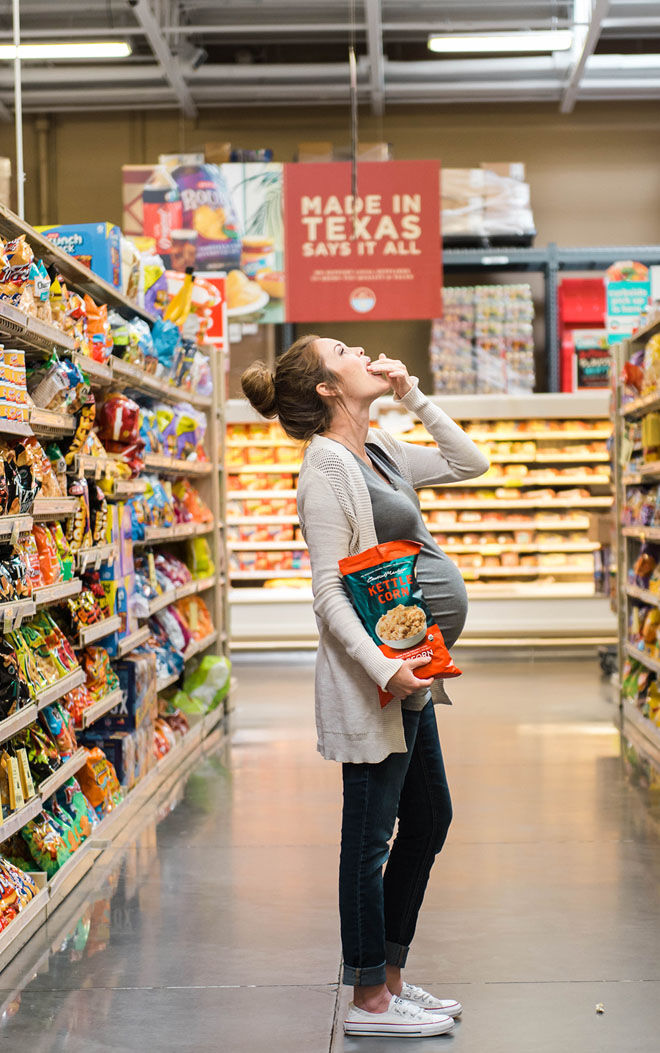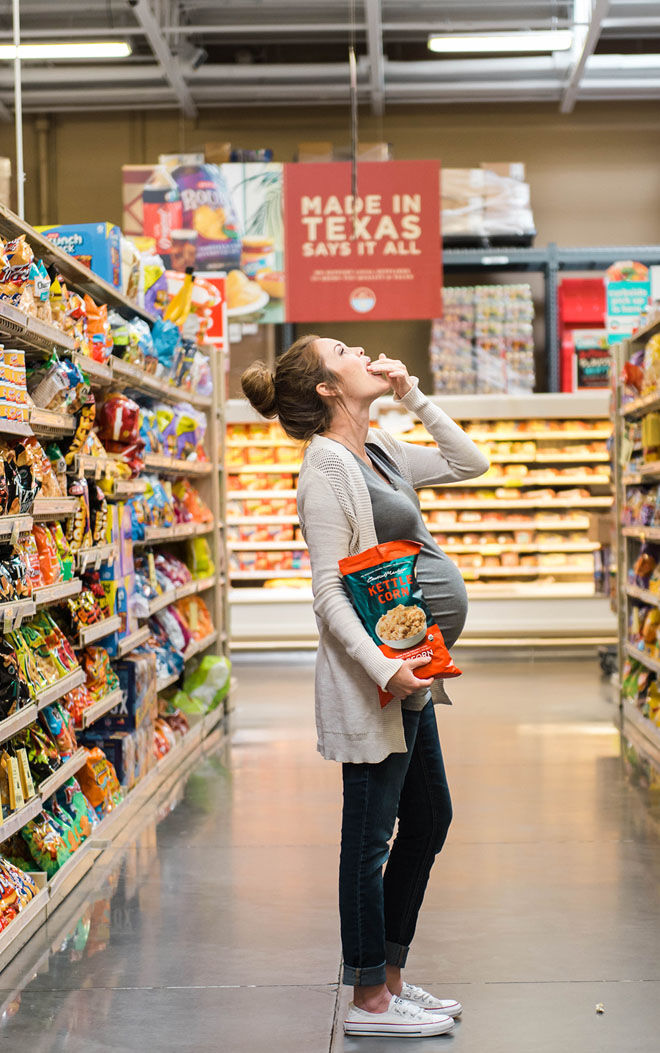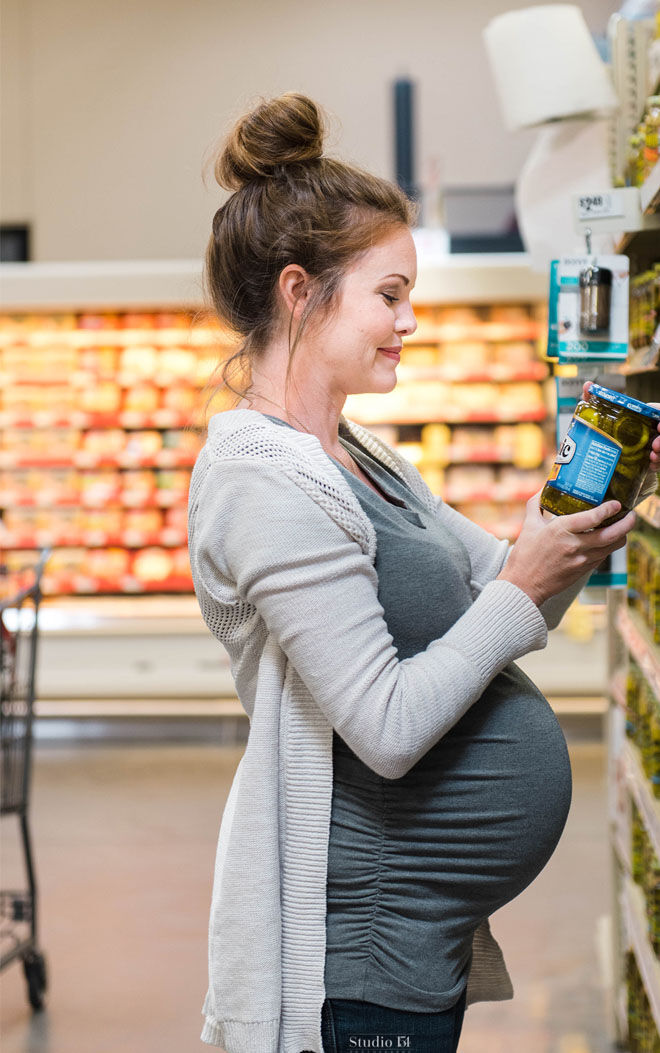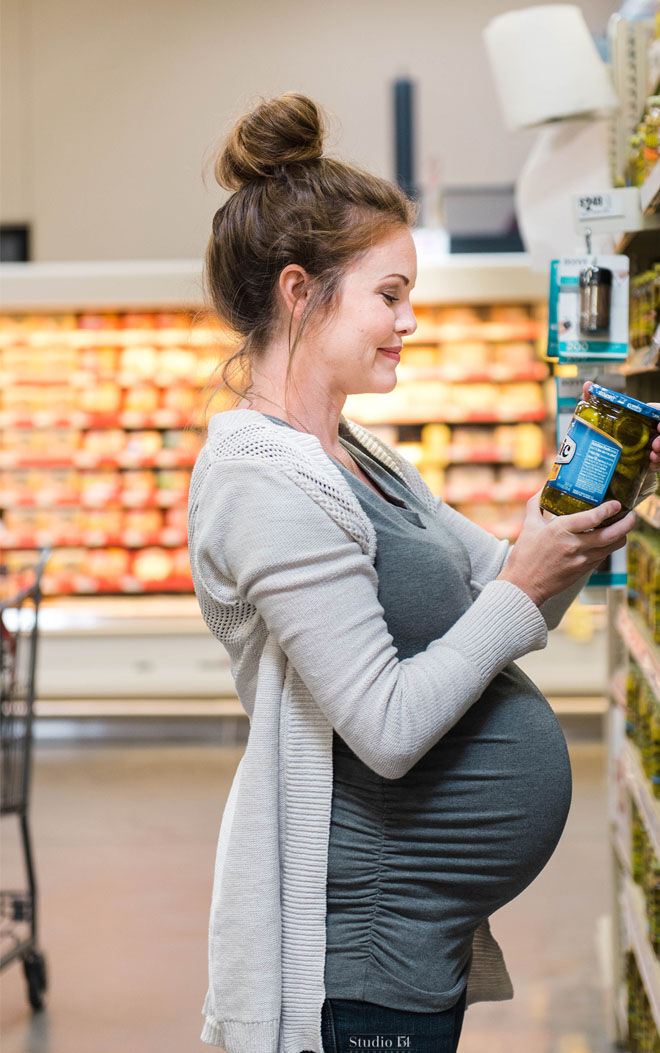 "We ventured 'round the aisles to her favourite spots, baby Harrison was craving kettle corn, and we made a stop to cool the heartburn – introduced Amy to TUMS Smoothies (these are LIFESAVERS) – and continued our way throughout the store. We laughed till we cried and had a blast capturing all those preggo faves."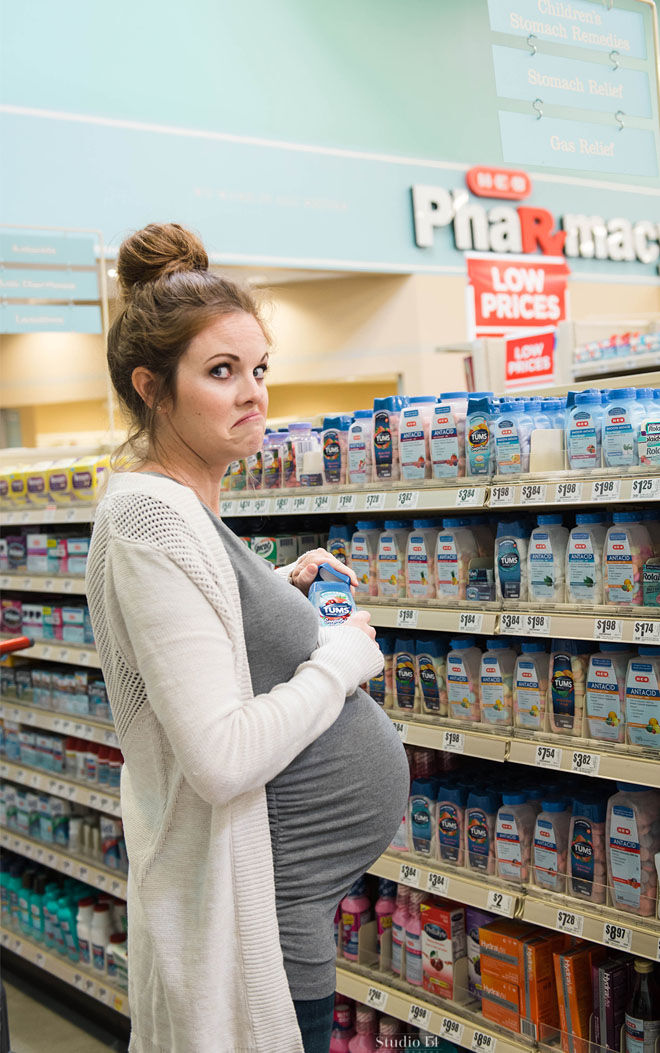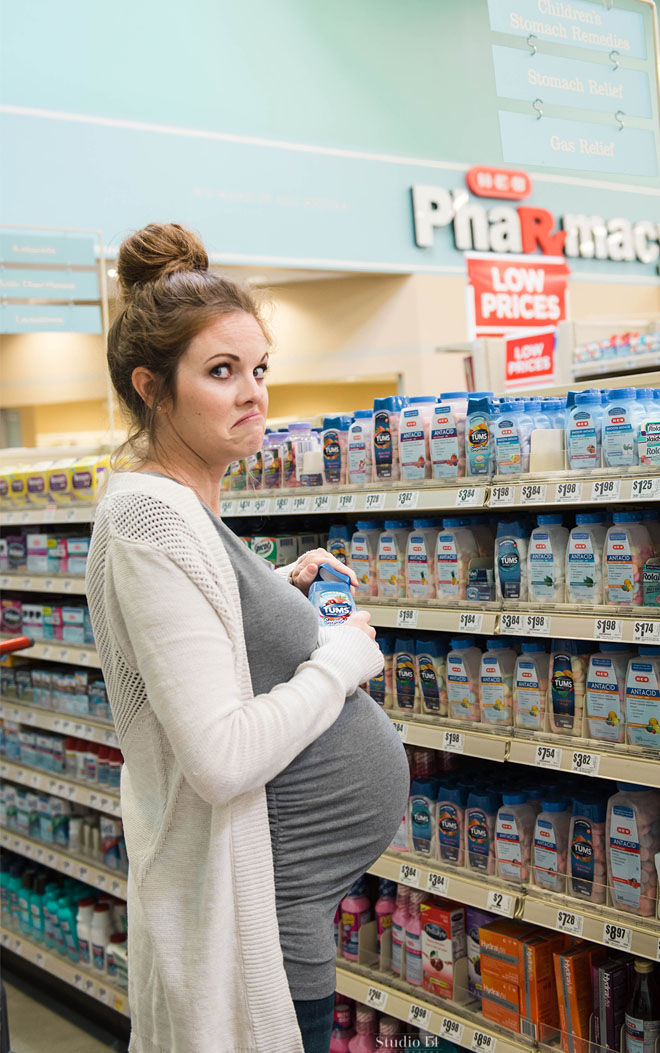 We adore this brilliant idea – we're pretty sure mums-to-be all over Australia are going to be queuing up at their local Woolworths for an impromptu maternity shoot.
If you like your pregnancy photos with a side of the unexpected, take a look at these underwater maternity pics.