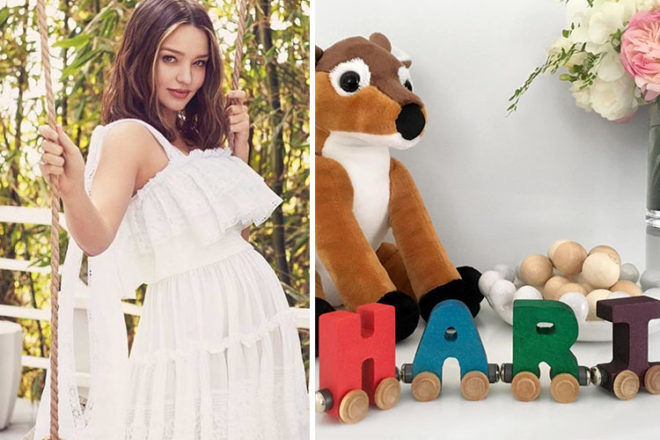 Ever-stylish model mum Miranda Kerr has revealed she's been caught up a newborn bubble of bliss, after giving birth to her second bub.
The gorgeous Aussie has just taken to Instagram, posting an adorable pic of her baby's name spelled out in a wooden train – welcome to the world baby Hart. She commented that she, her husband Evan Spiegel and her son Flynn have been in 'baby bliss for the last 17 days'.
Hart is a younger brother for seven-year-old Flynn, who is Miranda's child with actor Orlando Bloom. Miranda and Snapchat founder Evan married in May last year.
Miranda has glowed throughout her pregnancy, sharing gorgeous snaps of her bump throughout the past few months.
We're in the midst of a Hollywood baby boom, with lovable couple Chrissy Teigen and John Legend welcoming their second child a few days ago. If you're keen to stay up-to-date with all of the breaking celebrity pregnancy and baby news make sure to subscribe to our newsletter.