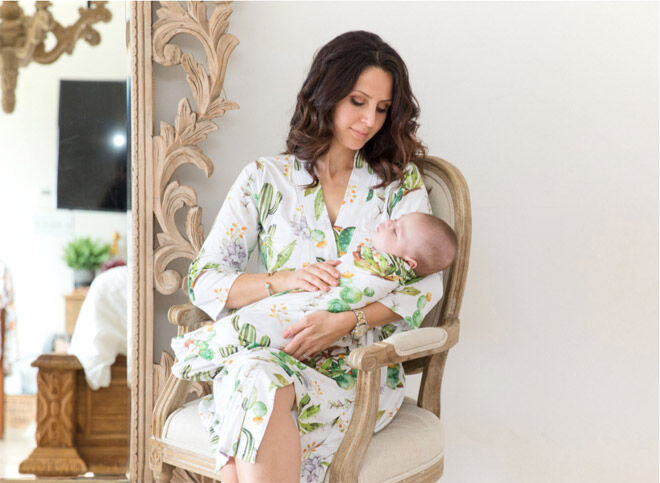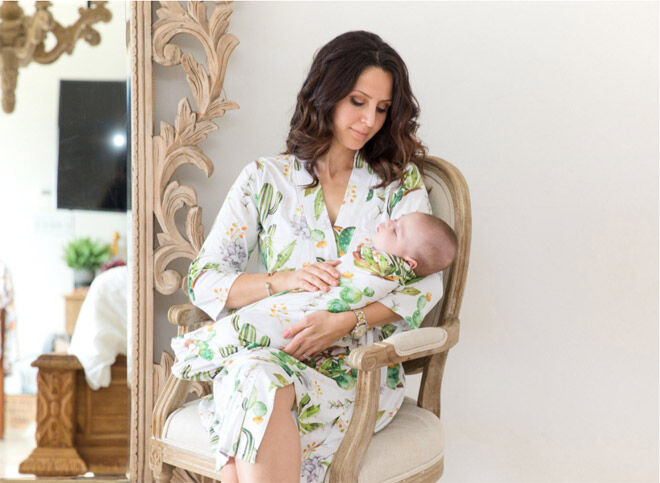 It's the matchy-matchy trend that has our hearts aflutter – new mums in gorgeous flowing robes, and their newborns wrapped sweetly in matching swaddles. This is totally naww-worthy.
Beautifully designed, the Posh Peanut mummy robes are perfect for taking to hospital for the big day. They'll keep you looking gorgeous and comfy while feeding and snuggling your new bub – who happens to be in a matching swaddle.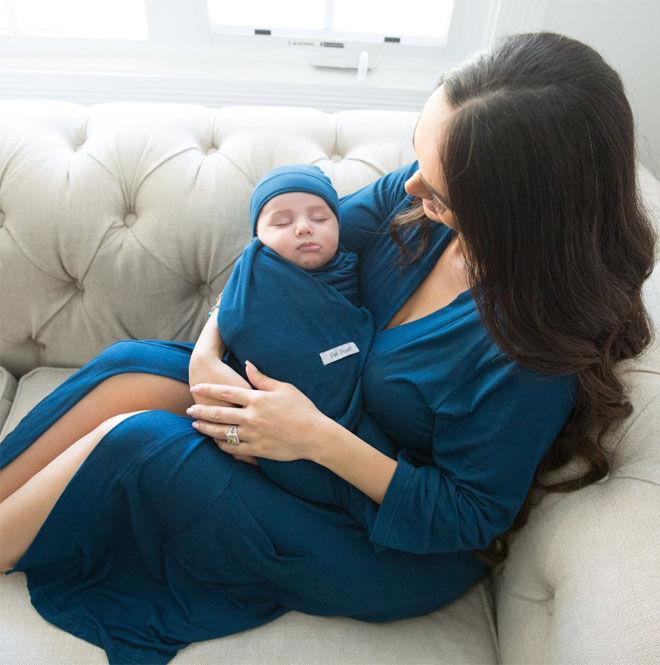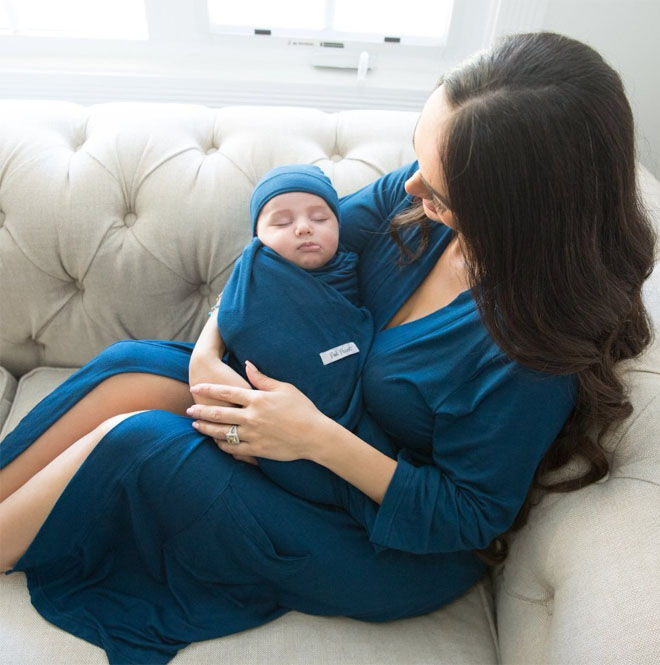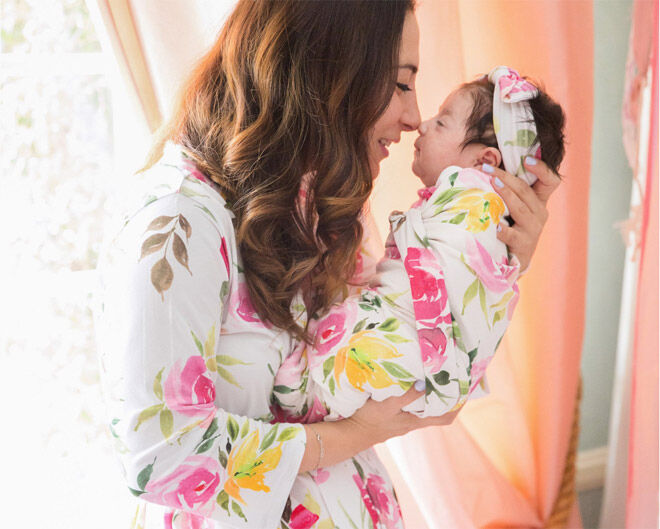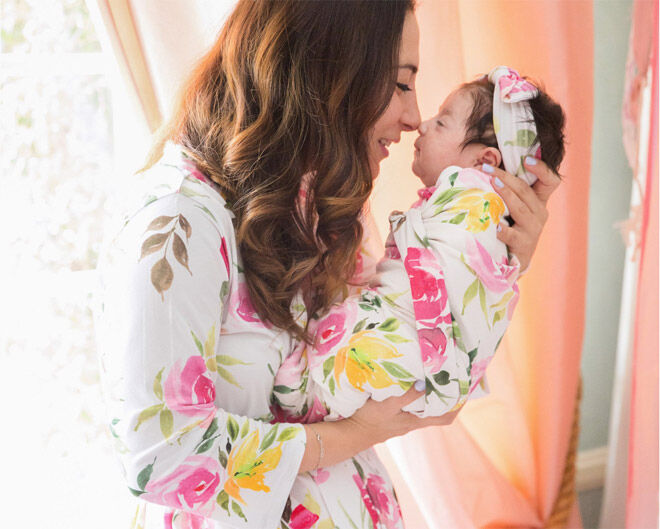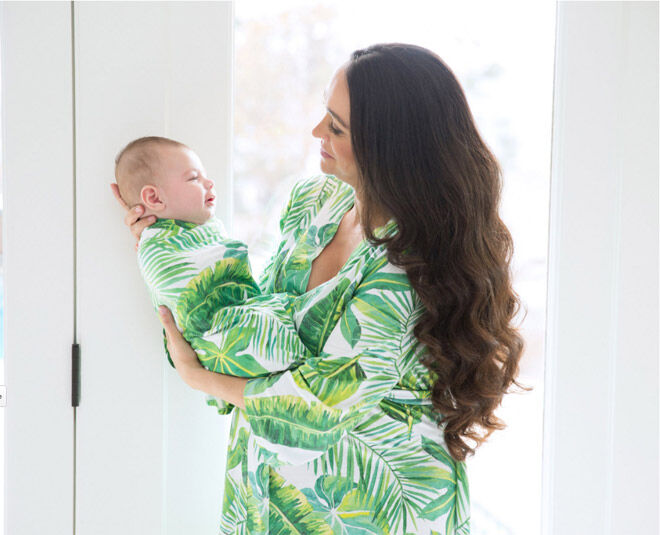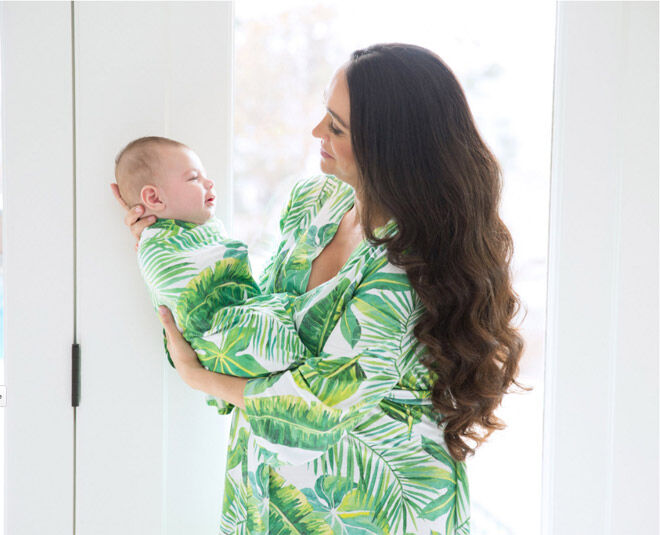 The matching robes and swaddles are hugely popular on social media, with many mums wearing the outfits for their first pics with bub.
The trend is also taking over the Mum's Grapevine Due Date Groups, with new mums posting the most beautiful announcement pics in matching robes and swaddles.
The Mummy Robes (from US$35.95) and matching swaddles (from US$35.95) are available from Posh Peanut, which ships to Australia.
If you're trying to decide what else needs to go into your hospital bag, here are 7 essentials to pack if you're having a c-section.