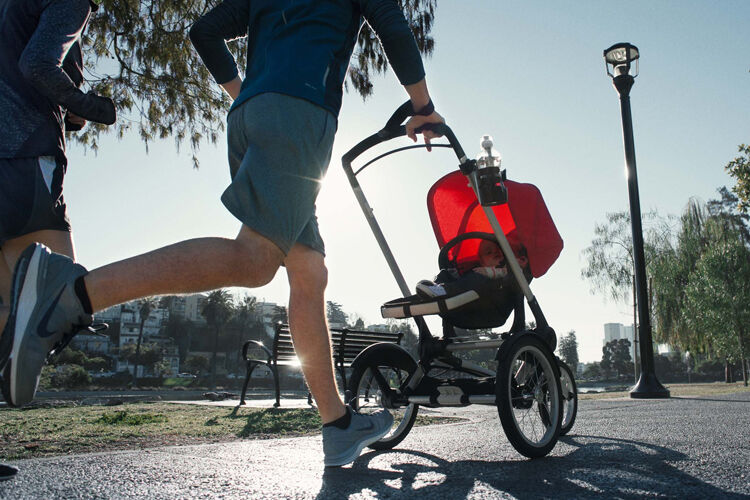 Exercise does wondrous things for the mind, body and soul. A running pram can give a new mum the freedom to enjoy the great outdoors and get some exercise, all with the little one in tow.
Whether it's a stroll around the park, light jog or marathon running, a running pram provides all the features to make it a smooth ride for both you and your mini trainer.
Features to look out for when choosing a running pram
Lockable front wheel: Locking the front wheel is essential for stability in a running pram and to ensure the pram continues in the direction you want. It can also help navigate tricky terrain.
Handbrake: Having a handbrake allows the mumma-runner more control over the pram. You can use the squeezable handbrake to help ease your speed, especially downhill. You also want locking brake – which can be on the handlebar or a foot brake.
Suspension: Quality suspension ensures bub isn't bouncing around as you hit the track. It also reduces any strain or shock you may feel in your arms.
Air-filled tires: Jogging prams traditionally have 3-wheels and have air tires. While there is the possibility of air getting a puncture, air tires are generally a smoother and less bumpy ride and are better for going fast.
Safety: While we may not be talking Usane Bolt speed, you want to make sure your precious cargo is safe and sound so make sure there is a 5-point harness.
Suitability: It is recommended that you do not jog with a baby under 6 months of age. There are also weight and size limits for each pram that need to be taken into consideration.
Here are 8 running prams to get you moving
Bumbleride Speed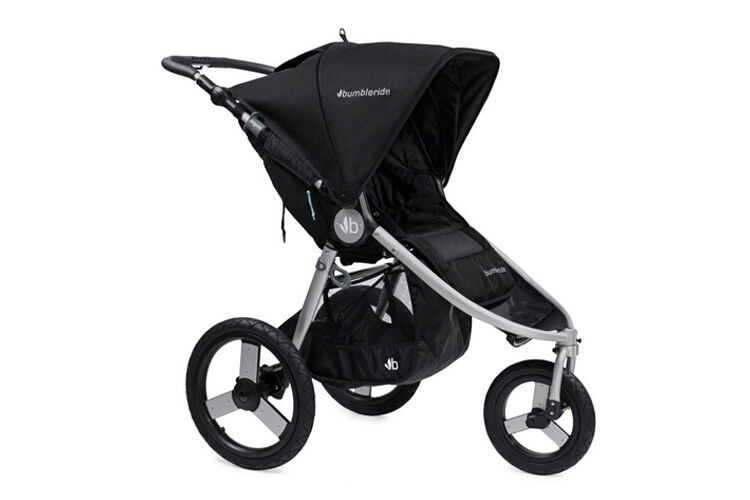 The Bumbleride Speed ($799.95) is a purpose-built running stroller specifically engineered for you to go at your pace. The ultimate training partner for serious runners, the Speed thrives on pounding out the k's – it's built for fitness lovers who grind out more than 15kms a week.
Bugaboo Runner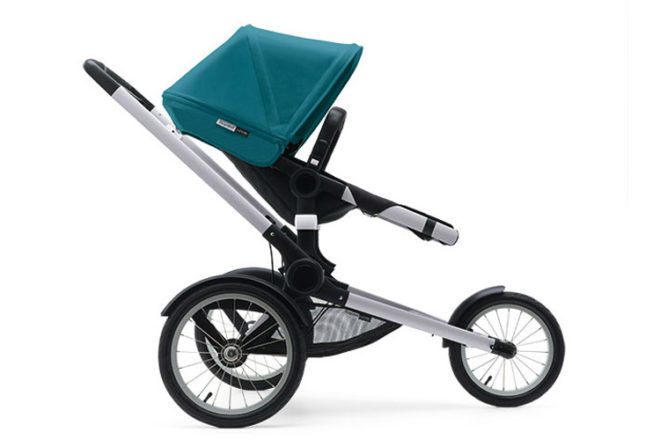 The Bugaboo Runner ($1099) comes in two versions; as a complete jogging pram ($1,099) and as an accessory for existing Bugaboo owners ($609). With the trademark Bugaboo style, the 3-wheeled design offers premium steering as well as a quick-access handlebar brake to control speed and stop easily.
Thule Glide 2
The uber slick Thule Glide 2 ($799) is an all-round sports stroller with a lightweight, aerodynamic design. The swivel front wheel allows easy manoeuvrability through city streets and locks into place when you hit your favourite running track.
phil&teds sub 4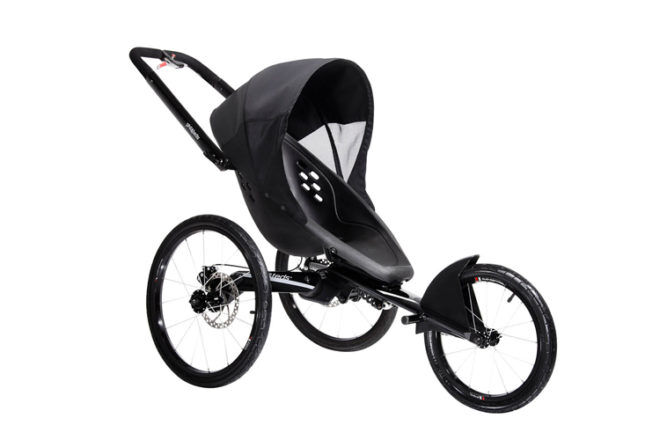 phil&teds sub 4 ($999) running pram is engineered for speed and uncompromised performance with a unique geometric design for unparalleled stride length. With motion control hub at the centre of the frame for easy one-handed control, it's the complete package.
Baby Jogger Summit X3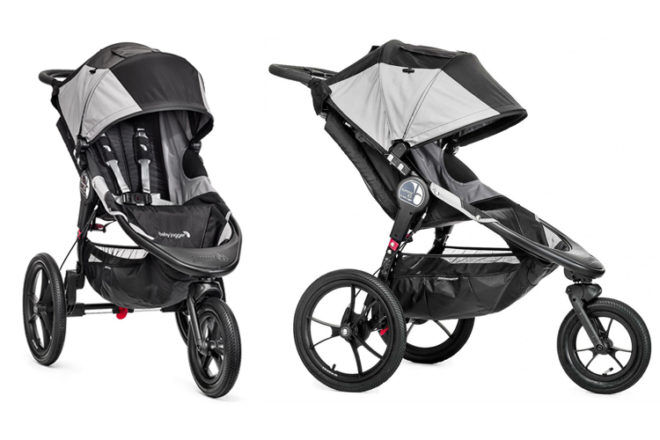 With all-wheel suspension, the Baby Jogger Summit x3 ($849) provides high-performance on any terrain.  The remote wheel lock on the handlebar means with just the flip of a switch, the Summit's front wheel releases to swivel mode for precise manoeuvrability or locks in place for a run or power walk.
Mountain Buggy Terrain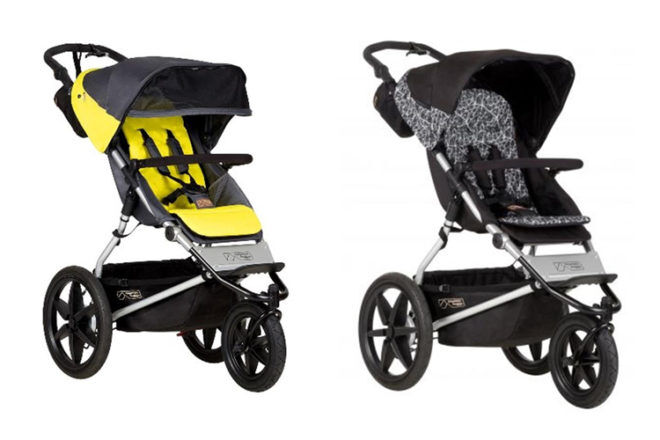 The Mountain Buggy Terrain jogger ($849) is designed for maximum control and performance both on and off road. With a bold look, the Terrain is lightweight and packed with sport enhanced features including adjustable handlebar, shock absorbing suspension and multi-mode front wheel.
BOB Ironman Stroller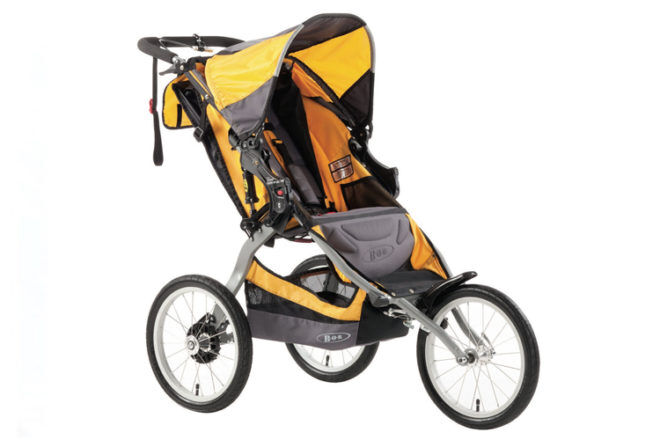 Feel the need for speed? The BOB Ironman Stroller ($699) is built to go as fast as you. From training sessions to daily jogging, lightweight alloy wheels with pneumatic tyres and tubes plus state-of-art suspension system provides a smooth ride.
BOB Revolution PRO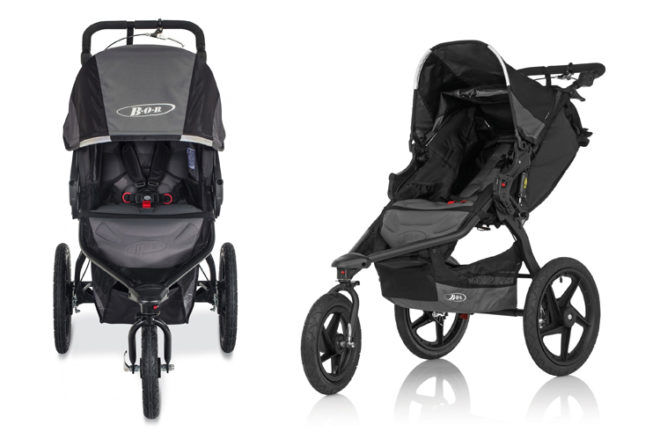 Whether for fitness, easy strolling or fast and far hard-core running, the BOB Revolution PRO ($629) is versatile on and off-road. Sporting the latest innovative features including hand-activated rear drum brakes and wheel tracking adjustment, BOB will be your best training buddy.
For more exercise inspo, check out 10 super simple exercise tips for mums.