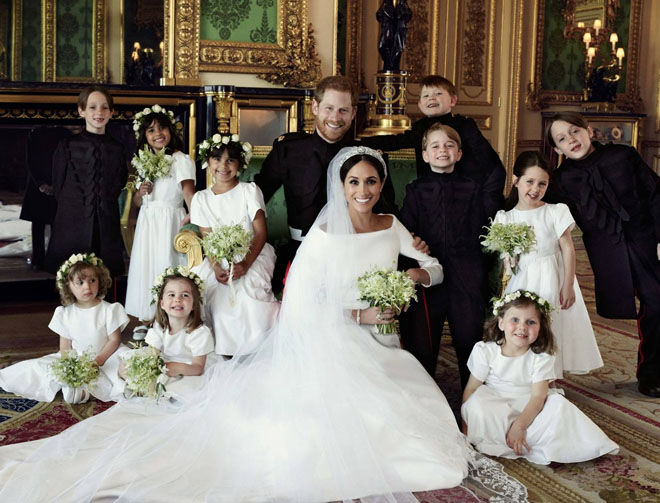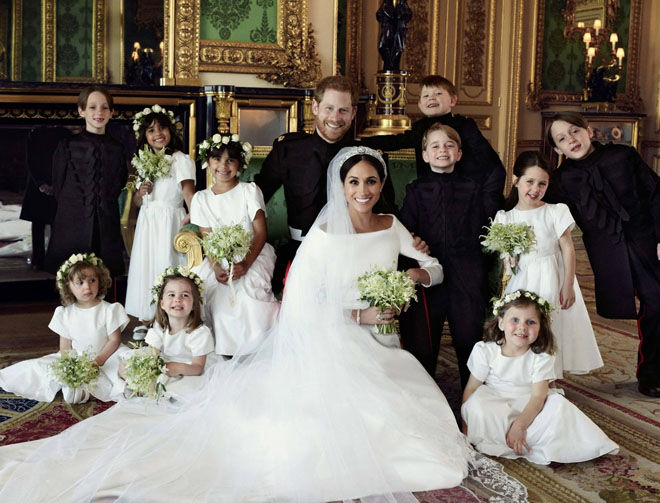 Prince Harry and Meghan Markle, or the Duke and Duchess as they're now known, have released a series of official wedding photos – and we're swooning.
Two of the snaps, while formal, are still filled with beaming faces of family members who gathered for the pics after the carriage procession. A black and white image of the newlyweds is much more relaxed and also filled with smiles.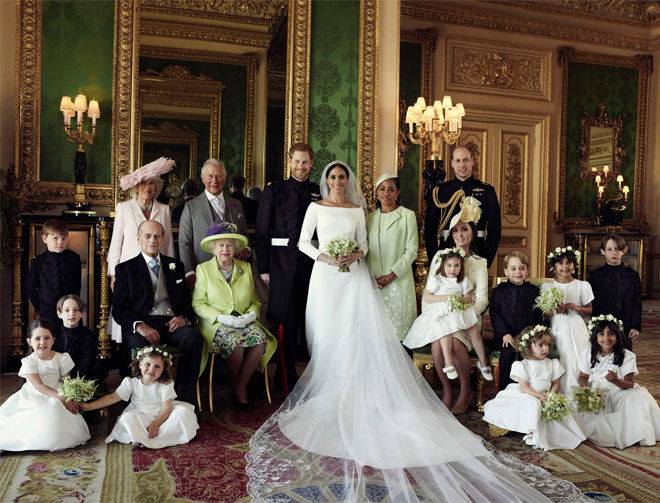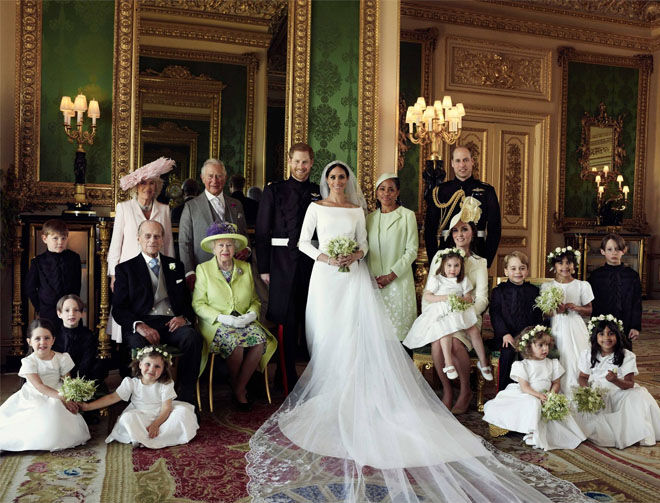 The three images were hand-picked for official release by Harry and Meghan and were taken by photographer Alexi Lubomirski. One portrait features the beaming couple with their families, including Camilla, Duchess of Cornwall, Prince Charles, Doria Ragland, Prince William, Prince Philip, Queen Elizabeth II, Kate, Duchess of Cambridge, Princess Charlotte and Prince George.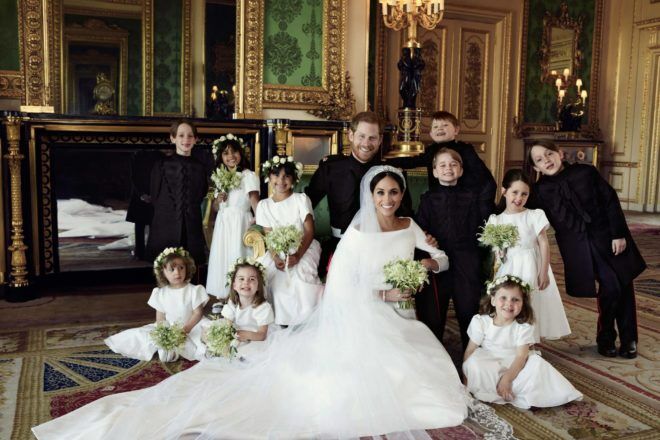 Another photo taken in The Green Drawing Room of Windsor Castle includes the Duke and Duchess and their adorable bridesmaids and pageboys.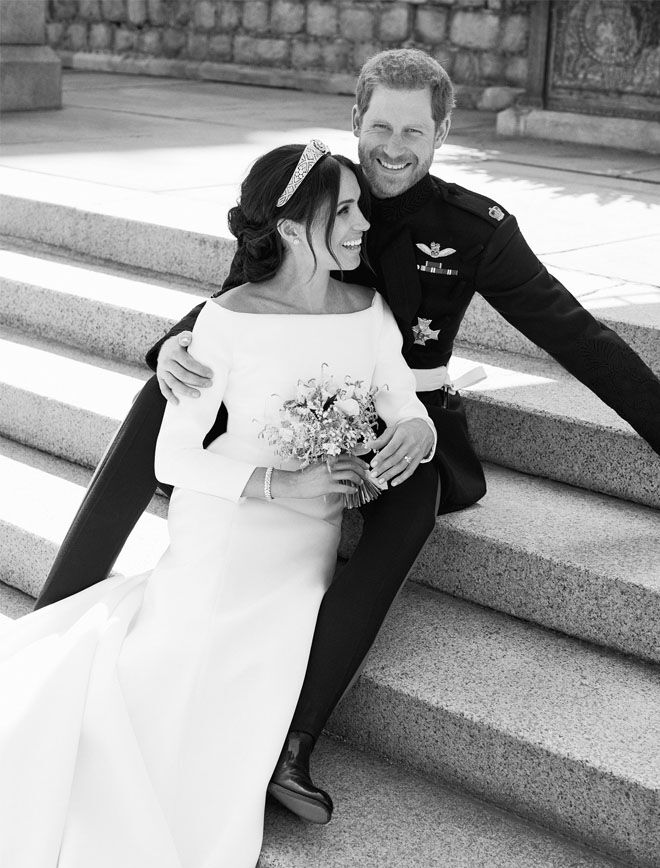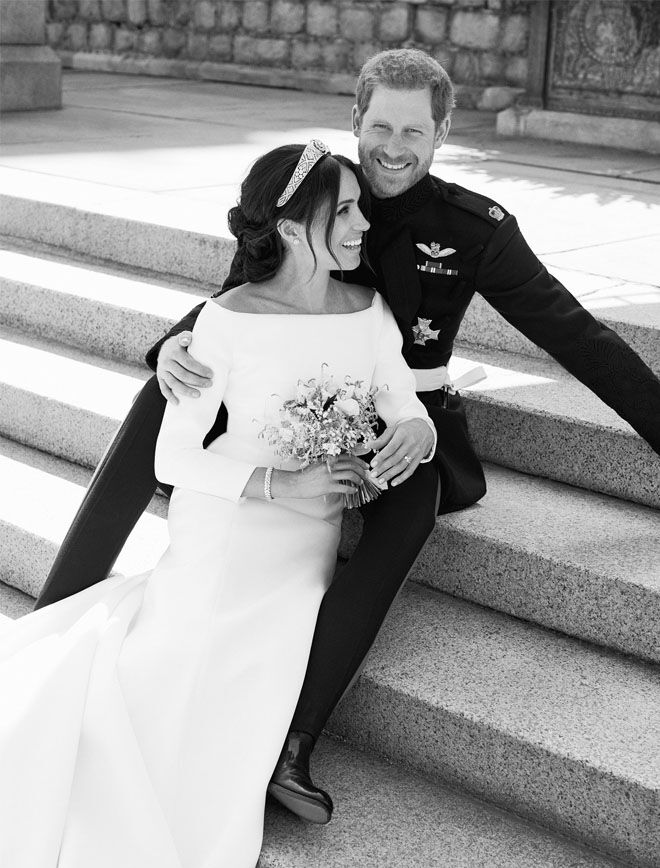 The final image is an intimate portrait of Harry and Meghan sitting on the steps at Windsor Castle, smiling. In a post on Instagram, Kensington Palace said the couple 'feel so lucky' to have been able to share their day with everyone at Windsor and everyone around the world who watched on television.