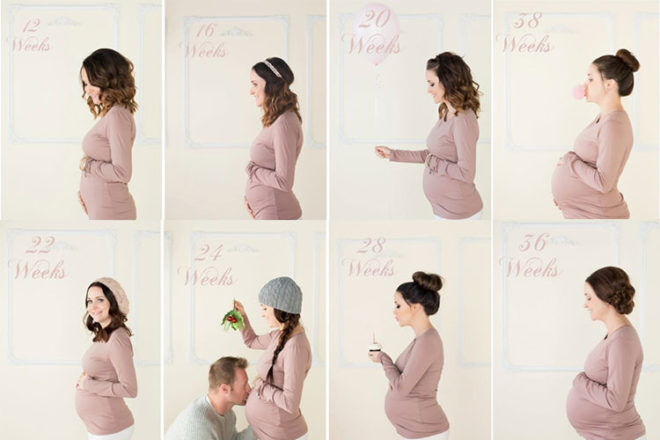 Weekly bump photos are the cutest way to capture every subtle change throughout your pregnancy.
Whether you start taking photos straight away, or a few weeks in, weekly pregnancy photos gives you a whole new appreciation for your amazing body. Make the series as elaborate or simple as you want – from comparing baby size to objects, to wearing the same outfit in every photo.
Here are 14 weekly pregnancy photo ideas to record your growing bump.
Baby size comparison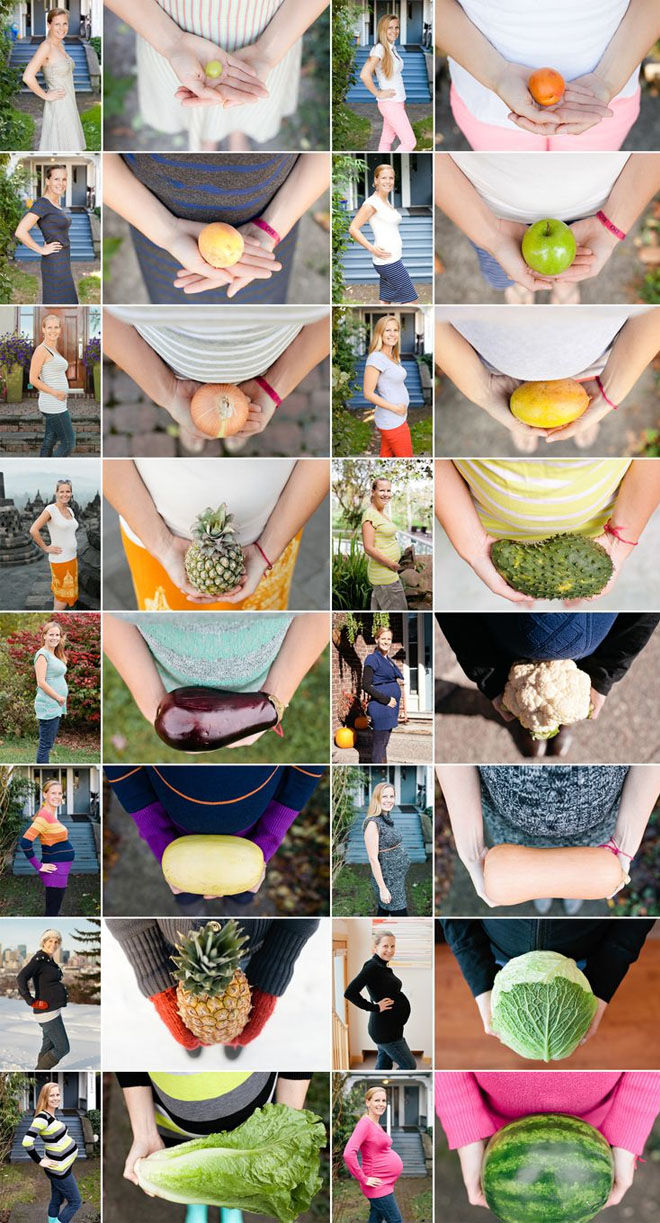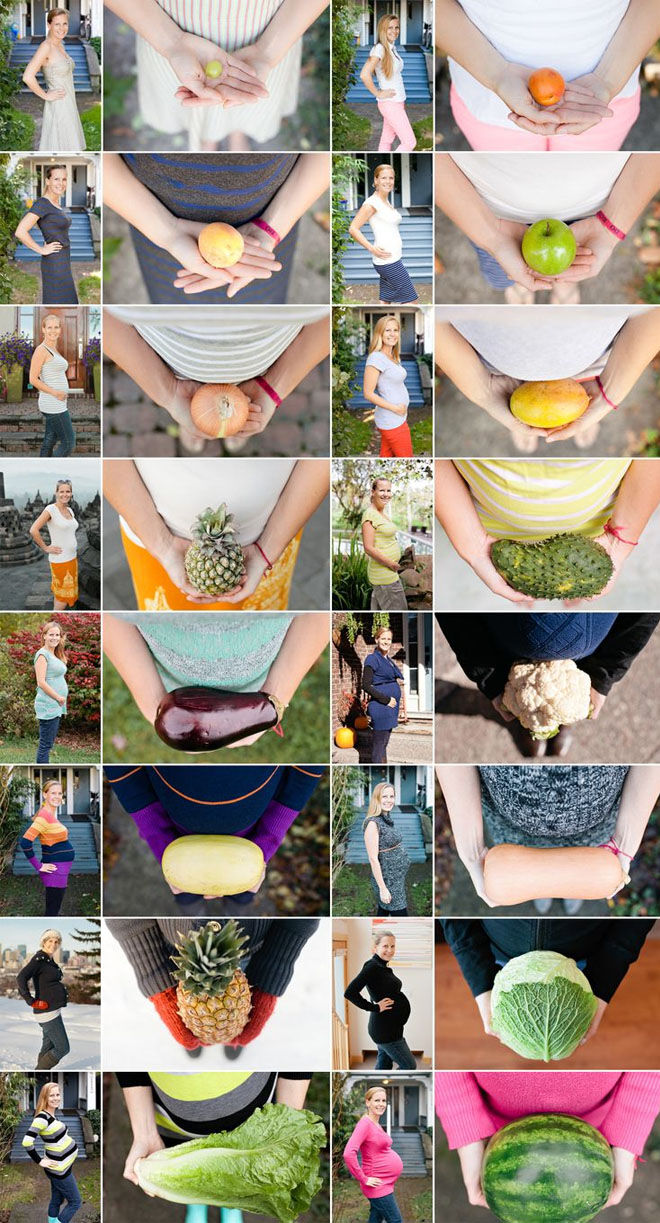 From the size of a grape to the size of a watermelon, there's no better way to show just how big bub is getting. (via liveit.loveit.blogit)
Chalk it up


Simple and effective. Decorate a chalkboard with the week number and a little something about the week you're in.  (via Berger & Co.)
Mark the occasion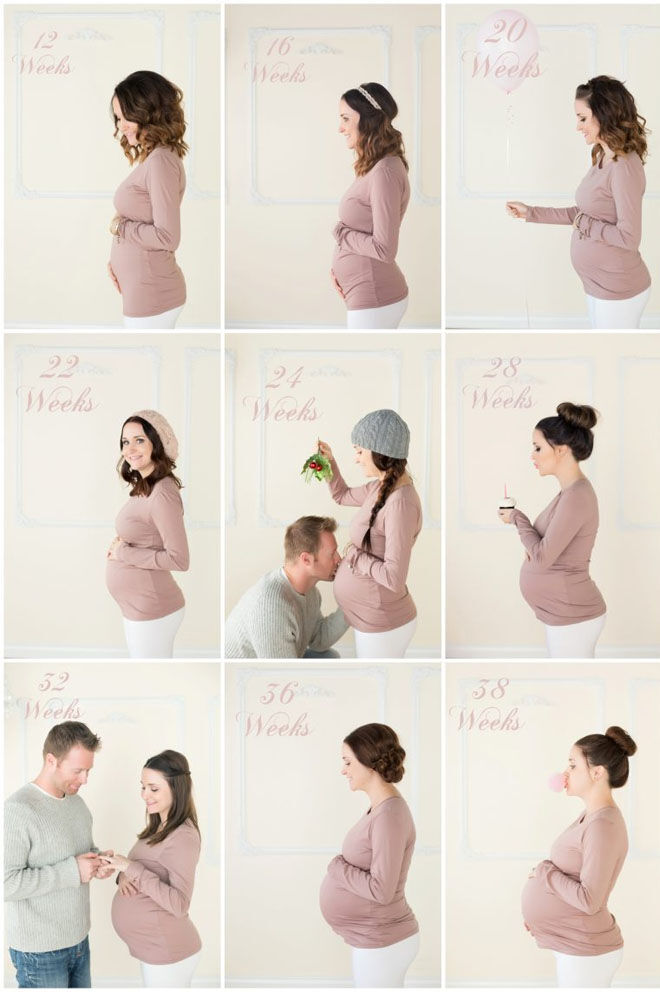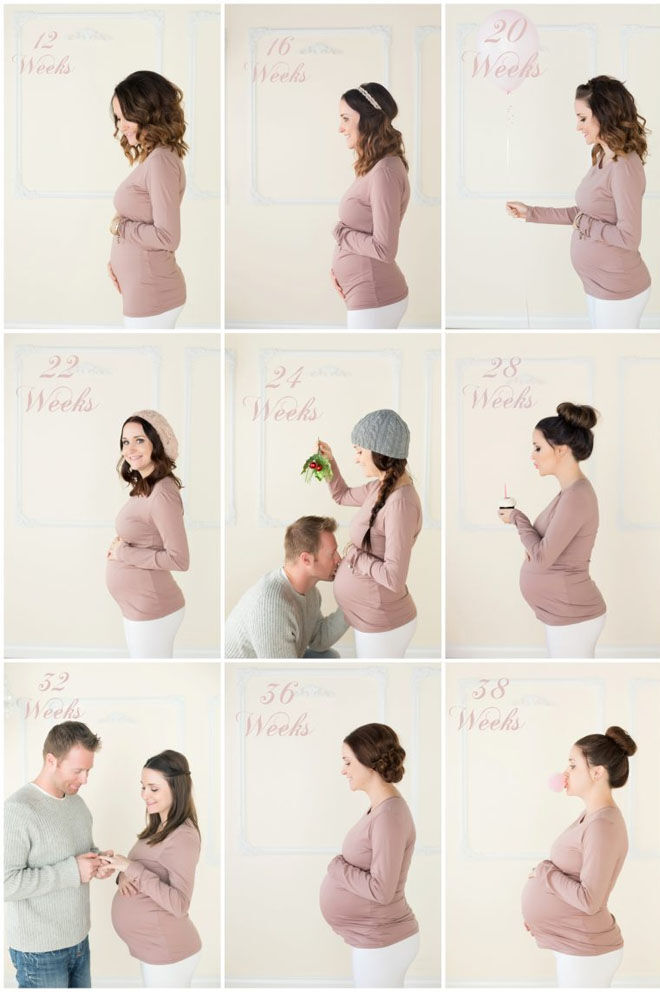 You'll remember exactly how you looked at Christmas and your birthday – even on your wedding anniversary. Super cute. (via Photography by Jodi Lynn & Co.)
Do It Yourself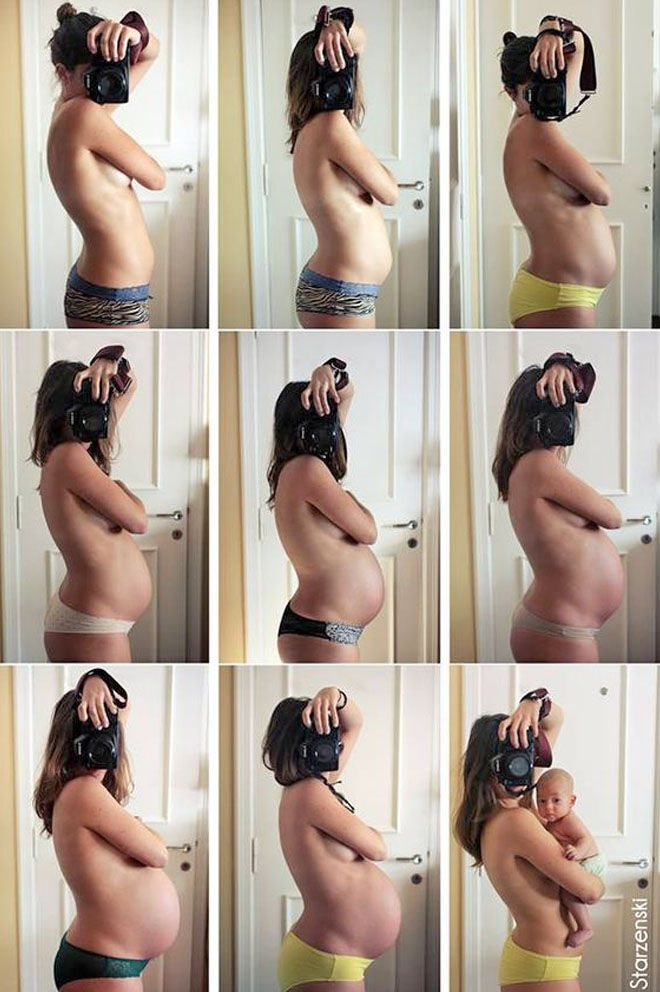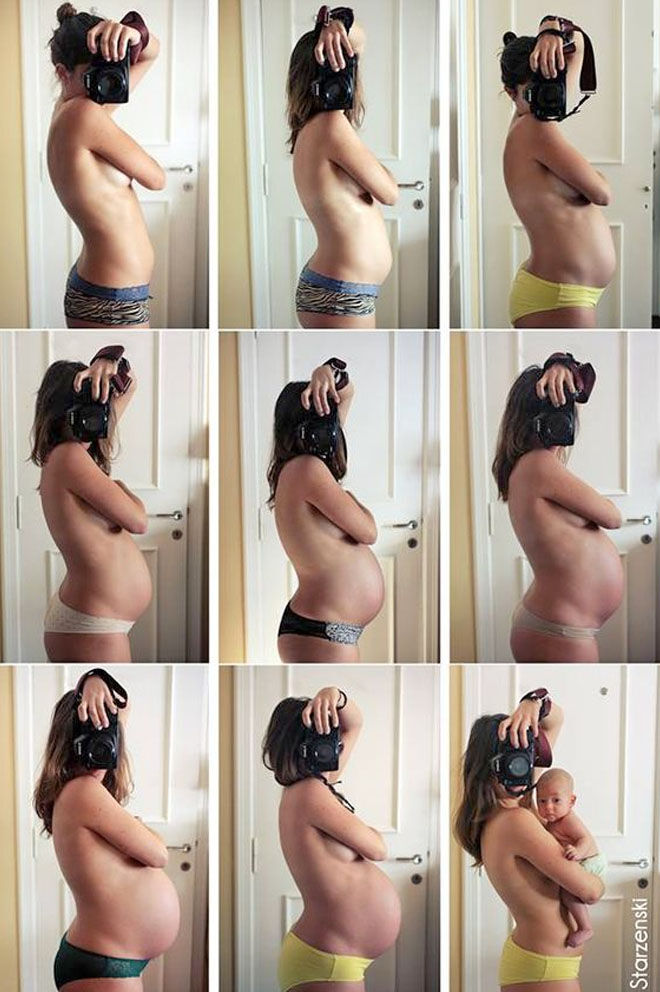 No need to enlist any help for this idea – just use a camera or your phone to take pics of yourself in a mirror. (via Sophie Starzenski)
Colour-coded comparison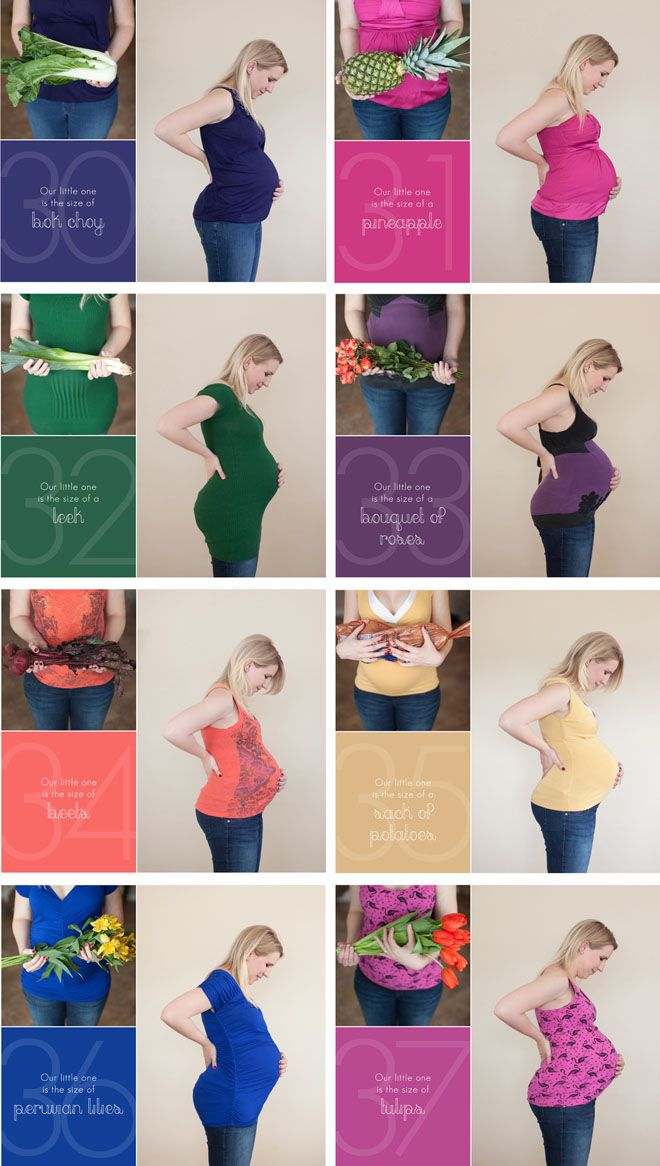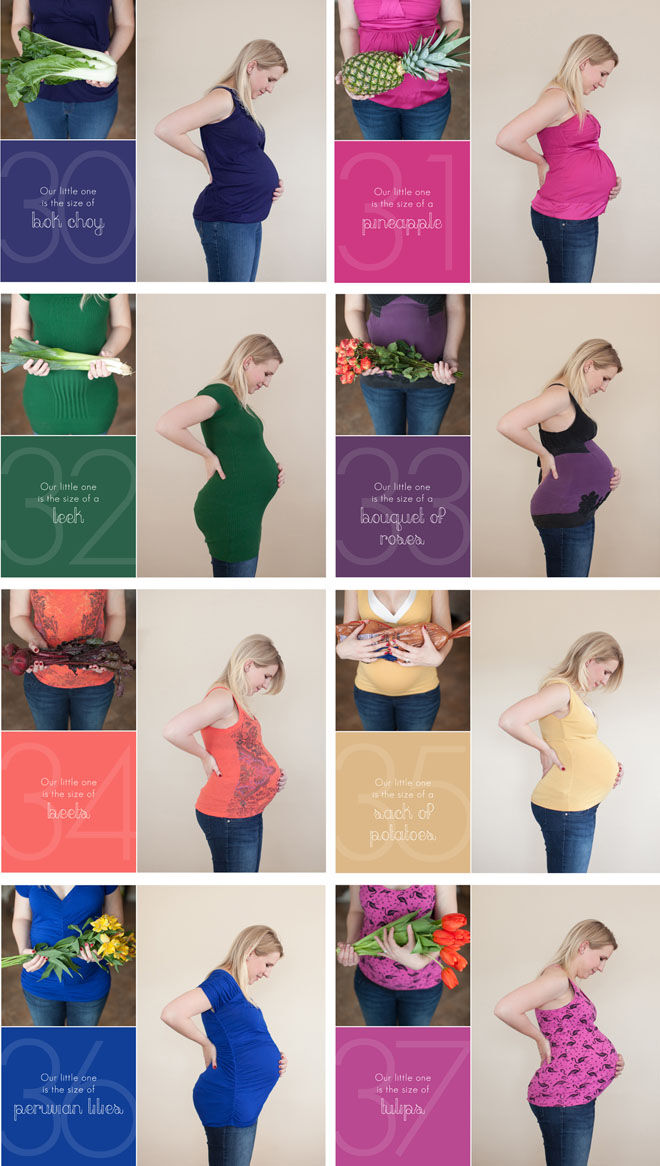 Bright coloured tops, unusual objects of comparison and some clever work on Photoshop make this series pop. (via Becca Rillo Photography)
Remember when …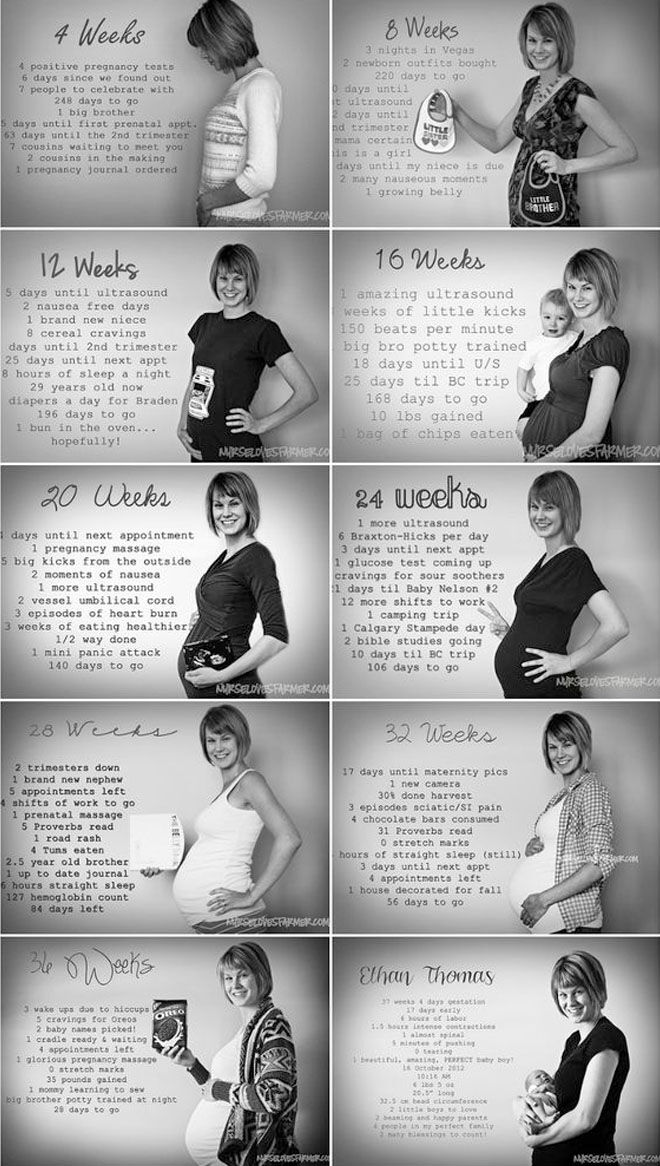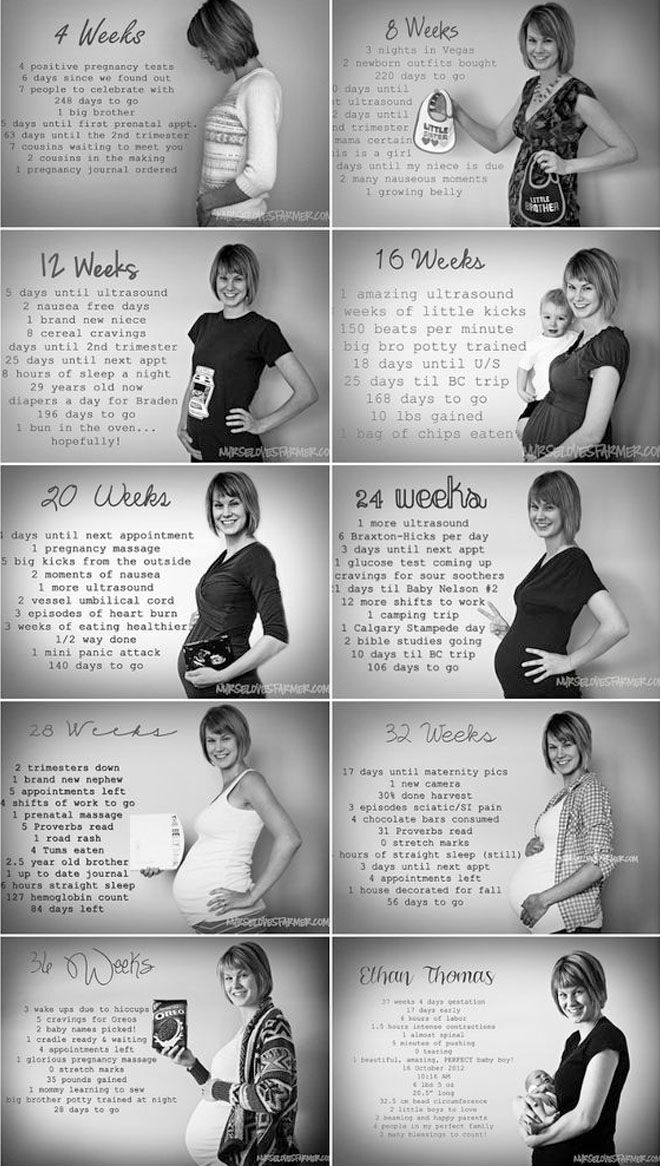 Use the photos to record your memories of each week – the cravings, appointments and your feelings. (via Nurse Loves Farmer)
Bump's eye view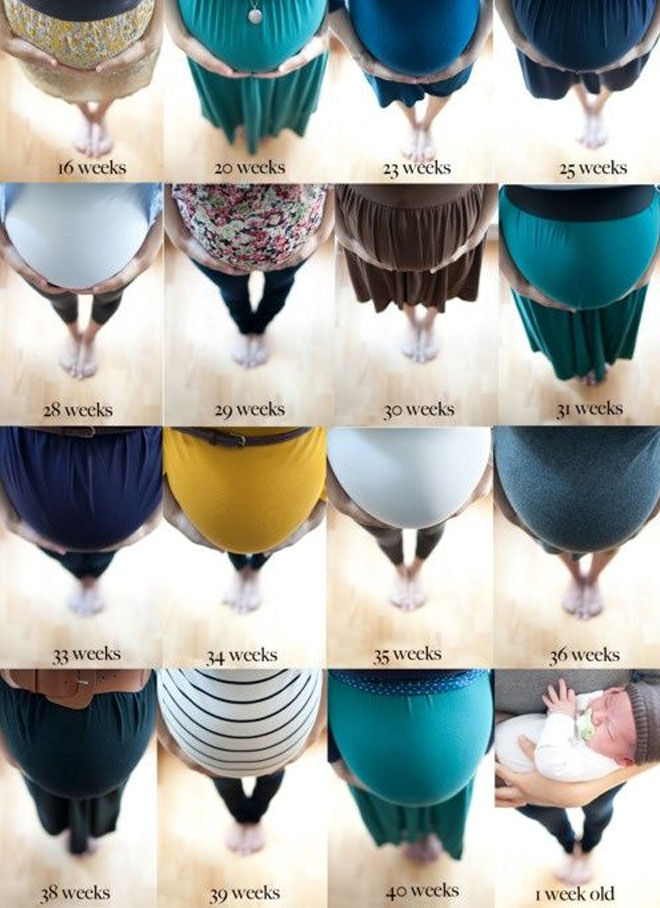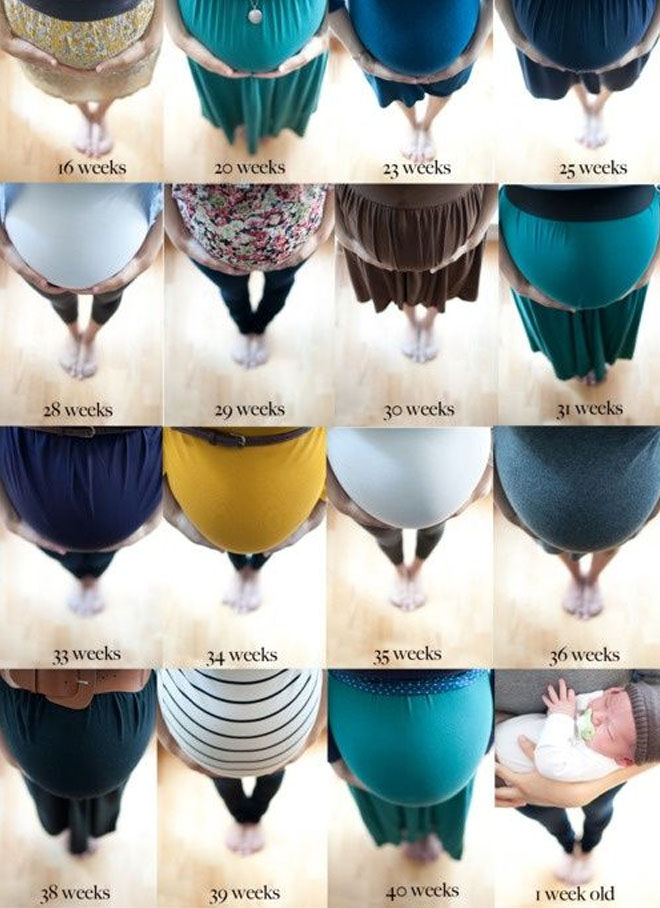 Instead of a side view, take photos from a 'bump's eye view'. (via imgfave)
Go professional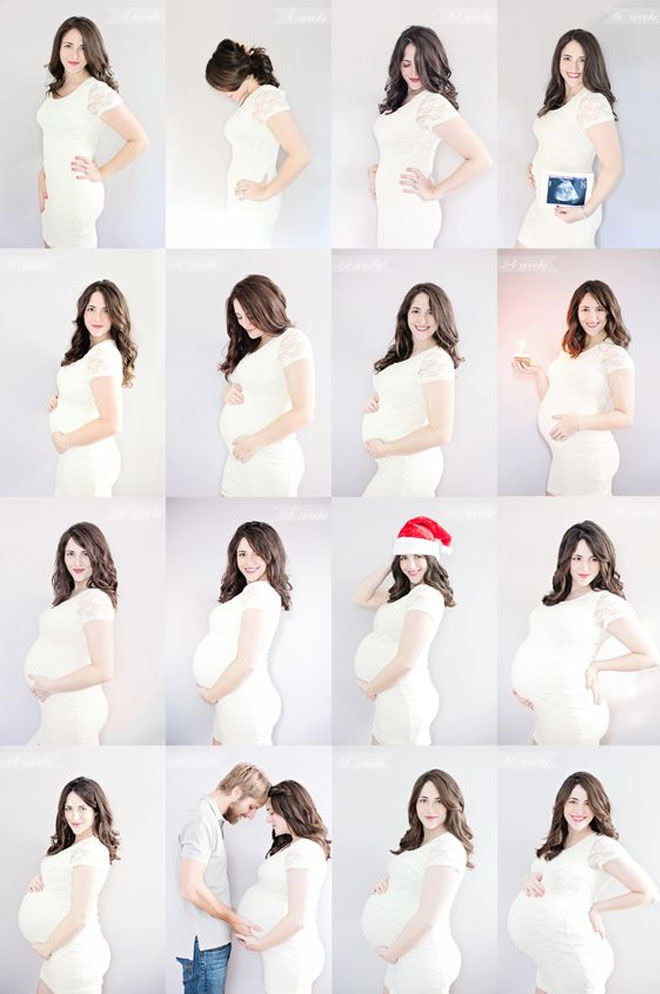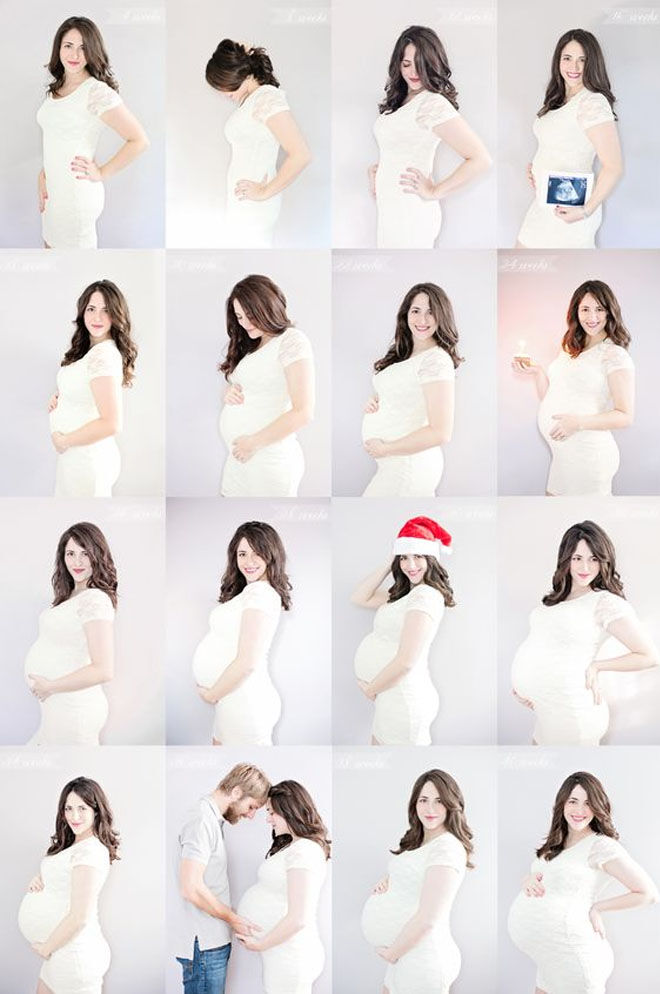 Lots of photographers now offer maternity mini shoots, where you'll return at regular intervals to have your snap taken. (via Harlow Bliss Photography)
Rainbow pregnancy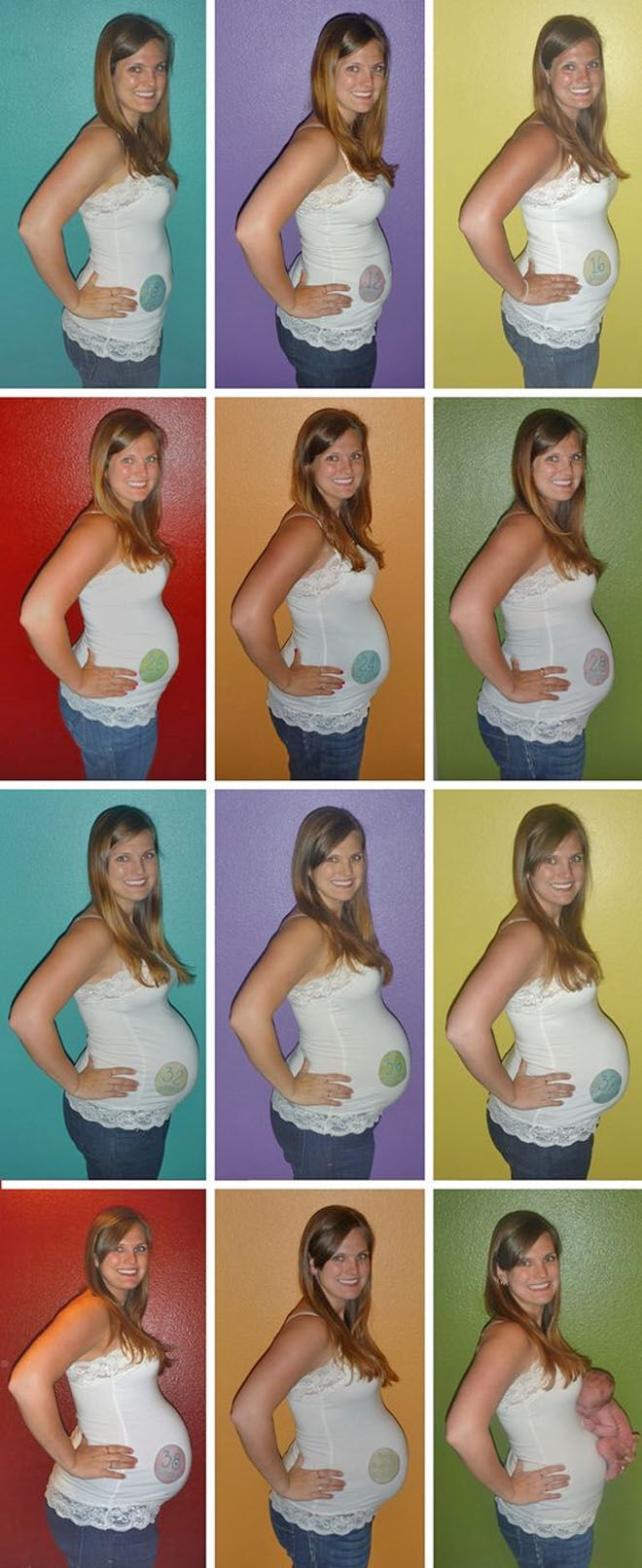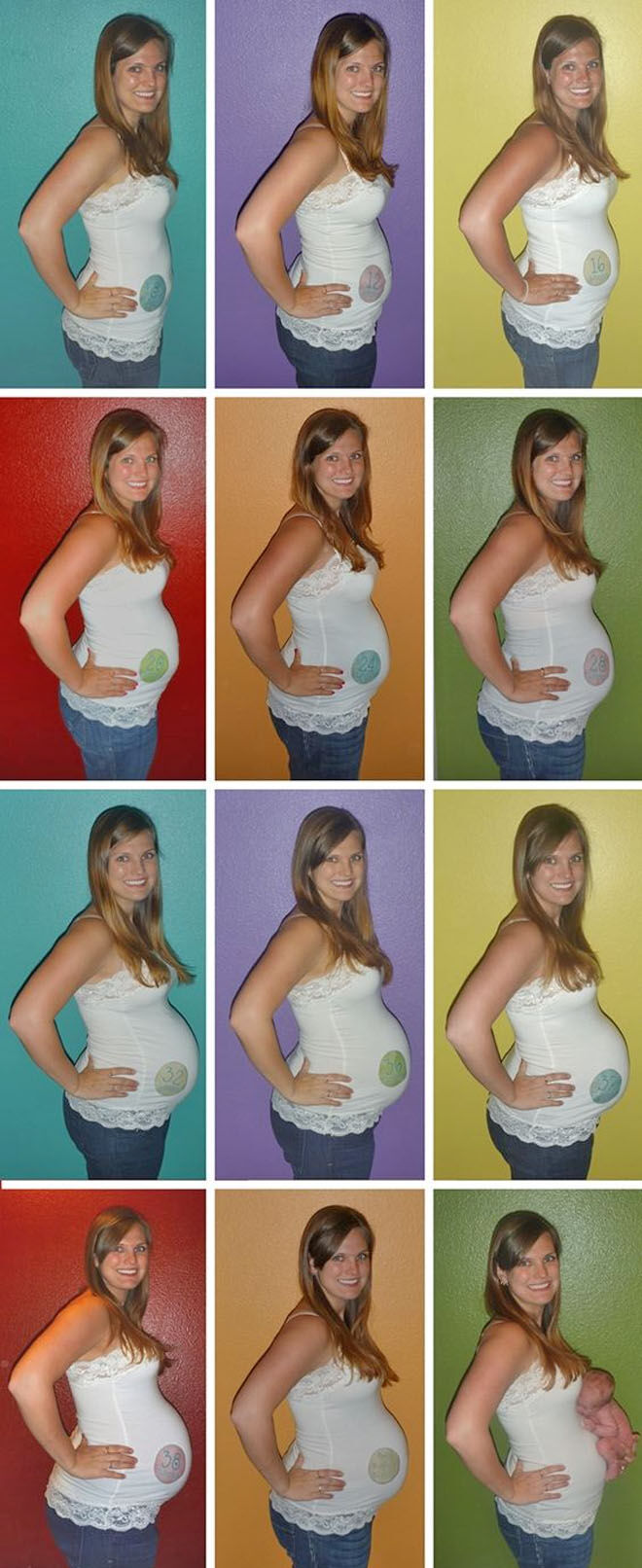 A rainbow baby celebrated using different coloured backgrounds. (via Life Under The Stars)
From where I stand


Candid shots taken during random moments throughout the day make for a brilliant visual diary of pregnancy. (via Lee Owens Design)
Sibling love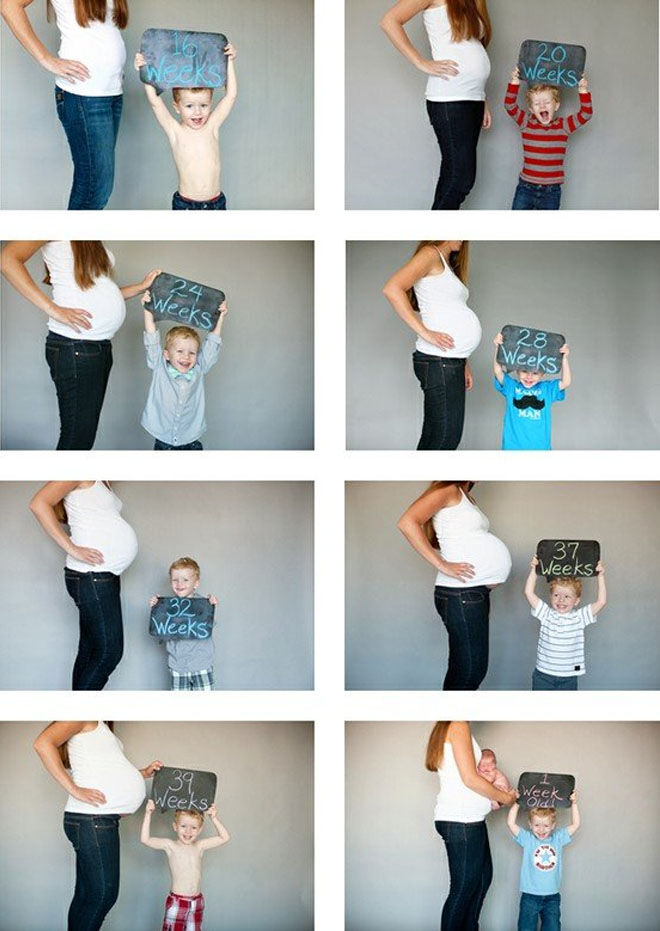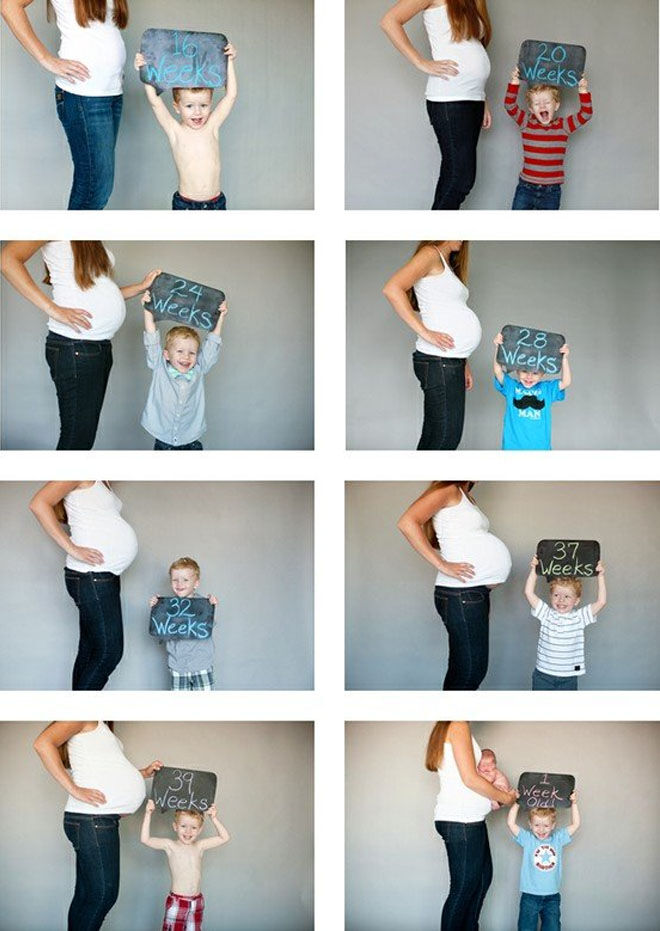 If there are older brothers and sisters, get them involved in the weekly shoots. It's a great way to see how much they grow over nine months as well! (via bobotherapistt)
Simple silhouette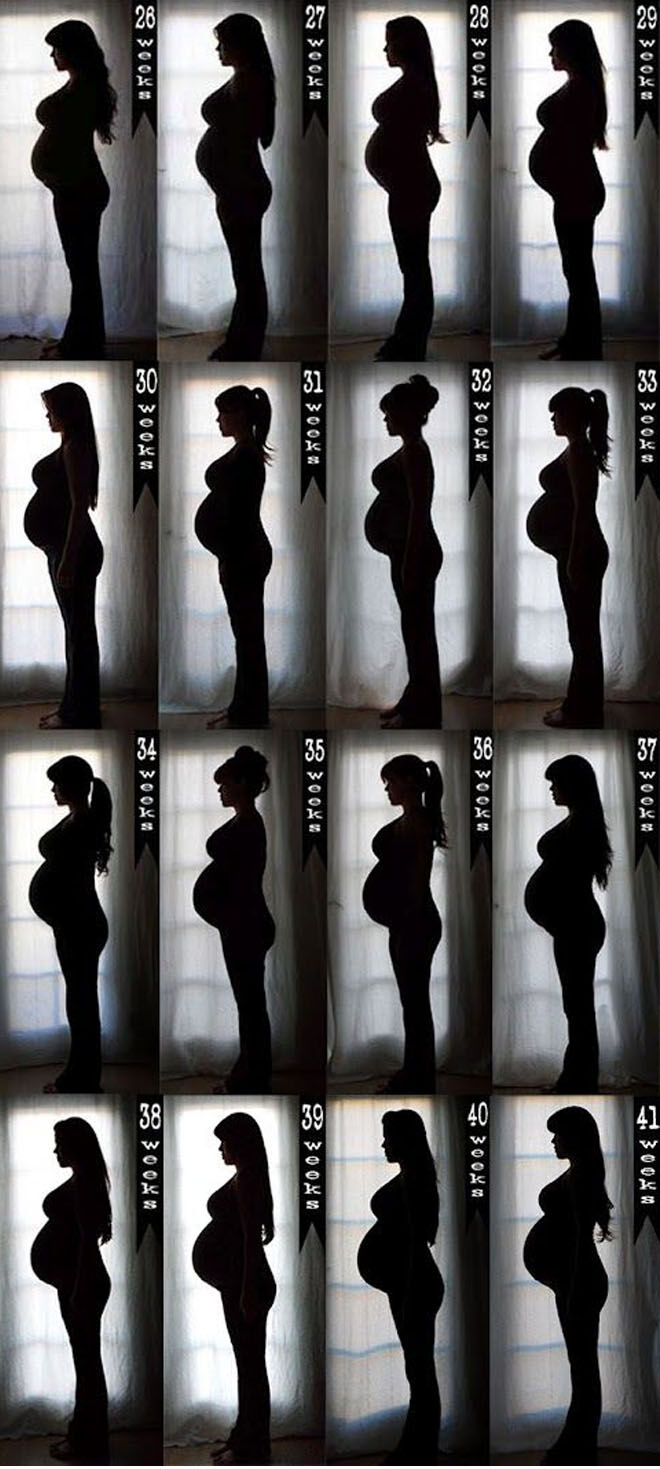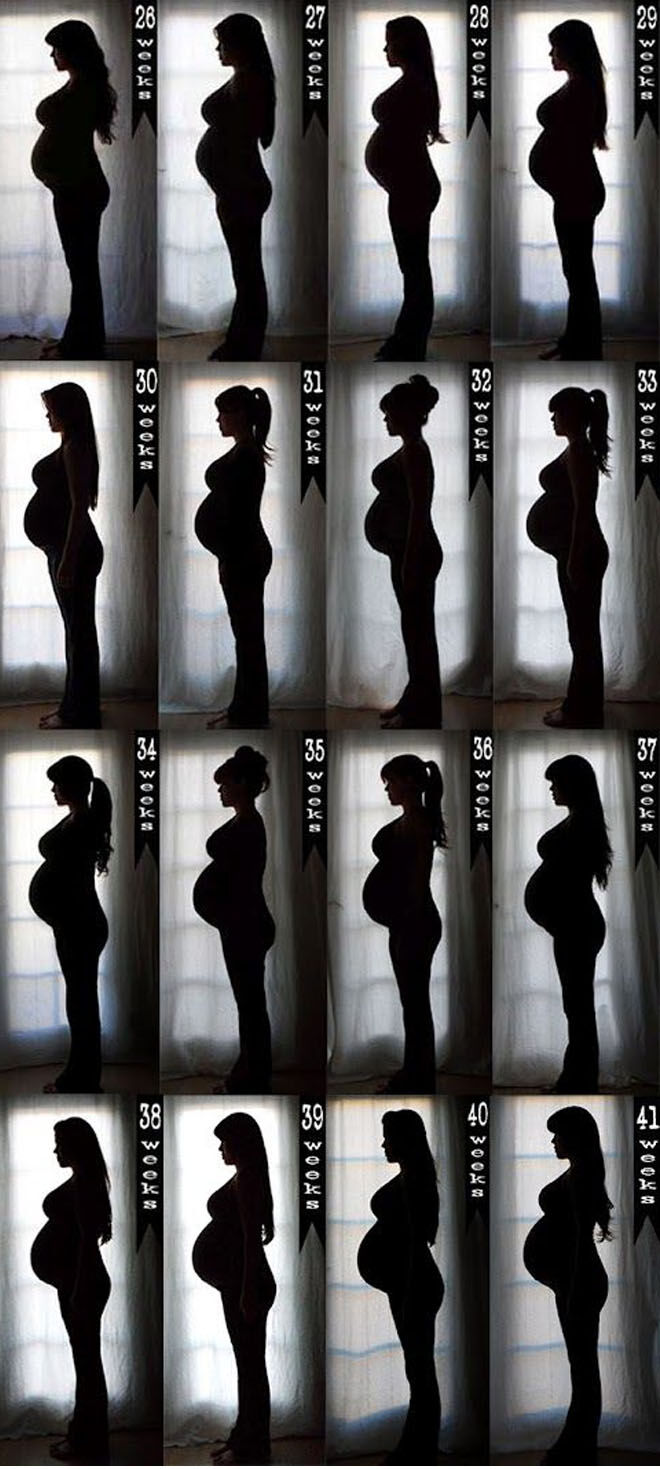 A bright window and low lighting are used for these simple silhouette shots. (via Bon Temps Beignet)
There's an app for that


Use a pregnancy week-by-week photo app to jazz up photos taken on a blank background. (via yinyangstory)
Keep it uniform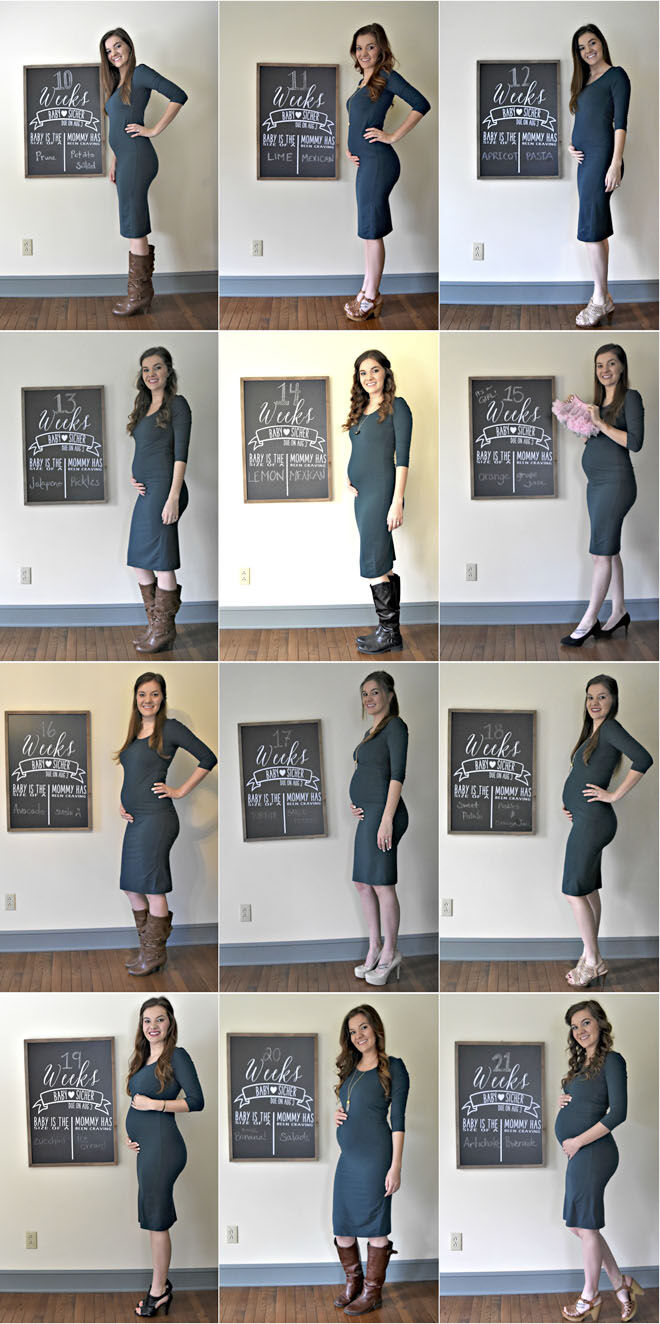 Wear the same outfit in each photo so you can really see how your bump and body has changed. (via Actually Ashley)
If you're pregnant, make sure you join our Due Date and Baby Groups. There's so much happening, loads of support and giveaways.