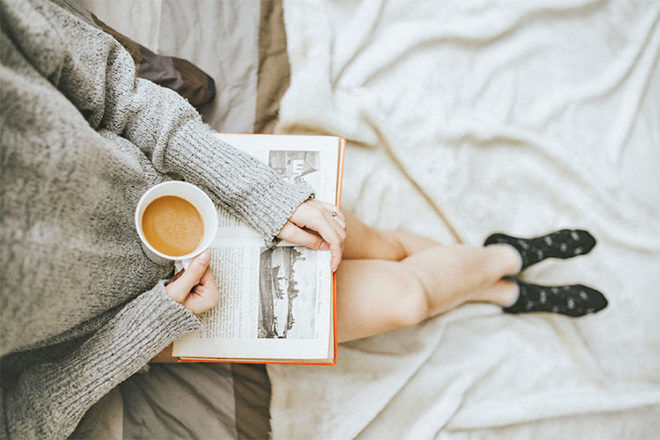 Ah, Mother's Day. An entire day dedicated to lavishing mums with attention, flowers, brekkie in bed and kinder craft projects that make hearts burst.
And as much as we adore every carefully chosen gift and crumbs in the bed, there are so many things we'd adore much more than a bunch of blooms. And most of them are free!
So share this list with your loving partner, in the hopes that this year Mother's Day you'll get what you're really hankering for.
Uninterrupted sleep: Either a long stretch, unbroken by nappy changes, feeds and little feet in our face or a sleep-in after Mother's Day morning cuddles. Both would be phenomenal.
Peaceful shower: A long, hot soak under the water without worrying about phantom baby cries (or real ones for that matter). We'd even settle for a pee in private.
No potty talk: It would be awesome not to hear about anyone's bowel movements, farts or see a bare bottom for the whole day. We're looking at you too thanks, dad.
An empty washing basket: No need for fancy wrapping or ribbons. Just present us with the family washing basket devoid of every last grimy piece of clothing. Bonus points if the washing doesn't just stay on the line for the next three days.
Sock magic: Speaking of laundry, present us with every sock in the house paired with its mate and we'll declare this THE best Mother's Day in history.
Netflix binge: Full control of the remote, and no judgement if we nod off between episode binging.
Wine time: Just a glass of vino in utter silence would be bliss. Heck, even a cuppa that's mildly warm will do.
No fear of the walking dread: We'd love not to stand on a single piece of LEGO or puddle of spilt milk for the entire day.
Clean house: A sparkling abode that stays that way for 24 hours. Again, we're looking at you too, dad.
Shopping fairy: Who not only buys the groceries but puts them away too. Why not get her to whip up dinners for the week while she's at it.
Poonami-sized nappy wipes: We'd be ever-so-grateful.
A baby driver: Ok, this may have been an April Fool's joke, but seriously someone start up a business that drives our babies around until they're asleep. Please and thank you.
A beautiful family photo: Without someone crying, ducking facing or dabbing. One more time – this goes for you too dad.
Whatever you get from your little one's this Mother's Day – be it a lovingly hand-drawn card, a wrapped up rock or cold tea and soggy toast in bed, we know you'll love it all. Because it's these little moments we'll remember forever.
If you're keen to drop the family a few more hints about Mother's Day pressies, have a look at our Mother's Day Gift Guide.