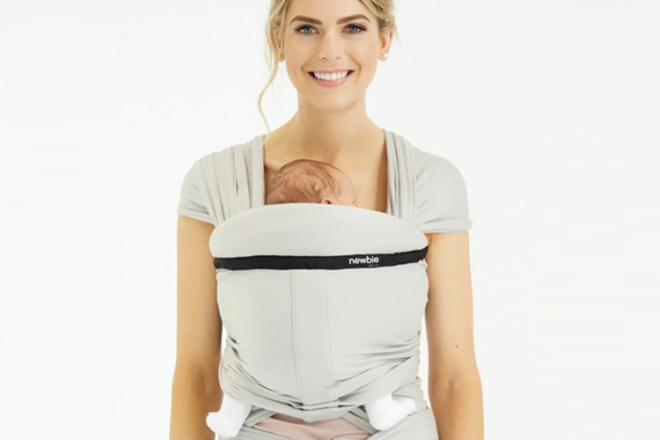 If you've recently undergone a cesarean, are planning one, or are researching 'just in case', you might be wondering what activities you can and can't do afterwards. There's no doubt that a baby carrier or sling is one of the handiest tools for new parents, but is it possible if mum needs to undergo a c-section for baby's birth?
The answer is absolutely, yes! For most mums, it's completely doable. Though you may have to do things slightly differently, you are recovering from abdominal surgery after all and your recovery is paramount.
Here are Mum's Grapevine babywearing expert Brooke Maree's top tips for choosing the right carrier to use and how to master babywearing after a c-section.


Babywearing after a c-section. Is it possible?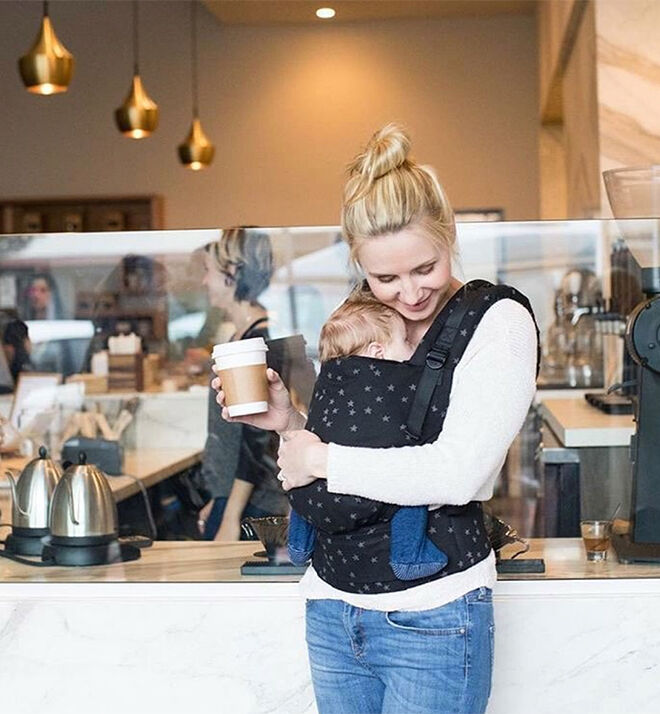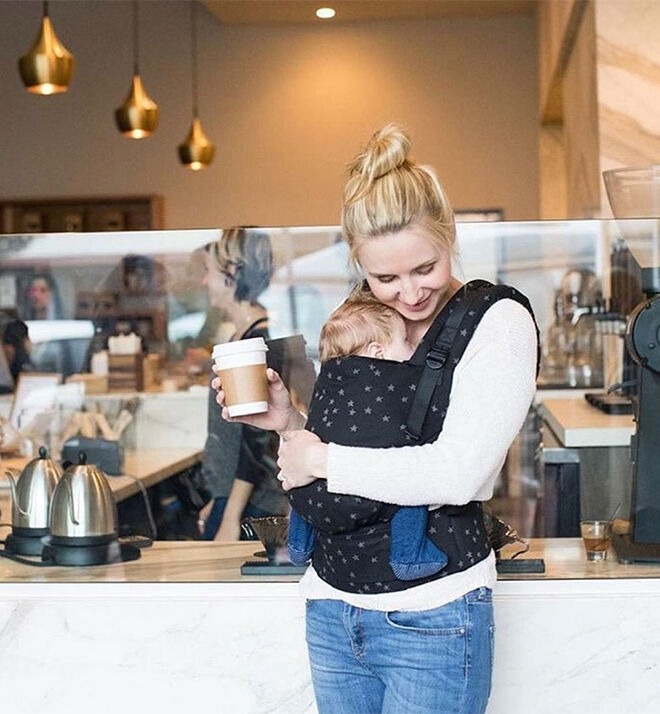 Listen to your body and your doctor
Firstly, always listen to your doctor and your body. If you are advised to not carry your baby, it's best to avoid doing it. If in doubt, seek a second opinion, making sure your health professional understands the ergonomics of safe babywearing. A physiotherapist can be very helpful too and also give recommendations on what you should/shouldn't do post-surgery.
After getting the 'all-clear' from your trusted health professional, continue to listen to your body above all else. If something doesn't feel right, don't push yourself, and possibly set the carrier or sling aside for when you are feeling more able. If you're feeling well, go ahead with caution, continuing to be mindful of what your body has undergone.
Take it easy
Having your hands free whilst babywearing can make it very tempting to squeeze in lots of other activities. Please be careful not to use this time to lift any other heavy weights or do strenuous tasks. Your core needs time to heal and re-strengthen and carrying your baby already adds to the extra weight your core is working to stabilise.
You will be stronger in time, and will most likely have many months and years of beautiful babywearing cuddles ahead of you. There's no need to rush back into things or to carry your baby for hours at a time. Start off in short bursts, making sure not to overdo it, while focusing on your recovery above all else.
What carriers and slings should you look at using?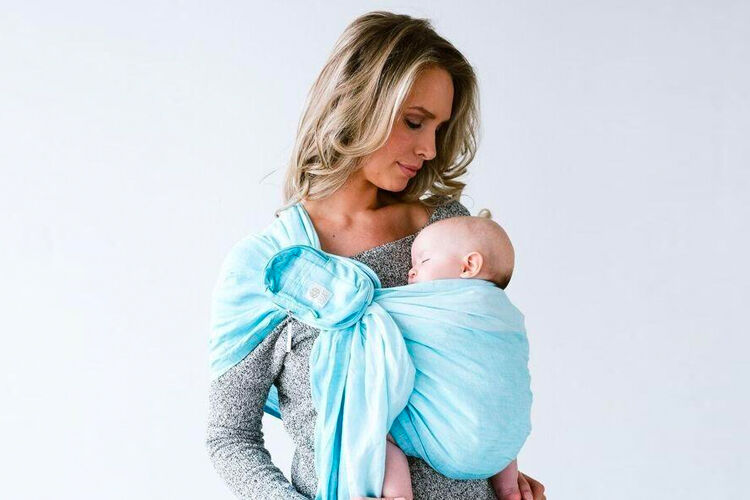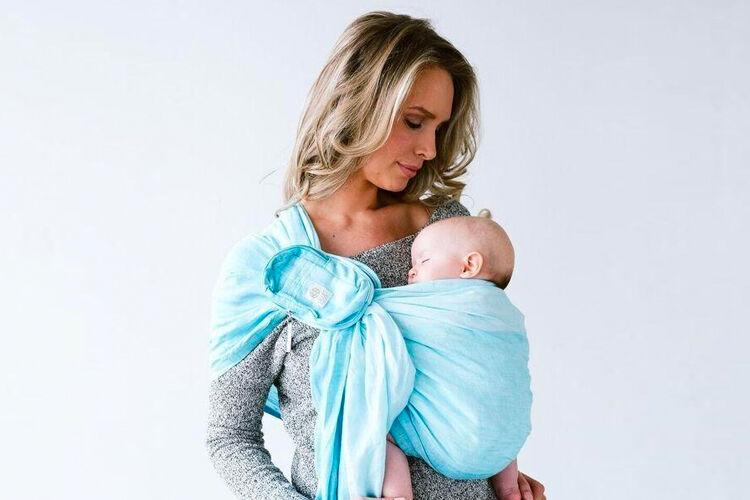 Stretchy wrap: A stretchy wrap is a popular and highly recommended choice. A stretchy wrap is a long piece of cotton material (usually 3-5 metres in length) that has a blend of bamboo, viscose, or spandex through it. It is super soft, mouldable, and forgiving as an introduction to babywearing. It has a very slight learning curve, but once picked up, is very easy to use and loved by many mums and dads. It will support you and your baby in all the right places without putting pressure on any healing wounds.
Ring sling: A ring sling has no waistband positioning so is another great option for those recovering from a cesarean who don't want anything rubbing against their scar. This style of sling is slightly harder to master but will carry a newborn beautifully snug, upright, high, and slightly off-centre (a very optimal position).
Carrier: Carriers with a waistband may cause some discomfort for a while. A soft structured carrier (or 'backpack' style carrier) is generally the most popular choice on the market for new parents. They are very quick and easy to use, and a great investment as your child grows from newborn to toddler. If you have bought one of these, or are looking at them, they are still an option post-surgery, you may just need to tweak how you set it up. Try putting the waistband up high above your scar so that it doesn't make contact. Fortunately, this should place your newborn at a perfect height where they are 'close enough to kiss' (a safe babywearing practice). As your scar heals and your baby grows, you can lower the waistband bit by bit.
Ask a babywearing consultant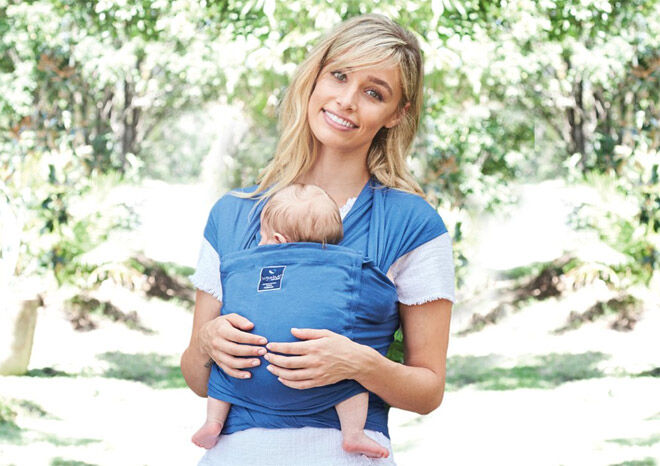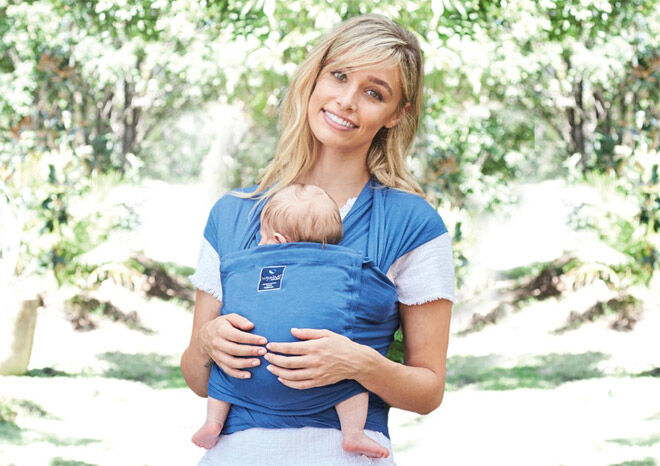 If you can, experiment, and find what carrier style feels best for you. You may be able to get a babywearing consultant out to you who can help you try a few options, or you might be lucky enough to have a special friend who can assist! Don't give up just because one style didn't work for you.
Give yourself time too. If things don't feel right one week, take a break for a few hours, a few days, or a few weeks, and try again. If you think babywearing would really help but you're just not up for it yourself, ask for help and for someone else to step in! You partner, parents, in-laws, and friends are all probably very eager to assist with your new baby and to get some snuggles in. Show them how to use the carrier or sling and enjoy the peace knowing that baby feels safe, warm, and comforted. It's the perfect opportunity for you to rest and recovery while baby is content.
Life may feel a little overwhelming at first. You have a newborn and you're dealing with recovering from surgery. It's no easy feat! But hopefully, babywearing should make life easier for you and your bub as you both journey through the early weeks and months ahead.
You've got this mumma.
Brooke Maree is a Babywearing Educator & mother of two based in Brisbane. She is passionate about parents finding joy and confidence in their roles by using a carrier or sling to make their lives easier. An expert in her field, she provides educational blogs, video tutorials, a monthly podcast, private consultations and workshops. Find out more about her services at Brooke Maree.
Images: Tula Australia, Lille Baby Hug-a-Bub