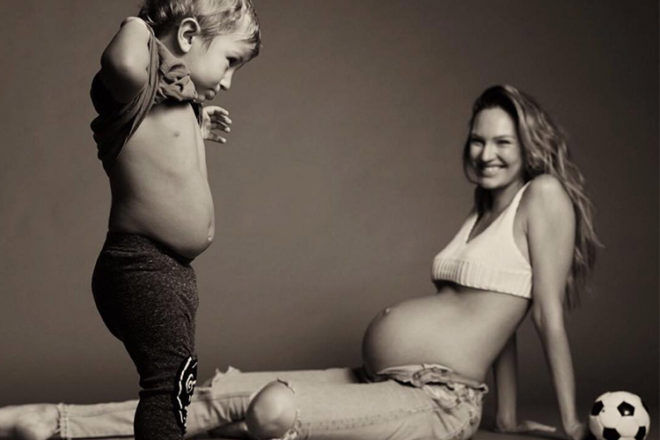 Victoria's Secret angel Candice Swanepoel has welcomed a second son with a name made famous by a Disney princess.
The South African supermodel announced on Instagram that her second boy is named Ariel – which is also a unisex Hebrew name that means 'lion of God'. Ariel is a little brother for Anacã, who will be two in October. She also revealed that Ariel was born at home and 'couldn't be more perfect'.
"These are the most precious gifts life has given me. I am a lucky woman to be their mommy, to help guide them through this thing called life…….. Now, they will always have each other. Anacan & Ariel #brother," she wrote.
Her fiancé, Hermann Nicoli also posted a picture of the new addition to the family, saying: "That smell is just everything #soulblessing Ariel #welcometothejungle."
It's been a big couple of weeks in celebrity babies and birth announcements. Here's what you may have missed …
• Carrie Bickmore announces baby number three is on the way
• Eva Longoria welcomes a baby boy
• Royal baby: Zara Tindall gives birth to her second baby girl
• Actor James Van Der Beek welcomes his fifth baby
---