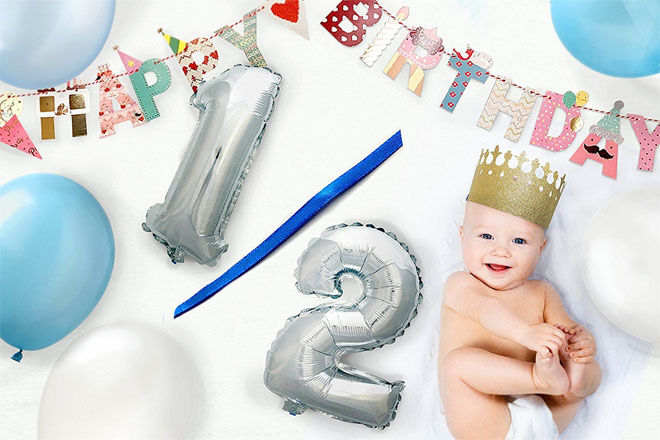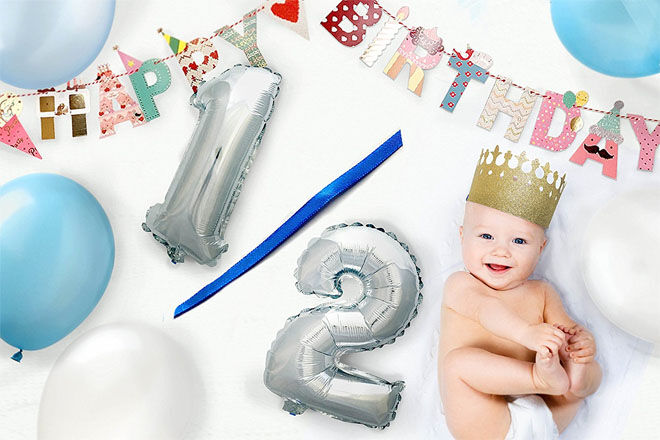 Hip, hip hooray – happy half-birthday! Six months ago the world got a whole lot cuter when your bub came along, and it's a milestone worth marking.
They really do grow so quick and by six-months-old, your little one has gone from an adorable newborn to a giggling, eating, almost-sitting little person. Time really does fly when you're having fun so press pause on baby's first year with a jubilant half-birthday celebration.
Here are fun ways to celebrate half-birthday parties.
Half-birthday cake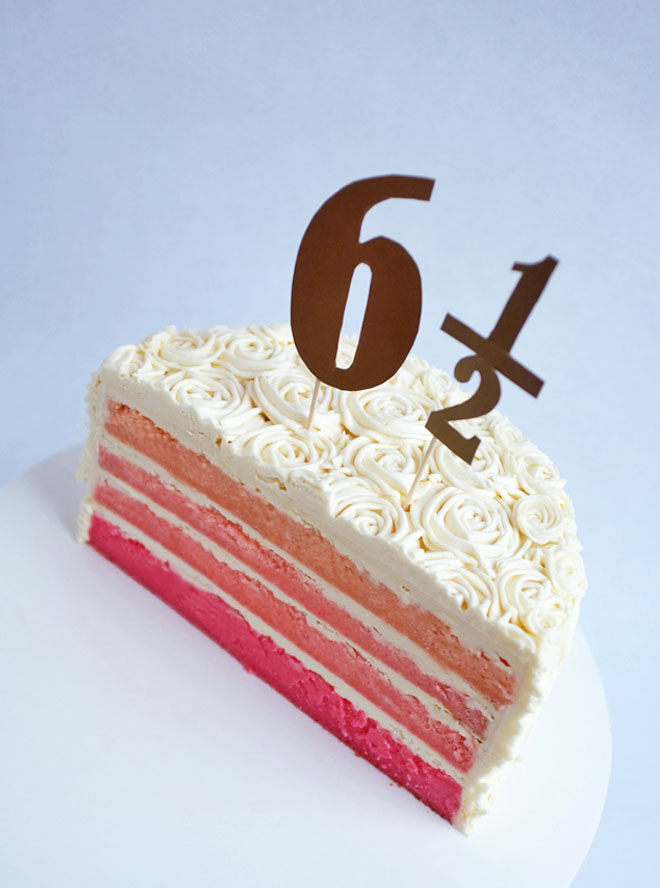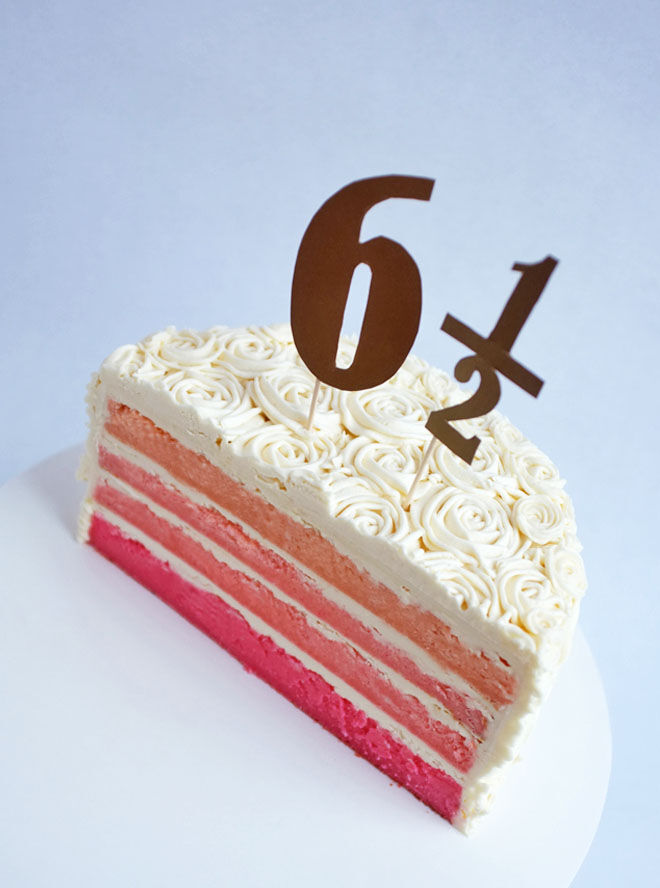 Any reason for cake, right? Well, how about a half-cake for a half-birthday. Bake a round cake and cut it in half – bonus, you have extra cake you can eat straight away. (image via: Alana-Jones Mann)
Dress up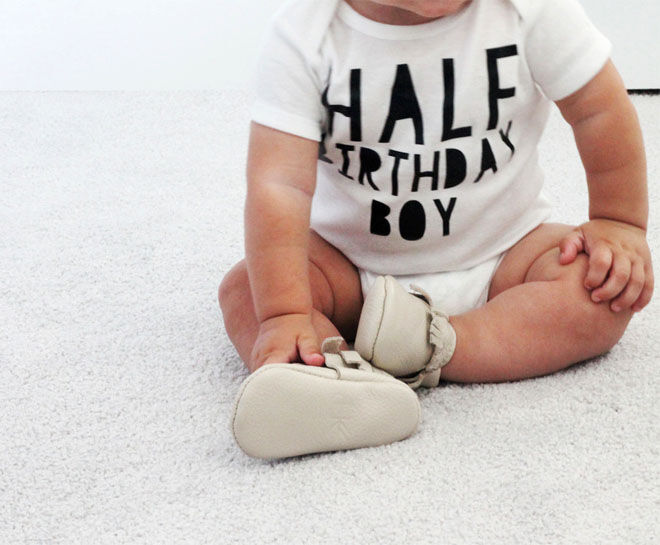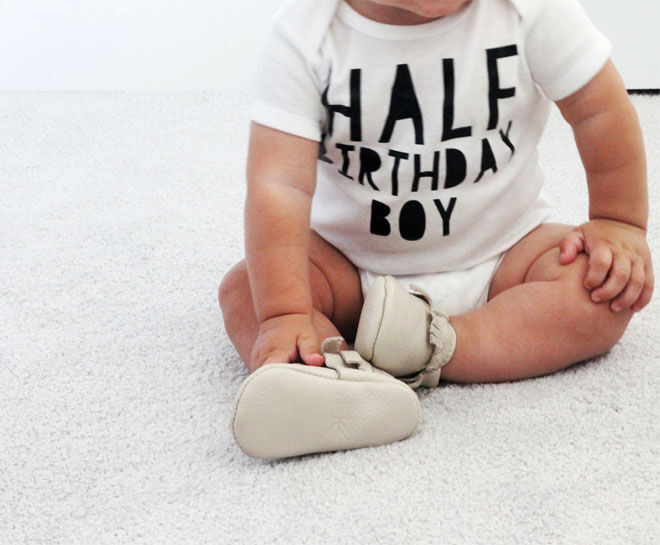 An adorable onesie will ensure everyone knows that your cherub is marking their half year of life. (image via: Parastou Bartley)
Fun photo shoot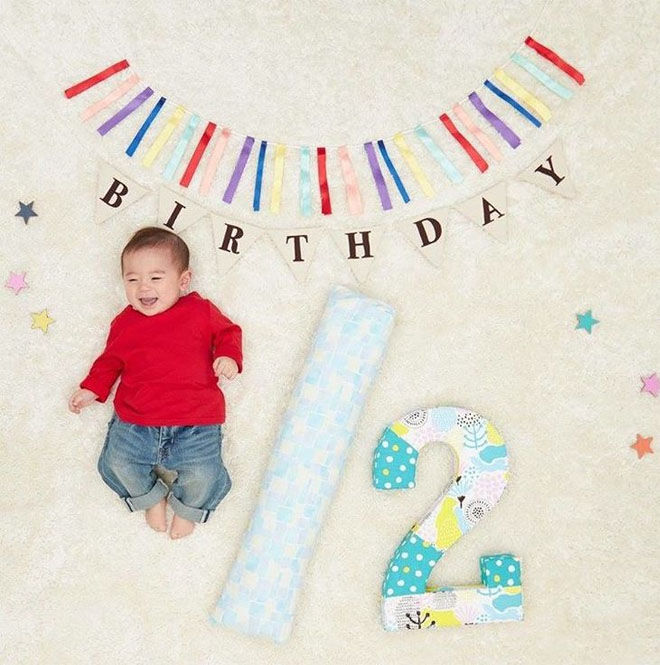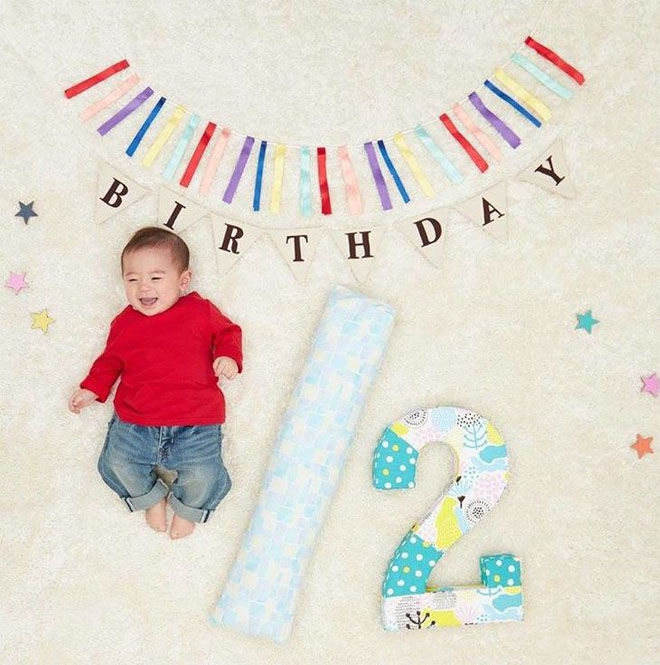 Gather some props and your happy bub and snap some adorable pics to mark the special occasion.
Milestone board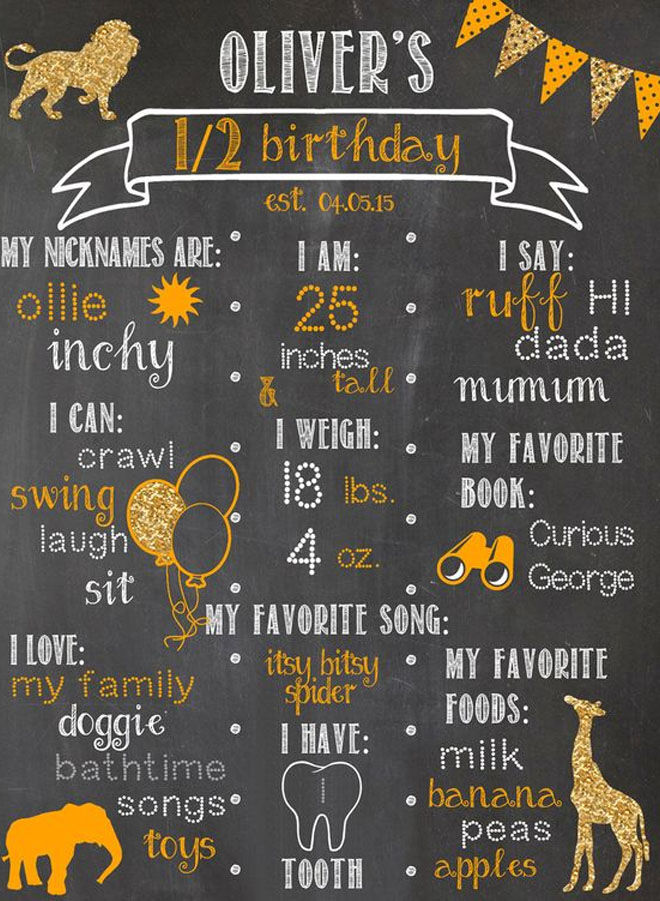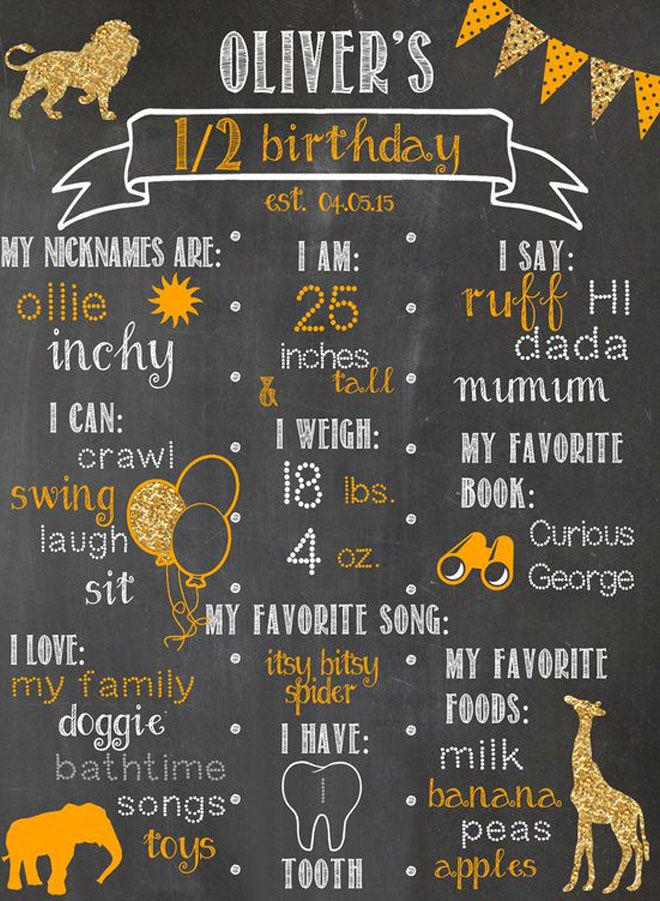 The perfect way to remember all of the little things that make your six-month-old who they are. And a great comparison for their first birthday. (image via: Once Upon A Stencil)
Cake smash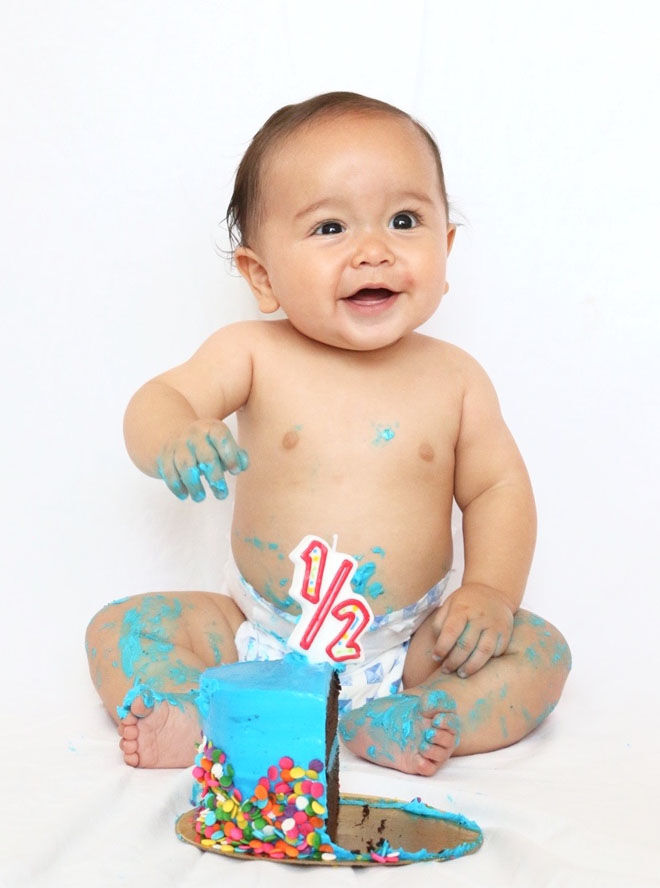 Remember that extra half a cake from earlier? If you haven't already eaten it, use it for a half-birthday cake smash. (image via: Sincerely Kymberly)
Cap it off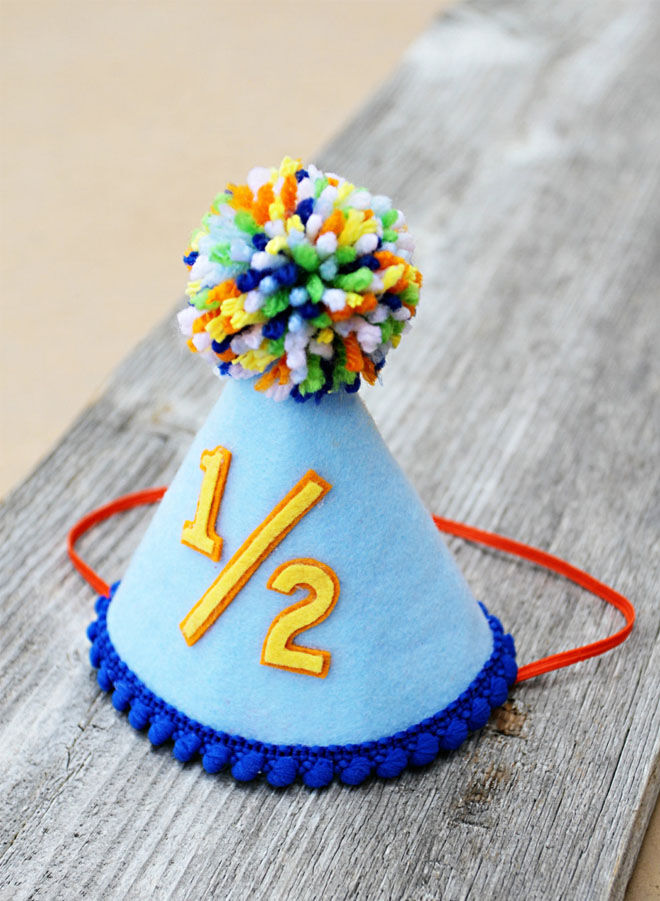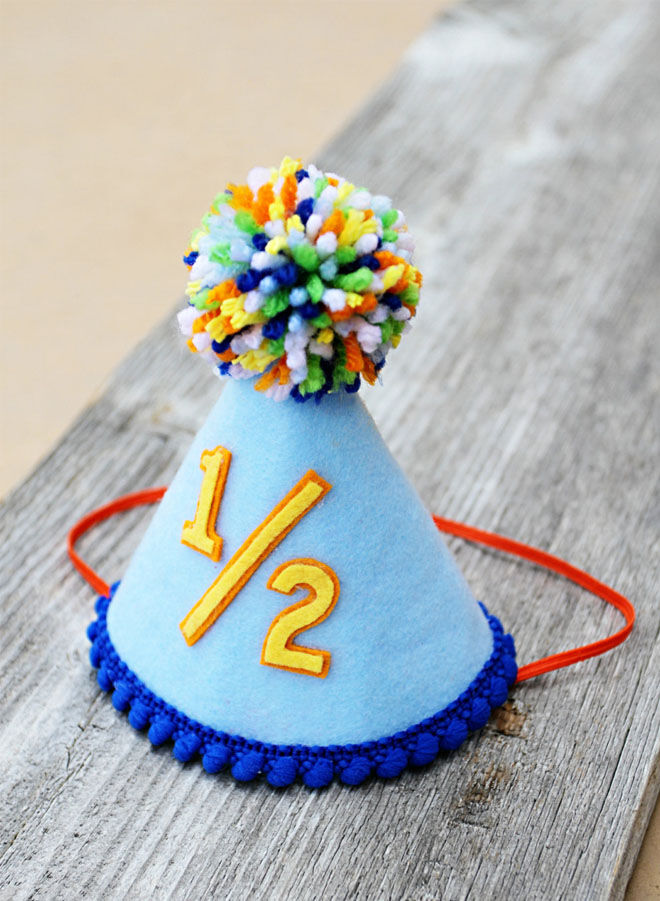 Cap your tot off with a sweet hat to make them feel super special on their six-month birthday. (image via: La La Lola Shop)
---
Find more fab gear for baby …
After more fun products for your fast-growing bubba? From teething toys to fascinating cloth books, our roundups include the country's most coveted brands and stores.