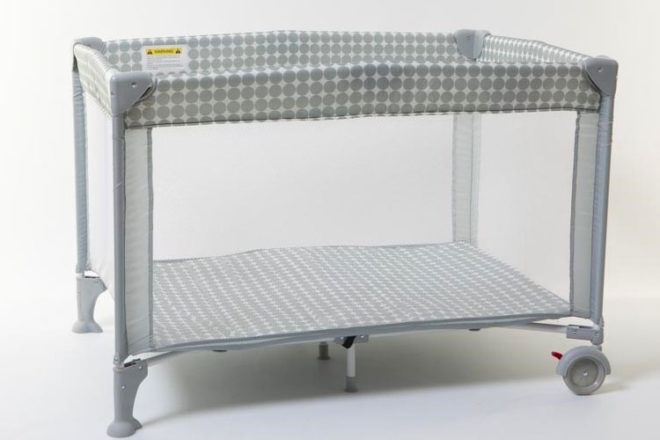 Parents are being urged to immediately stop using Dymples Portacots due to a risk of entrapment.
The portacots have been available for purchase from Big W stores across Australia since 2014, and customers are able to return them for a full refund.
A product safety recall was issued for the portacot last month but only stated that it doesn't comply with safety, design and performance requirements. The latest recall notice details hazards with the folding mechanism and mesh fabric walls.
BIG W says it takes product safety seriously and has apologised for the inconvenience the recall has caused.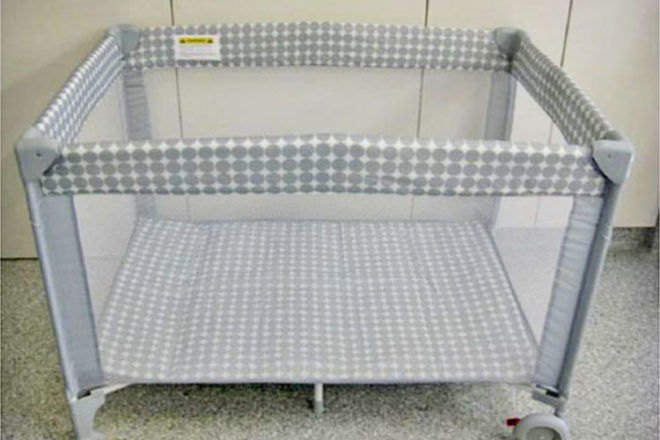 Product: 8286069 Dymples Portacot. The article number can be found on the label sewn into the mattress and cot.
Where was the product sold: This product was sold by BIG W nationally from 11/12/14 to 24/05/18
Defect: The top rail folding mechanism may fail and cause an entrapment hazard, the openings in the mesh fabric walls are larger than allowable under the Australian Standard, the frame may buckle, the warning label is incorrectly located and the cot may become unstable when subjected to a horizontal force.
Hazard: There is a risk to the occupant of limb entrapment in the folding mechanism, risk of finger entrapment in the mesh fabric walls, risk of injury as a result of the cot tipping over under certain conditions.
What to do: Customers should immediately stop using the product and return it to any BIG W store for a full refund.
Contact details: Customer Service on 1300 244 999