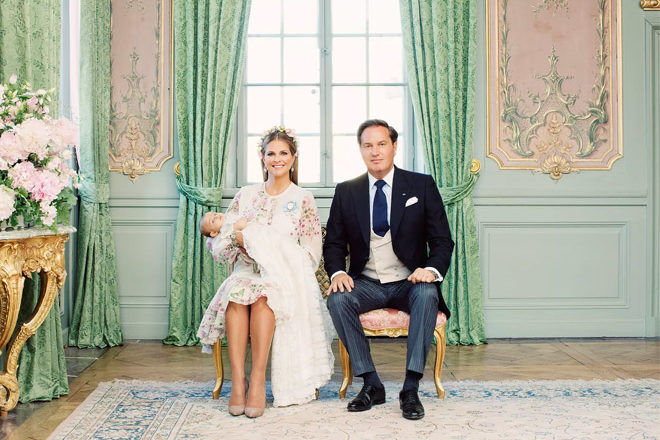 It's a royal occasion fit for a princess, and it's giving us major baby party inspo. All hail Princess Adrienne and her wow-worthy christening.
While we've all had our sights firmly set on the British royal family with the wedding of Prince Harry and Meghan Markle and the birth of Prince Louis, the Swedish royals have held a gorgeous celebration of their own. The christening of little Princess Adrienne – the tenth in line to the throne in Sweden.
Floral crown replaces diamond tiara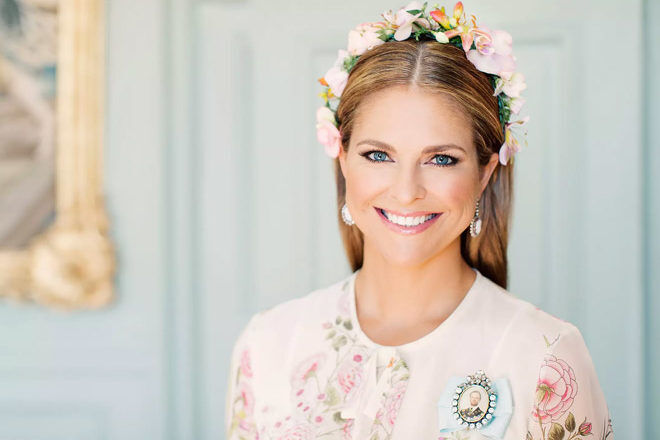 Instead of a diamond-encrusted tiara, Princess Adrienne's mum Princess Madeleine wore a delicate floral crown. Divine.
Every detail of the christening is superb, from Princess Madeleine's floral dress which matched her floral crown perfectly, to baby Adrienne's christening gown. The 13-week-old was baptised in a gown that's been worn by every royal baby born since 1906. And hidden in the lining of fabric are the embroidered names of those royals and the dates of their christenings.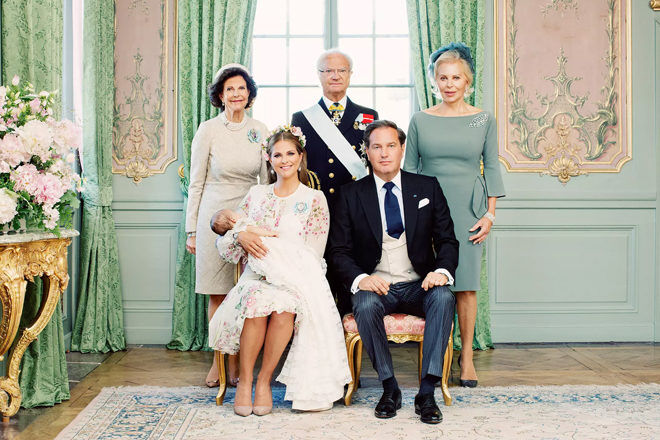 Princess Madeleine and husband Chris O'Neill released a series of posed photographs following the recent christening. The couple also have two older children, Princess Leonore, 4, and Prince Nicolas, 2.
The portraits, taken at stunning Drottningholm Slott Palace also feature Madeleine's parents, King Carl XIV and his wife Queen Silvia, and Chris' mother, Eva Maria Walter.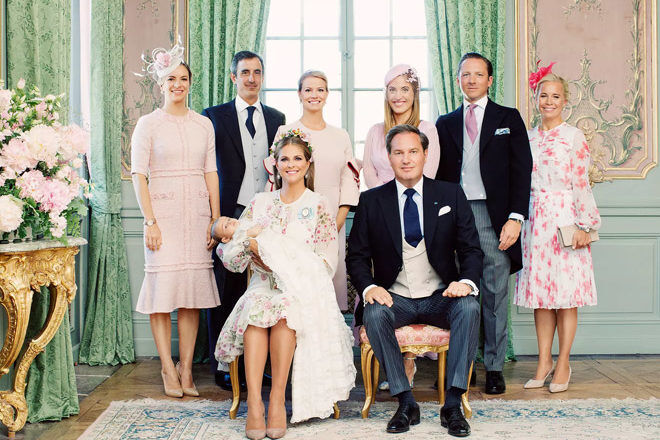 Other images include Princess Adrienne's six godparents. And the portrait of Princess Adrienne on her own (with that incredible floral crown) is also a nod to her 36th birthday, which is just around the corner.
And there's another royal christening on the horizon, with Prince William and Kate Middleton's son Prince Louis likely to be baptised next month. Make sure to subscribe to our newsletter so you don't miss any celebrity news.
(Images: Swedish Royal Court)