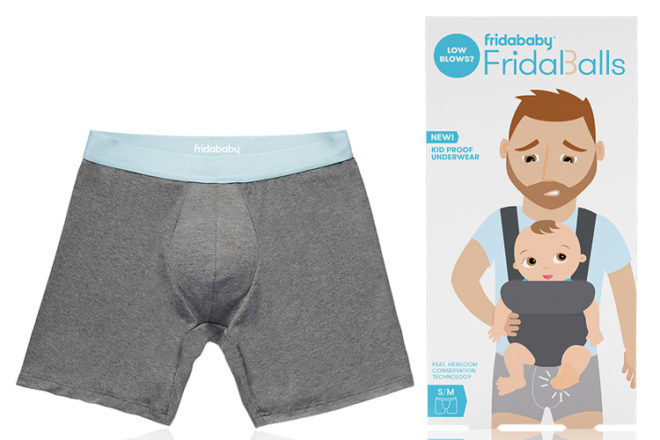 Protecting the family jewels is pretty important if you're keen to give your kids siblings. So some clever cookies have invented FridaBalls, a pair of undies that protect dad's klackers from getting kicked by the ankle-biters.
Any dad knows that playing with kids is hazardous – somehow a simple morning rough and tumble with the toddler leads to a stray leg connecting with the crown jewels. And if you've ever carried a little one in a baby carrier you'll soon realise tot's feet are just the right length to cause below-the-belt issues.
Breathe easy fathers, we've found the answer.
Introducing FridaBalls, a set of boxer briefs that are touted as kid-proof underwear. Not only are they comfy, they have a hidden talent. There's a reinforced, protective pouch perfectly positioned to soften those wayward blows – it's Heirloom Conservation Technology!
Available on pre-order from FridaBaby (US$27.99) and you need a reshipper to get them Down Under. Pardon the pun.