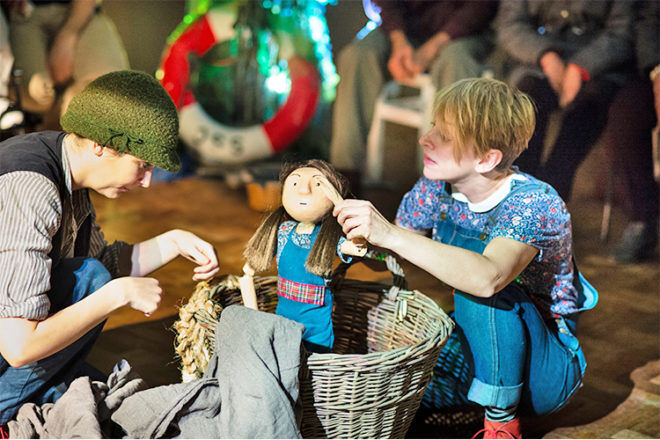 A groundbreaking theatre production for children with multiple and profound disabilities will make its Australian premiere in Melbourne in August.
Gentle Giant is a multi-sensory, intimate UK production that has been created exclusively for kids with disabilities. The production is being hosted at the Arts Centre Melbourne but is also hitting the road, heading to several specialist schools across Melbourne.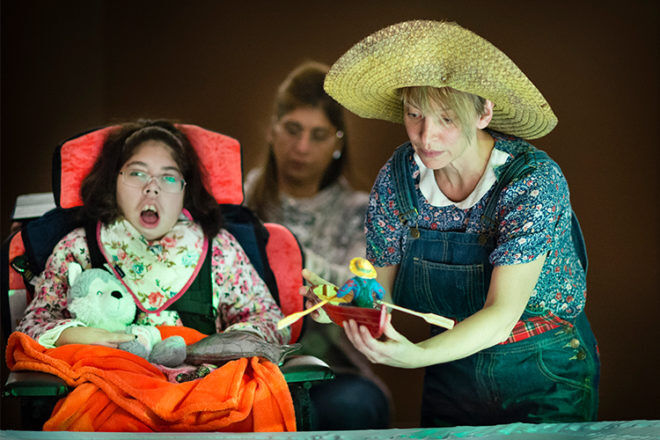 The beautiful work is a highly sensory performance and is tailored to each child's needs. The performers from Bamboozle Theatre Company are experienced in adapting their performances and engaging with kids who have differing needs.
Adapted from the classic tale, Gentle Giant is the story of a giant of a man living in a Scottish fishing village. He's been turned away by the local villagers because he looks different, and leads a lonely life. Until he rescues a girl from drowning. The production is alive with colour and sound with music, puppetry and variety of textures and smells. It's designed for children between six and 14, with each production geared towards groups of six children and their families.
Bamboozle Theatre Company
Arts Centre Melbourne
Saturday 25 and Sunday 26 August, 2018
Saturday 25 August:11.30am, 2pm, 3pm
Sunday 26 August: 11.30am, 2pm, 3pm
Running time 45 minutes
Tickets: $25 child, accompanying carer free
*Recommended for ages 6 – 14
Register now via Arts Centre Melbourne. Registrations are assessed to ensure performance's suitability for a child or young person. Those who register will be contacted regarding the outcome of their booking.