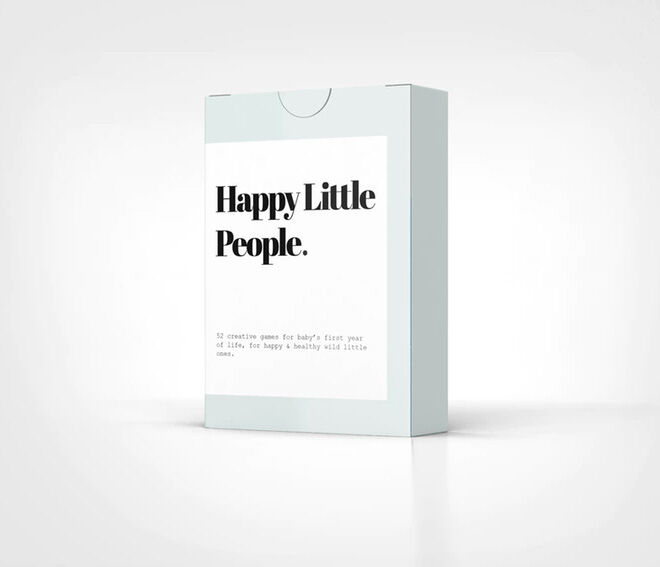 Bonding with a newborn comes in so many forms, feeding, snuggling, staring into their precious eyes – and playing a cute new card game. Really.
A simple concept with a mountain of benefits for bubs, Happy Little People Activity Cards are a triumph for parents who want cues on how to connect with their tots.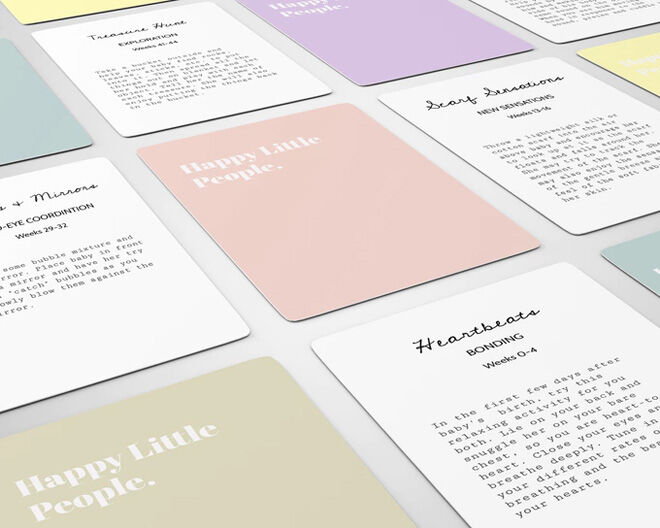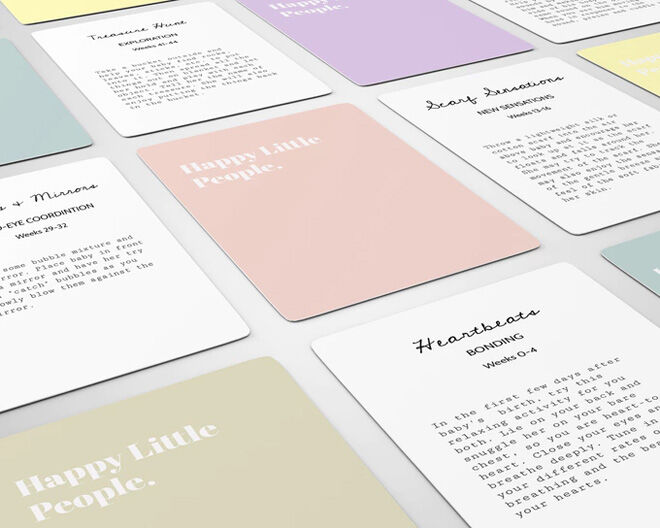 Each of the 52 cards has a creative game, designed to foster bonding with babies throughout their first year. The games are based on developmental milestones as babies navigate the busy first 12 months of life. Things like fine and gross motor skills, visual development and sensory play are all explored with each of the beautifully crafted cards.
Created by two mums, each card is carefully considered with activities that not only help bub but give mums and dads crucial bonding time. If you've ever wondered how on earth you can play with a tiny baby – these cards are for you.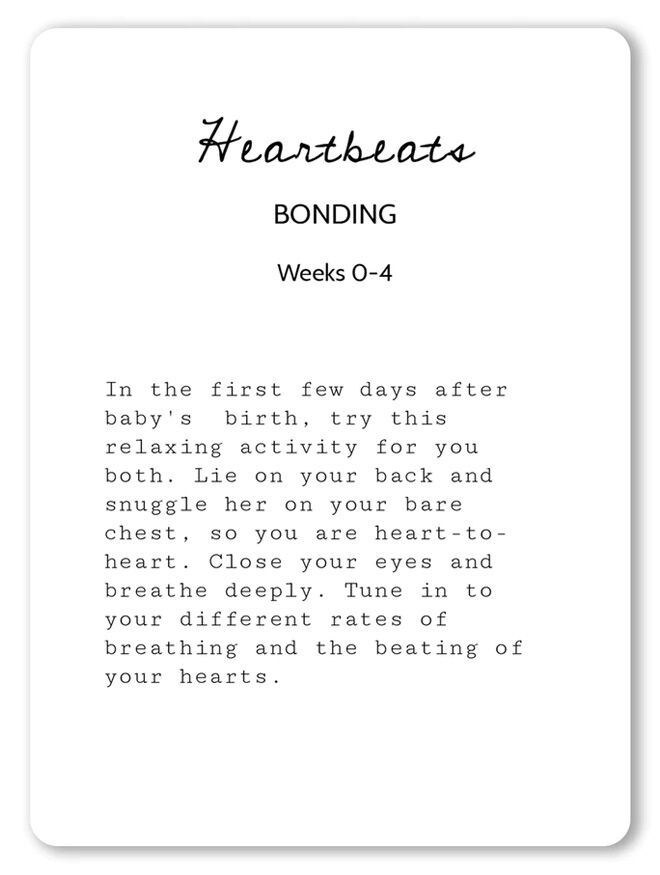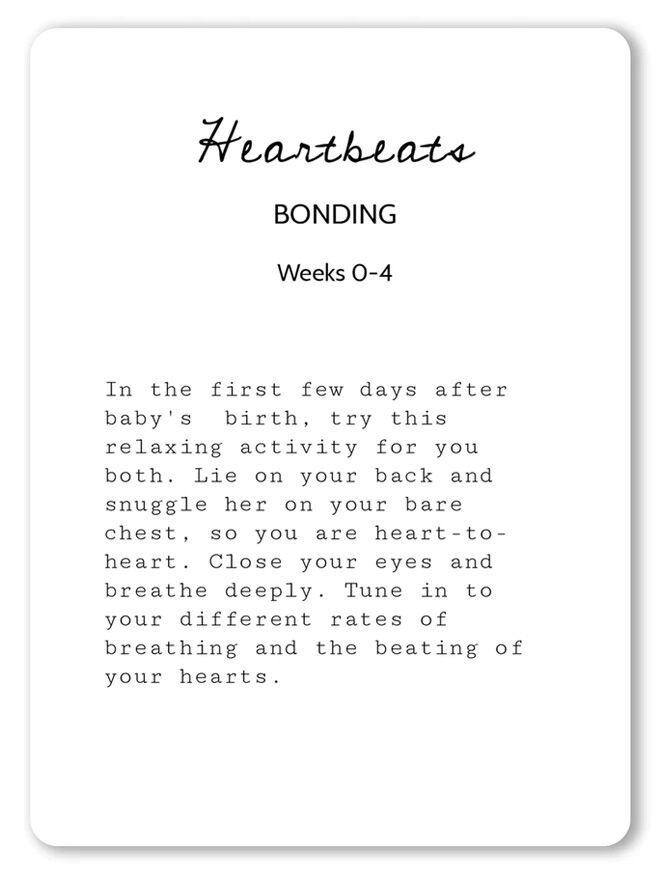 The Happy Little People Activity Cards make a brilliant unique baby shower gift. Happy Little People Activity Cards (from $34.95) are available online. And if you use the code MumsGrapevine20, you'll get 20% off – yippee!