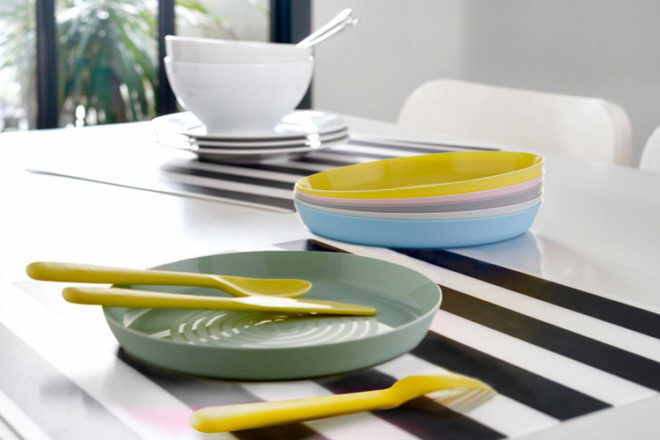 It's the brightly-coloured dinner set that's earned a place in every family kitchen over the country. The KALAS collection from IKEA is a favourite, and it's had a sweet little makeover (that's stealing our pastel-loving hearts!).
Not one for staying drab and dreary, IKEA are keeping up with the times by bringing in softer colours and cooler tones. Now the kiddies kitchenware will match the trendiest of kitchen decor. We Love!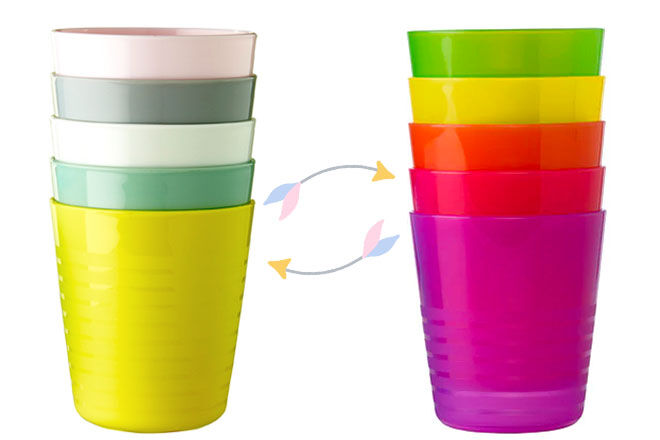 Loved for being lightweight, durable and easy to clean (a mega mummy bonus!) the new range of colours have all the qualities of the older KALAS range with the added benefit of been easier on the eyes.
Not to mention a steal at only $1.99 for a pack of six.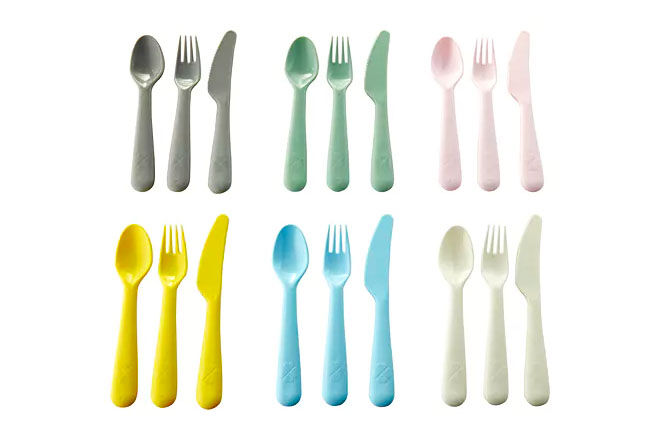 With cutlery, bowls, cups and plates taken care of we'll take one in every colour please.