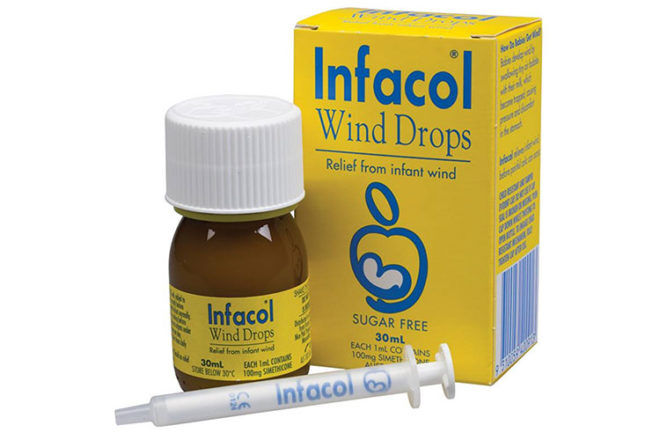 Mums are being assured that the removal of popular Infacol Wind Drops from shelves is based on product quality and not product safety issues.
Mum's Grapevine contacted Nice Pak Products, which says consumers don't need to take any action, as the withdrawal is at trade level only, and only some batches are impacted.
Infacol Wind Drops 30ml recall
Here's all of the official information on the trade level withdrawal:
Batch Numbers:
CM832 – Exp November 18
CP277 -April 2020
CP658 – Exp June 2020
What to do: There is no consumer action that needs to be taken. The use of the product is unlikely to cause any patient health risk.
Reason for withdrawal: Nice Pak Products has been made aware by the manufacturer that batch CM832 is Out of Specification for Description (contents) and Assay of polydimethylsiloxane. The action has also been applied to the two batches manufactured following CM832. This recall does not affect any other batches of Infacol Wind Drops 30mL. The official notice of withdrawal is available here.
Contact details: Anyone with any concerns can contact the Nice Pak Customer Care Line: 1800 506 750